Consumers must trust that the products they purchase will perform and function safely. While the word "consumer" might not immediately bring to mind the U.S. military, the 3M earplugs fiasco has shown that a vendor the military relies on for critical safety equipment may be an additional threat to men and women in uniform.
Lawsuits against the Minnesota-based company, 3M, have been racking up over the past few years, based on its defective earplugs that U.S. military personnel used from 2003 to 2015. The manufacturing giant is facing a mass tort lawsuit in the U.S. District Court Northern District of Florida, Pensacola Division. The lawsuit alleges that 3M supplied the military with defective earplugs that left thousands of servicemen and women with hearing-related disabilities.
The earplugs were issued beginning in 1999 by acoustic engineering firm Aearo Technologies, LLC, a company later purchased by 3M. Later, the U.S. military began purchasing the earplugs and providing them to soldiers on active duty. The earplugs didn't offer the level of protection 3M advertised.
3M boasted the innovative design of the earplugs as a revolutionary solution to blocking out loud, harmful noises while still allowing soldiers to hear each other and commanding officers. As it turned out, the earplugs' delivery had mixed results, and many users suffered hearing loss and other debilitating hearing conditions, such as tinnitus. Such users have brought lawsuits seeking compensation for their losses.
3M Earplugs Lawsuit Background
The relationship between Aearo and the U.S. Army began in 1999. At the time, the Indianapolis-based company was on the forefront of earplug technology with a leading acoustical engineer heading their research lab.
Representatives from the Army's Center for Health and Promotion and Preventative Medicine reached out to Aearo to discuss an innovative new earplug design. The idea was a unique dual-ended design that would block out loud impulse noise (such as gunfire) while still allowing the user to hear oral commands (such as orders from a commanding officer).
Aearo proceeded to manufacture the product according to the Army's criteria. However, the design was too long for the carrying cases provided to soldiers. The Army requested shorter plugs, and Aearo acquiesced.
While this solved the problem of fitting the plugs in the existing carrying cases, it gave rise to a new, more serious problem—the shorter earplug did not provide adequate protection. Aearo tried resolving the problem by unfolding the flanges of the plug for greater length, but the Army received no concrete solution. 3M shipped plugs out and they eventually became standard issue for soldiers in Iraq and Afghanistan.
Formal guidance was never issued to troops regarding proper usage, and soldiers used the plugs assuming they were safe. Consequently, their ears were not adequately protected from the myriad of harmful sounds that come in the line of duty.
The defective plugs were thrown into the spotlight after a whistleblower filed suit in 2016. A competing earplug manufacturer, Moldex-Metric brought the suit on behalf of the U.S. government. 3M settled the suit for a penalty of $9.1 million in July of 2018, although it refused to admit liability in any way.  However, no service members benefited from this settlement, and the proceeds went to the U.S. government.  Accordingly, a multidistrict litigation was created in the Northern District Court of Florida to hold 3M accountable for the injuries suffered by military service members.
3M claims the Army reviewed test results showing the shortened plugs were flawed and that the flanges needed to unfold to maximize protection. Furthermore, the Minnesota-based company asserted the government contractor defense, which limits a military contractor's liability for actions arising out of a contractor's compliance with a federal government contract.
However, Judge Casey Rodgers, the U.S. District Court Judge presiding over the mass tort action in Florida, recently ruled that this defense is inapplicable and dismissed 3M's motion for summary judgment. "No reasonable jury could conclude that Dr. Ohlin or the Army made Aearo do anything," stated Judge Rodgers in her ruling.
Who Can Sue 3M Over Its Defective Earplugs?
Anyone who can show that they have suffered hearing impairment because they used 3M's defective dual-ended Combat Arms earplugs may sue the company. Currently, there are over 200,000 registered claimants, many of whom served in the military. The earplugs were issued to all four branches of the military beginning in 2003 until they were discontinued in 2015.
Claimants suffer from a variety of hearing-related conditions, especially tinnitus. Tinnitus is not a condition but the result of a problem with the ear's inner workings. Those afflicted may experience a constant or intermittent ringing or clicking sound in their ears. It can be so persistent that victims may have difficulty sleeping and concentrating, which can lead to a host of mental side effects, including depression.
Some claimants have suffered total hearing loss, a clearly life-changing and debilitating outcome. Loss of hearing impairs communication, limits employment options, and generally impairs a person from living life as before.
After a COVID-19 pandemic related slowdown in the multidistrict litigation, the mass tort lawsuit has picked up pace. Expert witnesses are soon to be deposed and trial dates are being set. While settlement is guaranteed, it is likely that the case will resolve with a global settlement of claims. As part of the potential settlement agreement, 3M could be required to pay hundreds of millions of dollars to victims.
What Is a Mass Tort Lawsuit?

The lawsuit filed against 3M is a mass tort lawsuit. A mass tort lawsuit consolidates many individual lawsuits regarding similar injury claims against a given defendant into one "mass" lawsuit. Because many of the facts between the individual lawsuits will be the same, they can be handled collectively, fostering efficiency in the legal system.
In a mass tort suit, all of the plaintiffs to the suit were injured in the same manner. In the 3M suit, all plaintiffs were injured by the defective earplugs the company made. However,  the plaintiffs need to provide evidence of their individual injuries, and proof that this harm was caused by the plugs.  Ultimately, upon resolution of the claims, if any, the value of each plaintiff's case will be determined by that plaintiff's individual injuries.
As with all civil lawsuits, if the suit is successful, 3M will be required to pay plaintiffs compensation for the injuries they suffered because of the defective plugs. This compensation is referred to as "damages."
Damages 3M Earplug Victims May Recover
If the 3M earplug lawsuit plaintiffs prevail, they will receive a monetary award of compensation referred to as damages. Damages compensate the victims for the injuries they suffered because of the defendant's negligence or wrongdoing and, in some cases, to punish the defendant for especially egregious misconduct.
Generally, speaking there are two kinds of compensatory damages—economic and non-economic damages.
Economic damages address injuries with a specific dollar amount. Examples include medical debt and lost wages. These damages are easier to prove, as you can demonstrate them with documents such as pay stubs and receipts.
Non-economic damages, on the other hand, are compensation for less tangible harms that are not as readily quantifiable. Non-economic damages cover harms such as pain and suffering, emotional or psychological trauma, and loss of enjoyment or consortium. Because you cannot simply demonstrate them with a receipt, non-economic damages are more difficult to prove. Victims seeking non-economic damages often need to call upon expert witnesses, like psychologists, who can testify to psychological or emotional trauma.
In the context of the 3M earplug case, plaintiffs might claim both economic and non-economic damages for a variety of different injuries. 3M earplug victims who have experienced hearing loss or tinnitus may recover economic damages for the cost of treatment for these conditions. Victims who can't work full-time or in a job making the same amount of money because of their injuries may seek compensation for lost wages. 3M earplug victims may also seek non-economic damages. For example, severe tinnitus can lead to sleeplessness and depression, both of which are more difficult to quantify but cause significant impacts on a person's life.
What 3M Earplug Plaintiffs Need to Show To Recover Damages
3M earplug plaintiffs must establish certain elements particular to defective product cases.
Defective product lawsuits often involve one or more of the following theories of liability:
Defective manufacturing: The focus here is the making of the product. The plaintiff must show that the product was defective due to some flaw in the manufacturing process. For example, if an automobile company's machines malfunction in such a way that causes the airbags to go off without warning, they may be liable for defective manufacturing.
Defective Design: Design defects concentrate on errors that occurred before manufacturing, at the design stage of the product. A plaintiff must demonstrate that an error in the product's design created unreasonable danger and risk to the consumer.
Failure to Warn: Many everyday products pose inherent danger or risk that consumers are willing to accept to reap the benefits of the product. Still, it is the company's responsibility to ensure that everyone who uses the product is aware of such inherent dangers and risks. If a company fails to provide an adequate warning of the risks associated with its product, the company may be liable for failure to warn.
The 3M earplug litigation involves claims of defective design and failure to warn, as the alleged defect was an intentionally shorter design of the plugs that failed to adequately protect hearing as promised.  Moreover, service members were not warned of the risks inherent with the 3M earplug product.
3M earplug plaintiffs must demonstrate that:
The product was used as intended: To bring a defective product lawsuit, the plaintiff must have suffered the injury while using the product as intended. For example, a plaintiff could not bring a lawsuit against a hedge trimmer manufacturer if they were hurt using the trimmers to cut their hair.
The product was defective: Again, the product must have failed to perform or adequately warn.
They were injured or suffered harm: The plaintiff must have suffered an actual injury. The injury must be more than nominal, meaning it can be quantified in a sufficiently large dollar amount.
The injury or harm was caused by the defect: The injury suffered by the plaintiff must be attributable to the defect. Even if the product in question is clearly defective, if the defect did not cause the injury, the plaintiff may not recover. For example, if a person was injured by hedge trimmers with a defective handle, the harm must be attributable to the defect in the handle.
Finally, like with any lawsuit, 3M earplug plaintiffs must produce evidence. Plaintiffs need evidence such as:
The defective product itself;
Records to show that the company was aware of the defect or that the defect was foreseeable;
Records of a plaintiff's injuries;
Witness testimony.
What to Do if You Are a 3M Earplug Victim
If you were active duty military between 2003 and 2015 and used 3M earplugs and think you might have been injured, seek the consultation of a medical professional immediately. It's not only important to have your injuries diagnosed and treated, but seeing a doctor is also important for legal reasons. Medical reports and records constitute evidence and doctors can serve as expert witnesses.
On the flipside, 3M may argue that not seeking medical attention means it should not need to fully compensate you for your injuries, as your own failure to seek medical attention caused some of your hearing loss.
You should also contact an experienced defective product lawyer. Mass tort, defective product lawsuits like the 3M litigation are complex in many ways, and recovering compensation can be difficult even if you have a valid claim. An experienced defective products lawyer can help you navigate the system and ensure you receive fair compensation for your 3M plug injuries.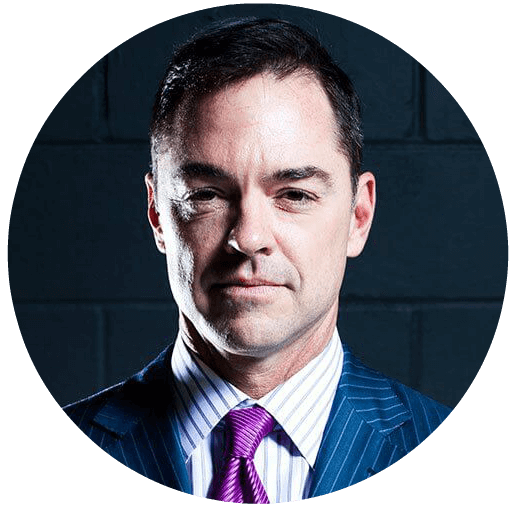 Defective product injuries are devastating to a person's life. 3M earplugs have created chronic hearing problems, requiring many victims to receive life-long medical treatment, lose work hours and opportunities, and make serious lifestyle adjustments. 3M plug victims may also be distraught that they were injured using a product they were told was safe, and that 3M could have prevented the injury.
For victims and their families, bringing suit against 3M can provide important monetary relief to cope with the harms hearing-related disabilities have caused their lives. This mass tort lawsuit will also hopefully serve as a message that the law will hold military vendors accountable for negligence.
If you suffered an injury because of 3M's Combat Arms earplugs, speak with an attorney as soon as possible. The case is progressing quickly—don't miss your opportunity to receive the compensation you deserve.