Honors & Awards
2020 Orator of the Year
Education
Indiana University Bloomington, Maurer School of Law
San Diego State University

John Solis
Assistant Chief Compliance Officer & Trial Attorney
John Solis is Gomez Trial Attorneys' Assistant Chief Compliance Officer. In addition to his work as a trial attorney, John provides corporate guidance with regard to designing, implementing, and monitoring the firm's compliance with applicable laws and regulations.
John has spent his career counseling employer clients and defending them in all manner of labor and employment matters, from single-plaintiff FEHA claims to complex wage/hour class and PAGA actions. Because of this experience, John has an intimate understanding of an employee's rights in California, and the many ways unscrupulous or even well-meaning employers can infringe upon those rights. John possesses a keen understanding of the way employer clients defend themselves, and where they (and their insurers) are most vulnerable.
Since joining Gomez Trial Attorneys, John now helps current and former employees recover their lost wages or pursue compensation for the wrongs they suffered at the hands their peers or supervisors.
John is a proud graduate of the Indiana University Maurer School of Law, where he routinely graced the Dean's List and was an active member of the program's Asian and Latino legal societies. Prior to law school, John earned his Bachelor's degree in business after studying at San Diego State University in his native San Diego.
Outside of the office, John can be found gallivanting around with his fiancé, Maggie, or leash-walking his beloved calico cat, Trixie. John is a fan of the Memphis Grizzlies, LeBron James, the San Diego Padres, and whichever team is playing the Los Angeles Chargers on any given week.
Honors & Awards
2020 Orator of the Year
Education
Indiana University Bloomington, Maurer School of Law
San Diego State University

Our Process...
Easy as 1. 2. 3!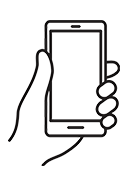 We will determine your case and submit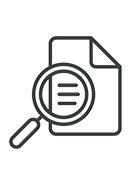 You will get regular update from us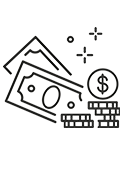 Collect your compensation
"John helped me find doctors, he referred me to his neurologist, his physical therapist, I mean, anything I needed he was right there, every step of the way. I couldn't have asked for a better result from all of this, I would absolutely recommend Gomez Trial Attorneys."

"During the time I was working with Gomez Trial Attorneys, they treated me very, very well. 100% of the time, they believed me, and they were very compassionate. They felt sorry for what happened and they understood the therapy process."

"They held my hand the whole time and kept me in the loop every aspect of my case which was very refreshing to me. They helped me get my settlement offer as fast as possible and I was able to keep my farm"

"The Gomez experience was the best experience it could be for me really, only positive things to say. They really were there every step if the way. Thanks to Gomez Trial Attorneys my dad is able to support my family as a single father"

"He opened the door for me to join his firm to help other brain Injury survivors and I never met another firm who is like this who was so understanding and caring who took the extra step and walked the extra mile with their clients and this is the best"

"I am very satisfied with the outcome with Gomez and I would definitely recommend Gomez to anybody, we tell people all the time, Get Gomez! They are really thorough with everything and they make you feel real comfortable."

"Just helped us through, guided us through, I kept notes all those years, we had questions all the time and they would always keep us informed of what was going on. They just unlayered it, layer by layer, I've never seen anything like them. Thank God for them."
Get your
free consultation
24/7 Support & Free Consultation