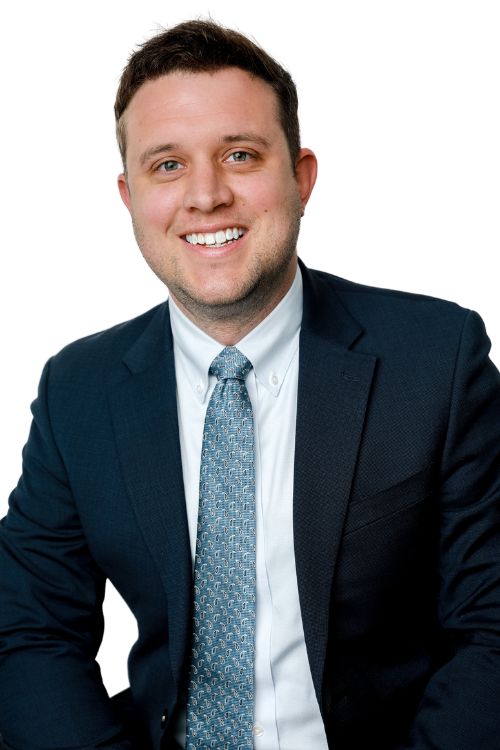 Honors & Awards
· InWeekly Rising Star – 2020
· National Trial Lawyers: Top 40 Under 40 – 2020-Present
· Super Lawyers: Florida Rising Stars – 2021-Present
Education
· Bachelor of Arts, University of Florida
· Juris Doctor, Stetson University College of Law
Joshua Harris
Partner & Director of Mass Tort Litigation
Joshua Harris is a Partner and Director of Mass Tort Litigation at Gomez Trial Attorneys. After spending several years at one of the nation's most prominent mass tort firms, Josh joined Gomez Trial Attorneys to expand the types of cases the firm handles thus expanding the number of injured people the firm can assist. Josh's practice focuses on mass torts including defective products, pharmaceutical injuries, and environmental harms.
Josh is a born-and-raised Florida native having attended the University of Florida and Stetson University College of Law. Throughout his collegiate career, Josh focused on honing his skills as a trial attorney. While attending Stetson Law, Josh was a member of the college's #1 nationally ranked trial team and competed in numerous trial competitions throughout the country. After graduating, Josh worked for three years as a public defender and was lead counsel in over thirty trials, most of which were jury trials. Josh then became a civil plaintiff lawyer focusing on mass torts and drastically increasing the number of individuals he would be able to represent and assist through the hardest times of their lives.
As a mass torts lawyer, Josh has participated in numerous litigations involving defective devices and harmful drugs. Having been fortunate enough to learn from some of the best lawyers in the country, he was quickly able to develop his skills to effectively represent clients and ensure they were fairly and adequately compensated for the injuries caused to them by large corporations. Josh was also a member of the national opiate litigation and assigned to work up a case against one of the major distributor defendants and participate in a bellwether trial. The work performed by the national team of trial lawyers resulted in a $21 billion national settlement against the Big 3 Distributors. Josh has experience representing both individuals as well as governmental entities such as cities, counties, and even several Attorneys General.
Josh has been recognized by many organizations such as the National Trial Lawyers Top 40 Under 40 and Super Lawyers as a Florida Rising Star. In addition, Josh is active in several organizations such as American Association of Justice, Florida Justice Association, and National Trial Lawyers. These organizations champion the rights of people and fight to ensure access to the courts for all. He has also been honored to speak at national mass tort conferences and has published several works covering his practice field. Ultimately, Josh believes in advocating for his clients both in and out of the courtroom.
In his downtime, Josh enjoys spending time on the water, whether it be beach or by boat, traveling to new locations, and most importantly, spending time with his family.
Admitted Courts:
State:
Federal:
Florida Northern District Court
Florida Middle District Court
Florida Southern District Court
Nebraska District Court
Pennsylvania Western District Court
South Carolina District Court
West Virginia Southern District Court
Appellate:
U.S. Court of Appeals, Eleventh Circuit
Organizations:
American Association of Justice
Florida Justice Association
National Trial Lawyers
Trial School
Escambia Santa Rosa Bar Association
Honors & Awards
· InWeekly Rising Star – 2020
· National Trial Lawyers: Top 40 Under 40 – 2020-Present
· Super Lawyers: Florida Rising Stars – 2021-Present
Education
· Bachelor of Arts, University of Florida
· Juris Doctor, Stetson University College of Law
Our Process...
Easy as 1. 2. 3!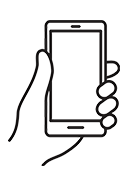 We will determine your case and submit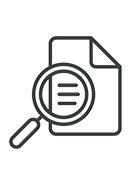 You will get regular update from us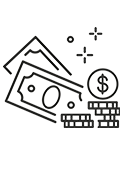 Collect your compensation
"John helped me find doctors, he referred me to his neurologist, his physical therapist, I mean, anything I needed he was right there, every step of the way. I couldn't have asked for a better result from all of this, I would absolutely recommend Gomez Trial Attorneys."

"During the time I was working with Gomez Trial Attorneys, they treated me very, very well. 100% of the time, they believed me, and they were very compassionate. They felt sorry for what happened and they understood the therapy process."

"They held my hand the whole time and kept me in the loop every aspect of my case which was very refreshing to me. They helped me get my settlement offer as fast as possible and I was able to keep my farm"

"The Gomez experience was the best experience it could be for me really, only positive things to say. They really were there every step if the way. Thanks to Gomez Trial Attorneys my dad is able to support my family as a single father"

"He opened the door for me to join his firm to help other brain Injury survivors and I never met another firm who is like this who was so understanding and caring who took the extra step and walked the extra mile with their clients and this is the best"

"I am very satisfied with the outcome with Gomez and I would definitely recommend Gomez to anybody, we tell people all the time, Get Gomez! They are really thorough with everything and they make you feel real comfortable."

"Just helped us through, guided us through, I kept notes all those years, we had questions all the time and they would always keep us informed of what was going on. They just unlayered it, layer by layer, I've never seen anything like them. Thank God for them."
Get your
free consultation
24/7 Support & Free Consultation