Jack Branscome
Trial Attorney
Jack Branscome is a trial attorney with Gomez Trial Attorneys and focuses his practice in catastrophic personal injury, with particular focus on traumatic brain injury claims.
Jack grew up in a suburb of Denver, Colorado, before attending the University of Colorado Boulder. He studied Finance and obtained a minor in Spanish language while in Boulder. During his studies, Jack spent a summer in Barcelona, Spain where he lived with a local family. After graduation, Jack spent time working with a solo practitioner in Denver, Colorado focused on family law and criminal law matters before beginning law school.
He then attended the University of San Diego School of Law, and never turned back. During his time at USD, Jack worked with a superior court judge and spent time at the United States' Attorney's Office in the civil division. In school, he contributed to the International Law Journal as a comment writer and editor. Ultimately, Jack began working at Gomez Trial Attorneys in 2020 as a law clerk, and was able to continue with the firm as a Trial Attorney after graduating and passing the California Bar Exam.
In his time at Gomez Trial Attorneys, Jack has worked with hundreds of clients and recovered millions of dollars on their behalf. The best part of Jack's job is being able to help clients recover from their injuries and get their lives back on track after being injured.
In his free time, you can find Jack trying new recipes and restaurants and spending time with his cat, Wasabi.
Recent Successes:
$1,700,000 settlement, auto v. pedestrian crash, 2022
$1,000,000 settlement, auto v. pedestrian crash, 2022
$1,300,000 settlement, low-impact auto v. auto crash, 2022
Barred in:
Our Process...
Easy as 1. 2. 3!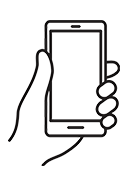 We will determine your case and submit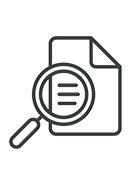 You will get regular update from us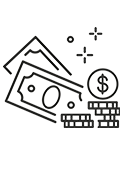 Collect your compensation
"John helped me find doctors, he referred me to his neurologist, his physical therapist, I mean, anything I needed he was right there, every step of the way. I couldn't have asked for a better result from all of this, I would absolutely recommend Gomez Trial Attorneys."

"During the time I was working with Gomez Trial Attorneys, they treated me very, very well. 100% of the time, they believed me, and they were very compassionate. They felt sorry for what happened and they understood the therapy process."

"They held my hand the whole time and kept me in the loop every aspect of my case which was very refreshing to me. They helped me get my settlement offer as fast as possible and I was able to keep my farm"

"The Gomez experience was the best experience it could be for me really, only positive things to say. They really were there every step if the way. Thanks to Gomez Trial Attorneys my dad is able to support my family as a single father"

"He opened the door for me to join his firm to help other brain Injury survivors and I never met another firm who is like this who was so understanding and caring who took the extra step and walked the extra mile with their clients and this is the best"

"I am very satisfied with the outcome with Gomez and I would definitely recommend Gomez to anybody, we tell people all the time, Get Gomez! They are really thorough with everything and they make you feel real comfortable."

"Just helped us through, guided us through, I kept notes all those years, we had questions all the time and they would always keep us informed of what was going on. They just unlayered it, layer by layer, I've never seen anything like them. Thank God for them."
Get your
free consultation
24/7 Support & Free Consultation