Riding a motorcycle along a scenic highway is a favorite pastime of many people in the United States and it can be extremely exhilarating—until someone gets hurt. After a crash, you may be in pain and overwhelmed by everything you need to take care of. You may find yourself wondering at what point you should hire a lawyer.
Common Causes of Motorcycle Accidents
Operating a motorcycle is different from driving a car. It requires balance, coordination, and focus. Riding a motorcycle can be dangerous. Due to the difference in size, other drivers often do not see them, or even bother to look. After a crash, you may be so traumatized that you do not know what happened. But when it comes to obtaining fair compensation, cause matters.
Some common causes of motorcycle accidents include:
Unsafe lane changes. Motorcycles are smaller vehicles and are harder to see when out on the road. Therefore, a driver who does not check his or her blind spot or signal a lane change may not see the motorcycle in time to avoid an accident.
Car doors. These accidents are common, yet easily preventable. Someone seated in a parked car fails to see an oncoming motorcycle; the driver then opens the door of their parked vehicle and hits the motorcyclist.
Speeding. As a leading cause of all types of motor vehicle accidents, speeding increases the impact of a crash. Speeding may mean driving above the posted speed limit, but it also may mean driving too fast for road conditions.
Driving under the influence. Driving under the influence is involved in approximately half of motorcycle accidents. In one recent year, about 28 percent of motorcyclists who were killed, were under the influence of alcohol or drugs.
Lane splitting. Motorcyclists may drive between two lanes of slow-moving or stopped traffic moving in the same direction. California is the only state where lane splitting is legal. This is especially risky for inexperienced riders. However, there are requirements and suggestions to consider if you are going to engage in lane splitting:

Never ride 10 miles per hour or more over surrounding traffic speeds.
Do not engage in lane splitting while going faster than 30 miles per hour.
Be aware of traffic conditions.
Never lane split around large vehicles, like commercial trucks.
Riding on the shoulder of a road or freeway is illegal.

Sudden stops. If a driver is tailgating behind or making an abrupt stop in front of the motorcyclist, neither driver has enough reaction time. Sudden stops can lead to serious injury or death to a motorcyclist.
Inexperienced drivers. Drivers are usually very careful at first, but over time, they tend to become more careless and can compromise the safety of everyone on the road.
Left-turn accidents. 42 percent of all accidents involving a motorcycle and a car occur when cars are making left-hand turns. Drivers may make right of way errors or misjudgments of distance, or simply may not see a motorcyclist when making a left-hand turn.
Dangerous road conditions. A motorcycle is a smaller and less stable vehicle than vehicles with four wheels. Therefore, motorcyclists are more at risk from poorly maintained roads, which may contain debris, potholes, or unexpected objects in the road. If someone's negligence caused these hazards, they might be liable for the accident.
Motorcycle defects. If the defects caused an accident, the manufacturer might be liable for any injuries or deaths.
Hitting a stationary object. When a motorcycle crashes into a stationary object, tree, guardrail, or car, the rider may be thrown from the bike and hit the object.
Type of motorcycle. The Insurance Institute for Highway Safety (IIHS) reported that drivers of supersport motorcycles have a much higher fatality rate than those who drive other types of motorcycles.
Common Types of Motorcycle Accident Injuries
Approximately three million people are injured in motor vehicle crashes annually in the United States. For motorcyclists, who are relatively unprotected, injuries are far more likely to be severe. The structure of a car protects the occupants inside. Also, cars have special safety features that help protect them in a crash. On the other hand, motorcyclists are often thrown from their bikes, hitting the pavement, other vehicles, or objects.
Common types of injuries include:
Traumatic brain injuries. Motorcycle accidents often result in traumatic brain injuries, which can have devastating, long-term consequences.
Injuries to the neck, back, or spinal cord.
Fractures.
Cuts, burns, or abrasions.
Wrongful death. In one recent year, 4,985 people died in motorcycle crashes in the United States.
Why Do You Need a Motorcycle Accident Attorney?
The process may seem simple: you have been in a motorcycle accident, you suffered injuries, you provided proof of your injuries and property damages to the insurance company, they give you a check. However, in reality, this may play out differently. The insurance adjuster may want to get away with paying as little as possible for your claim.
To achieve a low payout, the adjuster may:
Offer a low settlement soon after the accident. At that point, many people have no idea how bad their injuries are, how much they will cost, or how long it will take to recover.
Try to prove that you caused the accident, instead of the driver covered by that insurance company.
Claim that your injuries were not the result of your motorcycle accident. They may try to establish that your injuries happened in some other way, or that you had a preexisting condition.
Argue that you exaggerated the consequences of your injury.
Your attorney could help protect you from the potential pitfalls of dealing with the insurance company. They understand your right to compensation and can advocate on your behalf.
When Do You Need an Attorney?
If you feel uncomfortable, suspect that you are being treated unfairly, or are unsure about what is happening, you should consider hiring a lawyer. There are some cases where the timing of hiring an attorney can be important. When in the process should you contact an attorney? Some people call immediately while waiting for emergency medical care to arrive. Others call within a day or two. Some people wait much longer.
You should consider contacting an attorney when:
You suffered serious injuries in your motorcycle accident. Seeking medical care should always be your top priority immediately after the accident. Doing so can help ensure that you get the proper treatment, prevent your injuries from getting worse, and optimize your recovery. Your medical records could also provide vital evidence that may help you with your claim.
You learn that, due to your injuries, you will need extensive medical care, will spend a long time in recovery, and will end up with severe restrictions on your life during your recovery and in the future.
You suffered permanent injuries as a result of your motorcycle accident. Some injuries, such as traumatic brain injuries, spinal cord injuries, or amputation, may result in a lifelong disability. You may never return to work in your former capacity. You may need to make costly modifications to your home or car, or need other adaptive equipment. You may never enjoy your previous activities, or find it hard to move forward with your life.
It is difficult to prove lost income if you are, for example, a business owner or a salesperson.
The insurance company is offering a structured settlement, instead of a lump sum payment.
The insurance company uses unfair tactics to help reduce the amount of compensation. This may include fighting with you over your medical costs, or attempting to prove that something else actually caused your injuries. If you need to fight or negotiate with the insurance company, having an attorney by your side can help. You should also take note if the insurance company attempts to issue a low compensation offer immediately after the accident. Even if you think that the offer is fair, consider contacting a lawyer for a free consultation to better understand exactly how much you deserve for your injuries and what you should expect from the claims process.
More than one party could be responsible for your accident. There may have been several careless drivers involved, or a defective motorcycle may have caused your accident. Fault is a very complex issue, and is central to obtaining proper compensation. Look for an attorney with experience with these types of cases, and access to resources that can help them evaluate your case.
You start to have problems with the insurance company. Even if you start out trusting that your insurance company will treat you fairly, a dishonest company or adjuster can cause serious problems. You may have questions about your claim, especially questions the insurance company cannot or will not answer to your satisfaction. If you suspect unnecessary delays or other potential problems, having someone on your side can help you through the process and dealing with these companies.
The insurance company denies your claim. In some cases, the insurance company may deny your claim for compensation. Perhaps the other driver did not carry insurance, or the insurance company did not cover that usage of the other driver's vehicle. Or they may deny the claim for invalid reasons. If that happens, contact a lawyer without delay.
Why Contact an Attorney as Soon as Possible?
Possibly the most important reason to contact an attorney as soon as possible is the California statute of limitations. The California Code of Civil Procedure section 335.1 has set a two-year deadline to file a lawsuit after a personal injury or loss as a result of a motorcycle accident.
However, if the victim died as a result of the motorcycle accident, and a party is interested in filing a wrongful death case against the guilty parties, there is a different timeline. In that case, the clock starts ticking on the day that the individual dies. Even if the date of the accident is a few weeks before the person dies as a result of their injuries, the statute of limitations will differ from other personal injury cases.
You may think that the statute of limitations gives you plenty of time before you need to seek legal help.
Starting the process early, however, improves your chances of a successful resolution because:
When motorcycle accident victims attempt to handle claims on their own, they may end up causing delays or damaging their claim.
By starting right away, your memories of what happened are clear. Your attorney can get a better idea of what took place and can access information that may prove to be important. Your statement can help determine fault. If you wait, your memory may fade or become distorted by what others have said about the accident.
Identifying witnesses early can help your lawyer gather and preserve valuable evidence. Witnesses' memories are also clearer and more detailed immediately after the accident. Their statements may help establish fault. Unfortunately, the longer the delay, the less accurate the statements become. In some cases, it can be hard to locate witnesses after some time has passed.
If you hire a lawyer soon after the accident, he or she could begin collecting evidence and working with you to craft a case. For example, traffic cameras or local businesses' security cameras may show what happened during the accident. If too much time has passed, these videos may have been erased or taped over. If your accident involved a big truck, the driver's logbook might offer valuable evidence of negligence.
Bills will stack up quickly. After an accident, you may have medical expenses to deal with, but you may also have to miss time at work due to your injuries. An attorney could help you reach a fair and timely resolution so you can handle these problems.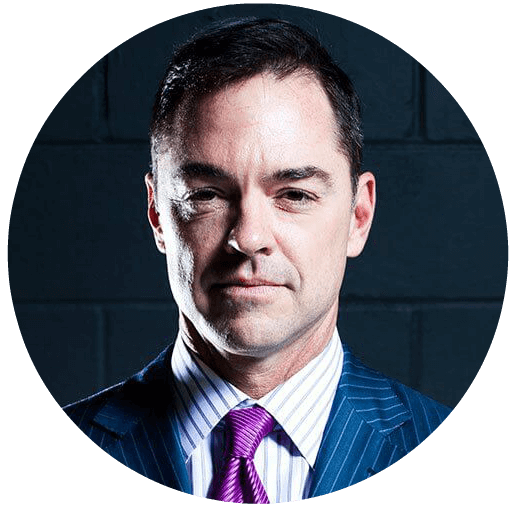 Were You in a Motorcycle Accident?
After a motorcycle accident, you may be left with a long list of problems and questions.
You need to understand your legal rights and options. For more information or free case evaluation, call a motorcycle accident attorney today.
Gomez Trial Attorneys
655 West Broadway, Suite 1700
San Diego, CA 92101
Phone: (619)-237-3490