Lane splitting is against the law in Florida. This should come as no surprise, as nearly every state has completely or partially outlawed this practice. This manner of riding a motorcycle between rows of slow-moving cars is controversial in the United States, but it is far more common in other countries.
One of the primary issues with lane splitting is the propensity for dangerous accidents. Drivers that change lanes without realizing that oncoming motorcyclists are lane-splitting nearby are unlikely to be able to avoid a collision. When these accidents result in personal injury, a personal injury lawyer might be able to help.
What Is Lane Splitting?
Lane splitting is the act of driving a motorcycle between two lanes of stopped or slowed traffic. This is most common in situations where congestion has brought motor vehicle traffic to a virtual standstill. It is important to note that this action specifically involves driving between two lanes as opposed to sharing a lane with another motorcycle. It is legal under the law for two riders to travel side-by-side in the same lane, but is it legal to lane split in Florida?
State law expressly prohibits lane splitting. Florida Statute Section 316.209 (3) specifically governs this act. According to the statute, it is illegal to "operate a motorcycle between lanes of traffic or between adjacent lines or rows of vehicles." This covers every potential use of lane splitting on roads or highways throughout the state.
Is Lane Splitting Dangerous?
Lane splitting is illegal, but is it dangerous? For many, the answer is unclear. Often, the answer depends on the perspective of the person. Motorists frequently are unsettled by motorcycles speeding past them between lanes. However, many bikers believe this to be safer than facing the risk of being caught between cars in an accident when slow-moving traffic causes a crash.
A study performed by the University of California Berkeley suggests lane splitting can be safe—when motorcyclists are careful. The study shows that lane splitting can be relatively safe when traffic is moving below 50 miles per hour, and the lane-splitting motorcycles do not travel more than 15 miles per hour faster than surrounding traffic.
Ultimately, negligence can happen even in circumstances that are often considered to be "safe." If a motorcyclist is careless or reckless when lane splitting, it does not matter if the statistics indicate this action is particularly safe. If you were hurt in an accident with a lane-splitting motorcyclist, our firm is ready to discuss your options.
What Is The Penalty For Lane Splitting In Florida?
Lane splitting is considered a noncriminal traffic infraction. That means that there is never a risk of jail time based on a conviction for this offense. Of course, lane splitting could be coupled with other charges that do carry the risk of incarceration. This offense does come with the possibility of a monetary fine, however. The amount of that fine will vary depending on where the ticket was issued. This is because each county applies different penalties to these moving violations. While the penalty for lane splitting is often $100, it can be as much as $500 in some areas.
A ticket for lane splitting could be more costly than the amount of the fine. If you are ticketed and found guilty of lane splitting, it could have major implications in civil court if you were also involved in an accident. A conviction for lane splitting could be used in a personal injury case to establish that the motorcyclist involved in the crash was negligent. This is powerful evidence that could tip the scales at trial.
Talk To An Attorney About Your Lane Splitting Accident
Whether lane splitting is safe is an open-ended question for most people, but it is currently illegal in Florida. State law prohibits this type of riding, and motorcyclists that are in an accident while lane splitting often face liability for the damage.
If you were involved in a lane-splitting accident, you have the right to seek compensation from the responsible party. Gomez Trial Attorneys are here to help you pursue the justice you deserve. Contact us right away to get started.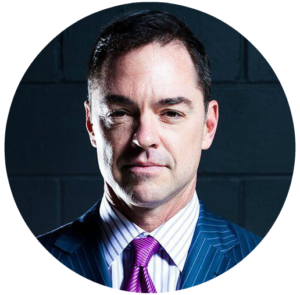 John Gomez
John Gomez founded the firm alone in 2005. Today, John acts as President and Lead Trial Attorney. He has been voted by his peers as a top ten San Diego litigator in three separate fields: Personal Injury, Insurance and Corporate Litigation. Since 2000, he has recovered over $800 million in settlements and verdicts for his clients with more than 160 separate recoveries of one million dollars or more. A prolific trial lawyer, John has tried to jury verdict more than 60 separate cases.