Clearwater Car Accident Lawyers
All Clearwater Case Types
Clearwater Car Accident
Lawyer
CLEARWATER'S TOP TRIAL AND ACCIDENT LAWYERS
There are thousands of car accidents in the city of Clearwater each year, as well as in Pinellas County. With a booming population in this area of Florida, we will likely see that number continue to grow.
If you've been injured in a Clearwater car accident, you may be feeling overwhelmed. You're managing medical expenses, vehicle repair logistics and expenses, talking to insurance companies, and all while trying to recover from your injuries. That's a lot.
An experienced Clearwater car accident attorney can take over the legal strategy and logistics of your car accident case so you can focus on your physical and mental recovery while knowing an experienced professional is helping you pursue the compensation you deserve.
Gomez Trial Attorneys has been helping car accident victims and their families for over 15 years. While we can't guarantee results, we have a strong track record of success, including:
$13,500,000 jury verdict in an auto accident with a brain injury
$5,200,000 settlement in an auto accident with a brain injury
$3,125,000 settlement in an auto accident with back injuries
Read on for answers to some of the most common questions our Clearwater car accident lawyers get. Or to learn more about your case and options, contact us at 619-237-3490 or click here to schedule a free case evaluation.
What Is the Average Settlement for a Car Accident in Clearwater?
Clearwater car accident settlement amounts can range from thousands to millions of dollars. There is no reliable data that shows the average settlement for a car accident case in this Florida city. The terms of most car accident settlements are private, so there is no publicly available information from which averages can be drawn.
Jury verdicts are public record, but most cases settle before trial. Additionally, the amount of a settlement is so case-dependent that averages aren't useful. For example, a jury verdict in a Clearwater car accident case involving broken bone and minor abrasions provides no information about how much a Clearwater case involving traumatic brain injuries might be worth.
To get a sense of the strength of your case and how much it might be worth, contact us today for a free case evaluation.
Should I Get a Lawyer After a Car Accident in Clearwater?
Yes, we recommend hiring a Clearwater auto accident lawyer after a car accident. As a law firm, we see first-hand how clients that work with us are able to obtain more compensation than when they were representing themselves while also reducing stress.
At Gomez Trial Attorneys, we know insurance companies; we negotiate with them daily. And insurance companies know us. Our firm has a reputation among insurance companies as a strong firm willing to take cases to trial when needed. This results in insurance companies giving better financial offers when we represent clients than when clients represent themselves.
We know that after a car accident, you may be unsure if you want to hire an attorney or not. You may simply want to better understand your legal options and the benefits of working with Clearwater car accident lawyers. We understand and offer a free, no-obligation case evaluation to fill this need.
How Much Does an Attorney Charge for a Car Accident Lawsuit in Clearwater?
At Gomez Trial Attorneys, we represent our Clearwater car accident victims on a contingency fee basis. This means that you pay no legal fees unless we obtain compensation on your behalf through settlement or trial. At that time, we take a percentage of your recovery as compensation. Read more about contingency fees.
We also provide our initial consultation free of charge. Through contingency fees and free consultations, we are able to help clients who otherwise could not afford to pay for a personal injury attorney out-of-pocket pursue justice in their car accident case.
How Do I Find the Best Clearwater Car Accident Lawyer?
Start by looking for a personal injury law firm that only represents the victims in car accidents, not insurance companies. Look for a firm that focuses on personal injury and not a combination of practice areas like business and personal injury.
This helps ensure you hire a firm that specializes in representing people like you. While some car accident cases are, simple many are legally and factually complex. Working with a personal injury-focused law firm can impact outcomes.
Typically, it is best to hire a firm that has multiple attorneys and support staff. This way you are not reliant on a single person. Additionally, if the case goes to trial, it is virtually impossible for a single attorney without support to be effective. This is why some firms will pass your case off if it goes to trial.
Some suggested questions to ask during your initial consultation include:
Can you tell me about your and your firm's experience working on similar cases?
How long has your firm been in business?
What types of cases does your firm take on?
Does your firm have the financial and staff resources to take on complex cases?
What do you think the strengths and weaknesses of my case are?
What are your fees?
Who will be handling my case?
How can I get in touch with you if I have questions?
I cannot afford my necessary medical care out of pocket, can you help me obtain medical liens?
What will happen to my case if it needs to go to trial? Will your firm represent me or refer me to a different law firm?
How can I help my case succeed?
We know that you do not deal with personal injury lawsuits every day the way we do, so there are no silly questions. Legal competency is essential, but it is also important that you feel comfortable with the firm you hire.
Need Clear Car Accident Lawyers That Get Results? Get Gomez.
For more than 15 years, Gomez Trial Attorneys has been trusted by clients to handle their car accident cases. As our case results demonstrate, our experienced team has the knowledge, experience, and reputation to help you recover the compensation you deserve. We're not afraid of tough negotiations or going to trial if needed.
If you or a loved one has been injured in a car accident, our Clearwater car accident lawyers are here to help. Contact us at 619-237-3490.
"They held my hand the whole time and kept me in the loop on every aspect of my case which was very refreshing to me. They helped me get my settlement offer as fast as possible and I was able to keep my farm."
Our Process...
Easy as 1. 2. 3!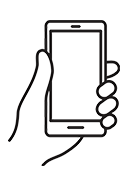 We will determine your case and submit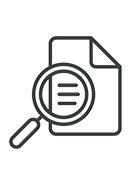 You will get regular update from us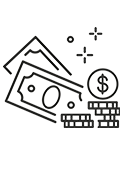 Collect your compensation

"John helped me find doctors, he referred me to his neurologist, his physical therapist, I mean, anything I needed he was right there, every step of the way. I couldn't have asked for a better result from all of this, I would absolutely recommend Gomez Trial Attorneys."

"During the time I was working with Gomez Trial Attorneys, they treated me very, very well. 100% of the time, they believed me, and they were very compassionate. They felt sorry for what happened and they understood the therapy process."

"They held my hand the whole time and kept me in the loop every aspect of my case which was very refreshing to me. They helped me get my settlement offer as fast as possible and I was able to keep my farm"

"The Gomez experience was the best experience it could be for me really, only positive things to say. They really were there every step if the way. Thanks to Gomez Trial Attorneys my dad is able to support my family as a single father"

"He opened the door for me to join his firm to help other brain Injury survivors and I never met another firm who is like this who was so understanding and caring who took the extra step and walked the extra mile with their clients and this is the best"

"I am very satisfied with the outcome with Gomez and I would definitely recommend Gomez to anybody, we tell people all the time, Get Gomez! They are really thorough with everything and they make you feel real comfortable."

"Just helped us through, guided us through, I kept notes all those years, we had questions all the time and they would always keep us informed of what was going on. They just unlayered it, layer by layer, I've never seen anything like them. Thank God for them."
Get your
free consultation
24/7 Support & Free Consultation