Danny Gatto
Trial Attorney
Danny Gatto grew up in Dover, Delaware, a small town with a tight-knit community and big city spirit. Growing up, his father, an air force veteran, instilled discipline in him and his two older brothers, and always encouraged them to play fair and follow the rules. From an early age, Danny had a passion for sports (rooting for the New York Giants, Yankees, and Knicks), and a tendency to debate with anybody whenever he felt something was unfair. During high school, Danny knew he wanted to continue his baseball career at the collegiate level, wherever he could find a roster spot.
After high school, Danny went to University of Delaware where he majored in Political Science with a concentration in American Politics. While in Newark, Danny walked-on to the Blue Hens baseball team where he found a role as a relief pitcher and eventually gained a starting role on the mound. He was finally afforded the ability to travel during their rigorous spring seasons, found some success on the mound and was awarded the Colonial Athletic Association Freshman of the Week after a strong start against UNC-Wilmington. After settling in, Danny increased his role for the Blue Hens each year, eventually becoming a main starter in the rotation and setting the single season innings pitched record for the Hens in 2014, a record which still stands today.
Upon graduation, Danny was reluctant to begin a career behind a desk and felt a passion for service, so he enlisted in the United States Army shortly thereafter. He served three and a half years as an Infantryman in the famed 82nd Airborne Unit and was a member of the last Pathfinder unit to serve in the Army when they disbanded in 2017. During his time in the Army, Danny met people from all over the country, and enjoyed hearing their perspectives on life in America and sharing ideas for how we can all improve. This time helped him solidify his argumentative and persuasive skills, as anybody who served in the Army remembers that free time was filled with passionate arguments about whatever the topic of the day was.
After the Army, Danny returned home to Delaware and coached baseball at his former high school before moving out west to attend the University of San Diego School of Law. As a Torero, Danny decided he would love to stay out here in the sun after graduating in May 2022. During his time in law school, Danny volunteered at USD's Veteran's Legal Clinic where he assisted veterans with discharge status upgrades, disability upgrades, and educational benefits programs. Danny also clerked at Danko Meredith Trial Lawyers, a Bay Area law firm who assists wildfire victims who have suffered as a result of the numerous widespread fires in recent years. Danny specifically worked with victims who lost their homes and had their lives uprooted by the Camp and North Bay fires.
Danny began his career with Gomez Trial Attorneys as a law clerk during the spring semester of his third year of law school and continued to clerk with them after taking the July 2022 Bar Exam. Danny passed the bar in November 2022 and began his role as a trial attorney. Thus far, Danny is proud to serve San Diego in his capacity and assisting victims of civil wrongs with securing the compensation they deserve. Each day, he approaches his work with the same discipline, competitiveness, and passion for rules that he has developed throughout his life and looks forward to a fruitful career in civil litigation.
Representative Matters:
$1.25 million settlement: Motor Vehicle Accident
Our Process...
Easy as 1. 2. 3!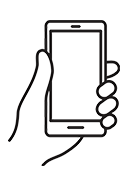 We will determine your case and submit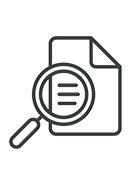 You will get regular update from us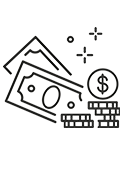 Collect your compensation
"John helped me find doctors, he referred me to his neurologist, his physical therapist, I mean, anything I needed he was right there, every step of the way. I couldn't have asked for a better result from all of this, I would absolutely recommend Gomez Trial Attorneys."

"During the time I was working with Gomez Trial Attorneys, they treated me very, very well. 100% of the time, they believed me, and they were very compassionate. They felt sorry for what happened and they understood the therapy process."

"They held my hand the whole time and kept me in the loop every aspect of my case which was very refreshing to me. They helped me get my settlement offer as fast as possible and I was able to keep my farm"

"The Gomez experience was the best experience it could be for me really, only positive things to say. They really were there every step if the way. Thanks to Gomez Trial Attorneys my dad is able to support my family as a single father"

"He opened the door for me to join his firm to help other brain Injury survivors and I never met another firm who is like this who was so understanding and caring who took the extra step and walked the extra mile with their clients and this is the best"

"I am very satisfied with the outcome with Gomez and I would definitely recommend Gomez to anybody, we tell people all the time, Get Gomez! They are really thorough with everything and they make you feel real comfortable."

"Just helped us through, guided us through, I kept notes all those years, we had questions all the time and they would always keep us informed of what was going on. They just unlayered it, layer by layer, I've never seen anything like them. Thank God for them."
Get your
free consultation
24/7 Support & Free Consultation