Jessica Williams
Junior Partner & Co-Director of Complex Litigation
Jessica Williams is a Partner at Gomez Trial Attorneys and manages our Complex Litigation department. She specializes in mass tort litigations, primarily defective medical devices and dangerous pharmaceutical drugs.
Jessica grew up in a small town in Illinois. She moved to Southern California with her family in high school, and moved to San Diego to attend San Diego State University. She graduated from San Diego State University with a Bachelor of Arts in English Literature. A few years later, she received her Paralegal Certificate from University of San Diego.
Jessica's legal career started in March 2012 when she joined Gomez Trial Attorneys. She started as a receptionist/intake specialist and a paralegal. In 2013, she began attending California Western School of Law. Shortly after starting law school, she began working with our Complex Litigation department, specializing in mass torts, class actions, and environmental law. During law school, she continued to work with Complex Litigation as a law clerk until she graduated from law school. Since then, she has worked as an attorney in our Complex Litigation department specializing in numerous mass tort litigations.
In November 2015, Jessica was promoted to Junior Partner and began management of the Complex Litigation department. Jessica specializes in medical device cases for defective hip and knee replacement devices and IVC filters. She also specializes in other defective consumer products like Roundup and 3M military earplugs. Using her experience with environmental cases, she is one of the lead attorneys for our Camp Lejeune cases.
Jessica is grateful for the many opportunities Gomez Trial Attorneys have provided for her. She loves working with the wonderful people in the firm and especially her amazing team members. As a Complex Litigation attorney, she feels fortunate to help numerous people across the entire country.
When Jessica is not at the office, she enjoys spending time with her family and friends, traveling, attending sporting events, snowboarding, going to concerts, reading, and going to the beach.
Memberships
American Association for Justice
American Bar Association
Consumer Attorneys of California
Consumer Attorneys of San Diego
Federal Bar Association
Lawyers Club of San Diego
San Diego County Bar Association
Women En Mass
Board member position as the President Elect of Consumer Attorneys of California's New Lawyers Division.
Recent Successes
Defective Hip Replacement Settlement for Multiple Clients – $5.75 Million
Defective Hip Replacement Settlement for Multiple Clients – $2.45 Million
Defective Hip Replacement Settlement for Multiple Clients – $1.125 Million
Defective IVC Filter Settlement for Multiple Clients – $1.1 Million
Defective Hip Replacement Settlement for Multiple Clients – $778,000.00
Defective Hip Replacement Settlement – Individual Client – $550,000.00
Our Process...
Easy as 1. 2. 3!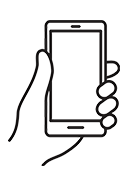 We will determine your case and submit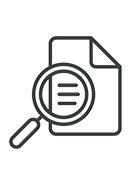 You will get regular update from us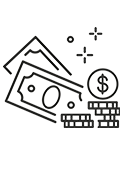 Collect your compensation
"John helped me find doctors, he referred me to his neurologist, his physical therapist, I mean, anything I needed he was right there, every step of the way. I couldn't have asked for a better result from all of this, I would absolutely recommend Gomez Trial Attorneys."

"During the time I was working with Gomez Trial Attorneys, they treated me very, very well. 100% of the time, they believed me, and they were very compassionate. They felt sorry for what happened and they understood the therapy process."

"They held my hand the whole time and kept me in the loop every aspect of my case which was very refreshing to me. They helped me get my settlement offer as fast as possible and I was able to keep my farm"

"The Gomez experience was the best experience it could be for me really, only positive things to say. They really were there every step if the way. Thanks to Gomez Trial Attorneys my dad is able to support my family as a single father"

"He opened the door for me to join his firm to help other brain Injury survivors and I never met another firm who is like this who was so understanding and caring who took the extra step and walked the extra mile with their clients and this is the best"

"I am very satisfied with the outcome with Gomez and I would definitely recommend Gomez to anybody, we tell people all the time, Get Gomez! They are really thorough with everything and they make you feel real comfortable."

"Just helped us through, guided us through, I kept notes all those years, we had questions all the time and they would always keep us informed of what was going on. They just unlayered it, layer by layer, I've never seen anything like them. Thank God for them."
Get your
free consultation
24/7 Support & Free Consultation