St. Petersburg Motorcycle Accident Lawyer
All St. Petersburg Case Types
St. Petersburg Motorcycle Accident Lawyers
Even the most experienced, well-trained motorcyclists can find themselves in an accident due to the negligence of another driver on Florida's roads. By nature, motorcycle accidents are some of the most devastating and costly to recover from.
The experienced team of St. Petersburg motorcycle accident lawyers at Gomez Trial Attorneys is here for you if you've been injured in a motorcycle accident. Gomez Trial Attorneys has helped our clients recover over $1 billion over 15 years. Feel free to review some of our notable case results and our Google Reviews. Contact us today for your free case evaluation.
The following are answers to some of the most common questions asked of a St. Petersburg motorcycle accident attorney.
Who Is Responsible for Most Motorcycle Accidents?
As many motorcyclists know, research shows that the at-fault party in the majority of motorcycle accidents is the driver of another vehicle, not the motorcyclist. The most common cause is a driver's failure to be aware of motorcyclists on the road and drive accordingly. This lack of awareness is rooted in distracted driving or failure to check mirrors before changing lanes.
Fortunately, under Florida law, an at-fault driver can be held liable for causing a motorcycle accident. The most common theory of liability is negligence. To prevail on a negligence claim, you must prove the driver breached a duty of care owed to you, caused the accident, and you suffered damages as a result. Damages are physical, emotional, and economic harm.
How Painful Is a Motorcycle Accident?
Motorcycle accidents are often serious. A study of crash data reported that when motorcycle accidents occur 22% of motorcycle riders are severely or fatally injured, compared with 4% of motor vehicle occupants.
Motorcycle accidents are among the most painful accidents to be in because the rider is not protected from the impact of the crash by an outer frame like a car driver is. Proper gear and a helmet can help provide some protection, but direct contact with another vehicle and/or the road frequently results in painful injuries.
Common motorcycle injuries our St. Petersburg motorcycle lawyers help clients recover compensation for include:
Broken bones, from a simple fracture to one that requires surgery, especially if the break occurred to the shoulders, hips, and pelvic bones
Road rash
Catastrophic bodily and head injury causing wrongful death.
Immobilization and paraplegia.
Traumatic brain injury and concussions
Whiplash
Spinal trauma causing cervical, thoracic, and lumbar herniated discs
Collapsed lungs and other serious injuries to internal organs
Internal bleeding
Severe emotional distress, anxiety, and post-traumatic stress disorder
Disfigurement, scarring, and permanent disability
Of course, the extent and length of the pain will depend on the severity of the motorcycle accident. Some motorcycle accidents are "walk-away" accidents where the pain goes away in a few days, while others are catastrophic and, sadly, can result in lifelong pain.
What Should You Do if You Are a Victim of a Motorcycle Accident?
After a motorcycle accident, take the following steps, in order of priority, to ensure your health and protect your claim:
Obtain Medical Care. If you are the victim of a motorcycle accident, the first thing you should do is get medical assistance. Your own health is the priority, and a record of care is important to prove your claim for compensation for your injuries.
Report the Accident. The next priority is reporting the accident to the police. Call the police, who will generally come to the scene, take statements, take photographs, and write a report. The report may later be used as evidence to prove your case.
Gather Evidence. If you can, while waiting for medical care and law enforcement, preserve a record of the scene by taking photographs and videos from as many angles as possible, getting witnesses' contact information, and making notes about what happened. Be careful and never put yourself in danger, such as walking out into the road to gather evidence. Just do what you can while remaining safe.
Hire an Attorney. The sooner you hire a St. Petersburg motorcycle attorney, the better. As soon as you hire an attorney, they can take over the legal aspects of your case, including managing the evidence, negotiating with insurance companies on your behalf, and advising you about what to do and not do.
Report Your Claim. Contact your insurance provider and report your accident, but don't give out more information than necessary.
Avoid Sharing About Your Accident. If you have been the victim of a motorcycle accident, your emotions are likely – and understandably – running high. You may even feel compelled to share your story with friends and family and on social media. Avoid sharing, especially on social media, even if you have private accounts. What may seem like innocuous posts and comments can be turned against you in your motorcycle accident case.
How Do I Claim Insurance on a Motorcycle Accident?
After a Pinellas County, Florida motorcycle accident, your insurance company or the at-fault driver's insurance company may be responsible for paying for your injuries and vehicle damage. Florida is a no-fault state, but in certain circumstances, you may still need to pursue payment from the other driver's insurance.
The way to start the process is to file a "claim" with your insurance provider, which can usually be initiated by a phone call to your insurer or filing an online form. You should file promptly, but be very careful in responding to insurance company inquiries. Insurers are notorious for using tactics like high pressure, lowball offers, and using your words against you.
At Gomez Trial Attorneys, we pride ourselves on our proven track record of being able to negotiate with insurance companies to get you a full, fair settlement offer. (And if the insurance company doesn't give you a full-fair offer, we aren't afraid to go to trial.)
Do You Need a Motorcycle Accident Lawyer in St. Petersburg? Get Gomez.
If you or a loved one has been injured in a St. Petersburg, Florida motorcycle accident, Gomez Trial Attorneys is here for you. Let our experienced personal injury lawyers answer the questions you have about your accident and potential monetary recovery. Contact Gomez Trial Attorneys at (619) 238-3490 today for your free motorcycle case evaluation.
"I am very satisfied with the outcome with Gomez and I would definitely recommend Gomez to anybody, we tell people all the time, Get Gomez! They are really thorough with everything and they make you feel real comfortable."
Our Process...
Easy as 1. 2. 3!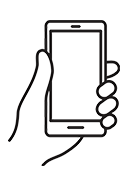 We will determine your case and submit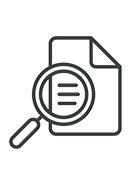 You will get regular update from us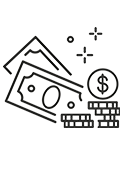 Collect your compensation
"John helped me find doctors, he referred me to his neurologist, his physical therapist, I mean, anything I needed he was right there, every step of the way. I couldn't have asked for a better result from all of this, I would absolutely recommend Gomez Trial Attorneys."

"During the time I was working with Gomez Trial Attorneys, they treated me very, very well. 100% of the time, they believed me, and they were very compassionate. They felt sorry for what happened and they understood the therapy process."

"They held my hand the whole time and kept me in the loop every aspect of my case which was very refreshing to me. They helped me get my settlement offer as fast as possible and I was able to keep my farm"

"The Gomez experience was the best experience it could be for me really, only positive things to say. They really were there every step if the way. Thanks to Gomez Trial Attorneys my dad is able to support my family as a single father"

"He opened the door for me to join his firm to help other brain Injury survivors and I never met another firm who is like this who was so understanding and caring who took the extra step and walked the extra mile with their clients and this is the best"

"I am very satisfied with the outcome with Gomez and I would definitely recommend Gomez to anybody, we tell people all the time, Get Gomez! They are really thorough with everything and they make you feel real comfortable."

"Just helped us through, guided us through, I kept notes all those years, we had questions all the time and they would always keep us informed of what was going on. They just unlayered it, layer by layer, I've never seen anything like them. Thank God for them."
Get your
free consultation
24/7 Support & Free Consultation