St. Petersburg Wrongful Death Lawyer
All St. Petersburg Case Types
St. Petersburg Wrongful Death Attorneys
A wrongful death claim is a type of lawsuit brought when someone dies due to the negligence or misconduct of another party. Although no amount of money can ever replace a lost loved one, filing a wrongful death claim can help families gain closure and justice. If you need help, contact Gomez Trial Attorneys to schedule a free consultation.
The Most Common Causes Of Wrongful Death Claims
Wrongful deaths occur due to many different situations. Some of the most common include the following.
Car Accidents
Car accidents are one of the most common causes of wrongful death claims. When two cars collide and one or more persons die as a result, the surviving family members may be able to pursue compensation for their loss.
Negligent behaviors such as distracted driving, speeding, and drunk driving can all contribute to an accident that results in wrongful death. In addition, auto defects or dangerous road conditions can also provide grounds for a wrongful death lawsuit.
Motorcycle Accidents
Motorcycle accidents can occur for many of the same reasons as car accidents—distracted drivers, impaired drivers, auto defects—but motorcyclists are more vulnerable than other types of motorists in these situations because of their lack of protection when compared to other types of motor vehicles.
Bicycle Accidents And Pedestrian Accidents
Bicyclists and pedestrians who are struck by cars often suffer serious injuries—and sometimes fatalities—due to their lack of protection on the roadways. These types of fatal accidents happen quite frequently and can be caused by distracted drivers who fail to yield while making turns at intersections or running red lights and stop signs.
Additionally, pedestrian fatalities can also result from unsafe conditions such as cracked pavement or inadequate lighting along crosswalks or paths near highways.
Premises Liability
Premises liability is an area of law that holds property owners responsible for injuries suffered by visitors on their property due to hazardous conditions or defective repairs. It also applies when an owner fails to take appropriate security measures against foreseeable dangers like criminal activity. If a property owner's negligence leads to someone's death on their property, their family may file a wrongful death claim against them for damages related to the incident.
Examples of situations that might lead to premises liability claims include slip and fall accidents, swimming pool drownings, building code violations resulting in fire-related deaths, and more.
Statute Of Limitations
Under Florida law, most wrongful death suits must be filed within four years from the date of your loved one's passing for you to seek compensation from the party responsible for their death. If you fail to meet this deadline, you may not be able to pursue legal action against the responsible party.
Wrongful death claims that arise out of medical malpractice have a different statute of limitations: two years from the date of the death.
In some cases, there are exceptions, so it's always a good idea to speak with a lawyer—even if you think the deadline has passed. For example, if your loved one died as a result of medical malpractice, but you didn't discover this fact until after the years have passed, the deadline should be extended to allow you to file a claim.
How Do I Sue For Wrongful Death In Florida?
If you have lost a loved one due to someone else's negligence, and are considering filing a claim, you should understand the steps to take to sue for wrongful death.
Gather Evidence
The first step when filing a wrongful death suit is to gather as much evidence as possible. This includes medical records, photos of the accident scene if applicable, contact information for any witnesses, and anything else that could help prove your case. You must provide thorough documentation of the incident so that your lawyer can build a strong case on your behalf.
Speak With A Lawyer
The next step is to speak with a personal injury lawyer who can help you determine if you have enough evidence to file a valid claim. A qualified lawyer will review all the documents and evidence that you provide and uncover additional evidence. They will advise you on how best to proceed with your case.
File Your Suit
If you have enough evidence for a valid claim, the next step is for your lawyer to file the suit on your behalf. They will make sure all paperwork is submitted by the appropriate deadlines and will negotiate with the defendant or their lawyer to avoid going to trial if possible. If negotiations fail and it becomes necessary to take your case before a judge, your lawyer will be prepared for trial proceedings.
Who Gets The Money In A Wrongful Death Lawsuit In Florida?
Florida's wrongful death laws provide an avenue for legal recourse to help grieving families. In Florida, the following parties are permitted to recover compensation through a wrongful death suit:
Spouses may make claims for the loss of comfort and companionship (such as losing out on holidays and anniversaries), as well as emotional trauma due to the sudden loss of their loved one.
Children may be awarded damages for lost benefits from their deceased parent, such as protection, guidance, and emotional support that can never be replaced.
Parents of a minor victim are eligible to receive damages related to a lost relationship with the child, future care and comfort that would have been provided by a parent-child relationship, and emotional trauma caused by losing a child suddenly.
Dependent blood relatives such as siblings are eligible to receive damages if they were partly or entirely dependent upon the victim for financial support or services at the time of their passing.
Unmarried parents' children may also collect damages after their mother's passing. However, in cases where an unmarried father passes away due to wrongful death circumstances, formal recognition of the child must exist prior to filing suit, along with evidence of financial obligation from the father before any damages can be collected.
What Is The Law in Florida For Wrongful Death?
Under Florida law, you must prove the following elements to be successful in a wrongful death claim:
You must prove that someone died.
You must prove that the person who died was killed due to negligence or harmful actions of another person. For example, if your loved one was killed in a car accident, you need to prove that the other driver was negligent and caused the accident. This can be proven by showing the other driver was texting and driving, speeding, driving under the influence, or engaging in any other negligent behavior.
The victim's family must prove they are suffering as a result of their loved one's passing. This can include loss of financial and physical contributions to the household, mental anguish, and other losses such as medical bills, funeral expenses, and more.
The appropriate person must file the claim. In Florida, only a personal representative of the victim's estate can file on behalf of both the estate and any surviving beneficiaries.
Why Should You Hire A Wrongful Death Lawyer?
If you have lost a family member due to the negligence or carelessness of another person, you should seek legal assistance from a St. Petersburg wrongful death attorney. Here are some of the benefits you will receive when working with a wrongful death lawyer:
Your lawyer will ensure that all paperwork is filed by the appropriate deadline so that your case stays on track and moves forward in the most efficient manner possible.
Your lawyer will handle all communication and negotiations with insurance companies so that you can focus on grieving and healing with your family instead of worrying about legal proceedings.
Having an experienced lawyer makes defendants take your case more seriously, and they know they won't be able to take advantage of you.
Your lawyer can help you calculate damages accurately so that you get what you're entitled to in terms of compensation for pain, suffering, medical bills, lost wages, etc.
Your wrongful death attorney will work together with other professionals, such as expert witnesses, to build the strongest case possible.
Your lawyer can provide emotional support during this difficult time as well as answer any questions or concerns that may arise throughout the process.
Contact Gomez Trial Attorneys For Help With Your Wrongful Death Claim
While filing a wrongful death suit in Florida can help families recover certain financial losses incurred due to their loved one's passing, it is also an emotionally taxing experience for those involved. An experienced lawyer can guide you through this process with expertise and compassion every step of the way and help you receive justice. If you believe you have grounds for a wrongful death action, don't hesitate to reach out. Call The Gomez Trial Lawyers today for a free consultation at 866-TRIAL LAW (866-874-2552) or by contacting us online.
"I am very satisfied with the outcome with Gomez and I would definitely recommend Gomez to anybody, we tell people all the time, Get Gomez! They are really thorough with everything and they make you feel real comfortable."
Our Process...
Easy as 1. 2. 3!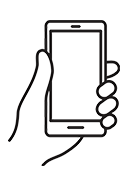 We will determine your case and submit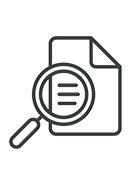 You will get regular update from us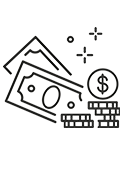 Collect your compensation
"John helped me find doctors, he referred me to his neurologist, his physical therapist, I mean, anything I needed he was right there, every step of the way. I couldn't have asked for a better result from all of this, I would absolutely recommend Gomez Trial Attorneys."

"During the time I was working with Gomez Trial Attorneys, they treated me very, very well. 100% of the time, they believed me, and they were very compassionate. They felt sorry for what happened and they understood the therapy process."

"They held my hand the whole time and kept me in the loop every aspect of my case which was very refreshing to me. They helped me get my settlement offer as fast as possible and I was able to keep my farm"

"The Gomez experience was the best experience it could be for me really, only positive things to say. They really were there every step if the way. Thanks to Gomez Trial Attorneys my dad is able to support my family as a single father"

"He opened the door for me to join his firm to help other brain Injury survivors and I never met another firm who is like this who was so understanding and caring who took the extra step and walked the extra mile with their clients and this is the best"

"I am very satisfied with the outcome with Gomez and I would definitely recommend Gomez to anybody, we tell people all the time, Get Gomez! They are really thorough with everything and they make you feel real comfortable."

"Just helped us through, guided us through, I kept notes all those years, we had questions all the time and they would always keep us informed of what was going on. They just unlayered it, layer by layer, I've never seen anything like them. Thank God for them."
Get your
free consultation
24/7 Support & Free Consultation