Bakersfield Catastrophic Injury Attorney
Bakersfield Catastrophic Injury Attorney
Catastrophic injuries change the lives of Bakersfield residents, workers, and visitors every day. They happen in car accidents on Truxtun Avenue, falls at Laurel Glen homes, heavy equipment malfunctions on south Bakersfield construction projects, and countless other incidents throughout Bakersfield and the Central Valley. No matter their cause, catastrophic injuries leave subject victims and their families to unimaginable suffering and expense.
Many catastrophic injuries in Bakersfield happen because of the careless or dangerous actions of someone other than the innocent victim. In those cases, victims of catastrophic injuries have a right to receive financial compensation to support them in rebuilding their health and lives.
Gomez Trial Attorneys can help. Our catastrophic injury attorneys represent accident victims in Bakersfield. Contact us today to learn how we may assist you in securing the money you need after a catastrophic injury disrupts your life.
GOMEZ TRIAL ATTORNEYS – WE GET RESULTS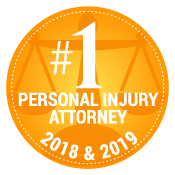 Gomez Trial Attorneys is a highly rated law firm serving clients in Bakersfield and throughout the Central Valley. Founded by a graduate of one of the country's best law schools, and staffed with award-winning trial lawyers, our team has the talent, skills, and financial resources to tackle the most complicated and challenging cases involving the most severe and life-altering injuries.
We get results. Over the last fifteen years, our attorneys have secured nearly one billion dollars in jury verdicts, judgments, and out-of-court settlements on behalf of our injured clients. Of course, our past results don't guarantee the outcomes in future cases, but they do show that our tough, experienced trial lawyers have what it takes to secure maximum compensation in Bakersfield catastrophic injury cases.
OVERVIEW OF BAKERSFIELD CATASTROPHIC INJURIES
Lawyers refer to an injury as "catastrophic" when it inflicts harm that permanently alters a victim's life. Just about any injury imaginable can become catastrophic in particular circumstances, but some injuries consistently cause catastrophic disruption and expense in victims' lives more than others. Common catastrophic injuries the Gomez Trial Attorneys team can help with include:
Traumatic and non-traumatic brain injuries, which qualify as catastrophic when they cause lasting loss of consciousness (coma) or severe cognitive, motor, or emotional impairments that prevent victims from living independently.
Spinal cord injuries, especially when they cause permanent paralysis that robs victims from the use of their limbs, forces them to rely on wheelchairs for mobility, and imposes massive lifetime expenses totaling millions of dollars.
The traumatic loss of limbs or appendages due to amputation or crush injuries, which leaves a victim permanently disabled and reliant on expensive assistive devices such as prosthetics or wheelchairs.
Loss of sight or hearing, to which victims may adapt over time, but which fundamentally alters how victims interact with the world.
Organ damage, which can cause lasting health complications and force victims to change their approach to every aspect of their lives, from their nutrition to their activity levels.
Severe burns that cause extreme pain, require multiple surgeries, and permanently scar, disfigure, and disable survivors.
Again, these are merely examples. No matter what injury a Bakersfield resident, worker, or visitor suffers, Gomez Trial Attorneys can help him or her obtain compensation when the injury inflicts catastrophic harm.
HOW CATASTROPHIC INJURIES HAPPEN IN BAKERSFIELD
One of the most unsettling aspects of a catastrophic injury is that it can happen at any moment, anywhere in Bakersfield. One moment life is going along as normal. The next moment, nothing will ever be the same. At Gomez Trial Attorneys, our team has confronted a wide array of circumstances that led to our clients suffering catastrophic injuries. Here are some common scenarios.
MOTOR VEHICLE ACCIDENTS
Crashes on roads like Highway 99 or Truxtun Avenue, downtown streets around the art museums, or in neighborhoods like La Cresta and Alta Vista, can all inflict catastrophic injuries. In fact, motor vehicle accidents involving passenger vehicles, trucks, buses, and motorcycles consistently account for a large portion of life-altering injuries that harm individuals in Bakersfield every year. '
PEDESTRIAN AND BICYCLE ACCIDENTS
Collisions between motor vehicles and pedestrians or cyclists, as well as other types of cycling crashes, also regularly inflict catastrophic injuries. They commonly happen at Bakersfield intersections and on road shoulders.
FALLS
Any kind of fall can inflict catastrophic injuries. They happen at homes and construction sites, or when workers or homeowners fall from rooftops, ladders, or other heights. They happen at downtown restaurants when patrons slip and fall on wet tile floors. No matter how a fall occurs, it can have devastating consequences. In particular, falls constitute a significant contributor to catastrophic injuries among older Californians, according to the 
Centers for Disease Control and Prevention (CDC)
.
NEAR-DROWNINGS
Children in Bakersfield face a 
high risk
 of suffering catastrophic injuries in near-drowning incidents, many of them in backyard or public swimming pools. A near-drowning incident can lead to significant brain injury or spinal injury, depending on its cause.
GUNSHOT WOUNDS
Kern County has seen an 
alarming increase in homicide deaths
 over the past few years, many of them involving shootings. According to 
KidsData.org
, a California organization focused on the wellbeing of children in the state, gunshot wounds also account for a steady, and tragic, stream of non-fatal injuries, particularly among children and young adults in the Bakersfield Area. In recent years, several dozen young people in Kern County have been hospitalized with gunshot injuries annually, the majority of them having suffered harm in violent crimes.
TOXIC EXPOSURES AND INFECTIOUS DISEASES
Exposure to environmental contaminants, such as lead paint or asbestos, can cause serious illnesses and developmental disabilities that lead to catastrophic outcomes in Bakersfield. Similarly, individuals can sustain lifelong harm from being accidentally exposed to dangerous infectious diseases, such as COVID-19.
FIRES AND EXPLOSIONS
Building fires and explosions in Bakersfield have declined from decades ago, as building standards and fire code enforcement have improved. However, they still have the potential to cause injuries on occasion in Bakersfield 
homes
 and 
businesses
. Fires and explosions can also cause catastrophic injuries in settings like commercial kitchens and construction sites, where individuals work close to open flames.
POTENTIAL COMPENSATION FOR A CATASTROPHIC INJURY
In addition to causing permanent harm, catastrophic injuries also tend to inflict extreme financial costs. As mentioned above, a spinal cord injury's lifetime costs routinely total millions of dollars, for example. Other catastrophic injuries similarly hold the potential to crush victims and their families under an unsupportable financial burden. In fact, a recent study 
reported by CNBC
 estimated that two-thirds of all personal bankruptcies stem from medical issues, including due to medical debt, and the loss of income when health problems keep someone out of work. Victims of catastrophic injuries in Bakersfield may have the right to receive compensation that helps them overcome those financial burdens, however. Two common sources of compensation for catastrophic injuries that the team at Gomez Trial Attorneys can often pursue on behalf of clients are lawsuits for damages and workers' compensation insurance claims.
LAWSUITS FOR CATASTROPHIC INJURY DAMAGES
California law holds individuals, businesses, government entities, and others financially responsible when their careless, reckless, or intentional actions harm others. Injured victims of someone else's wrongful actions can often secure compensation for their injuries and losses by filing a lawsuit in 
Bakersfield-area courts
 seeking damages. Every catastrophic injury lawsuit we handle at Gomez Trial Attorneys differs, but in general, injured individuals can file a suit for damages and can often obtain compensation to pay for:
Medical care related to their catastrophic injury and any health complications resulting from it, such as surgeries, hospital stays, medication, and medical devices and equipment.
Out-of-pocket expenses they would not have incurred were it not for the catastrophic injury. These often include costs involved in modifying a living space to accommodate a disability, or in hiring extra help with day-to-day tasks.
The lost income they would have earned were it not for their injury, such as when they miss work while in the hospital, or become permanently disabled and stop working.
Pain, suffering, and a diminishment in their quality of life as a result of  their catastrophic injury. Our clients frequently experience strain in personal relationships, emotional and mental health challenges, and an overall loss of enjoyment of living because of their injuries, all of which deserve compensation.
In addition, some catastrophic injury lawsuits in Bakersfield may also seek an award of 
exemplary (or punitive) damages
, which a Kern County judge may order the at-fault party to pay as punishment for engaging in especially extreme or malicious conduct that led to catastrophic harm.
WORKERS' COMPENSATION INSURANCE CLAIMS
Individuals who sustain catastrophic injuries while at work in Bakersfield almost always have the right to receive workers' compensation insurance (or "workers' comp") benefits. California law requires nearly all Bakersfield employers to carry workers' comp for their employees. All employees are covered, including minors, part-time and day laborers, and even undocumented workers. Workers' comp pays benefits on a no-fault basis. That means that injured workers can receive insurance benefits even if their own actions contributed to the cause of their work-related catastrophic injury. A typical award of workers' comp benefits includes:
Coverage for all reasonably necessary medical treatment for the worker's catastrophic injury and any health complications resulting from it.
Disability payments to replace a portion of any wages the worker loses because of a temporary or permanent disability.
Workers' compensation insurance may also pay for job retraining and other services to help the catastrophically injured worker re-enter the workforce, if possible.
HOW GOMEZ TRIAL ATTORNEYS CAN HELP WITH A CATASTROPHIC INJURY
At Gomez Trial Attorneys, victims of catastrophic injuries and their family members come to us knowing they need and deserve compensation for what happened to them. They do not always know, however, just what it is that a skilled and resourceful team of trial lawyers like us can do on their behalf. Every catastrophic injury case differs, of course. In fact, one of the most important things to know about Gomez Trial Attorneys is that our team approaches every catastrophic injury claim in Bakersfield as a unique situation deserving of our focused attention and detailed analysis. We tailor the services we provide for our clients to their individual needs and priorities. The specific steps we might take for our clients depend on what we and our clients together decide constitutes the most effective, efficient way to secure maximum compensation for their injuries and losses. In any given catastrophic injury case in Bakersfield, our team may:
Investigate the root causes of the accident or incident that led to our client's catastrophic injury, assisted (when appropriate) by a network of scientific, medical, and forensic experts who can help us understand exactly what happened and who should be held accountable.
Calculate the full measure of our client's injuries and losses, including especially our client's future financial needs. We aim to ensure that any action we take on our client's behalf will demand an adequate amount of money to support our client throughout their lifetime of living with a catastrophic injury.
Advise our client's on the options we believe are available under the law for securing maximum compensation.
Answer our client's questions and explain the costs and benefits of the strategies we suggest, always taking the time to make sure our client understands the actions we propose to take.
Update our client regularly about the progress of any steps we have taken.
Prepare and file lawsuits and insurance claims demanding compensation from any party who owes our client damages or benefits payments.
Negotiate with defense lawyers and insurance companies to secure settlements of our client's claims, provided those settlements represent fair compensation for our client's catastrophic injuries and losses.
Prove our client's cases at a trial or other proceeding in a Bakersfield court.
Collect the money due to our client when we successfully settle or win a case.
We invite you to contact Gomez Trial Attorneys in Bakersfield to learn how we may help you after a catastrophic injury disrupts your life.
FREQUENTLY ASKED QUESTIONS ABOUT BAKERSFIELD CATASTROPHIC INJURY CASES
Many individuals who reach out to us at Gomez Trial Attorneys to talk about their catastrophic injuries have lots of questions that need answering. We're always happy to take the time to answer any questions they may have. Bakersfield catastrophic injury victims and their families may also find the following FAQ about catastrophic injury cases helpful.
CAN I SUE FOR MY CATASTROPHIC INJURY?
It depends on what happened, but in our experience at Gomez Trial Attorneys, more often than not the circumstances leading to a catastrophic injury in Bakersfield give the injured victim the right to take some sort of legal action seeking compensation. The best way to find out for sure is to speak right away, for free, with an experienced Bakersfield catastrophic injury attorney. By way of illustration, Bakersfield catastrophic injury victims can frequently file lawsuits for damages against:
Drivers of vehicles who caused the crash that injured the victim, and the employers of those drivers when the crash involved a work vehicle.
Bakersfield property owners whose failure to take reasonable steps to keep a premises safe led to an accident or incident, like a fall, explosion, or near-drowning, that injured the victim.
Manufacturers of defective consumer or industrial products that malfunctioned and inflicted a catastrophic injury.
Medical professionals whose failure to deliver a minimum standard of medical care led to a catastrophic injury or illness.
Perpetrators of violent crimes that cause catastrophic injuries, and others who have a legal obligation to answer for those criminal actions.
These are just a few examples, of course. The team at Gomez Trial Attorneys can assess any catastrophic injury in Bakersfield to determine whether and who a victim can sue. Keep in mind, too, that even if you can't sue for damages, you may have a claim for workers' compensation benefits to pursue, if you suffered your catastrophic injury at work in Bakersfield.
ARE THERE ANY DEADLINES I NEED TO MEET?
Yes. California laws impose strict deadlines on seeking compensation, both in connection with filing a lawsuit and with obtaining workers' comp benefits. A 
California law
 called a statute of limitations gives you only a limited window of opportunity to file a lawsuit for damages arising out of a catastrophic injury. In most cases, you have just two years in which to file suit against a private party, and only six months to take action against a public/government party. Failure to file a lawsuit before this deadline expires almost always results in the loss of your right to receive compensation. Similarly, California 
workers' compensation
 law sets strict time limits for claiming workers' compensation benefits. Most importantly, workers must report their work-related injury to their employer within 30 days of it happening to receive benefits. No matter what potential source of compensation you may have for your catastrophic injuries, you can protect your valuable rights by speaking right away with an experienced catastrophic injury attorney.
CAN I GET COMPENSATION FROM BOTH WORKERS' COMP AND A LAWSUIT FOR DAMAGES?
It's possible, depending on the circumstances. If you suffered a catastrophic injury at work in Bakersfield, then you almost always have the right to receive workers' comp benefits from the insurance your employer provides for you. You may also have the right to sue someone for damages in addition to your workers' comp benefits. You could, for example, have a claim against a third party (someone other than your employer) who caused your catastrophic injury through careless, reckless, or intentionally harmful conduct. You might also have the right to sue your employer, although this is less common, because your employer avoids most liability to you by purchasing workers' compensation insurance to cover your injury. Gomez Trial Attorneys evaluates all potential options our clients may have for securing compensation for a catastrophic injury in Bakersfield and makes it our mission to pursue all viable claims.
MOST PEOPLE WOULD THINK OF MY INJURY AS MINOR, BUT IT HAS RUINED MY LIFE. WHAT ARE MY RIGHTS?
You have the same rights as anyone else. As we said above, just about any injury can be catastrophic, depending on the circumstances. What other people think about your injury doesn't matter. If the injury caused you catastrophic harm, then you deserve compensation. No matter what type of injury you suffered, you can always contact Gomez Trial Attorneys to speak for free with an experienced legal professional about your situation.
HOW MUCH MONEY CAN I GET FOR MY CATASTROPHIC INJURY?
The amount of money you may receive for a catastrophic injury in Bakersfield depends on a variety of factors. To begin, your potential sources of compensation play a large part in determining how much you could get. Broadly speaking, suing for damages after a catastrophic injury gives a victim access to a broader range of compensation than pursuing only a workers' compensation claim, for example.  In addition, the applicable insurance policy may have a maximum limit available for an injured person to recover. Next, the type and severity of your catastrophic injury, and its impact on your life, matter in determining how much you might receive. The amount of medical care you need today and in the future, the degree to which your injury keeps you out of the workforce, and the overall life difficulty you face, factor heavily into the amount of compensation you are able to obtain. In addition, the value of your catastrophic injury claim can depend on your lawyer's ability to prove your case. The more evidence you have to prove what happened and who bears the blame, and the greater your lawyer's skill in advocating for you, the higher your claim's potential value. Finally, for your claim to have value, someone has to have the ability to pay you the money you deserve. The larger the insurance policies or bank accounts from which you can demand payment, the higher the potential value of your claim.
DO I NEED A LAWYER IF THE AT-FAULT PARTY FOR MY INJURY ALREADY OFFERED ME A SETTLEMENT?
Yes, you do. One of the most important jobs we do for our clients at Gomez Trial Attorneys is determining how much money they should receive for their catastrophic injuries. Our clients often express surprise at the amount of money the law allows them to demand—it's often much more than they expect. That's normal. In fact, it's something insurance companies and defense lawyers count on when they make low settlement offers directly to injured individuals. They hope the individual will take the money before realizing it's not enough to meet the individual's needs. A settlement is a one-shot deal. Once it's signed and money gets paid, there's no going back to get more funds from the at-fault party and its insurance company. We strongly urge anyone who has received a settlement offer directly from an at-fault party, or that party's insurance company, to talk with a lawyer before agreeing to or signing anything. In most cases, a lawyer can secure a far larger offer after analyzing the evidence and negotiating on the injured individual's behalf.
WILL I HAVE TO GO TO COURT?
Probably not, but you should always hire a catastrophic injury lawyer who has the skill and experience to take your case to trial and win if that's what it takes to get you the money you deserve. The reason you probably won't have to go to court is that most Bakersfield catastrophic injury cases settle out-of-court before trial. That's just how the system works. When push-comes-to-shove, most defense lawyers and insurance companies prefer the certainty of a settlement to the unpredictability of a jury. Of course, it's possible that even without a trial, you may have to participate in a court proceeding. You may also have to give sworn testimony in an interview with a defense lawyer called a deposition. However, the chances of your case actually going the distance to a trial and jury verdict is low. Low, however, is not the same as non-existent. Some Bakersfield catastrophic injury cases do end up in front of a judge and jury. What's more, it's often difficult to predict which cases will go to trial. That is why it is all-important for catastrophic injury victims to choose a law firm to represent them that has a proven track record of success both in-and-out of the courtroom. Our firm is called Gomez Trial Attorneys because that's what we are: trial lawyers. We have the confidence, resources, and skills on our feet to fight for top dollar settlements, or to win in the courtroom if necessary.
HOW MUCH WILL A CATASTROPHIC INJURY LAWYER COST TO HIRE?
At Gomez Trial Attorneys, we do not charge our clients a penny unless and until our efforts on their behalf pay off. If our clients don't get paid, we don't get paid, plain and simple.  At the end of the case, our fees are taken out as a percentage of any settlement or verdict at trial. For most clients, working with Gomez Trial Attorneys starts by contacting us for a free consultation. In a consultation, a member of our team meets in-person or virtually with an injured individual or the individual's family member(s). We learn about the case and give our initial impression of the potential options available for seeking compensation. Our team never charges for the time we spend in a consultation, even if the injured individual decides not to hire us. In the catastrophic injury cases we take, we almost always represent our clients on a contingent fee basis. That's what we refer to above when we say that we only get paid if our clients get paid. A contingent fee is one that we only earn if we win for our client. It usually consists of a percentage of the money we secure on our client's behalf. We do not charge our clients fees up-front, and we do not bill our services by the hour. We take cases on a contingent fee basis because we understand that many of our clients face dire financial circumstances after suffering catastrophic injuries. The last thing they can afford is to pay out-of-pocket for a 
personal injury lawyer
. By working on contingency, we make our services available to anyone who needs them.
EXPERIENCED CATASTROPHIC INJURY LAWYERS IN BAKERSFIELD
By definition, a catastrophic injury permanently alters a victim's life. It causes pain, difficulty, and significant expense. Victims and their families should not have to bear those burdens on their own when the injury results from someone's wrongful actions, or when it happens in connection with the victim's work. Gomez Trial Attorneys exists to help victims of preventable and workplace injuries secure maximum compensation to pay for their care, replace their income, and support them through a difficult time in their lives. Our team of seasoned, award-winning trial lawyers has a proven track record of securing top-dollar financial outcomes in even the toughest catastrophic injury cases. If you or a loved one suffered a catastrophic injury in Bakersfield, and you want to learn about your rights to receive compensation, we invite you to 
contact us
 online or to call us at 866-TRIAL LAW (866-874-2552) for a free, confidential, no-obligation consultation with a member of our team. We can answer your questions and help you explore your options.
INJURED IN AN ACCIDENT? GET A REAL TRIAL LAWYER. GET GOMEZ
Our Process...
Easy as 1. 2. 3!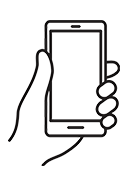 We will determine your case and submit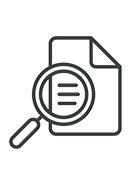 You will get regular update from us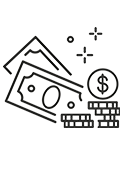 Collect your compensation

"John helped me find doctors, he referred me to his neurologist, his physical therapist, I mean, anything I needed he was right there, every step of the way. I couldn't have asked for a better result from all of this, I would absolutely recommend Gomez Trial Attorneys."

"During the time I was working with Gomez Trial Attorneys, they treated me very, very well. 100% of the time, they believed me, and they were very compassionate. They felt sorry for what happened and they understood the therapy process."

"They held my hand the whole time and kept me in the loop every aspect of my case which was very refreshing to me. They helped me get my settlement offer as fast as possible and I was able to keep my farm"

"The Gomez experience was the best experience it could be for me really, only positive things to say. They really were there every step if the way. Thanks to Gomez Trial Attorneys my dad is able to support my family as a single father"

"He opened the door for me to join his firm to help other brain Injury survivors and I never met another firm who is like this who was so understanding and caring who took the extra step and walked the extra mile with their clients and this is the best"

"I am very satisfied with the outcome with Gomez and I would definitely recommend Gomez to anybody, we tell people all the time, Get Gomez! They are really thorough with everything and they make you feel real comfortable."

"Just helped us through, guided us through, I kept notes all those years, we had questions all the time and they would always keep us informed of what was going on. They just unlayered it, layer by layer, I've never seen anything like them. Thank God for them."
Get your
free consultation
24/7 Support & Free Consultation