San Diego Car Accidents Lawyer
San Diego Car Accident
Lawyer
SAN DIEGO'S TOP TRIAL AND ACCIDENT LAWYERS
If you've been involved in a car accident in San Diego, Calif., we know you're going through a difficult time. You're dealing with physical healing, property damage repair, and might even have to figure out how to get to work, and other obligations, without a car. Also, you likely have to deal with insurance companies, other drivers, medical providers, and auto-body repair companies.
On top of that, you have to figure out whether you can get compensated for your personal and property damage. You might find yourself unsure about who needs to be held responsible, what amount is fair, and how you even start the process. It's a lot … and Gomez Trial Attorneys are here to make the whole process easier by advocating for those injured in car accidents to ensure that you receive all of the compensation you deserve, and we're the best at it.
While we can't guarantee specific outcomes, some of our past car accident case results include:
a $3,125,000 settlement in an auto accident with back injuries.
a $13,500,000 jury verdict in an auto accident with brain injury.
a $4,500,000 in an auto-pedestrian accident with brain injury.
a $1,700,000 in an auto accident with an ankle injury.
Money matters when it comes to damages for injuries you've suffered, but so does the process, and when you work with Gomez Trial Attorneys, you work with an elite team of attorneys that includes multiple lawyers that have received state-wide recognition. Also, creating a caring and communicative relationship with each client is our top priority — our San Diego auto accident lawyers take pride in getting to know our clients, caring about their situation, and fighting for their rights to compensation.
SAN DIEGO VEHICLE ACCIDENT STATISTICS
With an estimated population of about 1.5 million people, San Diego is the second-largest city in California and the eighth-largest city in America. There are millions of vehicles on the road. Traffic problems and accidents are the unfortunate but natural consequence of so many residents with so many vehicles.
The following accident statistics from the California Office of Traffic Safety give an overview of the volume and key causes of vehicle accidents in San Diego:
Overall accidents resulting in death or injury: 20,270
Alcohol-involved accidents: 2,446
Motorcycle accidents: 1,731
Pedestrian accidents: 1,286
Bicycle accidents: 837
Nearly 24% of accidents in a recent year involved a speeding driver, while around 12% involved alcohol. The total above includes vehicle accidents, pedestrian accidents, and any accidents involving bicycle riders.
HAZARDS SAN DIEGO DRIVERS FACE
Risky driving behaviors, like intoxication and excessive speed, are a major contributor to serious car accidents in San Diego and across the country. Local drivers also face some location-specific hazards that increase the risk of car accidents. Here's a closer look at what some of these risks are.
TOURIST TRAFFIC
There are a lot of tourists driving along San Diego's roadways year-round. Tourists are typically unfamiliar with the area's infrastructure and often fail to identify hazards or predict risks, from curves on the road in areas frequented by cyclists and pedestrians. This means tourists can significantly increase the risk of auto accidents on any number of our roadways.
BUSY AREAS
San Diego roadways include many difficult spots — including certain freeway entrances and exits, and intersections where traffic tends to jam up. Also, drivers tend to behave more aggressively as they try to navigate traffic and reach their destinations. As a result, accident risks may increase substantially in heavier traffic. While San Diego drivers do not tend to drive as aggressively as drivers in other big cities, the traffic can prove daunting, especially for visitors to the area.
TERRAIN
San Diego has hills and valleys that can make drivers change speed as they navigate the roads. Not only that, but the mountainous or hilly terrain include many curving roads, which include blind spots that can prove difficult or impossible to see around. Drivers can struggle to navigate those areas, especially in poor weather conditions. Also, some drivers forget to slow down on curves and allow space for other drivers. This can easily result in serious accidents.
WEATHER
You might be surprised to see weather on this list of hazards since San Diego is renowned for being consistently sunny and dry. But it does rain in San Diego, and the rain creates unique dangers. Many area drivers are not used to navigating slick, wet roads. Additionally, the streets may grow slicker during rain than they do in other parts of the country since the rainwater collects oil on the road, which then rises to the top of the water.
DANGEROUS LOCATIONS FOR SAN DIEGO DRIVERS
A car accident can happen anywhere, but some locations in San Diego present a heightened danger to drivers, pedestrians, and bicyclists. Being aware of the most hazardous driving locations in San Diego can help locals and visitors avoid accidents.
The following are some of the most dangerous locations for San Diego drivers. Exercise heightened caution when traveling in these areas:
University Avenue's intersections, especially as a pedestrian. These intersections see a great deal of commercial traffic because of their location on a booming avenue. In these areas, many people constantly have their eyes on their phones instead of on the road, which leads to a substantial increase in accident risk.
El Cajon Boulevard and 36th Street. The poor design of this intersection can make it very difficult to navigate safely, especially at night, when dim lighting poses an increased danger to San Diego residents and visitors alike.
Market Street and 6th Avenue. At this dangerous intersection, inadequate traffic signals make it difficult for San Diego drivers to clearly see who has the right of way. It also lacks bold, bright striping for crosswalks, which can make it difficult for pedestrians to cross safely.
4th Avenue and C Street. This is a place where increased traffic and high rates of speed have led to significantly greater accident risk over the last few years.
Interstate 5. This interstate has a reputation for being one of the most dangerous highways for San Diego drivers.
I-163 South. Drivers may struggle with long backups and heavy traffic on I-163 South, all of which can significantly increase the risk of an accident along this popular road, which may fill with traffic through the early hours of the day and during rush hour.
If you have suffered serious injuries in an auto accident or an auto-pedestrian accident at any of these intersections, or in any other area of the city, please contact the experienced attorneys at Gomez Trial Attorneys to pursue the compensation you deserve.
UNINSURED MOTORISTS IN CALIFORNIA
According to the Insurance Information Institute, an estimated 15% of motorists in California do not carry auto insurance. Further, other drivers carry only minimum coverage that may be insufficient to compensate you fully for your injuries. If one of these drivers injures you in a car accident, then you may have trouble obtaining full compensation for your injuries.
This potential unfortunate circumstance is why you should purchase uninsured motorist coverage as part of your insurance policy. If you suffer injuries in an auto accident and the at-fault driver has inadequate insurance coverage, you can pursue a personal injury claim against your own insurance company and get more compensation for your injuries.
POST-ACCIDENT FREQUENTLY ASKED QUESTIONS
SHOULD YOU CALL THE POLICE FOLLOWING AN ACCIDENT?
Yes, the California Vehicle Code requires that you report all accidents with injuries or fatalities. Contact the local police department if you're in an accident in San Diego. If your accident occurs on the highway, you must report it to the California Highway Patrol.
If an SDPD or CHP officer does not come to the scene to take your report, you must still:
Report any injuries or fatalities that occurred as a result of the crash
Provide identification of you and your passengers (if a police officer does arrive at the accident scene, you and your passengers will be asked for it)
Provide the vehicle owner's information
File a counter-report as soon as possible by visiting a local police department or a highway patrol location, especially if the crash resulted in an injury or fatality (the vehicle's owner must make a report for you if you cannot do so)
The California Highway Patrol has the authority to follow up with witnesses, drivers, and passengers to request additional information.
WHAT SHOULD YOU DO IMMEDIATELY FOLLOWING AN AUTO ACCIDENT?
If you have suffered injuries in a car accident, move into a safe position, preferably to the side of the road. As you wait for the police to arrive, you should avoid discussing the specifics of the accident with the other party. Doing so could harm your position later as you attempt to recover damages. However, if you feel it's appropriate, you can exchange contact and insurance information with the other motorist.
When the police arrive, provide your identification, insurance information, and registration to the officer. Give them a factual description of how you saw the accident unfold. The police officer may record the names of witnesses, but once again, you should not assume that this is occurring. Take names down yourself as you may need them later. Finally, get the name of the police officer who has reported to the scene.
The first place you should go after your automobile accident is to the nearest medical facility to obtain a full evaluation. Even if you don't feel seriously injured, you should always take this step because many serious injuries do not immediately present themselves. You will also need a record of your injuries later in the recovery process.
Finally, contact an experienced auto accident attorney at Gomez Trial Attorneys to assist you with opening a personal injury claim with your insurance company. Remember, you should not speak to any insurance adjuster or sign any settlement offers from insurance companies, particularly those that represent the other driver. Instead, contact an experienced auto accident attorney at Gomez Trial Attorneys who understands how to deal with insurance companies. Doing so will help you avoid making mistakes and focus on your medical treatment for a traumatic experience.
WHAT IS THE IMPACT OF COMPARATIVE FAULT IN CALIFORNIA?
Many auto accidents are not clear-cut in terms of who is at fault and who is not. With some crashes, both parties are partially at fault. Even if you were partially at fault, you still have legal rights, including being possibly entitle to compensation for your injuries, and you need to protect them. You should hire a car accident lawyer to help you determine who caused the auto accident. Gomez Trial Attorneys are experienced in getting clients favorable results in these situations.
HOW DOES UNINSURED MOTORIST BODILY INJURY COVERAGE WORK IN SAN DIEGO?
Uninsured motorist (UM) coverage pays your injury claim when the driver who caused your injury doesn't have liability insurance. Underinsured motorist (UIM) coverage pays when the other driver has liability coverage, but their coverage is less than the amount necessary to compensate you for your harm.
Auto policies generally include a broad uninsured driver definition:
A driver who has no bodily injury liability insurance
A driver with a lower limit than required by the financial responsibility law
A person whose insurer denies coverage or is confirmed insolvent
A hit-and-run driver who leaves the scene unidentified
UM and UIM coverages are not mandatory in California, but an insurance company must offer them to you. If you do not want UM or UIM coverage, you must sign a waiver.
SAN DIEGO CAR ACCIDENT LAWSUIT FAQS
IS IT WORTH GETTING A LAWYER FOR A CAR ACCIDENT?
If you have been involved in a car accident, yes, it is generally worth hiring a lawyer. Some of the many benefits of using a San Diego car accident attorney include:
No fees unless and until you get paid. Gomez Trial Attorneys does not charge any legal fees unless and until we recover money on your behalf.
Avoid missteps. Even a "simple" car accident case has a lot of complexities and it's easy to make a costly misstep if you don't have legal training. For example, if you don't know how to calculate the value of your case, you could accept a settlement that is too low. Or, if you don't know about statutes of limitations, you might miss a deadline that could cost you the entire case.
Gomez Trial Attorneys negotiate for a living. They are experienced at advocating on your behalf and putting pressure on insurance companies and defendants to ensure they pay you all of the compensation you deserve.
If you decide to use Gomez Trial Attorneys to represent you in your car accident case, you will benefit from the firm's reputation. We are considered by many of our peers and insurance defense lawyers to be the premier personal injury law firm in San Diego. Insurance companies and other attorneys know that Gomez Trial Attorneys has many highly skilled and recognized attorneys that are willing to take cases to trial, and those insurance companies take this into account when making offers. Our reputation helps you get higher settlement offers for you.
Focus on your life. Lawsuits are time-consuming — there are documents to be written and filed, hundreds to thousands of pages of documents to review, people to talk to, and often unexpected turns along the way. Using Gomez Trial Attorneys allows us to focus on your case while you continue to live your life.
If you are on the fence, you can speak with an attorney first to understand your case better and then make a decision on whether you want to use a lawyer. Contact the experienced and recognized Gomez Trial Attorneys at (619) 237-3490 or click here to schedule your free consultation with a San Diego car accident lawyer.
IS IT WORTH GETTING A LAWYER FOR A MINOR CAR ACCIDENT?
Since most offer free consultations, it is worth at least talking to a San Diego car accident lawyer after a minor car accident. The costs of even minor car accidents including minor medical treatment and vehicle repair can quickly add up. If someone else was at fault, a lawyer can help you determine whether the other driver may be responsible for covering your costs.
WHEN SHOULD YOU GET A LAWYER FOR A CAR ACCIDENT?
You should get a lawyer for a car accident as soon as possible after the accident. Insurance companies are notorious for trying to begin developing their case and pressuring you to take their settlement offer (often less than what you should be entitled to) very quickly after an accident. They often hope that you won't have an attorney and will say the wrong thing or take a low-ball offer before you get one.
CAN I GET A SETTLEMENT FOR A CAR ACCIDENT WITHOUT A LAWYER?
Yes, you can get a settlement for a car accident without a lawyer. The risk of this is that unless you know how to calculate the value and strength of your case, you might accept a settlement offer that is lower than what you deserve. For this reason, we recommend at least talking to a car accident attorney in San Diego.
WHAT IS THE AVERAGE SETTLEMENT FOR A CAR ACCIDENT IN SAN DIEGO?
It is unclear from available data what the average settlement for a car accident in San Diego is. Based on national estimates, $20,000 to $30,000 is the average amount that a settlement for car a accident with injuries. But don't rely on averages! Settlements in car accident cases vary greatly from a few thousand dollars to millions.
Where your case falls in this spectrum depends on the unique facts of what happened in your car accident, and the property and personal damages you have suffered as a result. To learn more about the potential settlement value of your case, schedule your free car accident case evaluation with Gomez Trial Attorneys.
HOW MUCH CAN SOMEONE SUE FOR A CAR ACCIDENT IN SAN DIEGO?
There is technically no limit to how much you can sue someone for in connection to a car accident in San Diego. However, the amount you sue for and what you ultimately get as a settlement or jury award is not always the same. You have to prove that the other party is responsible and the basis for the amount of damages you are claiming.
Although each case is unique and without knowing more we cannot estimate the value of your case, Gomez Trial Attorneys regularly obtains significant settlements and verdict amounts in car accident cases.
HOW DO I FILE A CAR ACCIDENT LAWSUIT IN SAN DIEGO?
You begin a car accident lawsuit by filing a document called a "Complaint" with the court. This document and your notice of a lawsuit are then served to all of the other parties involved, including the insurance company and the other driver(s). You need to file within the applicable statute of limitations, which is the time limit for filing a suit from the date of the accident.
Additionally, if your San Diego vehicle accident involved a government vehicle, you will need to file a government claim with the appropriate California, or federal, governmental arm before you can file suit. If you have a lawyer, they will handle all of this for you.
HOW TO FIND THE RIGHT CAR ACCIDENT LAWYER IN SAN DIEGO
When looking for a car accident lawyer in San Diego, search results might get you started, but do not pick a personal injury attorney based on advertising alone! Some firms focus on doing "volume-work," where the goal is to get as many clients in as possible and settle their cases as quickly as possible. Chances are that you want a law firm that will give you more personal attention and empathy while fighting hard on your behalf when dealing with insurance companies and opposing parties.
To ensure that you get the type of accident attorney you want, be sure to research the firm further. Look at client reviews to see what their experience working with the firm was (feel free to review our Google verified reviews here). Meet with an attorney at the law firm before you hire them and ask questions such as who will work on the case, their experience, case results, and how quickly they will get back to you when you have questions during the car accident case process.
LET GOMEZ TRIAL ATTORNEYS HELP WITH YOUR SAN DIEGO CAR ACCIDENT CLAIM
We've discussed the most common questions people ask us after being involved in a car accident, but you probably have more questions related to your potential case and working with a San Diego car accident attorney.
Contact us at 833-GET-GOMEZ or here to set up your free car accident case consultation. At Gomez Trial Attorneys, we've helped our clients collectively recover hundreds of millions of dollars and are here to make sure you too get the full compensation which you deserve.
INJURED IN AN ACCIDENT?
We also serve all of San Diego County: Del Mar, Chula Vista, Coronado, El Cajon, Escondido, Imperial Beach, Lemon Grove, National City, Oceanside, Poway, Oceanside, San Marcos, Solana Beach, and Vista.
"They held my hand the whole time and kept me in the loop on every aspect of my case which was very refreshing to me. They helped me get my settlement offer as fast as possible and I was able to keep my farm."
Our Process...
Easy as 1. 2. 3!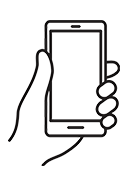 We will determine your case and submit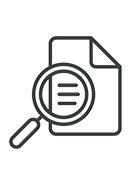 You will get regular update from us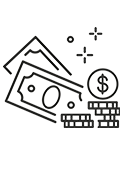 Collect your compensation

"John helped me find doctors, he referred me to his neurologist, his physical therapist, I mean, anything I needed he was right there, every step of the way. I couldn't have asked for a better result from all of this, I would absolutely recommend Gomez Trial Attorneys."

"During the time I was working with Gomez Trial Attorneys, they treated me very, very well. 100% of the time, they believed me, and they were very compassionate. They felt sorry for what happened and they understood the therapy process."

"They held my hand the whole time and kept me in the loop every aspect of my case which was very refreshing to me. They helped me get my settlement offer as fast as possible and I was able to keep my farm"

"The Gomez experience was the best experience it could be for me really, only positive things to say. They really were there every step if the way. Thanks to Gomez Trial Attorneys my dad is able to support my family as a single father"

"He opened the door for me to join his firm to help other brain Injury survivors and I never met another firm who is like this who was so understanding and caring who took the extra step and walked the extra mile with their clients and this is the best"

"I am very satisfied with the outcome with Gomez and I would definitely recommend Gomez to anybody, we tell people all the time, Get Gomez! They are really thorough with everything and they make you feel real comfortable."

"Just helped us through, guided us through, I kept notes all those years, we had questions all the time and they would always keep us informed of what was going on. They just unlayered it, layer by layer, I've never seen anything like them. Thank God for them."
Get your
free consultation
24/7 Support & Free Consultation