"John helped me find doctors, he referred me to his neurologist, his physical therapist, I mean, anything I needed he was right there, every step of the way. I couldn't have asked for a better result from all of this, I would absolutely recommend Gomez Trial Attorneys."

"During the time I was working with Gomez Trial Attorneys, they treated me very, very well. 100% of the time, they believed me, and they were very compassionate. They felt sorry for what happened and they understood the therapy process."

"They held my hand the whole time and kept me in the loop every aspect of my case which was very refreshing to me. They helped me get my settlement offer as fast as possible and I was able to keep my farm"

"The Gomez experience was the best experience it could be for me really, only positive things to say. They really were there every step if the way. Thanks to Gomez Trial Attorneys my dad is able to support my family as a single father"

"He opened the door for me to join his firm to help other brain Injury survivors and I never met another firm who is like this who was so understanding and caring who took the extra step and walked the extra mile with their clients and this is the best"

"I am very satisfied with the outcome with Gomez and I would definitely recommend Gomez to anybody, we tell people all the time, Get Gomez! They are really thorough with everything and they make you feel real comfortable."

"Just helped us through, guided us through, I kept notes all those years, we had questions all the time and they would always keep us informed of what was going on. They just unlayered it, layer by layer, I've never seen anything like them. Thank God for them."
$1 Billion

Won Over 15 years.
$13.5M

Brain Injury

Jury Verdict

$16.2M

Slip & Fall

Settlement

$105M

Medical Fraud

Jury Verdict

$106M

Wrongful Death

Jury Verdict

$780K

Slip & Fall Injury

Jury Verdict

$800K

Neck Injury

Jury Verdict

$1M

Rideshare Accident

Settlement

$950K

Vehicle Accident

Settlement

$1M

Wrongful Death

Settlement

$1 M

Slip & Fall

Settlement

$1M

Daycare Negligence

Settlement

$1M

Personal Injury

Settlement

$1.0M

Auto Accident

Settlement

$1.0M

Rideshare Accident

Settlement

$1.25M

Slip & Fall Injury

Settlement

$1.25M

DUI Wrongful Death

Settlement

$1.25M

School Sexual Abuse

Jury Verdict

$1.267M

Real Estate Fraud

Jury Verdict

$1.338M

Personal Injury

Jury Verdict

$1.35M

Auto Accident

Settlement

$1.4M

Auto Accident

Jury Verdict

$1.4M

Toxic Exposure

Settlement

$1.475M

Product Liability

Settlement

$1.5M

Sexual Assault

Settlement

$1.5M

Spinal Injury

Settlement

$1.6M

Emotional Distress

Jury Verdict

$1.7M

Auto Accident

Jury Verdict

$1.875M

Medical Malpractice

Settlement

$1.9M

Insurance Bad Faith

Jury Verdict

$2.0M

Product Liability

Settlement

$2.0M

Slip & Fall Accident

Settlement

$2.0M

Slip& Fall/ Leg Injury

Jury Verdict

$2.1M

Legal Malpractice

Settlement

$2.1M

Neck Injury

Jury Verdict

$2.1M

Slip & Fall Accident

Settlement

$4.65M

Wrongful Death

Jury Verdict

$5M

Wrongful Death

Following Trial (Zero Offer)

$5M

Product Liability

Settlement

$5.2M

Auto Accident

Settlement

$7M

Wrongful Death

Jury Verdict

$7.5M

Slip & Fall Accident

Jury Verdict

$10M

Wrongful Death

Settlement

$30M

Product Liability

Settlement

$20M

Class Action

Settlement

$2.1M

Wrongful Death

Gross Jury Verdict

$1.5M

Sexual Assault

Settlement

$105.4M

Fraud and Negligence

Jury Verdict

$2.8 M

Car Accident

Settlement

$1 M

Personal Injury

Settlement

$750 K

Wrongful Death

Jury Verdict

$7.5 M

Car Accident

Settlement

$3.2 M

Brain Injury

Settlement
Our Team is the Best in the Business
As law students, we excelled at some of our nation's top law schools and distinguished ourselves both academically and in trial practice. We worked for judges, learning invaluable lessons that help our clients in every case.
Some of us were prosecutors, serving our communities while honing our trial skills in the criminal courts. Some of us come from the best and biggest corporate law firms in the country.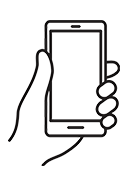 We review your case and submit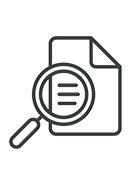 You receive regular updates on the progress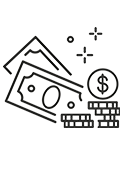 Collect your compensation
Get your
free consultation
San Diego Personal Injury Attorneys
San Diego's Top Trial and Accident Lawyers
We are San Diego's top trial and serious personal injury law firm. We handle San Diego's very biggest cases. If a case is in the news, we are almost always the lawyers involved. We handled the Kristen Rossum "American Beauty Murder" case, the Pizza Hut delivery driver case, and now, the runaway Lexus case that resulted in the tragic deaths of CHP Officer Mark Saylor and his family.
Our award-winning San Diego lawyers are the very best in the business. President and Founder John Gomez attended Yale Law School, the nation's top-ranked law school. He then tried cases on behalf of the United States as a federal prosecutor. He now exclusively represents people, families and small businesses that have been involved in accidents or suffered harm.
Our California attorneys include the three-time "Trial Lawyer of the Year" award recipients. That award is the very highest award a trial attorney can receive. Our attorneys have also been honored with 19 separate "Outstanding Trial Lawyer" awards. When you hire us, you are hiring California's most successful trial firm.
Over the past fifteen years, our San Diego personal injury attorneys have collected over $1 Billion in verdicts and settlements with more than 135 awards of more than one million dollars each. We have the experience, resources, and track record to take on the very biggest cases and get the very best results. We have obtained jury verdicts in excess of one million, ten million, and one hundred million dollars.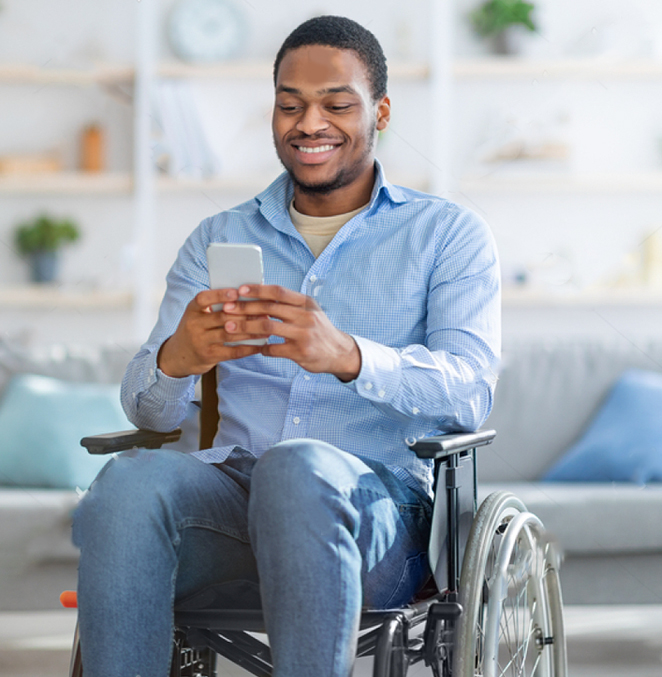 We understand what you are going through and are ready to help, especially when you are looking for lawyers near me. We will stand beside you and fight to get you the full justice you deserve. Insurance companies and defendants know we will take your case all the way to trial. They pay our clients more when cases do settle instead of going to trial.
We hold wrongdoers responsible for their conduct through the civil justice system. We make the world a safer place through litigation. We contribute time and money to our community to make it a better place for all of us.
Injured in an accident? Get a real trial lawyer. Get Gomez.
BIGGEST AND BEST SAN DIEGO INJURY LAWYERS.
MOST FIVE STAR REVIEWS. $1,000,000,000 WON OVER 20 YEARS.
Every day, San Diego residents and visitors show up in local emergency rooms suffering from injuries that were not their fault. A vast array of tragic accidents and incidents trigger their hospital visits: motor vehicle collisions, accidental falls, workplace mishaps, dog bites, drownings, shootings, and sexual assaults, just to name a few.
Hopefully, doctors can work their miracles on these patients and save lives. But that is only the beginning of an often long and painful journey for personal injury victims. Hospital stays, follow-up appointments, and medications generate mountains of bills, many of them not covered by insurance. Injuries cause people to miss days at work and lose thousands of dollars of income. All-the-while, victims must contend with the physical and emotional pain they never saw coming.
ABOUT GOMEZ TRIAL ATTORNEYS, ACCIDENT & INJURY LAWYERSGomez Trial Attorneys, Accident & Injury Lawyers is an award-winning law firm that represents California residents and visitors who have suffered catastrophic injuries and tragic deaths of loved ones. Gomez Trial Attorneys, Accident & Injury Lawyers has offices in San Diego, Solana Beach, Bakersfield, Riverside, Palm Springs, and St. Petersburg.
The sole focus of our practice is on holding people and companies accountable for harming others. Our team has recovered millions of dollars in compensation for our injured clients. Our results in just the past year include a $106 million jury verdict in a wrongful death case and a $16.2 million settlement in a slip and fall case. Of course, there is no guarantee that any personal injury case we handle will result in a large recovery. But that is our goal for every client, and we work relentlessly to achieve the best possible outcome in every matter we take.
WHAT IS PERSONAL INJURY LAW?
Personal injury law is an area of civil law. When you suffer a physical or emotional injury due to the carelessness or recklessness of another, you may be eligible to file a claim. Compensation for injury-related damages may be recovered through a personal injury lawsuit. While some personal injury lawsuits deal with intentional acts, most concern acts of negligence. The elements of negligence must be proven for the injured party (the plaintiff) to have a successful outcome.
NEGLIGENCE IS ESTABLISHED BY SHOWING THE FOLLOWING:
The at-fault party (defendant) owed a duty of care to the plaintiff. The duty of care owed is dependent on the type of case. For example, the duty of care that was owed in an auto accident case would typically be driving as a reasonable person would drive. If the defendant drives his or her car in a safe and lawful manner, they typically have met the duty of care. The duty of care in a medical malpractice case is the prevailing standard of care in the industry. Healthcare providers must provide the same care that a reasonably prudent provider would have in similar circumstances.
There was a breach of this duty of care. Examples would include a driver who chose to exceed the speed limit, or a doctor who failed to provide adequate follow up care after surgery.
The breach in the duty of care led to the plaintiff's injuries. In addition, the plaintiff must show they suffered harm as a result of the defendant's negligence. This harm can be economic, such as medical expenses or lost wages, or non-economic such as negative impacts to the plaintiff's quality of life.
IN CALIFORNIA, SOME OF THE DAMAGES YOU MAY CLAIM IN A PERSONAL INJURY LAWSUIT INCLUDE:
The cost of medical treatment for your injuries. Medical treatment includes things such as ambulance transport to the emergency department, emergency services, diagnostic tests, surgery, and hospitalization. Additional expenses including physical therapy and rehabilitation may be recovered. Costs of prosthetic devices and assistive equipment such as a wheelchair or crutches are compensable. Home modifications that are necessary to accommodate your injuries such as stair lifts, widened doors, and wheelchair ramps may also be recovered.
Lost wages due to being too injured to work or having to miss work to attend injury-related appointments may be recovered. In addition, you may be compensated for the loss of future capacity to earn money if your ability to earn a living is impacted due to the accident and your injuries.
The cost of property damage related to the accident may also be recoverable. For example, in car crash cases, you might seek compensation to repair or replace your vehicle.
Emotional distress due to the accident you experienced and the injuries you incurred.
Loss of enjoyment of life if you are no longer able to experience your favorite hobbies or activities due to your injuries.
Loss of consortium includes damages sought by a spouse due to the loss of companionship or intimacy incurred because of their spouse's injuries.
In cases where the defendant's behavior that led to the accident was particularly reprehensible or reckless, punitive damages may be available. Punitive damages are designed to punish the defendant and deter similar behavior in the future.
THE TYPES OF PERSONAL INJURY MATTERS WE HANDLE IN SAN DIEGO
Gomez Trial Attorneys, Accident & Injury Lawyers is a full-service personal injury law firm. If you have sustained injuries that were not your fault, no matter the cause, there's a strong chance our team can help you recover the compensation you deserve. Our practice areas span a wide range of accidents and scenarios that can leave innocent victims struggling with catastrophic injuries and losses. Here are just a few of the types of matters we handle.
EXPERIENCED SAN DIEGO CAR ACCIDENT LAWYERS
The California Office of Traffic Safety reported that 9,476 people were injured or killed in car accidents in one year in San Diego. More than 2,000 of those accidents were speed-related. Some other common causes of car accidents in San Diego and beyond include:
Distractions: Driver distractions involve anything that draws the driver's eyes from the road, hands from the wheel, or attention from driving. Common driver distractions resulting in car accidents include texting and other cell phone use. In addition, eating and drinking, adjusting the vehicle controls, or visiting with other occupants in the car commonly causes accidents. External distractions such as billboards or people in other cars may also result in an accident.
Alcohol impairment: There were more than 1,900 arrests for DUI following car accidents in San Diego in one recent year. Alcohol impairment begins with the first drink and the hazards that alcohol creates increase with each subsequent drink. Drugs—including illicit, over-the-counter, and prescribed medications—can also cause impairment. Impairment creates deficits in the skills that are needed for driving. Impaired drivers may lack the ability to control speed, maintain one's own lane of travel, multi-task, and make reasonable decisions.
Aggressive driving and road rage: Aggressive driving and road rage, though different, often present with the same behaviors. Behaviors may include deliberately following too closely, weaving in and out of traffic, and running red lights. Road rage may also produce behaviors such as honking or gesturing at other drivers. Drivers often attempt to prevent another driver from changing lanes, or even bump another vehicle in an attempt to force it off the road.
Red light running: The violation of a traffic control device such as a red light or a stop sign is the most frequent cause of broadside accidents. Broadside accidents are a dangerous type of accident where the front of one vehicle collides with the side of another. The Insurance Institute for Highway Safety reported that 890 people across the country died after a driver ran a red light in a recent year. Another 132,000 people were injured in crashes that resulted from a red light runner.
A savvy car accident attorney can assess your case and tell you whether or not you may be able to recover money to pay for things like lost wages or medical care.
MOTORCYCLE ACCIDENT ATTORNEYS
In one recent year, 714 people were injured or killed in motorcycle accidents in San Diego. Due to the lack of protective features, motorcyclists face a higher risk of severe injuries from motor vehicle accidents. This risk is further increased due to motorcycles being less visible to other motorists than a car. All motorcyclists in California and their passengers are required to wear a DOT-approved motorcycle helmet when riding.
SOME OF THE COMMON INJURIES SUFFERED BY MOTORCYCLE RIDERS INCLUDE:
Head injuries caused by ejection from the motorcycle or by hitting one's head against the ground or an object.
Road rash, which refers to deep skin abrasions that result from scraping one's skin against the ground during an accident.
Broken bones.
Damage to internal organs.
TRUCK ACCIDENTS
In spite of federal regulations designed to alleviate some of the risks involved in having large trucks on the roadway, accidents are not uncommon. Thousands of people are injured or killed each year after experiencing an accident with a tractor-trailer in San Diego. Commercial trucks have inherent design features that make them particularly prone to causing serious accidents. The sheer size of the vehicle, which may be up to 20 to 30 times larger than the average car, makes trucks particularly dangerous.
Other inherent dangers of commercial trucks include:
An increased distance required to come to a safe stop.
Wide turns.
Significant blind spots hindering truck driver's ability to see motorists traveling in front, behind, or in adjacent lanes on either side.
High center of gravity, which makes the vehicle prone to rolling over.
High ground clearance, which creates the danger of another vehicle riding underneath it during an accident.
BRAIN INJURIES
A brain injury can happen in countless ways. Our clients have principally sustained brain trauma in motor vehicle accidents and slip-and-fall situations, but those are just two common causes. It's just as possible to suffer a brain injury while playing contact sports, from exposure to explosions as a soldier downrange or in training, or drowning. Even preventable non-violent events, like infections or stroke, can cause lasting damage to brain tissue.
No matter how our clients have sustained their brain injuries, the team at Gomez Trial Attorneys, Accident & Injury Lawyers has vast experience helping them recover damages from the at-fault parties. Having represented numerous clients struggling with the effects of brain injuries, we know the questions to ask and the facts to investigate to determine what full recovery looks like for a client, and how to recoup the costs of that recovery.
PREMISES LIABILITY (ALSO KNOWN AS SLIP AND FALL)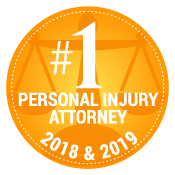 Like motor vehicle accidents, accidental falls account for a large proportion of unintentional fatal and non-fatal injuries in the U.S. Throughout California, falls happen everywhere: in retail stores and restaurants, in public parks and on sidewalks, and around private homes. Property owners—especially those operating businesses open to the public, and private homeowners with backyard pools—have obligations to keep their premises safe for visitors, invited guests, and even children coming onto the property.
Though we refer to cases where people get hurt on someone else's property as slip and fall matters, we represent clients who have sustained virtually any kind of injury from falling, losing their balance, having an object fall on them, or drowning, just to name a few. No matter what kind of premises liability accident you sustained, you deserve compensation if it happened because of an unsafe or preventable property condition.
CONSTRUCTION ACCIDENTS
San Diego is growing. With growth comes construction. And with construction comes accidents on construction sites that devastate the lives of workers and their families. The construction accident lawyers at Gomez Trial Attorneys, Accident & Injury Lawyers is committed to helping victims of these accidents. Construction is a dangerous business, and unfortunately, many employers cut corners on safety at job sites. Contractors tend to build their crews out of temporary workers who have very little power to insist on proper safety measures, and to hold their employers accountable when tragedy strikes.
We can help. Gomez Trial Attorneys, Accident & Injury Lawyers is not afraid to stand up to big construction companies. We fight for workers and their families, no matter their immigration status or financial resources. There is no excuse for property developers and construction contractors failing to protect their workers from harm.
DOG BITES
San Diego County Animal Services investigates more than 6,000 dog bites and attacks every year. Some of those incidents involve serious, even life-changing injuries to the dog's victim. Young children are especially vulnerable to attacks by dogs because they often do not know the signs of an agitated dog and they are short enough for dogs to bite their faces and necks. Children can suffer devastating physical and emotional trauma from being bitten by a dog. It is not uncommon for severe dog bites to leave lasting scars.
At Gomez Trial Attorneys, Accident & Injury Lawyers, we help victims of dog bite attacks—particularly assaults by dogs designated as "dangerous"—recover the compensation you deserve for their terrifying injuries.
DEFECTIVE MEDICATION AND MEDICAL DEVICES
San Diego residents go to the doctor to get and stay healthy. But what if the medicine your doctor gives you, or the artificial joint a surgeon implants in you, is defective? Who pays for the pain and long-term health complications of faulty medicine and medical devices?
We stand up to big drug companies and medical device manufacturers to make sure they pay what they owe when their products harm our clients, and to force them to do better so that no one else gets hurt.
SEXUAL ABUSE AND ASSAULT
Eighty-six percent of women and 53 percent of men in California report encountering some form of sexual harassment or assault. Often, schools, churches, nursing homes, and other facilities fail to protect children, elderly, and other vulnerable individuals from sexual abuse.
Following reports of abuse, leadership frequently attempts to cover up such activities. Individuals who cover up abuse may be liable for the physical and emotional injuries suffered by the victim due to the abuse. Sex crimes involve any touching of a sexual nature that is unwanted. These crimes may also involve coercing an individual into having sex or sexually harassing individuals.
Perpetrators of sexual abuse and assault in California face criminal penalties for their crimes. They also may face civil liability for the physical and emotional damages suffered by victims of sex crimes.
NURSING HOME ABUSE
San Diego's population of elderly and infirm nursing home residents deserve extra attention and care. Unfortunately, some of the nursing and assisted living facilities where they live subject them to abusive practices and conditions. That is utterly unacceptable. At Gomez Trial Attorneys, Accident & Injury Lawyers, we understand the difficulty of placing a loved one in the care of a home, and the feeling of betrayal and trauma that accompanies finding out the facility has harmed a loved one. We encourage anyone suspicious nursing home abuse or even about the quality of care they or a loved one is receiving in a San Diego nursing facility to contact us right away.
WHAT DOES A PERSONAL INJURY LAWYER DO?
A personal injury lawyer provides legal guidance and representation to accident victims. They will help victims identify liable parties to include in your claim. Some of the services provided by a personal injury attorney are:
Answering legal questions for the client to enable informed choices based on the options available to them.
No one deserves that kind of struggle. But when it happens, what they do deserve is the best legal representation available to help them recover compensation from anyone who did them harm.
Gomez Trial Attorneys, Accident & Injury Lawyers is a San Diego-based and California statewide personal injury law firm that have proven results for people who have sustained injuries because of someone else's careless, negligent, reckless, or intentional conduct. To learn about how we can help you after a personal injury disrupts your life, read on below, and contact us.
Establishing a value to the case that is dependent on the injuries incurred by the plaintiff. The value of the case includes expenses that these injuries created. The psychological costs that living with the injuries have placed on the plaintiff is also included in the claim's valuation.
Careful examination of the facts of the case to identify all potentially liable parties and sources of insurance.
Gathering evidence to prove liability and the severity of injuries, deposing witnesses, and working with experts. Experts may be skilled in accident reconstruction or specialized medical professionals.
Preparing a demand letter and negotiating with insurance companies to obtain a fair settlement on their client's behalf.
In absence of a settlement, the timely filing of a personal injury lawsuit and attendance at all pre-trial conferences, depositions, hearings, and settlement conferences or mediations.
Expert legal representation in the courtroom.
The collection of settlements and awards on behalf of their clients.
Personal injury attorneys often provide a free consultation for potential clients. A consultation allows the potential client to obtain answers to his or her legal questions. The client also provides details of the case, so the attorney to determine whether they are best suited to take the case. If you're searching for a personal injury attorney, some questions you may want to ask during your initial consultation include:
How long have you been practicing personal injury law?
How much experience do you have with cases like mine?
What do you think are the strengths and weaknesses of my case?
How many cases have you settled, and how many cases have you litigated?
SAN DIEGO PERSONAL INJURY FAQ
A sudden, unexpected injury—caused by someone else's bad decision or dangerous behavior—has turned your life upside down. You have questions about your legal rights to receive compensation for your injury. We have answers.
Here are some of the most Frequently Asked Questions we get from clients, and potential clients. To learn more about any of these topics, contact an experienced San Diego personal injury attorney today.
WHO CAN I SUE FOR MY INJURY?
We get this one a lot. The answer (and you will hear this repeatedly from us and any other good lawyer) is: It depends. As a general matter, anyone who gets hurt or tragically dies in Southern California because of someone else's reckless, careless, or intentionally harmful actions, has legal rights to seek compensation from the individual or company who did wrong. The identity of that person or entity, however, varies widely from injury to injury.
Take a typical car accident, for example. In many crashes, the other driver is to blame, say, because he or she drove drunk, or texted and drove, or ran a red light. So, generally speaking, the victim in that accident can take legal action to recover damages from the other driver. However, the other driver might not be the only person or company with legal liability.
Say the driver caused the accident while working and driving a company vehicle. In that case, the driver's employer might also have liability. Or suppose the driver did not make a mistake, but instead the brakes on her car suddenly failed, leading to the accident. In that situation, the manufacturer of the car's brakes, or the car's regular mechanic, might face liability.
In short, every case is different. To find out who might have a legal liability to you for injuries you suffered that was not your fault, speak with an experienced personal injury attorney.
HOW MUCH MONEY CAN I GET FOR MY INJURY?
Again, it depends. Just as every case is different when it comes to who might have a legal liability to you, so is every case different in terms of how much money you might hope to recover. Many factors contribute to the amount of damages you could obtain through a legal action, including:
The severity of your injury. Broadly speaking, the more severe the injury, the greater the amount of money you may recover as damages.
Your age and state of health before your injury. Generally speaking, damages are higher for younger and healthier people than for older, less-healthy people (though that is not always the case).
How much the injury interfered with your life. The greater the impact on your life—in terms of the length of time it takes to recover, and how the injury affects you day-to-day—the larger the potential damages (usually).
The number of parties who have a legal liability to you. Victims of personal injury have a better chance of maximum damages if multiple parties have liability to them, than if only one person or entity does.
The financial resources available to pay damages. Practically speaking, a personal injury claim is only worth as much money as there is to pay it. So, if the party with liability to you has lots of insurance or lots of assets, your claim will have a higher value than if the party liable to you has minimal or no insurance, and no assets.
These are just a few of the factors at play in determining how much money you can recover for a personal injury. Speak with a skilled lawyer to learn more about how much you might recover in your particular situation.
WHAT DOES A LAWYER COST ME?
Generally speaking, nothing, unless you actually recover money through a settlement or a court award. Personal injury lawyers usually represent clients on a contingent fee basis. In a nutshell, this means that your lawyer only gets paid if you get paid. In most cases, the client and lawyer enter into a fee agreement at the beginning of a case that sets a percentage of any recovery that the lawyer will collect as fees. The agreement also makes clear who—the lawyer or the client—will pay any costs that arise in the case, such as court fees or expert witness expenses. Do not hesitate to discuss fees right up front with any lawyer you consider hiring to represent you.
HOW LONG DOES A PERSONAL INJURY CASE TAKE?
Once again, it depends. At Gomez Trial Attorneys, Accident & Injury Lawyers, we have represented clients in matters that lasted just a couple of months or less. In other cases, cases have taken several years. A combination of factors contributes to how long a personal injury matter takes, including how complex it is, how many parties there are, the amount of money at stake, and the parties' personalities (i.e., some people want to fight, others want to settle). The important thing to understand is that you, as the client, are always in control of decisions in your case. Your lawyer's job is to advise you on making the best decisions possible, but you set the priorities, including if and when to take a quick settlement rather than fighting it out.
I NEED MONEY NOW AND AN INSURANCE COMPANY JUST OFFERED ME A SETTLEMENT. SHOULD I TAKE IT?
This is one of the trickiest questions we get. Accidental and unexpected injuries often leave victims and their families in financial distress. Medical bills pile up at exactly the same moment that the injury keeps the victim out of work. The temptation to take quick money can feel very strong.
When it comes to insurance, be sure to distinguish your own insurance coverage from someone else's. Depending upon the circumstances, you may have insurance that covers some of the costs associated with your injury and, if so, you may have to put that insurance company on notice. Generally speaking, however, your own insurer is not going to be trying to offer you a settlement in the sense of giving you a lump sum of money that settles, once and for all, how much it owes you. If that is the situation you find yourself in, however, then the advice below also applies.
If someone else's insurance company offers you money, BE CAREFUL. The only reason for a representative of someone else's insurance carrier to offer you money is if that insurance company thinks it might owe you a LOT MORE money than what is being offered. No matter how tempting it feels to say yes and to take the money, speak with an attorney first. Taking money from someone else's insurer usually comes with strings attached—namely, giving up your legal rights to sue—which could cost you in the long run.
CAN'T I JUST HANDLE MY PERSONAL INJURY CLAIM ON MY OWN?
Some of our clients are go-getters. They have enough life experience to feel like they know their way around how to negotiate with an insurance company. After getting injured, they think to themselves: What do I really need a lawyer for? Can't I just negotiate with an insurance company or the other party's lawyer on my own?
In general, it's difficult to recommend handling your injury claim on your own. In our years of experience, we have never (and we really mean never) seen things turn out the best they could for a personal injury victim who decides to represent himself or herself. There are two big reasons why. First, understanding the value of a personal injury claim requires a familiarity with the facts and the law relating to your injury.
You may know the facts as well as anyone (although many people are too close to their injury and miss some important details), but odds are you don't know your way around the legal issues that affect how much money you should receive. That puts you at an extreme disadvantage compared to opposing attorneys and insurance companies.
Second, as a practical matter, large companies are unlikely to take you seriously without an experienced personal injury lawyer by your side. Lawyers and insurance companies will immediately discount the seriousness and value of your claim. They will assume (most likely, correctly) that you lack the legal training, courtroom experience, and procedural know-how to enforce your rights in court. As a consequence, your odds of recovering anything close to the amount of money you truly deserve will drop to near zero.
Bottom line, hire a lawyer. In the vast majority of cases, lawyers pay for themselves many times over, and give you peace of mind to boot.
HOW CAN I FIND THE BEST PERSONAL INJURY ATTORNEY FOR MY CASE?
These days, the internet makes it easy to find a lawyer. However, when it comes to recovering the maximum compensation for your injury, you want to find the lawyer; the one who has the skill, experience, and know-how to get you the most money possible for your particular situation. How do you find the lawyer who is the perfect fit for you?
Look for a lawyer who has a long track record of success, who can point to specific experience representing clients who got injured the same way you did, and suffered the same types of injuries you have. (Keep in mind, however, that no attorney can promise you a particular outcome, and no reputable lawyer would ever say otherwise.) Do not risk your physical and financial recovery on an untested attorney, in other words.
Look, too, for an attorney who has resources to match your needs. Is the lawyer you are considering a one-person show, or can you tell the lawyer has the support of an experienced team to help ensure your case stays on track? Does the lawyer work with a network of investigators and experts in areas of importance to your case? These resources matter—they can mean the difference between a winning case and a case that never reaches the finish line.
WHEN SHOULD I CALL A LAWYER FOR A PERSONAL INJURY?
We are biased, of course, but in our experience clients get the best results when they contact a lawyer as soon as possible after suffering an unexpected, accidental injury because of someone else's actions. With every day that passes after an injury, evidence goes missing, witness memories fade, and it becomes all in all more difficult to build the strongest possible case for compensation.
We recognize the practical limitations of this advice: sometimes an accident or incident leaves you hospitalized and unable to seek legal help. However, you stand the best chance of success in a personal injury claim if you (or a family member) calls a lawyer as soon as it is practical to do so.
WHAT CAN I DO TO MAKE THE MOST OF MY PERSONAL INJURY CLAIM?
First of all, get better. See a doctor right away, follow the doctor's advice, and focus on your health for as long as you need to reach full recovery. Not only does getting the medical care you need protect your physical and emotional wellbeing, it also solidifies your legal rights. Every doctor visit generates important medical records that a lawyer can use to prove someone's legal liability to you, and the amount of damages you deserve.
Next, as we've said, contacting an experienced personal injury attorney as soon as possible helps put you in the best position to recover the most money available under the law.
Also, as we've said, avoiding insurance companies and leaving conversations with them to your attorney protects your rights.
Finally, though this may sound silly, staying off social media serves your interests. In this day and age, people try to portray their best lives online. The problem, we have found, is that the glossy, happy version of your life you post on social media can impair the value of your personal injury claim. Insurance investigators and defense lawyers may collect what you say in posts and use it to paint your injury as not so serious. Do not make the mistake of undermining your rights. Keep your social media use to a minimum, or better yet, avoid it altogether until you have had a chance to discuss it with your lawyer.
WHAT SETS OUR ATTORNEYS APART
Victims of someone else's carelessness or recklessness have lots of options when choosing a personal injury lawyer in the San Diego area. Why choose Gomez Trial Attorneys, Accident & Injury Lawyers over the others? Here's why:
Our experience and results. Our team consists of lawyers who have excelled in every part of their professional lives. They were top students at law school, they perform at the highest level in the courtroom, and they have garnered awards from professional organizations that recognize excellence in the legal profession. Our reputation as tough, smart, sophisticated trial lawyers serves our clients' interests day-in, day-out.
We have the resources your case deserves. Our size gives us a deep bench and the professional resources to tackle the toughest cases that smaller firms simply cannot handle adequately. Do not settle for a legal team that could do more for you if only it had the time and staffing to commit to your case. Instead, choose Gomez Trial Attorneys, Accident & Injury Lawyers and our award-winning team of legal professionals.
We don't hesitate to fight for our clients, in or out of the courtroom. Lots of personal injury attorneys focus their practice on settling claims, and most personal injury matters do settle before trial. We are of course willing to do so when it's the right move for our clients. But the best personal injury attorneys—the ones who can achieve maximum results for their clients—are those who prepare every case as if it will end up in front of a jury, and who have skill and reputation to make defense lawyers fear them in the courtroom. An insurance company will pay higher on your settlement if they are afraid your lawyers will take the case to trial.
We have a proven track record of results. There are few law firms anywhere that can boast the kind of track record of success Gomez Trial Attorneys, Accident & Injury Lawyers can show for its work on behalf of injured and grieving San Diegans. Our attorneys have racked up hundreds of millions of dollars in jury verdicts and settlements, including multiple recoveries exceeding $10 million. As we said above, no result is ever guaranteed. But when you hire Gomez Trial Attorneys, Accident & Injury Lawyers, you get a proven team.
YOUR SAN DIEGO PERSONAL INJURY LEGAL TEAM
Personal injuries leave San Diego victims and families reeling from the physical, emotional, and financial toll of an unexpected catastrophe. In that critical, stressful time of life, they need a trusted, caring legal advisor who will give them sound, sensible advice in a language they can understand, and who will fight for their rights while they focus on healing and recovery.
Come down to our San Diego office, or any of our offices across California, to speak with us about your personal injury and find out how we can help. An initial meeting with our team is always free and strictly confidential. There is no obligation to hire us or to move forward with a lawsuit if you do not want to. We just want to meet you and hear your story, and give you a chance to see first-hand how we operate.
Can't come to us? That's no problem. We can come to you or we can speak by phone. Worried about cost? Don't be. We represent clients on a contingency fee basis, in which we only get paid if we recover money for our client. There is no up-front cost to you. If we do not obtain any recovery from you – there is no charge at all.
Contact Gomez Trial Attorneys, Accident & Injury Lawyers to schedule your initial consultation by calling us at (619) 237-3490, or by filling out an online meeting request.
24/7 Support & Free Consultation