San Diego Truck Accident Lawyers
San Diego Truck Accident Attorneys
YOU PAY NOTHING UNTIL WE WIN
San Diego is home to many busy California roadways that passenger vehicles regularly share with commercial trucking vehicles, which weigh several tons. When San Diego truck accidents occur, it is often the occupants of the smaller passenger vehicles that suffer the most harm. Traumatic brain injuries and other catastrophic personal injuries are common.
Sadly, once a truck accident occurs, there is no way to undo it. Victims are left to try to regain some semblance of the financial and personal well-being that they had before the accident. When financial and personal injuries are the fault of someone else, a San Diego truck accident lawyer can help victims obtain compensation for the harm and personal injuries they have suffered.
GOMEZ TRIAL ATTORNEYS GET RESULTS FOR SAN DIEGO TRUCK ACCIDENT VICTIMS
If you or someone you know has been injured in a San Diego truck accident, the team of highly respected, effective truck accident lawyers at Gomez Trial Attorneys can help you pursue compensation for the harm suffered. While there are no guarantees in truck injury cases, our personal injury case results include:
$2,750,000 awarded to a victim who suffered a brain injury in a truck accident
$531,000 awarded to a truck accident victim
Over the past 15 years, we have helped our clients recover more than $750,000,000 in compensation for the severe injuries they have sustained due to the fault of others, and we continue to help our clients achieve significant results for their claims, including San Diego truck accident claims.
Our clients appreciate the fact that we help them through the entire personal injury claim process, providing them with the support they need to take care of their claims, maximize their compensation, and feel more confident as they pursue the compensation they deserve.
TRUCK ACCIDENTS ARE VERY COMMON
The following statistics show how common and devastating truck accidents are:
A person involved in an accident with a tractor-trailer, semi-truck, or 18-wheeler sustains serious injuries or is killed every 16 minutes.
About a quarter of all large truck drivers involved in fatal truck accidents in the United States had at least one prior speeding conviction compared to about a fifth of the passenger vehicle drivers involved in fatal crashes.
The majority of fatal crashes involving tractor-trailer trucks include those pulling one trailer. A recent survey showed that 64% of fatal truck crashes had one trailer. Thirty-two percent of those involved single-unit trucks (no trailer) and fewer than 4% of those involved multi-trailer vehicles (more than one trailer).
The Insurance Institute for Highway Safety reports that in crashes involving large trucks and other vehicles, 98% of the fatalities occur to people riding in passenger vehicles.
The Federal Motor Carrier Safety Administration's annual large truck and bus accident report found that of the approximately 510,000 police-reported crashes involving large trucks in 2019, there were 4,479 fatal crashes (or 1%) and 114,000 injury crashes (or 29%).
There were 13.65 fatal large truck crashes per million people in the United States in 2019, a 29% increase compared to 2010, when the number was 10.6.
There were 429 large truck and bus fatalities in California in 2019.
Most truck accident statistics are kept at federal and state levels so there aren't many statistics for truck accidents in San Diego alone. However, as San Diego truck accident attorneys, we see these types of accidents too frequently and anecdotally can say they occur at a similar rate to state and national levels.
COMMON TYPES OF SAN DIEGO TRUCK ACCIDENTS
No San Diego truck accident is the same, however, there are some common types of truck accidents that are seen frequently.
The most common type of truck accident is truck rollovers. Rollovers occur when a driver loses control of the vehicle and the truck begins to slide sideways and jackknives. Truck rollovers often have preventable causes such as speeding, especially on curvy roads, distracted driving, driver fatigue, and overloading the truck. Rollovers are severe truck accidents that can result in devastating injuries and even death.
Other common types of San Diego truck accidents include:
Air brake malfunction
Rear-end impact
Side impact or "t-bone"
Veering off-road or out of lane
Side-swap truck accidents
Semi-truck jackknife
Override or underride accidents
Head-on collision
Lost truck loads (especially with dump trucks)
There are many different types of trucks on San Diego's roads, all of which can cause accidents. The following are some of the types of accidents our San Diego truck accident attorneys represent clients in:
Big rig crashes
Commercial truck accidents
Dump truck accidents
Bus accidents
Delivery truck accidents
Utility truck accidents
Bucket truck or cherry picker accidents
Fire truck crashes
Tanker truck rear-end accidents
Commercial vehicle accidents
15-passenger van accidents
SAN DIEGO TRUCK ACCIDENT DANGERS
In addition to the dangers inherent in truck driving across the nation, there are some San Diego-specific truck accident dangers. Here's a closer look at some of them.
SAN DIEGO RUSH HOUR
While San Diego has better traffic than most of the largest American cities, during rush hour, many drivers find that traffic slows to a crawl. For truck drivers, rush hour — which happens from around 4 p.m. to 7 p.m. on weekdays — can mean dramatic slowdowns that make it hard for them to meet their deadlines.
In tight traffic, drivers may struggle to get off the road before the end of their shift, when they cannot legally spend further time behind the wheel. Those truck drivers may grow increasingly frustrated, causing them to make more dangerous or reckless decisions than they would if traffic moved freely around them.
Furthermore, rush hour may lead to more dangerous drivers who hover in trucks' blind spots, fail to leave enough room for trucks to merge when they need to, or cut truck drivers off.
AGGRESSIVE DRIVERS
California drivers are notorious for their tendency to drive aggressively. They have a higher likelihood of cutting off other drivers, slipping into tight spaces between bumpers, and ignoring the rules of passing to slip into traffic as quickly as possible.
As other drivers increase their aggressiveness behind the wheel, truck drivers may increase theirs to match it. Unfortunately, big trucks take a lot more space to maneuver, and aggressive driving may substantially raise the risk of an accident.
DANGEROUS SAN DIEGO INTERSECTIONS
Like most areas, San Diego has many dangerous intersections, where accidents, including those involving trucks, occur more often. These include:
University Avenue and 52nd Street
6th Avenue and Broadway
4th Avenue and B Street
El Cajon Boulevard and 36th Street
Broadway and 5th Avenue
4th Avenue and Market Street
Coronado Avenue and Thermal Avenue
Euclid Avenue and Naranja Street
These dangerous intersections have poor visibility, speeding drivers, or poor traffic signals that make it harder to determine who has the right of way and who should proceed through the intersection first.
Dealing with dangerous intersections can increase the risk that truck drivers pose to other vehicles on the road, especially when truck drivers have less familiarity with the area and little idea of how to avoid or safely navigate the area.
WEATHER CHALLENGES
Each year, San Diego sees less than 12 inches of rain on average. For the most part, drivers get used to navigating on dry streets, and the driving infrastructure is built for a dry climate. When rainy days do occur, drivers may have a hard time navigating safely in the area, and dangerous roadway flooding can occur.
COMPENSATION FOR SAN DIEGO TRUCK ACCIDENTS
HOW DO I GET COMPENSATION AFTER A TRUCK ACCIDENT?
Victims of a truck accident can receive the compensation above in two potential ways. Using a truck accident attorney will help you maximize financial recovery through either approach – and help you determine if and when things need to escalate from an insurance claim to a lawsuit.
First, because California is a fault state for insurance purposes, you can file a claim with the at-fault party's insurance carrier. To do this, of course, you will need to know who the at-fault party is. You may exchange information with the driver at the accident scene, for instance, but in some cases, you may not know definitively if the driver is at fault.
Once you file a claim, an insurance company reviews the claim, plus available evidence about 1) the cause of the accident and 2) your injuries and their expected treatment. They determine what your claim is worth. They can deny or minimize a claim and do so frequently.
Second, you may bring a personal injury suit in civil court for damages. A judge and jury hear the evidence and testimony about 1) the cause(s) of the accident, and 2) the nature and extent of the injuries. A judge and jury determine who was responsible. If they decide the defendant (the at-fault party) was responsible, they decide what your damage compensation should be.
WHAT CAN I BE COMPENSATED FOR AFTER AN ACCIDENT?
If someone else was at fault (or even partially at fault) for a truck accident you were involved in, you may be able to recover damages. Damages are payments for the injuries you have suffered. There are two main categories of damages that you may be able to recover: compensatory damages and punitive damages.
Compensatory damages compensate you for the harm you have suffered, and are available in all personal injury cases, though which punitive damages can be recovered varies. Compensatory damages are further divided into economic damages and non-economic damages.
Economic damages compensate for you harm you have suffered for which an objective cost can be determined. Examples of economic damages include you might recover after a San Diego trucking accident include:
Past medical expenses including physical and mental health treatment
Future medical expenses including physical and mental health treatment
Prescription and medical device costs
Past lost earnings
Future lost earnings
Cost of vehicle repair or replacement
Transportation costs
Loss of employment
Non-economic damages compensate you for things that cannot be objectively valued. Examples of non-economic damages you might recover after a San Diego trucking accident include:
Pain and suffering
Loss of consortium
Loss of enjoyment of life
Loss of companionship of a spouse
Punitive damages, called "exemplary damages," in California, are damages intended to punish the at-fault party. They are only available in some cases.
COMMON PARTIES AT FAULT IN SAN DIEGO TRUCK ACCIDENTS
TRUCK DRIVERS
Truck drivers may be at fault for a San Diego trucking accident. They can operate their vehicles in an unsafe or imprudent manner. Speeding or violating other traffic laws can cause a truck accident. So can drowsiness or fatigue, distraction, or operating the vehicle while under the influence of impairing substances such as alcohol.
Truck drivers in California must be appropriately trained and licensed with a commercial driver's license. If they are driving a certain weight class or type of cargo, they may also be required to receive specific endorsements. If they are driving without these, they may simply be unqualified to drive and cause accidents.
Tractor-trailer drivers are also required to perform certain duties. They should inspect both the truck and its cargo periodically, for instance. FMCSA requires that they be periodically tested for alcohol and illegal substances. Failure to carry out these duties can cause or contribute to an accident.
TRUCK OWNERS
FMCSA mandates that all truck owners, including the companies the trucks belong to, periodically inspect, maintain, and repair their trucks. The requirements exist so that trucks are always in good working order. An inadequately maintained or repaired truck can cause an accident. Tires can blow out, brakes can fray and not work properly, steering columns can make the truck hard to operate, and more. Records of all inspection, maintenance, and repair should be kept.
The owners or companies are also responsible for hiring appropriately trained and licensed drivers. If they do not, they can be partly responsible for driver error.
Trucks owners and companies also need to schedule drivers to comply with Federal guidelines on rest and sleep for drivers. An estimated 13 percent of truck drivers are drowsy and fatigued before an accident. Drivers are not allowed to work longer than 14 hours without sleep, and for more than a certain number of hours without breaks. Truck companies may not schedule drivers in such a way that they can get a good night's sleep, however, or may pressure them to deliver cargo within a schedule that may not allow drivers to actually follow these mandates.
SUBCONTRACTORS
Truck owners/companies often subcontract out certain work. A different company than the trucking company may perform repair and maintenance, for example. Specialized companies frequently load and pack cargo. Improper loading can make a truck more apt to roll over or jackknife, or make it harder to stop. Failure to load or secure cargo properly can cause or exacerbate accidents.
MANUFACTURERS
Truck or component manufacturers that have made defective parts or the entire truck can be responsible if the defects are responsible for an accident.
OTHER DRIVERS
Truck accidents can not only be extremely devastating, but they can also spread across large areas. If a truck overturns, for example, the accident can spread across all lanes of a highway. Because of this and similar possibilities, it is not uncommon for a truck accident to affect multiple drivers. Another driver could be responsible for your injury.
MULTIPLE PARTIES MAY BE AT FAULT
Multiple individuals and businesses can be at fault for the same San Diego truck accident. For example, a trucking part manufacturer may be at fault for defectively manufacturing the part while a truck driver may also be at fault for their failure to conduct required inspections which would have revealed the issue before it caused an accident.
Even if you were partially at fault, it may be possible to recover compensation for the accident from those more at fault.
WHAT TO DO AFTER A SAN DIEGO TRUCK ACCIDENT
At the scene of a San Diego Truck accident, you should:
Obtain emergency assistance. Trucking accidents often have severe consequences and often create safety emergencies. If the accident you were in is an emergency, call 9-1-1 immediately. Serious injuries, dangerously blocked traffic, and indications of substance use by a driver are all common indications of an emergency.
Contact law enforcement. On the off-chance the accident is not an emergency, you should still report it to law enforcement who will often send officers (and if not, will instruct you what will happen next). A police report can be very important in a truck injury case.
Take photographs. Memories are unreliable and people often "remember" things in a way that favors their position. Take as many photos as safely possible of the accident scene. Photographs can serve as objective evidence of what really happened in a San Diego truck accident case.
Obtain witness and officer information. You should also document the names and contact information of any witnesses to the accident as well as the names and badge numbers that come to the scene.
After the accident, you should:
Obtain medical evaluation and treatment. If you did not receive emergency medical care at the scene, you should immediately, or as close thereto as possible, get a medical evaluation. Serious injuries after a truck accident may not be apparent to you, and others may not develop immediately. Continue to work with your medical providers to obtain the treatment you need.
Hire a San Diego truck accident attorney. A truck accident attorney will use the law to advocate on your behalf to ensure that you obtain the highest settlement or jury verdict possible for your injuries.
Report to your insurance company. You must quickly report the accident to your insurance company. If possible, we recommend hiring a truck wreck attorney first to avoid common insurance company tactics that undercut your ability to obtain full and fair compensation.
INSURANCE COMPANIES MAY TRY TO DENY OR MINIMIZE YOUR CLAIM
Unfortunately, many insurer carriers involved in truck accidents are not interested in seeing that injured people get money to pay their doctors or are compensated for time lost from work. They are in a position where they need to maximize profit for the insurance company. Far too many of them have strategies in place of denying claims, delaying the payout of claims, and defending their insured. It's a profit-maximizing technique known as delay-deny-defend.
Delay tactics can include simply taking longer than necessary to get back to you with questions, processing a claim with no set deadline, holding up the internal investigation regarding the cause of the accident, and so on. Insurance companies know full well that most truck accident victims will have high medical bills. If they are also unable to work, the victims are in a bind: bills piling up with limited or no money coming in.
As a result, victims can get desperate. When they are offered anything at all, they may leap at the settlement even though it's much less than the injured person deserves.
Conversely, some victims may become frustrated or resigned to not receiving a settlement. Some may stop following up or even forget the claim.
Insurance carriers have several strategies for denying a claim. An adjuster may tell you that the accident occurred differently than it did — and that their insured was not the at-fault party. They may try to say that you are partly or fully to blame, or that another party is the real culprit.
Another technique is to maintain that your injuries are not as serious as they are. Insurance companies may also contest the treatment you are receiving, and say your injuries can be treated less expensively.
They can also simply minimize the amount of pain and suffering. Insurance adjusters determine pain and suffering based on several factors, including the overall effect of your injury on your life, the amount of time required to recover, and so on. They can minimize all of these factors to result in less compensation than it is worth.
Finally, insurance companies often defend their own insured. They can hire investigators or forensic analysts to evaluate how the accident occurred, and use information that minimizes the involvement of their insured or says they were not responsible.
An experienced truck accident lawyer knows all these strategies and can properly negotiate with an insurance company. In addition, insurance companies want to avoid a personal injury suit. A lawyer can bring a personal injury suit if you are not served well by an insurance company's settlement, and the insurance companies know that. A judge and jury may be more sympathetic to you and your injuries than an insurance company.
Injured in an accident? Get a real trial lawyer. Get Gomez.
SAN DIEGO TRUCK ACCIDENT LAWYER – FREQUENTLY ASKED QUESTIONS
HOW MUCH DOES A TRUCK ACCIDENT LAWYER COST?
It is normal to be concerned about how much a San Diego truck accident lawyer costs. Fortunately, Gomez Trial Attorneys take trucking accident cases on a contingency basis. This means that if you recover compensation, we will take a percentage of the recovery for our legal fees. If you don't recover compensation, neither do we. In other words, our San Diego trucking accident attorneys only get paid if you do. To learn more about fees and your case, schedule a zero-commitment, free trucking accident case evaluation.
HOW CAN A SAN DIEGO TRUCK ACCIDENT ATTORNEY HELP AFTER AN ACCIDENT?
Injured in a San Diego truck accident? Hiring a truck wreck attorney is worth it to ensure you receive the compensation you are entitled to and are not taken advantage of by insurance companies or other parties.
There are many issues involved in making an insurance claim or bringing a lawsuit, including knowledge of California and federal traffic and trucking laws, vehicle regulations, and liability issues. A truck accident lawyer is adept at navigating these issues and using the law to help, not hurt your claim. Additionally, there are many people and businesses, including insurance companies that you have to interact with (and where your case may suffer if you say the wrong thing).
At Gomez Trial Attorneys, we look over all the evidence related to the claim and put together a clear, compelling case that will help you obtain the compensation you deserve. We help take that weight off your shoulders, allowing you to focus on your recovery.
WHAT TYPE OF ATTORNEY DO I NEED FOR A SAN DIEGO TRUCKING ACCIDENT CASE?
It's important to use a San Diego personal injury lawyer who specializes and has experience in truck accident claims and truck accident lawsuits.
There are different issues and considerations when investigating and pursuing a truck accident claim compared to other types of personal injury lawsuits. These considerations include:
Obtaining and evaluating logbooks and global positioning (GPS) data
Analyzing the black box or engine control module to determine the driver's action immediately preceding the accident.
Detailed site inspection, including measurements of skid marks, impact points, and roadway dimensions (often an engineering expert or accident reconstruction expert is utilized).
Pre-trip inspection reports and regulation compliance
TRUSTED EXPERIENCED SAN DIEGO TRUCK ACCIDENT ATTORNEYS
At Gomez Trial Attorneys, our experienced San Diego truck accident lawyers are committed to protecting your legal rights and helping you obtain compensation for your injuries.
Above, we've covered some of the most common questions our San Diego truck accident clients ask us, but we know you likely want to know about your situation including the strength of your case and what the next steps are for bringing it. We are here to answer those questions.
Contact us at 833-GET-GOMEZ or here to set up your free personal injury case consultation. At Gomez Trial Attorneys, we've helped our clients collectively recover hundreds of millions of dollars and are here to make sure you too get the full compensation you are entitled to.
---
Gomez Trial Attorneys
655 West Broadway, Suite 1700
San Diego, CA 92101
Phone: (619)-237-3490
Our Process...
Easy as 1. 2. 3!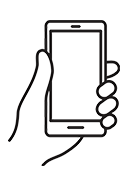 We will determine your case and submit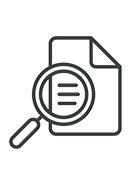 You will get regular update from us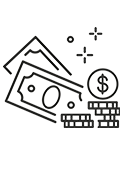 Collect your compensation

"John helped me find doctors, he referred me to his neurologist, his physical therapist, I mean, anything I needed he was right there, every step of the way. I couldn't have asked for a better result from all of this, I would absolutely recommend Gomez Trial Attorneys."

"During the time I was working with Gomez Trial Attorneys, they treated me very, very well. 100% of the time, they believed me, and they were very compassionate. They felt sorry for what happened and they understood the therapy process."

"They held my hand the whole time and kept me in the loop every aspect of my case which was very refreshing to me. They helped me get my settlement offer as fast as possible and I was able to keep my farm"

"The Gomez experience was the best experience it could be for me really, only positive things to say. They really were there every step if the way. Thanks to Gomez Trial Attorneys my dad is able to support my family as a single father"

"He opened the door for me to join his firm to help other brain Injury survivors and I never met another firm who is like this who was so understanding and caring who took the extra step and walked the extra mile with their clients and this is the best"

"I am very satisfied with the outcome with Gomez and I would definitely recommend Gomez to anybody, we tell people all the time, Get Gomez! They are really thorough with everything and they make you feel real comfortable."

"Just helped us through, guided us through, I kept notes all those years, we had questions all the time and they would always keep us informed of what was going on. They just unlayered it, layer by layer, I've never seen anything like them. Thank God for them."
Get your
free consultation
24/7 Support & Free Consultation