San Diego Mass Torts Accident
Lawyer
SAN DIEGO'S TOP TRIAL AND ACCIDENT LAWYERS
Mass tort lawsuits can help you recover damages after you've suffered damages alongside many others, usually due to wide-scale negligence on the part of a company or companies. You may have suffered serious injuries and moved to open a lawsuit against the liable party, only to discover that a mass tort already exists against that company. On the other hand, you may have just started to notice others having the same issues you have and need to find an attorney to help handle your claim.
Working with the mass tort lawyers at Gomez Trial Attorneys can help you and others injured by a company's negligence seek compensation for your losses. We can also help you understand and work through the complicated mass tort process. Our firm also has the size and experience to guard your right to the compensation you deserve along the way.
Contact Gomez Trial Attorneys as soon as possible to learn more about your mass tort claim and how you can seek compensation.
How Does a Mass Tort Claim Work? A mass tort lawsuit varies from a typical class action claim. In a mass tort claim, the victims injured due to the company's negligence may have widely different stories and injuries resulting from their use of that company's products or services. Most often, mass tort claims involve medical devices. In a mass tort claim, unlike a class-action lawsuit, one plaintiff does not represent all of the plaintiffs in the claim. Most often, each plaintiff can file a personal injury claim alone, but all plaintiffs get moved together as part of one mass tort claim, usually due to wide-scale injuries. Frequently, those injuries occur, not due to deliberate action on the part of the defendants, but rather due to accidental negligence—a medical device that causes unexpected harm, for example. A mass tort claim consolidates the claims, but it does not eliminate the individual right that each victim has to compensation. While the claimants may get processed together, each one will have their claim processed on the grounds of his losses. The plaintiffs may have attorneys to fight for fair compensation. Recovering Compensation in a Mass Tort Claim In a mass tort claim, you have the same right to compensation as you would in an individual personal injury claim. You may, for example, have the right to recover: Medical Expenses Related to Injuries Suffered Due to the Plaintiff's Negligence Depending on your losses, you may have extensive medical bills related to injuries suffered due to the plaintiff's negligence. You may have emergency medical expenses if you abruptly noticed a problem that you needed to address, or long-term treatment costs related to your injuries and suffering. For example, you may have had to seek a replacement for an implant, or stay in the hospital while receiving treatment for specific injuries. Lost Income Caused by Your Injuries Often, injuries suffered due to the negligence of another party can prevent you from performing your usual work responsibilities. Maybe, for example, you can't work while suffering from certain cancers that can develop from long-term use of some chemicals. Or you might have trouble working due to the extent of your injuries and suffering, such as if you lost your limb, hearing, or vision due to faulty products. Some employers will help you stay at work for as long as possible despite long-term injuries. Others, however, may not have the ability to work with you. Talk to a lawyer to learn more about how you can claim compensation for your lost wages. Pain and Suffering Related to Your Losses In addition to compensation for tangible financial losses, you can pursue compensation for suffering related to your injuries. For many individuals, this can prove extensive. A mass tort claim against 3M Military Earplugs, for example, indicates that the earplugs did not adequately protect against hearing loss. Lost hearing can significantly decrease the overall quality of life and lead to complications that you must suffer through. An attorney can help you assess how to include your suffering as part of your personal injury claim.
Our Process...
Easy as 1. 2. 3!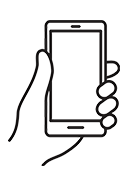 We will determine your case and submit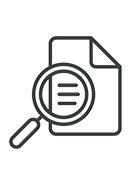 You will get regular update from us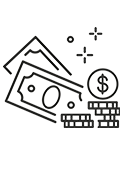 Collect your compensation

"John helped me find doctors, he referred me to his neurologist, his physical therapist, I mean, anything I needed he was right there, every step of the way. I couldn't have asked for a better result from all of this, I would absolutely recommend Gomez Trial Attorneys."

"During the time I was working with Gomez Trial Attorneys, they treated me very, very well. 100% of the time, they believed me, and they were very compassionate. They felt sorry for what happened and they understood the therapy process."

"They held my hand the whole time and kept me in the loop every aspect of my case which was very refreshing to me. They helped me get my settlement offer as fast as possible and I was able to keep my farm"

"The Gomez experience was the best experience it could be for me really, only positive things to say. They really were there every step if the way. Thanks to Gomez Trial Attorneys my dad is able to support my family as a single father"

"He opened the door for me to join his firm to help other brain Injury survivors and I never met another firm who is like this who was so understanding and caring who took the extra step and walked the extra mile with their clients and this is the best"

"I am very satisfied with the outcome with Gomez and I would definitely recommend Gomez to anybody, we tell people all the time, Get Gomez! They are really thorough with everything and they make you feel real comfortable."

"Just helped us through, guided us through, I kept notes all those years, we had questions all the time and they would always keep us informed of what was going on. They just unlayered it, layer by layer, I've never seen anything like them. Thank God for them."
Get your
free consultation
24/7 Support & Free Consultation