San Diego Sexual Assault Lawyers
San Diego Sexual Assault Attorneys
It is never easy to talk about sexual assault. Sexual abuse leaves lasting emotional scars on its victims, making a discussion of what occurred painful. However, discussing what happened could be the first step in finding justice for your abuse.
Pursuing justice is about more than holding your abuser accountable. Often, when organizations like schools, churches, or nursing homes fail to protect victims from abuse, it might be possible to pursue legal action against them. A sexual assault lawyer in San Diego could help you hold these groups accountable.
What Constitutes Sexual Assault in San Diego?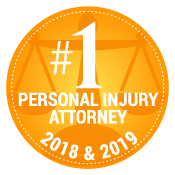 The term "sexual assault" is broad, and it can mean different things to different people. According to California Penal Code 243.4, sexual assault involves the touching of another person's intimate parts against that person's will for the purposes of sexual arousal, abuse, or gratification.
It is helpful to understand some of these terms as well. Touching involves some form of physical contact with the victim. This could be skin to skin, or it could be through clothing. Touching someone against a person's will means without their consent. This could occur when they actively do not give consent, or if they are in a condition where they are unable to consent.
The intention of the abuser is also important. Sexual assault often occurs in an effort to receive sexual arousal or gratification. However, it can also be based upon the desire for sexual abuse. Sexual abuse could include the desire to cause humiliation or pain.
Sexual assault is a crime. If convicted, a person could face years behind bars, significant fines, and mandatory sex offender registration. In addition to these criminal consequences, abusers and those who enable them could also be targets of a civil lawsuit. It is possible to pursue a civil action even in cases where criminal charges do not occur. Talk to sexual abuse lawyers in San Diego to discuss your options.
Injured in an accident? Get a real trial lawyer. Get Gomez.
How Much Does a Sexual Assault Lawyer Cost?
As the victim of sexual assault, you deserve justice. Your ability to pay for legal counsel up front should not determine whether or not you hold your abuser accountable. That is why our firm operates on a contingency fee basis. With a contingency fee basis, you will not pay us our fee unless we are successful in securing financial compensation on your behalf.
When we take cases on contingency, we get to work advocating for you right away. You will never pay us anything out of pocket. If we are unsuccessful in your case, you will never pay us anything at all. If we are successful in recovering damages in your case, we will retain a portion of that compensation for our fee. Our firm is proud to serve as advocates in these cases, and our approach to billing is one of the ways we can help sexual assault survivors.
What Kind of Lawyer Do I Need for Sexual Assault?
If you are considering legal action, you could benefit from the guidance of a personal injury attorney. These civil lawyers understand the process of seeking financial compensation and could take the lead in your case. However, not just any attorney is suitable for handling your case. You deserve legal counsel with a track record of success in advocating for victims of abuse.
It is important to remember that a sexual assault lawsuit is not the same as criminal prosecution. Criminal cases are handled by state prosecutors, who have the final say on when charges are brought. On the other hand, you are entirely in control of any civil lawsuit you file. You have the right to seek justice through the legal system even when prosecutors do not pursue charges in criminal court. A San Diego sexual assault lawyer could guide you through every step of the litigation process.
When Hiring a Sexual Assault Lawyer, What Should You Ask?
There are many factors to consider before you take advantage of a free consultation with an attorney. You are hiring a lawyer who will serve as your advocate; you need someone that is ready to stand by you during the challenging parts of this journey.
The good news is that you have an opportunity to learn more about prospective attorneys before you hire them. Our firm offers free consultations for the victims of sexual assault. We understand how important your case is, and we are available to answer any questions you might have without obligating you to choose our firm. Some of the important issues to discuss with a potential attorney include:
Relevant Experience
One of the first questions to ask an attorney about your case is their level of experience. There are numerous attorneys who practice in the San Diego area, and many of them have been practicing for several years. That said, you need more than just a long-time attorney. You deserve legal counsel that has experience with handling sexual assault cases similar to yours. Be sure to ask your attorney about the extent of their legal experience, including how many cases they have handled with fact patterns similar to yours.
Trial Experience
The amount of time an attorney has spent practicing law is only part of the relevant experience you need to know about. It is also important to understand an attorney's trial experience and approach to litigation. Some attorneys push for a settlement in every case, even when the offer is not in their client's best interest. You deserve an attorney who will aggressively pursue litigation on your behalf, including taking your case to trial.
Strength of the Case
It is natural to wonder what the outcome of your case might be. An attorney cannot promise you a specific outcome, but they could help you understand the strengths and weaknesses of your claim. What's more, your attorney could advise you on the types of damages that could be available to you.
Possible Compensation in a Sexual Assault Case
For many victims, a victory in court is about vindication and the pursuit of justice. It is worth noting that victims are entitled to more than that when their sexual assault cases are successful. You could recover a monetary award if you prevail at trial or reach a negotiated settlement in your case. The amount of compensation you recover will depend on the types of damages you are entitled to. Some of these damages include:
Medical expenses. You could recover the cost of medical care resulting from your assault. This could include care for physical and emotional harm you suffered.
Lost income. Many sexual assault victims find themselves unable to return to work following their abuse. Some are too physically injured, while others cannot get past the emotional trauma that comes with this abuse. It could be possible to replace these lost wages.
Pain and suffering. The physical and emotional pain that comes with sexual assault could also result in a monetary award.
We Are Advocates for Sexual Assault Victims
Our firm understands the trauma that comes with sexual assault. We also understand how to hold the perpetrators of assault accountable through legal actions. We have a track record of success when it comes to handling abuse cases, and our case results speak for themselves. These results include:
$1.5 million settlement in a sexual assault case
$1.25 million jury verdict in a school sexual abuse case
Gomez Trial Attorneys are committed to holding the abusers and those who enabled them accountable for your sexual assault. Our team will not only aggressively pursue a fair outcome in court, but we will also ensure you have all the resources you need to deal with the aftermath of your abuse.
Contact a Sexual Assault Attorney Right Away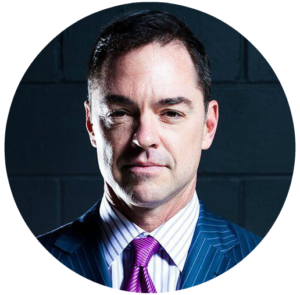 Gomez Trial Attorneys work tirelessly to help our clients get the compensation they are entitled to. No matter the abuse you received, our firm is prepared to serve as your advocate. Our goal is to help you secure justice and financial compensation for the harm you sustained. Reach out to Gomez Trial Attorneys today for a free consultation with a San Diego sexual assault lawyer.
---
Gomez Trial Attorneys
655 West Broadway, Suite 1700
San Diego, CA 92101
Phone: (619)-237-3490
"During the time I was working with Gomez Trial Attorneys, they treated me very, very well. 100% of the time, they believed me, and they were very compassionate. They felt sorry for what happened and they understood the therapy process."
Our Process...
Easy as 1. 2. 3!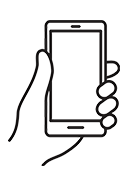 We will determine your case and submit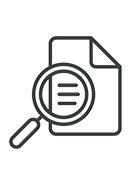 You will get regular update from us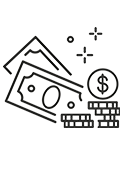 Collect your compensation

"John helped me find doctors, he referred me to his neurologist, his physical therapist, I mean, anything I needed he was right there, every step of the way. I couldn't have asked for a better result from all of this, I would absolutely recommend Gomez Trial Attorneys."

"During the time I was working with Gomez Trial Attorneys, they treated me very, very well. 100% of the time, they believed me, and they were very compassionate. They felt sorry for what happened and they understood the therapy process."

"They held my hand the whole time and kept me in the loop every aspect of my case which was very refreshing to me. They helped me get my settlement offer as fast as possible and I was able to keep my farm"

"The Gomez experience was the best experience it could be for me really, only positive things to say. They really were there every step if the way. Thanks to Gomez Trial Attorneys my dad is able to support my family as a single father"

"He opened the door for me to join his firm to help other brain Injury survivors and I never met another firm who is like this who was so understanding and caring who took the extra step and walked the extra mile with their clients and this is the best"

"I am very satisfied with the outcome with Gomez and I would definitely recommend Gomez to anybody, we tell people all the time, Get Gomez! They are really thorough with everything and they make you feel real comfortable."

"Just helped us through, guided us through, I kept notes all those years, we had questions all the time and they would always keep us informed of what was going on. They just unlayered it, layer by layer, I've never seen anything like them. Thank God for them."
Get your
free consultation
24/7 Support & Free Consultation