Bakersfield Child Injury Attorney
Bakersfield Child Injury Attorney
Every parent lives in fear of their child suffering a devastating injury in an accident. Learning that harm to a child resulted from someone's intentional or negligent actions only makes that tragic situation worse.
Children can sustain serious injuries in Bakersfield in many circumstances, from car accidents on the Golden State Highway to dog bites, falls, and drownings in Laurel Glen backyards. No matter where or how children get hurt, however, they and their parents will face expense, pain, and difficulty on the road to physical and emotional healing.
Injured children deserve compensation for these costs and struggles. The experienced, compassionate child injury lawyer at Gomez Trial Attorneys can help. We have the skill, knowledge, and resources to secure maximum compensation in even the most challenging Bakersfield child injury cases. Contact us today for a free consultation about your child's injury case.
ABOUT GOMEZ TRIAL ATTORNEYS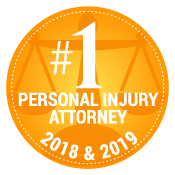 Gomez Trial Attorneys is an award-winning Southern California-based law firm. We focus our law practice exclusively on representing individuals who have suffered harm because of another person's negligent, careless, reckless, or intentional conduct, and who have a right to receive compensation for their injuries and losses.
We are a team of top-notch trial lawyers. Over the past fifteen years, we have represented injured clients in some of the most high-profile and challenging cases in California. We credit our commitment to client service, our drive, and our firm's significant resources, for our track record of success.
We have recovered over $750 million in compensation for our injured clients, including:
$106,000,000 for a wrongful death case
$9,500,000 for a burn injury accident
$2,750,000 settlement for a trucking accident resulting in a brain injury
$16,200,000 settlement for a slip and fall- traumatic brain injury accident 
$2,900,000 for a car accident
$150,000,000 settlement for an environmental contamination case
$105,000,000 for a medical fraud incident
$2,750,000 settlement for a premise's liability incident
No one deserves to struggle following an accident, especially a child. But when they do, they deserve experienced legal representation to help them recover money from those who harmed them.
CHILD INJURY STATISTICS – THE GRIM TRUTH
In the United States, child injuries are a significant source of hospital and emergency room admissions.
In fact, according to the National Center for Injury Prevention and Control and the National Safety Council:
Accidental injuries are the leading cause of death in children, with over 12,000 children and young adults dying from an unintentional injury each year.
Motor vehicle collisions are the main cause of fatal injuries among children, often resulting in over 600 child fatalities per year and more than 97,000 injuries.
Falls are one of the main causes of non-fatal injuries in children, resulting in about 8,000 emergency room visits every day for children aged 19 years old and under.
Drowning is a leading cause of unintentional injury-related death among kids aged one to four years old. Generally, the majority of these drownings occur in open water areas or residential swimming pools. Yet, children can drown in as little as one inch of water.
Bicycle-related crashes result in 100 children being killed each year and over 250,000 injuries.
Annually, there are around 2,000 children aged 14 and under who pass away because of an unintentional home injury. These accidents are often caused by suffocation, firearms, fires, burns, falls, poisoning, choking, and drowning incidents.
COMMON CAUSES OF BAKERSFIELD PEDIATRIC INJURIES
According to the Centers for Disease Control and Prevention (CDC), various accidents can cause a child to suffer a debilitating injury.
Some of the most common causes of pediatric injuries in Bakersfield include:
Car crashes
Drowning in large bodies of waters such as lakes or rivers, swimming pools, or bathtubs
Suffocation on small objects, food, or toys
Animal attacks
Poisoning from certain toxic chemicals such as lead-based paint or household cleaners
Falls at home or off playground equipment
School accidents
Daycare accidents
Recreational or organized sport concussions
Recreational crashes, including bike accidents, sledding accidents, or boating accidents
Defective or dangerous product accidents
Burns due to hot liquids, steam, or direct contact with fire
Violence, including non-fatal assault injuries
Medical negligence due to a medical professional failing to diagnose or improperly treating a child's condition
This, of course, is merely a partial list. The team at Gomez Trial Attorneys has the skills and resources to help injured children and their families secure compensation no matter how a child's injury occurred.
SEVERE PEDIATRIC INJURIES IN BAKERSFIELD
It's common for children to suffer minor cuts, bruises, and scrapes in Bakersfield. But, sometimes, they sustain much more serious injuries that put their health and future at risk.
At Gomez Trial Attorneys, we have the skill and knowledge to help children and their parents secure financial compensation for:
Spinal cord injuries (SCI) that leave children paralyzed and reliant on wheelchairs and other mobility devices;
Traumatic and non-traumatic brain injuries, which can range from concussions that cause long-term symptoms that disrupt a child's life, to severe brain injuries that leave children in a coma or struggling with major cognitive, motor, or emotional impairments;
Severe bone breaks and orthopedic injuries that can disrupt a child's growth, limit their activities, and inflict long-term disabilities;
Lacerations and puncture wounds, such as those suffered in a dog bite, that cause dangerous bleeding, infection, and disfiguring scars;
Severe burns that can require grafting and surgery, and additional surgery as the child continues to grow;
Illnesses and developmental deficits resulting from poisonings or long-term toxic exposures to environmental contaminants, such as lead paint dust;
Physical and emotional injuries suffered because of abuse and neglect, including sexual abuse; and
Severe health complications due to medical errors, including during childbirth.
In the worst of these cases, these injuries may result in a child's tragic death.
No matter what type of injury a child suffers in Bakersfield, the team at Gomez Trial Attorneys can help secure the compensation the child and family need to heal and rebuild.
LIABILITY FOR A CHILD'S INJURIES IN BAKERSFIELD
California law says that anyone who causes injury to a child through careless, reckless, or intentionally harmful actions may owe damages for the child's (and family's) injuries and losses. This general rule applies to individuals as well as to businesses, institutions (like schools), and even to government agencies.
Children in Bakersfield can get seriously hurt in all sorts of ways, and numerous parties may owe compensation for that harm.
For example, at Gomez Trial Attorneys, we may take legal action for damages against:
Property owners who fail to take reasonable steps to keep children away from, or supervised around, potentially dangerous property features like backyard swimming pools or construction equipment;
Landlords of residential properties where children live, if they fail to fix or mitigate dangerous conditions, such as fire code violations or lead paint;
Dog owners whose pets attack and injure children;
Manufacturers of consumer products, from household cleaners to toys, that could injure children;
Medical professionals who make errors in diagnosing or treating children;
Adults (and their employers) who have an obligation to supervise children safely, including teachers, coaches, clergy, and scout leaders; and
Motorists whose dangerous actions behind the wheel cause accidents that injure children.
Of course, this is not a complete list of who may owe compensation for a child's injuries and losses, because every case differs. The skilled attorneys at Gomez Trial Attorneys dig deep into the facts of every Bakersfield child injury case they handle, to identify every party who should face accountability for causing harm to a child.
POTENTIAL DAMAGES FOR BAKERSFIELD CHILD INJURIES
Every child injury case we handle at Gomez Trial Attorneys differs, including in terms of the types of damages the child and child's family might recover.
However, in general, a lawsuit seeking compensation for a Bakersfield child injury may demand payment for:
Past and future medical expenses associated with treating the child's injury and any health complications resulting from it;
Non-medical expenses the child and/or child's family has incurred or will incur in the future because of the injury;
Loss of the child's future income and earning potential due to the injury, for example, if the injury leaves the child permanently disabled;
The child's pain, suffering, and overall life difficulties, which may include social or emotional struggles caused by the injury (such as when an injury leaves behind disfiguring scars);
In some cases, a Bakersfield court might also see fit to award a payment of exemplary damages to the child, as a way to punish the wrongful behavior that caused the child's injury.
BAKERSFIELD CHILD INJURY LAWSUITS – WHAT TO KNOW
Child injury lawsuits in California have some unique legal aspects that make it important for injured children and their families to seek the help of an experienced child injury attorney, like a member of the team at Gomez Trial Attorneys.
FILING A LAWSUIT
Individuals under age 18 in California generally do not have legal standing to file a lawsuit on their own. Instead, they can only take legal action through a legally recognized representative of their interests, such as a parent or legal guardian. Children 12 and older do, however, have the right to go to court on their own to seek certain types of protective orders from the court.
GUARDIAN AD LITEM
Sometimes, in a child injury lawsuit, the court will appoint a guardian ad litem, which means a "guardian for the lawsuit," to act on behalf of the child's best interest, even if the child also has a parent or guardian. This may occur, for example, in a matter where the child's interests and the parent or guardian's interests differ, such that the court determines that the child should have someone independent speaking for their interests in the lawsuit.
COMPROMISE HEARING
Most cases, including those involving child injuries, settle out-of-court before they reach a trial. In California, however, a court must review the settlement of any case involving injury to a child, through a process known as a Minor's Compromise action. This process determines whether the settlement is in the child's best interest.
In approving a settlement of a child injury case, the court may place restrictions on the distribution of the funds paid in the settlement. For example, the court may order the money be placed in a trust until the child reaches 18 years old, or may require that the money be paid into a blocked bank account from which withdrawals can only be made with the court's permission. These measures aim to ensure that the settlement funds get used for the child's benefit, and not for some other purpose.
FREQUENTLY ASKED QUESTIONS ABOUT BAKERSFIELD CHILD INJURY CASES
Parents of children who have suffered serious injuries in Bakersfield-area accidents and incidents often have lots of questions about how they can pay for the care and support their child needs. At Gomez Trial Attorneys, we are always happy to spend the time with our clients and potential clients to answer those questions.
Parents of injured children may also find these answers to frequently asked questions about Bakersfield child injury cases helpful.
ARE THERE ANY TIME LIMITS ON FILING A CHILD INJURY CLAIM IN BAKERSFIELD?
Yes. A law called the statute of limitations dictates the maximum amount of time you have to file a lawsuit seeking damages for your child's injury. If you do not file your case by this deadline, you will probably lose your right to receive compensation altogether.
In most cases, the statute of limitations in California is two years from the date a person suffers an injury.
However, other time limits may apply if a case involves specific circumstances, such as wrongful conduct by a public/government entity (6 months), or childhood sexual abuse (the later of the survivor's 40th birthday or 5 years from when the survivor reasonably could have discovered the abuse occurred). Statute of limitations rules can get complicated, and you should never simply assume that you have years to take action. You may have far less.
In addition, when a case involves an injury to a minor child, the normal statute of limitations period does not start to elapse until the child has turned 18. However, that does not mean that children should wait until they turn 18 to start thinking about filing a lawsuit for damages. In the vast majority of cases, the child's best interests would be served by the child's parent or guardian taking quick legal action to seek compensation for the child's injuries and losses, and not waiting until the child turns 18.
At Gomez Trial Attorneys, we strongly encourage the parent or guardian of any child who has suffered a serious injury to consult with a member of our team as soon as possible after the injury occurs, to protect the child's legal and financial rights.
WHAT IS MY CHILD'S CASE WORTH?
The value of a potential claim for damages arising out of a child's injury in Bakersfield will usually depend on the answers to four key questions:
How severe is the injury and its impact on your child's life? The worse the injury, and the more wide-ranging and long-lasting the impacts, the higher the level of damages you may have the right to demand in a lawsuit. Medical costs, lost wages, and pain and suffering all tend to increase with the severity of an injury.
How strong is the evidence? A well-supported case has a much stronger chance of achieving a favorable financial outcome than one that lacks important pieces of evidence to prove liability and damages.
How skilled is your lawyer? Hiring an attorney who has years of experience fighting to secure compensation for child injury victims in Bakersfield will, on the whole, usually increase your odds of securing as much money as possible.
How much money does the at-fault party have to pay you? The larger the insurance policy covering your child's injuries, or the more money and assets the at-fault party has personally, the better your chances of receiving the full value of the damages you deserve.
To begin exploring the potential value of your child's case, contact the team at Gomez Trial Attorneys today.
WHAT ARE MY OPTIONS IF MY CHILD SUFFERED INJURIES WHILE AT A BAKERSFIELD DAYCARE?
A child who sustains injuries while at a Bakersfield daycare may have the right to receive significant financial compensation. As the child's parent, you may have the ability to seek damages from the daycare provider, an individual daycare worker, and/or any other party whose careless, reckless, or intentional actions led to your child suffering harm.
In addition, you may want (or, in some cases, have the obligation) to report the circumstances of your child's injury to appropriate state or local regulators or law enforcement. However, we strongly urge you to consult with an experienced child injury attorney before filing that type of report. Making a complaint to a government authority may affect your child's legal and financial rights.
A quick consultation with one of the child injury lawyers at Gomez Trial Attorneys may help you avoid making a potentially costly mistake in when or how you file a complaint.
IF AN INSURANCE COMPANY CALLS ABOUT MY CHILD'S INJURY, IS IT OK FOR ME TO TALK TO THEM?
It's always smart to exercise a healthy dose of caution when talking to any insurance company about your child's injury.
The decision to talk to an insurance company may depend on who is the company's policyholder. You may have an obligation to talk to your own insurance company, such as if your health insurance covers medical costs for your child's treatment. In that case, just stick to the facts and try not to get into any discussion about who bears the blame for your child getting hurt. Leave that to the lawyer you hire.
In contrast, as a general rule, you usually do not have an obligation to speak with someone else's insurance company, at least not right now. In fact, it's a safe bet that a representative from someone else's insurance company has only one reason for wanting to talk to you at the moment: to get you to say something that will minimize that company's obligation to pay you damages on its policyholder's behalf.
One important advantage parents of injured children can gain by hiring an experienced child injury lawyer like someone from Gomez Trial Attorneys is that the lawyer can handle all insurance inquiries, protecting the parents from making costly mistakes in what they say to an investigator.
WHAT IF MY CHILD'S CARELESSNESS PLAYED A PART IN THE INJURY?
That's okay. Your child may still have the right to receive significant financial compensation.
First, as a general rule, in California, you can sue for personal injuries that someone else's wrongful actions caused you to suffer, even if you were mostly at fault for what happened. The other party is liable to you for their share of the harm that you suffered that resulted from their own unreasonably dangerous decisions or conduct.
Second, the law treats children differently than adults. Children's brains have not yet fully developed. They do not perceive risks or weigh consequences the same way adults do. The law recognizes that children might not deserve blame for an injury, even if an adult would bear the blame in the same circumstances.
Third, the law imposes duties on adults to take reasonable steps to keep children safe from harm in some circumstances. For example, property owners must keep their premises reasonably safe for visitors. That includes children whom property owners might reasonably expect to trespass on their properties to, for example, play in a backyard swimming pool or climb on unattended construction equipment.
You can speak for free with the team at Gomez Trial Attorneys about how your child's injury happened, and we'll help you explore your child's rights.
WILL MY CHILD HAVE TO TESTIFY IN A TRIAL?
Probably not.
As we mentioned above, the vast majority of child injury cases in Bakersfield settle out-of-court before a trial gets underway. That's just a basic feature of our legal system. When it comes down to it, parties at fault for a child's injuries and their insurance companies, usually prefer the certainty of a settlement they negotiate to the risk of a trial and a jury's damages award.
So, as a general matter, chances are low that your child would have to testify in court.
Still, it's not impossible. Some cases do go to trial. And, it can happen that even in a case that does not end in a trial, a child witness might have to give testimony under oath in a hearing or an interview known as a deposition.
In those instances, parents of children represented by Gomez Trial Attorneys can rest assured that we will do everything in our power to protect their child's interests and wellbeing. So will judges and other court personnel. Injured children have already suffered trauma, and neither we nor the courts will allow the legal process to add to it.
IF THE PARTY AT FAULT FOR MY CHILD'S INJURIES OFFERS TO SETTLE FOR CASH WITHOUT GETTING INSURANCE OR LAWYERS INVOLVED, CAN I TAKE IT?
In virtually all cases, that would be a very bad idea.
First, agreeing to accept any settlement designed to avoid insurance companies or legal processes could constitute a crime. It would undoubtedly risk putting your child's legal and financial rights in serious jeopardy.
Second, as we mentioned above, California law requires court approval to settle injury claims affecting children. The sort of cash settlement the question describes would most likely violate that law, and could land you in hot water.
Third, chances are that any direct, cash settlement someone offers you will amount to only a small fraction of the amount of money your child deserves to receive. In virtually all cases, leaving negotiation of a settlement to a skilled child injury lawyer gives child injury victims and their parents the strongest chance of receiving maximum compensation.
I JUST LEARNED THAT MY CHILD WAS EXPOSED TO POTENTIALLY DANGEROUS LEVELS OF TOXIC CHEMICALS OVER THE YEARS WHILE ATTENDING SCHOOL IN AN AGING SCHOOL BUILDING. WHAT SHOULD I DO?
First, get your child appropriate medical care, and discuss screening your child for illnesses associated with the toxic exposure your child suffered.
Then, contact an experienced, well-established child injury law firm like Gomez Trial Attorneys. Your child, and your child's classmates, may have the right to receive compensation, even if your child has not yet developed an illness associated with the exposure.
Importantly, however, you must act quickly. You may face tight deadlines if your child suffered an exposure in a public school setting. In addition, in cases in which multiple children may have suffered the same type of injury, it can benefit you to have advice from an experienced attorney who can counsel you about options like filing a class action or protecting your child's rights against an at-fault party's bankruptcy filing.
WHAT DOES IT COST TO HIRE GOMEZ TRIAL ATTORNEYS TO REPRESENT MY CHILD?
At Gomez Trial Attorneys, we understand that families facing the stress and tragedy of a serious child injury also often contend with financial strain. We believe that those families should have access to top-notch legal representation, regardless of their financial difficulties.
For that reason, Gomez Trial Attorneys takes steps to ensure that anyone who needs our services can afford them. We do that in two ways.
First, we offer a free initial consultation to anyone who wants to learn about their rights and options in connection with a Bakersfield child injury matter. In a consultation, a skilled member of our team will take the time to learn about what happened, answer questions, and offer an initial assessment of the child's case. We never charge a penny for this consultation, even if the parents and children we meet with decide not to hire us.
Second, we take child injury cases in Bakersfield on a contingent fee basis. That's an arrangement in which our fee is a percentage of any money we secure on behalf of our client. We do not charge money up-front, and we do not bill our clients hundreds of dollars per hour. We only get paid if we succeed in getting our clients paid.
Or, to sum up the answer to the question: It costs nothing to talk to us, nothing to hire us, and nothing at the end of your case unless we get you results.
SKILLED, COMPASSIONATE CHILD INJURY LAWYERS IN BAKERSFIELD
Parents and children face untold stress, upset, and expense when a child suffers a serious injury in Bakersfield. During a difficult time, they need a steady, experienced lawyer by their side to assist them in securing full payment for their injuries and losses.
Gomez Trial Attorneys is a prominent law firm in Bakersfield and throughout Southern California. We have the skill and resources to handle the most factually, legally, and emotionally challenging cases for injured children and their families. We also have a track record of success in securing top-dollar settlements, judgments, and jury verdicts on behalf of injured children.
Did your child suffer harm in an accident or incident in Bakersfield that has disrupted your lives and put your child's future in jeopardy? Are someone else's wrongful actions to blame? If so, then the compassionate, hard-working personal injury lawyers at Gomez Trial Attorneys invite you to contact us online or by phone at 866-TRIAL LAW (866-874-2552) to speak for free with a member of our team. We may have the ability to help you secure significant financial compensation to help you pay for your child's injuries and losses.
INJURED IN AN ACCIDENT? GET A REAL TRIAL LAWYER. GET GOMEZ
Our Process...
Easy as 1. 2. 3!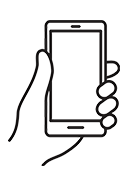 We will determine your case and submit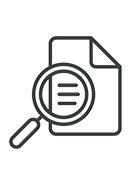 You will get regular update from us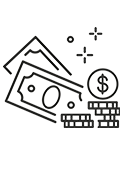 Collect your compensation

"John helped me find doctors, he referred me to his neurologist, his physical therapist, I mean, anything I needed he was right there, every step of the way. I couldn't have asked for a better result from all of this, I would absolutely recommend Gomez Trial Attorneys."

"During the time I was working with Gomez Trial Attorneys, they treated me very, very well. 100% of the time, they believed me, and they were very compassionate. They felt sorry for what happened and they understood the therapy process."

"They held my hand the whole time and kept me in the loop every aspect of my case which was very refreshing to me. They helped me get my settlement offer as fast as possible and I was able to keep my farm"

"The Gomez experience was the best experience it could be for me really, only positive things to say. They really were there every step if the way. Thanks to Gomez Trial Attorneys my dad is able to support my family as a single father"

"He opened the door for me to join his firm to help other brain Injury survivors and I never met another firm who is like this who was so understanding and caring who took the extra step and walked the extra mile with their clients and this is the best"

"I am very satisfied with the outcome with Gomez and I would definitely recommend Gomez to anybody, we tell people all the time, Get Gomez! They are really thorough with everything and they make you feel real comfortable."

"Just helped us through, guided us through, I kept notes all those years, we had questions all the time and they would always keep us informed of what was going on. They just unlayered it, layer by layer, I've never seen anything like them. Thank God for them."
Get your
free consultation
24/7 Support & Free Consultation