Bakersfield Dog Bite Injury Attorney
Bakersfield Dog Bite Injury Attorney
Dogs are often referred to as man's best friend and for good reason. Dogs are loyal companions and lovable family pets in households throughout Bakersfield, from Laurel Glen to Alta Vista. Unfortunately, dogs also bite, and when they do, can cause devastating pain, significant medical bills, and traumatizing life-long injuries that can forever change a dog bite victim's life.
Victims of Bakersfield dog bites deserve compensation for the injuries and losses they have sustained. The dog bite injury lawyers at Gomez Trial Attorneys can help. We represent dog bite victims throughout Southern California in lawsuits and other legal actions aimed at securing payment for dog bite-related injuries and losses. Contact us today to learn about how we may help you.
GOMEZ TRIAL ATTORNEYS – ABOUT OUR TEAM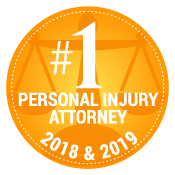 Gomez Trial Attorneys is an award-winning trial lawyer firm. We represent clients in Bakersfield and throughout the Central Valley.
For over fifteen years, our team of skilled trial lawyers has fought to secure maximum compensation for victims of personal injuries, including dog bites. In that time we have established an impressive track record of success on behalf of our clients, obtaining over $750 million in jury verdicts, judgments, and out-of-court settlements to assist them in recovering their health and rebuilding their lives.
Of course, we cannot guarantee that every case we take will achieve a favorable outcome. However, our clients do rest easier knowing that they have a team of lawyers on their side who possess the skill, knowlegde, and resources to get them the money they need and deserve.
OVERVIEW OF DOG BITE LAWS IN BAKERSFIELD
Like most states, the California legislature has enacted statutes addressing who has liability when a dog bites someone, and California courts have decided cases that add further detail and context to those laws. In addition, the City of Bakersfield has enacted its own ordinances that supplement state law by setting rules about dog ownership, control, and conduct within the city limits.
Here is an overview of the laws that typically apply in a Bakersfield dog bite case.
OWNERS HAVE STRICT LIABILITY FOR BAKERSFIELD DOG BITE DAMAGES
California law imposes strict liability on dog owners for dog bites. This means dog owners must pay for the damages caused when their dogs bite someone, regardless of the reasonableness of their actions in keeping their dogs, and regardless of whether the dog had ever previously demonstrated aggressive or vicious tendencies.
Simply put, if a dog bites you in Bakersfield and causes injuries, then the owner owes damages to compensate you, so long as:
The dog bit you (even if the bite didn't break the skin);
You suffered injuries from the bite itself or as a consequence of the bite (for example, you got hurt when a dog bite caused you to lose your balance and fall from a ladder); and
You had the legal right to be present on the property where the bite occurred.
DOG BITES AREN'T ALWAYS THE SAME AS DOG ATTACKS
The strict liability law above applies only to injuries and damages caused by a dog bite. Of course, a dog can harm a human in an attack even without biting. In those cases, however, dog owners do not have strict liability under California law, but will instead owe damages to the victim if the attack happened, at least in part, because of the dog owner's unreasonable actions or failure to act (in other words, if the owner was negligent).
For example, a dog owner would typically face liability for an unprovoked dog attack against a victim on public property, even if the dog did not bite, if the owner violated a local leash law or other animal control law in connection with the attack occurring.
OTHERS MAY BEAR LIABILITY FOR DOG BITES OR ATTACKS
The strict liability law above also only applies to dog owners. However, that does not mean owners are the only ones who might owe damages for injuries suffered from a dog bite or attack.
Other individuals, such as property owners, businesses, or even dog walkers, may also have liability to victims for injuries caused by a dog bite or attack, if their unreasonable actions, or failures to act, contribute to the cause of the bite or attack, and the resulting injuries. For example, a Bakersfield restaurant that allows patrons to bring their dogs into an outdoor dining area might face liability if its staff allowed an aggressive dog to remain on the premises, and the dog bit someone.
BAKERSFIELD DOG OWNERS AND BITE VICTIMS MUST REPORT BITES
Bakersfield city ordinances require dog owners and dog bite victims to report bites immediately to the City of Bakersfield Animal Control unit. An animal control officer will place the dog under quarantine so that it can be monitored for any indication that it has been exposed to rabies or any other disease that represents a threat to public health.
COMMON BAKERSFIELD DOG BITE INJURIES
A dog bite in Bakersfield can inflict serious injuries, both from the bite itself and from trauma precipitated by the bite (such as in the example above of falling from a ladder when a dog bite causes you to lose your balance).
Gomez Trial Attorneys represent clients who suffered a wide array of serious injuries in preventable accidents and incidents like dog bites.
We can help Bakersfield dog bite victims obtain compensation for common injuries such as:
Lacerations that cause extensive blood loss and disfiguring scars.
Nerve damage from bites that sever nerve endings and cause weakness or paralysis.
Infections from dangerous diseases like rabies.
Trauma resulting from falls caused by a dog bite, including traumatic brain injuries and spinal cord injuries.
Broken bones from the force of a dog bite itself, or falls resulting from the bite.
One thing to note about dog bite injuries is they can have a disproportionately severe effect on child victims. By some estimates, dog bites constitute a more significant health problem for children than whooping cough, mumps, and measles combined. They are also more common than childhood injuries involving playground injuries, mopeds, ATVs, skateboards, and bike accidents.
Usually, the most common victims of a dog bite incident are boys aged five to nine years old. Children often suffer dog bite injuries to the neck, head, and face, resulting in potentially fatal or catastrophic wounds, and disfiguring scars.
ACTIONS TO TAKE AFTER A BAKERSFIELD DOG BITE ACCIDENT
A dog bite incident can feel overwhelming and stressful, but it is important to understand that the actions you take in its aftermath are not only critical to your health and safety, but also your legal and financial rights. In the event of a dog bite in Bakersfield that affects you or a loved one, consider taking these steps.
GET EMERGENCY MEDICAL HELP
Depending on the severity of the dog bite, you may need to seek emergency medical attention immediately. If this is the situation you or a loved one are in, you should dial 911 to summon emergency responders and notify authorities of the bite.
Even if the dog bite injury does not require emergency treatment, it is still a good idea to seek medical care for any bite that breaks the skin. Dog bite wounds pose a risk of infection and can leave disfiguring scars. Seek medical treatment as soon as you can.
REPORT THE BITE
As required by Bakersfield ordinances, report the bite right away to Animal Control, so that an animal control officer can quarantine the dog as a precaution against potential rabies exposure.
IDENTIFY AND GET INFORMATION FROM THE DOG'S OWNER
Identifying the dog's owner is critical not only to help you obtain the compensation you need, but also to verify that the dog received its required vaccinations. Bakersfield ordinances require dog owners to license and tag their dogs, so if you do not know who the owner is, you can obtain that information from Animal Control. We can help you do this.
TAKE PICTURES OR VIDEOS
If possible and safe to do so, take photos or videos of the dog that bit you, and gather any other information available about its breed, size, color, and name.
It may also help to take periodic photos of the dog bite injuries you suffered. Visual evidence of an injury can serve as a powerful tool in securing compensation from dog owners, insurance companies, and others.
GET WITNESS DETAILS
If there were others at the scene who saw what happened, make sure you get their names and contact information, so that your lawyer can follow up with them and ask them about what they saw. Witness statements can also serve as useful evidence in obtaining payment for the harm you suffered.
CONTACT A BAKERSFIELD DOG BITE ATTORNEY
The sooner you contact a skilled Bakersfield dog bite attorney, the better your chances of securing the compensation you deserve for your injuries and losses. In contrast, waiting to talk to a lawyer can make your case more difficult to prove and may, if you wait too long, result in the loss of your rights to compensation altogether.
HOW WE HELP BAKERSFIELD DOG BITE VICTIMS
Victims of Bakersfield dog bites seek our help at Gomez Trial Attorneys because they know they should receive compensation for the harm they suffered. However, they do not always know exactly what we can do for them. Here's an overview.
Most fundamentally, we can help dog bite victims take the legal action necessary to secure maximum compensation for their injuries and losses. The specific steps we take on behalf of victims to achieve that result may vary from case to case.
However, in general, we often:
Investigate dog bite incidents in Bakersfield to gather evidence to prove exactly what happened, and who should face legal and financial accountability.
Evaluate the full scope of damages our client suffered because of a dog bite, with a particular focus on any future medical or financial consequences of the bite for which the dog owner or others should pay.
Plan an effective and efficient legal strategy for securing maximum compensation to pay for the harm our client endured.
Communicate with our client about the strategy we propose, and answer our client's questions in plain, straightforward language.
Prepare and file demands, complaints, and other documents necessary to assert our client's legal rights in court or to insurance companies.
Negotiate fair settlements of our client's claim whenever possible.
Take our client's case to trial when necessary to secure the compensation our client deserves.
Collect the money due to our client from the dog owner, insurance company, or other party with legal and financial liability for our client's injuries.
To find out how Gomez Trial Attorneys may help you after a Bakersfield dog bite injures you or a loved one, contact us to speak for free with an experienced member of our team.
FREQUENTLY ASKED QUESTIONS ABOUT BAKERSFIELD DOG BITE CASES
In the aftermath of a Bakersfield dog bite incident, victims and their family members (especially parents of young children) have lots of questions about their rights. Answers to some common questions are below.
For answers to specific questions you may have about a Bakersfield dog bite injury you or a loved one suffered, contact us today.
IF I CANNOT AFFORD TO GO TO THE DOCTOR FOR MY BAKERSFIELD DOG BITE INJURY, WHAT SHOULD I DO?
The only thing worse than suffering a dog bite injury is not having the money or the insurance to get the injury checked out by a doctor. Fortunately, in California, there are things you can do to get the medical treatment you need.
First, depending on your income, you may be able to apply for emergency Medi-Cal to cover your emergency health care treatment.
But, if you do not have health insurance or the funds to get examined by a medical professional, you can try to find a physician who is willing to work with you on a medical lien basis. Medical liens sometimes enable individuals to obtain medical care from a health care provider on credit against an eventual award of money damages. In other words, it's an agreement that medical bills will get paid from any settlement or judgment the dog bite victim receives.
The dog bite lawyers at Gomez Trial Attorneys can often assist bite victims in arranging a medical lien with a health care provider. If you find yourself in that situation, then we urge you to contact a skilled attorney, like a member of our team, right away, so that your medical needs do not go unmet.
IS THERE ANY REASON I MIGHT NOT GET COMPENSATION FOR A DOG BITE?
Dog owners and others facing liability for a dog bite will often raise arguments for why they should not have to pay damages to the victim. Lawyers call these arguments defenses.  Generally speaking, the strict dog bite liability statute for dog owners in California leaves them very little wiggle room to get out of paying damages.
However, a dog owner might argue:
The dog bite victim was trespassing on private property. The strict liability statute only applies to bites suffered by people who are lawfully on the property where the bite occurred. So, trespassing is a defense under that statute. It is not, however, an absolute defense against all liability. A dog owner could still face liability to a trespasser if the owner acted unreasonably in causing the injury.
The bite victim provoked the dog. Bakersfield dog bite victims have to own their own behavior. The amount of damages they can receive might be reduced by their own share of the fault for the bite if they provoked the dog into biting them. Generally speaking, children who might not know the warning signs of an agitated dog will bear less of the blame for provoking a dog than adults who should know better.
The dog was defending the owner or the owner's property. Similar to provoking a dog, the victim might have to share at least some of the blame for bite injuries if the dog attacked in reasonable defense of the owner or the owner's property.
The dog was a police or military K-9 acting within the scope of its service role. A criminal suspect bitten in the course of a police or military K-9's service role may not have a claim, but only if the dog and its handler acted reasonably. If the dog's actions constituted an unreasonable use of force by its handler, then the victim may still have a claim.
At Gomez Trial Attorneys, we urge anyone harmed by a dog bite in Bakersfield to contact us for a free consultation. Never assume that your own actions bar you from recovering damages. Instead, consult an experienced lawyer who can explain your rights.
I FORGOT TO REPORT THE DOG BITE TO BAKERSFIELD ANIMAL CONTROL. DOES THAT MEAN I CAN'T SUE?
No. You have a legal obligation under Bakersfield ordinances to report the bite, but your failure to do so does not mean that you necessarily lose your rights to compensation. For one thing, the dog owner also owes a duty to report the bite, so it might not matter that you forgot to make a report. Even if you both failed to report, you can still assert your rights.
That's not to say you should ignore the rules. We encourage you to report the bite immediately because it protects you and others from rabies and other dangers. If you need help, a skilled lawyer can always assist you in making that report.
I LOVE DOGS. IF I REPORT THE DOG BITE THAT INJURED ME, DOES THAT MEAN THE DOG WILL BE DESTROYED?
No. Reporting a dog bite in Bakersfield does not automatically result in the dog being destroyed. It only means the dog will be subject to a quarantine period to make sure it has not exposed you to rabies or other dangerous pathogens.
Under Bakersfield animal ordinances, destroying a biting dog usually only happens if:
The dog does, in fact, test positive for rabies or a similar dangerous disease.
After an administrative process in which the owner can participate, City authorities determine the dog is "vicious and its release would create a significant threat to the public health, safety and welfare."
Dogs bite all the time, usually for reasons that are natural for dogs and that do not necessarily reflect that the dog is dangerous to others. You can rest assured that your right to receive compensation for a Bakersfield dog bite does not come at the cost of the dog's life.
WILL INSURANCE COVER MY DOG BITE INJURIES?
Chances are high that one or more insurance policies may cover your dog bite injuries.
Here are some common insurance coverages that can apply.
The dog owner's homeowner's or renter's insurance may cover the owner's liability for your bite-related injuries and losses. Some policies include that coverage as a standard component. Others require dog owners to pay extra for it, so long as the insurance company does not exclude coverage for the owner's particular dog breed, such as a pit bull.
Workers' compensation insurance may cover your Bakersfield dog bite injury if you suffered the injury in connection with your work. Most Bakersfield employers must carry workers' compensation insurance for their employees. Workers' comp will typically cover the cost of all reasonably necessary medical care you need after suffering a work-related dog bite, and will reimburse a portion of any income you lose if the bite injury keeps you out of work.
Your own health insurance will likely cover the costs of medical treatment for a dog bite in Bakersfield. In that case, your health insurance company may claim reimbursement from the dog owner or others who have liability to you through a legal principle known as subrogation.
The team at Gomez Trial Attorneys has years of experience assisting dog bite victims in securing payment from insurance policies for dog bite injuries.
WHAT COMPENSATION CAN I GET IF I SUE THE DOG OWNER OR SOMEONE ELSE FOR MY DOG BITE INJURIES?
Every Bakersfield dog bite case differs. In general, however, a lawsuit for damages may demand compensation for:
Economic damages, which consist of financial losses that result from a dog bite, including:
Past, present, and future medical expenses related to treating the bite and any related health complication, including the cost of physician visits, emergency room treatment, hospital stays, and prescription medications.
Lost wages from missing work
Lost earning capacity if a dog bite injury causes a disability
Property damage
At-home nursing care
Replacement services such as child care or cleaning services
Rehabilitative services such as occupational and physical therapy
Other out-of-pocket expenses
Non-economic damages, which consist of non-monetary harm a dog bite victim suffers, such as:
Pain and suffering
Loss of companionship or consortium
Mental anguish
Loss of enjoyment of life and activities
Scarring
Disfigurement
Bakersfield courts may also award exemplary (or punitive) damages in cases where clear and convincing evidence demonstrates that the at-fault party, such as the dog owner, acted with malice, fraud, or oppression in causing, or failing to prevent, the dog bite. This is a high standard, which means that courts only award exemplary damages in the most extreme cases.
DOES CALIFORNIA LAW CAP THE DAMAGES I CAN RECEIVE FOR A DOG BITE?
No. California law does not impose damages caps in dog bite lawsuits. This means that a Bakersfield court or jury can award the dog bite victim as much compensation and punitive damages as they believe are just and necessary.
HOW MUCH IS MY BAKERSFIELD DOG BITE CLAIM WORTH?
The value of a dog bite claim in Bakersfield depends on many factors.
First, the amount of money you can demand as damages typically depends on the severity of your dog bite injuries and their impact on your life. The more severe your injuries and the more significant effects of such, the larger your medical bills, the more time you miss from work, and the greater your pain and suffering, are all core components considered in most damages awards.
Next, the value of your dog bite claim can depend on the strength of the case your lawyer makes on your behalf. The more compelling the evidence, and the more convincing the arguments your lawyer can present, the higher the probability of you recovering maximum damages through a settlement, judgment, or jury award.
Finally, the financial outcome of your case can depend on the amount of money available with which to pay you. Payment for damages usually comes from insurance policies or out of the at-fault party's pocket, so any limits that exist on either of those sources of payment can affect the amount you ultimately receive.
To explore the potential value of your Bakersfield dog bite injury claim, contact the team at Gomez Trial Attorneys today to speak for free with a skilled legal professional.
HOW LONG AFTER A DOG BITE IN BAKERSFIELD DO I HAVE TO SUE FOR DAMAGES?
A California law called the statute of limitations sets a maximum amount of time in which an individual can file a lawsuit after suffering injuries from a dog bite. Failure to take legal action before that time expires results in the loss of the right to sue for compensation.
In California, in most cases, the statute of limitations for a dog bite case is two years from the date of the bite if suing a private party, and six months after the bite if suing a public entity, like the police department. However, there are numerous exceptions to this rule that can lengthen or shorten the amount of time an individual has in which to file a case.
To ensure your legal rights remain protected and that you give yourself the best opportunity to obtain the compensation you need, contact an experienced dog bite attorney in Bakersfield as soon as possible after getting bitten. The sooner you have a lawyer advocating for you, the higher the likelihood of securing a favorable financial outcome in your case.
CAN I SUE IF SOMEONE ELSE'S DOG BIT AND INJURED MY DOG IN BAKERSFIELD?
Yes, if the dog owner's wrongful actions played a role in what happened between the two dogs.
Dog owners in Bakersfield do not face strict liability for dog-on-dog bite injuries. The strict liability statute only applies when a dog bites a human.
Instead, an injury to your dog by another dog is considered an injury to your personal property. You can sue for damages if the owner of the other dog knew the other dog was vicious, encouraged the other dog to attack yours, or otherwise acted in an unreasonable manner in connection with the dog attack, such as by violating a Bakersfield dog safety ordinance.
WHAT DOES A DOG BITE LAWYER COST?
Gomez Trial Attorneys offers anyone who has suffered injuries and losses from a Bakersfield dog bite a free consultation with a member of our team. In a consultation, a skilled legal professional can discuss what happened with you, and give you a preliminary read on your potential rights to receive compensation.
We also represent clients in dog bite cases on a contingent fee basis. That means we do not charge up-front fees, nor do we bill by the hour. Instead, we and our client agree to a percentage of any money we recover for our client that we will keep as our fee.
By working on a contingent fee basis, we make our services available to anyone in Bakersfield who needs them. Our clients face no financial risk in hiring us, because we only get paid if our clients get paid.
EXPERIENCED DOG BITE LAWYERS IN BAKERSFIELD
Do not wait to seek legal assistance after a Bakersfield dog bite injury disrupts your life or the life of a loved one. Contact Gomez Trial Attorneys online or call us at 866-TRIAL LAW (866-874-2552) for a free consultation with an experienced personal injury attorney who can answer your questions and help you explore your options.
INJURED IN AN ACCIDENT? GET A REAL TRIAL LAWYER. GET GOMEZ
Our Process...
Easy as 1. 2. 3!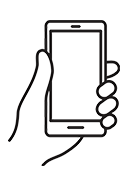 We will determine your case and submit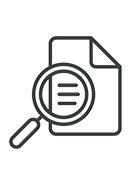 You will get regular update from us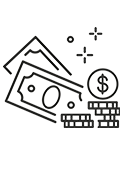 Collect your compensation

"John helped me find doctors, he referred me to his neurologist, his physical therapist, I mean, anything I needed he was right there, every step of the way. I couldn't have asked for a better result from all of this, I would absolutely recommend Gomez Trial Attorneys."

"During the time I was working with Gomez Trial Attorneys, they treated me very, very well. 100% of the time, they believed me, and they were very compassionate. They felt sorry for what happened and they understood the therapy process."

"They held my hand the whole time and kept me in the loop every aspect of my case which was very refreshing to me. They helped me get my settlement offer as fast as possible and I was able to keep my farm"

"The Gomez experience was the best experience it could be for me really, only positive things to say. They really were there every step if the way. Thanks to Gomez Trial Attorneys my dad is able to support my family as a single father"

"He opened the door for me to join his firm to help other brain Injury survivors and I never met another firm who is like this who was so understanding and caring who took the extra step and walked the extra mile with their clients and this is the best"

"I am very satisfied with the outcome with Gomez and I would definitely recommend Gomez to anybody, we tell people all the time, Get Gomez! They are really thorough with everything and they make you feel real comfortable."

"Just helped us through, guided us through, I kept notes all those years, we had questions all the time and they would always keep us informed of what was going on. They just unlayered it, layer by layer, I've never seen anything like them. Thank God for them."
Get your
free consultation
24/7 Support & Free Consultation