Bakersfield Nursing Home Negligence Attorney
Bakersfield Nursing Home Negligence Attorney
Nursing home facilities are a great way to get your loved ones the care, attention, and help they need. After all, this is what nursing homes are designed for. That is why it can be so devastating to discover that your loved one has been a victim of nursing home neglect, and their health has declined both emotionally and physically.
When you trust a nursing care facility with your loved one's life, you should know that they are getting the care they need. When they do not, your loved one deserves justice for the mistreatment they had to endure. For these reasons, if you believe your loved one has suffered neglect at the hands of their nursing home, it is time to take legal action and reach out to the Gomez Trial Attorneys.
Our skilled Bakersfield nursing home negligence lawyers are here for you, ready to provide you the legal help you need and fight for the financial recovery you and your loved one are entitled to.
WHY YOU WANT TO CALL GOMEZ TRIAL ATTORNEYS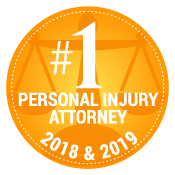 Gomez Trial attorneys is a trial law firm that was founded to help those harmed in accidents. Today, we handle all types of injury claims and often take on California's most prominent cases, including the Pizza Hut delivery driver case, the runaway Lexus case that caused the death of CHP Officer Mark Saylor and his family, and the American Beauty Murder case.
Yet, even after taking on these high-profile cases for the last fifteen years, our mission remains the same. We want to fight for those who cannot fight for themselves and go after the justice they deserve.
As a result, we have collected over $750 million in settlement awards and jury verdicts for our clients, with some of our most recent judgments including:
$105,356,000 jury verdict for a fraud and negligence case
$106,000,000 for a wrongful death case
$150,000,000 settlement for an environmental contamination case
$105,000,000 for a medical fraud incident
$2,900,000 for a car accident
$2,750,000 settlement for a premise's liability incident
$9,500,000 for a burn injury accident
$2,750,000 settlement for a trucking accident resulting in a brain injury
$16,200,000 settlement for a slip and fall- traumatic brain injury accident
WHAT EXACTLY IS NURSING HOME NEGLECT?
Nursing home neglect refers to the horrific but common issue in the United States that deals with problems in the nursing home. This neglect occurs when residents in nursing homes or care facilities do not get the proper care they need and suffer significant health and mental problems.
Even though nursing home neglect may not appear to be as violent as other forms of elder abuse, it is and can result in devastating problems- emotionally, physically, and psychologically. Plus, it has become a substantial problem across the nation. In fact, according to the National Center for Victims of Crime, over 15 percent of nursing home elder abuse complaints deal with neglect.
It is important to remember that failing to meet a nursing home resident's basic needs is never acceptable and if you or a loved one has been mistreated in a nursing home, you must reach out to the Gomez Trial Attorneys as soon as possible. Our Bakersfield nursing home negligence lawyers can quickly investigate any issues you are experiencing and get to the bottom of them.
BAKERSFIELD NURSING HOME NEGLECT- THE DIFFERENT FORMS
Nursing home neglect takes on many forms because, unlike abuse, which is intentional, elder neglect can be deliberate or unintentional. Generally, nursing home neglect in Bakersfield occurs when a caretaker does not fulfill their obligations to the nursing home residents through the following actions:
BASIC LIVING NEEDS NEGLECT
The basic needs neglect often results when the caretaker fails to provide the nursing home residents with a reasonable amount of water or food or does not provide them with a safe and clean living environment while they are in the nursing home.
Typically, basic needs neglect involves:
Physical deprivation of food or water
Being left out in the elements
Not being appropriately or consistently bathed
EMOTIONAL AND SOCIAL NEGLECT
This type of neglect usually occurs when the nursing home caretakers provide their residents with unkind treatment, such as frequently leaving them alone or failing to provide them with the social and emotional care they need.
Common examples of emotional and social neglect include:
Repeatedly ignoring the nursing home resident
Consistently isolating the nursing home resident
Yelling or screaming at the nursing home resident
Not providing the nursing home resident with a walker or wheelchair when they have mobility issues
Not helping a nursing home resident who has significant mobility or mental problems move around
MEDICAL NEGLECT
Medical neglect is defined as a caretaker failing to prevent or address a resident's medical concerns such as infections, cognitive disorders, bedsores, or diabetes.
Medical neglect often involves:
Caretakers not helping elderly residents with mobility issues move around, causing them to suffer bedsores
Caretakers not reporting illnesses to medical staff or doctors
Caretakers not administering medications that are needed
Caretakers not providing nursing home residents with appropriate care for current health issues such as diabetes or dementia
Caretakers ignoring a physician's medical recommendation
Caretakers failing to recognize obvious signs of a medical illness, mental health issue, or a physical injury
PERSONAL HYGIENE NEGLECT
Personal hygiene neglect is the failure of providing nursing home residents with adequate assistance in terms of hygiene, such as helping residents maintain their dental care, bathe, do laundry, or even comb their hair.
This type of neglect often arises in the nursing home when caretakers fail to:
Change a nursing home resident's bedding when they soil themselves
Change a nursing home resident's clothing consistently
Clean a nursing home resident's room
Keep the nursing home facility clean
COMMON SIGNS OF BAKERSFIELD NURSING HOME NEGLECT
Numerous signs can indicate your loved one suffered nursing home neglect. Yet, even though some of these signs may be subtle, it is still essential to be aware of them as they are critical to the safety and health of your loved one.
Some of the most common signs and symptoms of nursing home neglect often include nursing home residents:
Experiencing unusual dehydration or weight loss
Being left alone at a public location
Having unexplained burns, lacerations, broken bones, and bruising
Experiencing unsafe living conditions such as lack of heat or lack of running water
Experiencing personality changes or hygiene problems
Experiencing bedsores from not being turned regularly
Having to live with dirty clothes, bugs, soiled bedding, or other dirty conditions
Complaining of sleeping issues
Despite these signs, sometimes, it may be incredibly difficult to detect nursing home neglect. For instance, those nursing home residents with dementia or Alzheimer's cannot always provide their side of what happened because of their illness. Consequently, witness testimony is often required to know whether a loved one has experienced any nursing home neglect.
However, if you believe your loved one has been suffering any mistreatment at their nursing home, you must immediately speak to the Gomez Trial Attorneys. Our skilled nursing home negligence lawyers can promptly investigate the situation, determine if the nursing home staff's actions are neglectful, and get your loved one the appropriate care they need.
ACTIONS TO TAKE IF YOU SUSPECT YOUR LOVED ONE SUFFERED HARM DUE TO NURSING HOME NEGLECT
When you place a loved one in a nursing home, you expect that they will be given the care they need. However, this does not always happen. If you have reason to suspect your loved one is experiencing nursing home neglect, you need to take action and ensure this neglect does not go unchecked. That is why you must:
REVIEW BEFORE YOU DECIDE ON A FACILITY
Before even deciding on a nursing facility, you must take steps to check the location out. Online reviews and the facility's appearance may provide you with some insight into the nursing home, but they often will not provide you with the whole picture. Usually, you will need to check out the nursing home yourself and look for signs of unsanitary living conditions, low quality of care, and understaffing.
CHECK ON LOVED ONES REGULARLY
The best way to ensure your loved one is getting the treatment and care they need is to check on them regularly. Visiting them consistently can help you see first-hand how they are doing, whether there are any signs of improper hygiene, if they are looking more tired or if they are losing weight. Plus, you will see how the staff interacts with not only your loved one but with other elderly residents. However, if you cannot visit them frequently, make sure you reach out to them over the phone.
LOOK FOR ANY SIGNS OF NURSING HOME NEGLECT
When you visit or talk to your loved one, always look for signs of nursing home neglect. Even if your loved one does not say that anything is wrong, make sure you observe how they look, how they are acting, and whether they are getting the proper care they require. If you see anything that is not how it should be, make sure you address it with the nursing home immediately and document every time you speak to the facility about your loved one's care.
LISTEN TO YOUR LOVED ONE
If your loved one tells you that they are not being taken care of properly or complains of any neglect, you need to listen to them. You will want to look into the caretaker's actions and verify that they provide your loved one with adequate treatment. If you decide to ignore these complaints or statements, your loved one may stop coming to you with future issues, which can result in horrific consequences.
REPORT NURSING HOME NEGLIGENCE IMMEDIATELY
Quite often, nursing home neglect can also mean there are other forms of elder abuse going on.
That is why, if you suspect nursing home neglect, you need to contact:
The police: If there is apparent nursing home neglect, or you believe your nursing home resident is in danger either physically or developing other severe health issues, you need to call the police immediately or, at the very least, file a complaint. These police officers can intervene to make sure your loved one stays safe and move them to a different facility or a secure location. They can also investigate the situation and confirm if the nursing facility or caretakers broke any laws.
Adult Protective Services: Every state has a form of protective services for adults. These agencies are in charge of investigating any complaints against a nursing home for negligence or abuse and will determine how serious the situation is. In California, the Adult Protective Services (APS) agency is in charge of helping elderly adults (over the age of 65 years old) and dependent adults (18 to 64 years old and disabled) who are victims of neglect, abuse, exploitation, or who can't meet their own needs. This agency is also responsible for looking into any reports of nursing home negligence and getting these elders the help they need.
Gomez Trial Attorneys: We can help you with the above tasks and help you seek compensation for the harm you or your loved one suffered.
BAKERSFIELD NURSING HOME NEGLIGENCE FAQS
There is nothing worse than learning your elderly loved one suffered harm at the hands of a facility that was entrusted to take care of them. Unfortunately, in the United States, this nursing home mistreatment happens constantly and often results in devastating harm, debilitating pain, and a slew of issues that will forever impact these victims and their family's lives.
That is why if you or a loved one suffered harm due to nursing home neglect, it is time to take action and go after the financial recovery your loved one deserves. To better help you understand what these legal remedies entail, the Gomez Trial Attorneys has prepared the below answers to some of the most common questions our nursing home negligence victims often have.
We hope with this information, you have a better understanding of the legal actions you can pursue and the compensation you are entitled to. However, if you do not see your question listed, feel free to reach out to us, and we can go over your case one-on-one.
1. WHY DOES NURSING HOME NEGLECT HAPPEN SO FREQUENTLY IN THE UNITED STATES?
Nursing home neglect is incredibly prevalent in the United States. In fact, according to the National Center on Elder Abuse, almost 95 percent of nursing home residents have experienced neglect themselves or witnessed it happening to another elderly individual. So why is this issue so common, especially to one of our most vulnerable populations?
Generally, this neglect is due to:
Improper training: When caretakers are not properly trained, they are more prone to mistakes when handling nursing home residents. As a result, this inadequate training can lead to grave errors, especially when these caretakers need to administer medication or provide care to the more dependent residents, such as those with mobility issues.
Understaffing problems: Unfortunately, one of the most significant issues most nursing homes have is they are continuously understaffed, meaning that many of these employees are overburdened, stressed, exhausted, and overwhelmed. When these staff members cannot get the help they need, they might start cutting corners and not provide the proper care that nursing home residents require. Consequently, this lack of proper care can cause serious health issues that can lead to devastating consequences.
Inadequate hiring practices: When a nursing care facility hires a caretaker, they need to verify their background, including their criminal background and past employment records. If a facility does not take these actions, it leaves residents at a higher risk of being mistreated or neglected by the staff they hire.
If you have been harmed because of nursing home neglect, it can be quite challenging to determine the reason behind these actions. However, no matter what the cause of the neglect was, you deserve justice for the injuries you sustained. That is why you need to contact the Gomez Trial Attorneys as soon as possible and let our experienced nursing home negligence lawyers take on this fight for you.
2. WHAT ARE SOME OF THE CONSEQUENCES OF NURSING HOME NEGLECT?
Sadly, nursing home neglect can substantially impact the well-being and health of a nursing home resident.
These neglectful actions can not only affect an individual's physical health, mental health, and hygiene, but in more severe cases, this neglect can result in death.
Physical health issues: Physically, the consequences of nursing home neglect often involve recurring sickness or injuries, dehydration, extreme tiredness, weight loss, anemia, respiratory infections, urinary tract infections, dental issues, and even Methicillin-resistant Staphylococcus aureus (MRSA).
Mental health issues: The mental issues that often arise from nursing home neglect include loneliness, the inability to trust others, substance abuse problems, personality changes, suicidal thoughts, and unpaid debts.
Poor hygiene: Nursing home neglect can also result in residents having to endure poor hygiene, including soiled clothing, dirty skin, foul odor, and missing or ill-fitted clothes.
3. WHAT DO YOU NEED TO SHOW TO PROVE NURSING HOME NEGLIGENCE?
Generally, nursing home negligence claims are incredibly difficult to prove. They often require extensive evidence and detailed information that can show what happened and who was at fault. That is why the more evidence you can present in a nursing home negligence lawsuit, the better chance you have of succeeding in your claim.
Typically, to prove nursing home neglect, you need to gather:
Witness statements that can help back up your claims
Pictures or videos of unexplained bruises, burns, or other injuries
Medical records that go into detail describing the injuries that were endured, the extent of the harm, and how these injuries may have occurred
Detailed notes regarding your loved one's treatment in the nursing home facility, including the injuries you have witnessed, the number of times you spoke to the nursing home management staff about your loved one's care, and any other details that can help explain the facility's neglect.
If, for some reason, you can not obtain all of this evidence. Do not worry. When you work with the experienced Bakersfield nursing home negligence lawyers at the Gomez Trial Attorneys, we can handle this investigation process for you and make sure to gather the critical evidence needed to prove that the nursing home was liable for your injuries and the damages that occurred.
4. WHAT ARE THE DIFFERENCES BETWEEN NURSING HOME ABUSE AND NURSING HOME NEGLECT IN BAKERSFIELD?
While both nursing home neglect and abuse are severe forms of nursing home mistreatment, they do differ. Nursing home abuse is an intentional or deliberate act that results in a caretaker injuring a nursing home resident or placing them at serious risk of being hurt. In addition, this nursing home abuse can be both physical or emotional.
On the other hand, nursing home neglect is a type of abuse, but it is usually characterized by a lack of action rather than an intentional act. Nursing home neglect often involves the caretaker failing to fulfill a certain caretaking obligation because of their deliberate or careless actions. For instance, if a nursing home caregiver is under-trained, their actions may be unintentional as opposed to a caretaker's neglectful actions that result from an intentional lack of care.
However, no matter if these nursing home staff members intentionally hurt a resident, or their neglectful actions resulted in their serious harm. These victims need to hold those who hurt them accountable for their actions. That is why when you contact the Gomez Trial Attorneys, our nursing home negligence lawyers are here to fight for you and your loved one. We do this by investigating your loved one's nursing home neglect accident thoroughly, figuring out what happened, and going after the financial recovery they need.
5. WHAT ARE THE STATUTES OF LIMITATIONS IN A BAKERSFIELD NURSING HOME NEGLECT CASE?
In California, many nursing home neglect cases are filed as negligence claims, which means that the statute of limitations for these types of cases is two years from the date of the nursing home neglect incident or the date of the injury. If you do not bring this claim within this allotted time, you can be barred from pursuing legal action and collecting compensation for the harm you endured.
However, this timing can get complicated, primarily since nursing home neglect does not involve a single incident. Instead, this neglect or harm happens over a more extended time, making it hard to determine the exact date of when you need to file your case. That is why to ensure your rights are protected and you can go after the money you need, you must speak to an experienced Bakersfield nursing home negligence attorney as soon as possible.
When you contact the Gomez Trial Attorneys, our legal team can promptly determine how much time you have to file your case while also ensuring that your legal documents and complaints are prepared accurately and filed before time runs out.
6. HOW MUCH IS MY BAKERSFIELD NURSING HOME NEGLECT CASE WORTH?
One of the most common questions we receive regarding nursing home neglect cases is how much money the case is worth. Unfortunately, no attorney can tell you this exact amount, as this answer will largely depend on numerous factors that can impact the value of your claim.
For instance, take into account:
The specific circumstances and facts of the neglect
The extent of the nursing home neglect
The duration of this nursing home neglect
The severity of harm that resulted from this nursing home neglect
The medical treatments needed following this nursing home neglect
The extent of the pain and suffering the nursing home resident endured because of this neglect
Fortunately, when you work with the Gomez Trial Attorneys, you do not have to worry about tackling these factors on your own. Our skilled nursing home negligence lawyers can go over these factors, determine which ones may impact your case, and prepare the strongest lawsuit in response. Making sure we go after the maximum compensation that you deserve.
7. WHAT RIGHTS DO BAKERSFIELD NURSING HOME RESIDENTS HAVE?
Under California law, nursing home residents are entitled to specific rights. These rights must be provided to every resident at the time of their admission to a nursing care facility in the form of a written policy.
According to these regulations, the Resident Bill of Rights provides nursing home residents with a right to:
Dignity, privacy, and respect
Possess their own personal property
Choose their own physician
Manage their own finances
Determine which visitors they want to receive
Be entirely informed of their medical condition and the treatments available
Plan their own medical care and treatment
Be transferred or discharged from the facility only for medical reasons
Even though these rights appear relatively straightforward and should ideally be given out automatically, they are not. In truth, given the recent increase in nursing home litigation, it is clear that nursing home facilities are failing their residents with even their most basic needs.
That is why if your loved one believes their resident rights have been violated, make sure you retain skilled legal counsel immediately to take on their nursing home neglect case.
8. HOW CAN GOMEZ TRIAL ATTORNEYS HELP ME WITH MY BAKERSFIELD NURSING HOME NEGLIGENCE CLAIM?
Nursing home negligence claims are complicated, tedious, and quite difficult to prove. Not only do you need a thorough understanding of the state's laws, but you also need to provide sound legal arguments, and detailed evidence that can help establish the Bakersfield nursing home was responsible for your loved one's injuries and damages.
Fortunately, you do not have to tackle this complex legal battle on your own.
When you retain the Gomez Trial Attorneys to take on your Bakersfield nursing home neglect case, our experienced nursing home negligence lawyers can take on this fight for you and provide you with:
Discuss your nursing home neglect situation in detail, go over your questions and concerns, and determine what legal options you can pursue.
Investigate the incident, interview witnesses, and secure vital evidence to prepare the strongest case on your behalf.
Obtain copies of medical documents and records to determine if any state or federal laws were broken concerning resident care.
Help file an administrative complaint against the nursing home facility.
Handle all the discussions and negotiations with the nursing home facility and ensure we fight for maximum compensation.
Take your case to trial if the other side is unwilling to negotiate fairly, and work tirelessly to bring your lawsuit to a successful resolution.
CONTACT AN EXPERIENCED BAKERSFIELD NURSING HOME NEGLIGENCE ATTORNEY
If you or a loved one has been a victim of nursing home neglect in Bakersfield, do not wait any longer. You must get them the legal help they need and contact an experienced Bakersfield personal injury lawyer at Gomez Trial Attorneys today. When you consult our attorneys, we can promptly investigate the incident, determine the legal options your loved one can pursue, and protect their legal rights.
Contact us at 866-TRIAL LAW (866-874-2552) for your free case consultation and let our legal team show you how we can obtain the justice and compensation you deserve.
INJURED IN AN ACCIDENT? GET A REAL TRIAL LAWYER. GET GOMEZ
Our Process...
Easy as 1. 2. 3!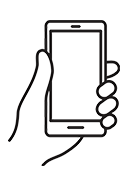 We will determine your case and submit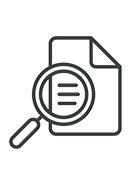 You will get regular update from us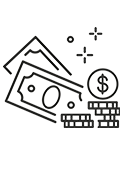 Collect your compensation

"John helped me find doctors, he referred me to his neurologist, his physical therapist, I mean, anything I needed he was right there, every step of the way. I couldn't have asked for a better result from all of this, I would absolutely recommend Gomez Trial Attorneys."

"During the time I was working with Gomez Trial Attorneys, they treated me very, very well. 100% of the time, they believed me, and they were very compassionate. They felt sorry for what happened and they understood the therapy process."

"They held my hand the whole time and kept me in the loop every aspect of my case which was very refreshing to me. They helped me get my settlement offer as fast as possible and I was able to keep my farm"

"The Gomez experience was the best experience it could be for me really, only positive things to say. They really were there every step if the way. Thanks to Gomez Trial Attorneys my dad is able to support my family as a single father"

"He opened the door for me to join his firm to help other brain Injury survivors and I never met another firm who is like this who was so understanding and caring who took the extra step and walked the extra mile with their clients and this is the best"

"I am very satisfied with the outcome with Gomez and I would definitely recommend Gomez to anybody, we tell people all the time, Get Gomez! They are really thorough with everything and they make you feel real comfortable."

"Just helped us through, guided us through, I kept notes all those years, we had questions all the time and they would always keep us informed of what was going on. They just unlayered it, layer by layer, I've never seen anything like them. Thank God for them."
Get your
free consultation
24/7 Support & Free Consultation