Brain swelling after a car accident is one of the most serious health consequences that you can experience. Swelling in the brain can be a sign of serious trauma that could impact your life moving forward. It is vital to seek medical care right away for these injuries.
When the accident that caused brain swelling results from an act of negligence, it may be time to seek out legal counsel. An attorney could advise you on whether you have a viable case for compensation due to your injuries. Reach out to a brain injury attorney to discuss your legal options right away.
What Happens to the Brain After a Car Accident?
Several severe brain injuries can occur in a car accident. Brain swelling is a symptom of several of these conditions. It is helpful to understand the nature of these injuries, given that the symptoms of brain trauma can vary dramatically from one case to another. Some brain injuries that can occur in a car accident include:
Diffuse axonal injuries. Diffuse axonal injuries — or DAI — involve damage to the nerve tissues connected to the brain. This can occur from a violent impact or damage from the brain striking the skull.
Coup-contrecoup injuries. Coup-contrecoup injuries are essentially two injuries in one. They occur when an impact to the head damages one part of the brain, then the resulting force causes the brain to strike the opposite side of the skull.
Concussions. Concussions are the most common type of traumatic brain injury. This injury occurs when an impact jolts the brain enough to cause damage.
A number of traumatic brain injuries like those listed above could result in brain swelling. This condition, which is formally known as cerebral edema, increases pressure on the brain due to the accumulation of fluid in the skull. This condition is serious and requires immediate medical attention.
Can a Car Accident Cause Brain Swelling?
There is no doubt that brain swelling could result from a serious car accident. There are a number of traumatic brain injuries that can potentially result in brain swell, and these injuries are not uncommon in motor vehicle accidents.
The reason these injuries are common is the significant impact that can occur when two motor vehicles collide. These cars weigh thousands of pounds and are frequently traveling at high speeds. When an accident results in a head injury, swelling can occur as a result.
How Serious Is Brain Swelling?
Brain swelling is a serious medical condition that could alter the course of your life. If left untreated, this type of swelling could quickly become fatal. Those that survive brain swelling could still face long-term or permanent health consequences, some of which could dramatically impact your quality of life. Some of these consequences include:
Severe headaches
Sleep disruption
Communication challenges
Urinary incontinence
Depression
Each of these symptoms can come with significant physical, financial, and emotional costs. A successful personal injury lawsuit could provide you with the financial support you need to pay for your recovery and get back the quality of life you deserve.
Can You Recover From Severe Brain Swelling?
Whether or not a full recovery is possible depends on the severity of a person's brain swelling. In cases of minor swelling, a complete recovery is often possible without significant medical intervention. Often, these injuries will heal themselves on their own with a little rest. While this type of straightforward recovery is possible, it is never a good idea to assume nothing needs to be done. Given the risks associated with brain swelling, it is vital to seek out medical care as soon as possible.
Recovery can be possible in more serious cases, but a full recovery is never guaranteed. There are a few types of treatment that can treat serious brain swelling, which include:
Oxygen therapy
Decompressive craniectomy
IV fluids
Medication
Talk to an Attorney Today
If you or a loved one suffered brain swelling from a car accident, now is the time to seek out legal counsel. The team at Gomez Trial Attorneys understands what it takes to seek justice for a traumatic brain injury. If you are ready to discuss your options, our team is ready to guide you. Reach out today for your free consultation with Gomez Trial Attorneys.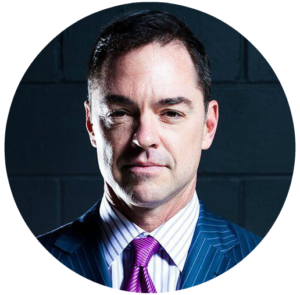 John Gomez
John Gomez founded the firm alone in 2005. Today, John acts as President and Lead Trial Attorney. He has been voted by his peers as a top ten San Diego litigator in three separate fields: Personal Injury, Insurance and Corporate Litigation. Since 2000, he has recovered over $800 million in settlements and verdicts for his clients with more than 160 separate recoveries of one million dollars or more. A prolific trial lawyer, John has tried to jury verdict more than 60 separate cases.