Every motor vehicle on California's roadways must have some form of insurance coverage. For most people, this includes a personal liability policy to ensure that if they cause a crash, any resulting damage is covered. However, commercial truck insurance requirements in California go above and beyond what most motorists are required to carry.
If you're injured in a collision with a commercial truck, the truck driver's or the truck company's policy could be on the hook for your losses. The amount the insurance company is obligated to pay, though, depends on the terms of the policy. Understanding California's commercial truck insurance requirements could benefit you before pursuing a personal injury case.
What Are the Minimum Requirements for Commercial Truck Insurance in California?
State law has significant requirements when it comes to commercial truck insurance. However, these requirements recognize that not all commercial vehicles are the same. For that reason, the minimum amount of insurance coverage required under the law can vary depending on the type of freight being transported as well as the weight of the vehicle. Vehicles weighing more than 10,000 pounds must include the following liability insurance coverage:
$1,000,000 for transporting oil
$5,000,000 for transporting hazardous material
$750,000 for carrying general freight
$300,000 for transporting household goods
What About Trucks Traveling Interstate?
While some commercial vehicles operate exclusively within the boundaries of California, many trucks frequently travel interstate. This is important, as federal law can also come into play when it comes to accidents involving these vehicles.
In addition to state requirements, there are also minimum federal insurance coverage requirements set out by the Federal Motor Carrier Safety Administration (FMCSA). These insurance requirements are similar to those set out under state law. California generally requires a greater level of minimum insurance coverage in most situations, though.
The way these coverage requirements apply on a federal level is similar to state rules. The FMCSA requires a sliding scale of coverage based on the type of freight that is being carried across state lines. This minimum coverage required by federal law includes:
$300,000 for vehicles weighing less than 10,000 pounds
$750,000 to $5,000,000 for vehicles over 10,000 pounds
$5,000 per truck carrying household goods
$10,000 per accident for household goods transportation
There are additional rules that apply when trucks are carrying hazardous materials, no matter how heavy they are. Because this minimum level of coverage is less than what is required by state law in many cases, these regulations are not always relevant for California truck accident cases.
Understanding Insurance Policy Limits
The minimum coverage carried by truck drivers in California can directly impact you when you are involved in a truck crash. However, these policies also include a maximum amount of benefits they will pay. Understanding these policy limits is important, given that many truck accident claims are worth more than the maximum amount the insurance company is obligated to cover.
In these situations, it could make settling the claim challenging. The defendant is still responsible for the full amount of the claim regardless of how much the insurance company agrees to pay. Our attorneys could help you navigate this situation while getting the most possible for your injury claim.
It is helpful to remember that policy minimums might not come into play in every case. While the largest trucking companies face these requirements, most of them are self-insured due to having substantial monetary assets available. These companies cover their own liability instead of paying for insurance policies. While they do not have policy limits, these carriers will still aggressively fight back against larger claims when possible. Whether you were injured by a self-insured trucking company or not, you could benefit from relying on the guidance of a truck accident injury attorney.
Talk to an Attorney About Your Truck Accident
These insurance regulations are designed to protect motorists that share the road with commercial drivers. But the existence of an insurance policy does not always guarantee a favorable outcome in a truck accident injury case.
The team at Gomez Trial Attorneys is ready to help you seek justice following your commercial truck accident. We understand how to maximize recovery in these cases, especially when insurance coverage is available. Contact us right away for your free consultation.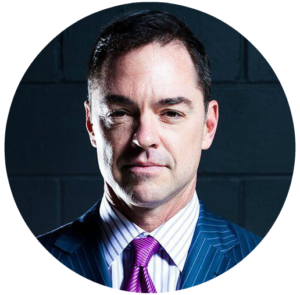 John Gomez
John Gomez founded the firm alone in 2005. Today, John acts as President and Lead Trial Attorney. He has been voted by his peers as a top ten San Diego litigator in three separate fields: Personal Injury, Insurance and Corporate Litigation. Since 2000, he has recovered over $800 million in settlements and verdicts for his clients with more than 160 separate recoveries of one million dollars or more. A prolific trial lawyer, John has tried to jury verdict more than 60 separate cases.