Suffering injuries in an accident that was not your fault creates frustration, but also confusion. You may face serious medical injuries that require extensive help. Understanding what you need to do next can present additional stress and worry. You may not know exactly how you will get better. You may not know how you will pay your bills.
A lawyer can help you with all of the above. A personal injury lawyer is an advocate for you while you focus on your physical health and well being. But, deciding which personal injury lawyer is right for you can add to your worry. Hiring a personal injury lawyer to represent you in your personal injury claim is a tough decision, and one that can affect your ability to recover compensation for your injuries.
If you or a loved one has suffered injuries because of someone else's negligence, carelessness, or recklessness, you deserve to have an experienced personal injury attorney at your side. Your lawyer can help you by attempting to collect every dollar you deserve.
You may not even know where to start when looking for a personal injury lawyer. But you do need to move fast. You have a limited time after you suffer injuries to file a personal injury claim. So do not delay: Follow this guide for tips on how to choose the right lawyer for your personal injury claim.
Start With Friends
You trust your friends to give you good advice. You may even know some lawyers who may practice in a different area of law. Ask them for referrals, or ask them who they know.
Your friends or colleagues can give you personal and honest insights into what it is like to work with a particular lawyer. That can help you determine whether that lawyer is right for you. Plus, it gives you a good starting point to reach out to a lawyer.
Many people do not have experience working with lawyers until they need one. When you find yourself involved in an accident caused by another person where you have suffered injuries, that could be your first need for a lawyer. By starting with friends and asking for their experiences and referrals, you start speaking with lawyers. The best part is, even if a lawyer you speak with does not take your case, they will know other lawyers who may help you. Simply asking a friend can open up many doors.
Use a Referral Service
Besides speaking with friends and family about their experiences with lawyers, you can also use a lawyer referral service. California has an official state referral service. When you contact this service, either online or by phone, you can briefly describe your needs and they will provide you with attorneys you can reach out to for assistance.
This is a great service provided to all California residents and visitors. By selecting a lawyer through this referral service, you will get a list of lawyers who are in good standing with the California bar and who can help with your personal injury claim.
Doing Your Due Diligence
These options are not your only options to select a lawyer, but they may give you the best results. No matter where you find your lawyer, you still need to perform your own due diligence to ensure they are the right fit for you.
There are several areas that you need to cover when you speak with a lawyer for the first time, even before you have the initial consultation with them. You want to get a good feel for their experience, but also how they treat you as a person. That will tell you a lot about how your relationship will be throughout your personal injury claim.
Personal Injury Covers Many Areas
Just like doctors specialize in certain areas of medicine, lawyers practice in a wide range of legal areas. While there are some general practitioners, you want to focus on a lawyer that has experience in personal injury law.
Not only that, you want a lawyer with experience in your specific area of personal injury. This means that if you suffer injuries in a car accident, you want to work with a car accident personal injury lawyer. If you suffer injuries during a medical procedure, you want to work with a medical malpractice attorney.
Make sure the lawyers you speak with have experience in your exact area of law. Give them some facts about what happened to you to get a good idea of whether they truly understand your needs.
Ask For Past Results
One of the best ways to evaluate potential lawyers is to ask about past results—not only about past results generally, but also about cases similar to yours. Again, if you suffer injuries in a car accident, ask the lawyer how they have helped other car accident injury victims.
Asking about past results can give you a good idea of how successful a lawyer has been. It's important to note that past success is not indicative of future success, but can speak nonetheless to a lawyer's experience in an area of the law.
This will also help you understand how long the lawyer has been practicing. The more cases they can point to showing how they have helped other injury victims like you, the more experience they have handling claims like yours, and the more comfortable you may feel.
Discuss The Lawyer's Settlement Experience
Once you get some general information from the lawyer, now you want to dive in a little bit deeper. You do that by asking specifically about their settlement experience. You want to know how many cases they have settled versus taken to trial.
This is not so much a tale of the lawyer's success, but more about what you can expect in your own case. If you have a particularly complex personal injury case, your case may be more likely to go to trial versus other personal injury cases. Understanding this can help you set proper expectations not only for yourself, but also for your lawyer.
Ask How Many Cases The Lawyer Has Taken To Trial
Along with settlements, you want to know how often the lawyer has ended up in a trial. This is not to suggest that going to trial is bad. In fact, many times, lawyers take personal injury cases to trial to help victims like you collect maximum compensation. This often happens when insurance companies refuse to settle for a fair and reasonable amount. Trial experience is, however, an important skill for any personal injury attorney, and you need to know your advocate has the skills and experience necessary should your claim end up in court.
Talk About Damages
The most important point of filing a personal injury claim is to collect damages for your injuries. To do that, you need to prove that another person injured you through their negligence. While that may seem simple to you, it is not as simple to prove in a legal context. That's why you need an experienced personal injury lawyer at your side to help guide you through the complex legal waters ahead.
But you also need a lawyer who will fight to help you collect maximum compensation for your injuries. This may include compensation for:
Pain and suffering;
Emotional distress;
Lost wages;
Lost earning potential;
Loss of companionship;
Loss of life enjoyment;
Present and future medical bills; and
Rehabilitation costs.
What you need to remember is that most of the expenses you face could come in the future. That's why you need a lawyer who has the medical expert resources available to them who can help show how much your recovery will cost.
No amount of money will undo your accident or take away your pain and suffering. But compensation will help you recover physically. When you can let go of the stress and worry over how you will pay your medical bills and provide for your family, you can put all of your effort and energy on your health and well being. Doing this gives you the best chance of making a full recovery.
You can do this by working with the right lawyer for you. Your personal injury lawyer must make you feel comfortable that they can take on the burden of proving someone else caused your injuries. Your lawyer can help you hold that person accountable and collect every dollar you deserve. The last thing you want is to pay out of pocket for medical expenses related to your accident.
It is not uncommon for accident injury victims like you to find themselves in financial hardship after an accident they did not cause. In fact, two-thirds of all bankruptcy filings in the United States each year result from medical bills. Many of these bankruptcy filings happen because accident injury victims do not take their suffering seriously and do not work with a knowledgeable personal injury attorney.
Your ability to collect maximum compensation for your injuries can depend on the lawyer you choose to represent your best interests. When you choose a lawyer who makes you feel comfortable but also shows you they have the experience you deserve, you can rest easy that your case is in good hands.
Putting Your Need First
Your lawyer should not be the center of attention. Your lawyer should be your advocate. You need someone to rely on, someone you can trust to handle your complex legal needs. Your ability to recover depends on it.
That's why you need to make sure you ask your lawyer questions that help you determine if you want them to handle your personal injury case. One of the most important things to consider in your lawyer is trust. You need to trust them explicitly.
That's why when you ask them questions about their results and their experience, you need to listen carefully. You need to hear what they say, especially about how they communicate with their clients. You do not want a lawyer who is going to ignore you or treat you like just a number. You want a lawyer who will treat you like the individual you are, and give you and your personal injury claim the attention it deserves.
Do Not Delay
Your ability to recover compensation for your injuries also depends on your ability to meet tight deadlines. Your personal injury lawyer will know and understand the deadlines they must meet. But that also requires you to speak with a lawyer soon after your accident.
By getting on the phone with a lawyer as soon as you can, you can give your legal team the time they need to provide you with the service you deserve. They will investigate your accident, review police and medical records, speak with medical experts, interview witnesses, negotiate with insurance companies, and take your case to trial, if that's what is required to get you the compensation you need to recover.
But if you delay, that puts your lawyer under a time crunch. You want to give them as much time as you possibly can to have them complete all the tasks they need to before the deadline to file your personal injury claim. If you miss this important filing deadline, you could miss out on collecting compensation for the at-fault party. This could leave you in a position where you have to pay out of pocket for medical expenses and financial losses related to an accident you played no part in causing.
Do not let this happen to you. Start asking friends, family, and colleagues for referrals today. Pick up the phone to call an attorney referral service. If a lawyer you speak to will not take your case or does not have time to, ask them for a referral. You deserve to have trusted and respected legal representation at your side. There is no one better to help you collect the compensation you deserve than a lawyer who is trusted by someone else you know and respect.
Choosing the right lawyer can take time, but it does not have to be hard. If you or a loved one has suffered injuries from someone else's negligence, recklessness, or carelessness, you need to speak with a trusted personal injury lawyer today.
Once you collect names and numbers of potential lawyers to call, you still need to discuss with the lawyer their qualifications and your goals. Getting recommendations from friends and family is just the start. Now you have to go through the referrals you were given.
Keeping in mind the questions you need to ask, you can narrow down your choices. One item of note here—do not just go with the first lawyer you speak with or the lawyer you see most on television commercials. Any lawyer can give you slick answers or pay for commercials. You need to speak with several lawyers so you can determine which lawyer is the best for your particular needs.
Legal Peer Reviews
Besides asking friends and family for recommendations, you can also seek recommendations from legal sources. If you do speak with a lawyer who cannot take your case, you certainly want to ask them for additional recommendations. But you can also be proactive here and search on your own. You should also take this step once you have narrowed down your choices so you can see what other lawyers have to say.
You can find many sources, but Martindale-Hubbell remains one of the oldest and most trusted lawyer peer review ratings. Think of this as taking the same step you would when you apply for a job at a new company. You search them online and look to see what current and previous employees say about the boss and the workplace.
Super Lawyers is another great resource to try. This site lists the top 5 percent of all lawyers in each state, so not every lawyer will be listed here. That alone can tell you something about the quality of a lawyer if you cannot find them here. This site provides information on lawyers in 70 different practice areas, including personal injury. All the lawyers listed have received excellent peer reviews and successful professional achievements.
Searching these peer review websites, you will find brief biographies of more than a million lawyers across the country. When you search for one of the lawyers you are looking at to take on your personal injury claim, you will see reviews of that lawyer from other lawyers. You will also see if the lawyer has any bar complaints and if they are in good standing with the bar. You will also see their rating. This rating can give you a glimpse of how well the lawyer treats their clients and how successful they have been.
Using a legal peer-review source should complement your other paths to finding the right lawyer for you. This should not be the only way you find a lawyer but it can help you narrow down your choices by giving you information that you may not get elsewhere.
Your Initial Meeting
After you have received recommendations and called to see if the lawyer is taking on new clients, you will need to meet with the lawyer to discuss your case in more detail. This meeting should be free. Most personal injury lawyers work on a contingency basis. This means that you pay nothing upfront and you owe nothing to your lawyer unless they collect compensation for you. If a lawyer tries to charge you for this meeting, you should go elsewhere.
During this meeting, you also want to develop a relationship with your lawyer. This should be the first of many discussions you will have with them, so you need to feel comfortable with them. Besides that, you may need to share extremely personal details with your lawyer. Developing a trusted relationship with them is vital to the success of your personal injury claim.
Make Sure You Work With a Lawyer
This might sound simple, but you need to actually work with your lawyer, not their paralegal or assistant. While support staff in a law firm is vital to the success of that firm and the individual lawyers, many of your questions can only be answered by an attorney.
When you meet with a potential attorney for the first time, make sure you are clear about your desire to have direct communication with them. You may receive standard updates from support staff but when you have an important question or when you need an important update, you want to be certain that you will speak with your lawyer.
Many small firms pride themselves on giving clients this unique personal touch. But all firms can provide personal services to their clients. Many larger firms, however, lose that as they grow and see clients as just another number. When you meet with an attorney, make sure you have a sense of how they treat their clients. You want to be treated like a person.
Personal Touch
Small law firms and large law firms alike say they can offer a personal touch to their legal service. Many law firms cannot deliver on this promise because they take on too many cases and have too many clients. Small firms may offer personal service, but they may not have the resources of larger law firms that you need to help you win your case.
Some law firms, however, have found the right balance. Growing large enough to gain knowledge and experience to help you while also retaining the personal touch you deserve. This balance is often struck by the culture of the law firm. That's why your initial meeting can tell you a great deal about the level of service you will receive.
Part of this ability to give you personal legal service comes from the law firm's ability to openly communicate with their clients. Open, honest, and transparent communication is key to not only helping you achieve your goals but also to keeping you in the loop on what is happening with your personal injury claim.
When you hire a personal injury lawyer, you need to trust them to handle the day to day legal issues. Your sole focus should be on your health and well being. When you partner with the right law firm, you will feel comfortable that your lawyer will keep an open line of communication with you and you can trust that they will do everything they can to help you recover every dollar you deserve.
Understand Your Goals
While choosing the personal injury lawyer to represent you, determining your goals is an important step for you to take individually. By understanding your goals, you can communicate them to your chosen legal team and work toward achieving those goals.
Obviously, your most important goal is to make sure you get back to your regular life. You want to give yourself every opportunity to make a complete recovery. But your financial goals, and how you achieve them, are equally important for your legal team. Discussing these with your lawyer can give your lawyer an understanding of how you want to proceed.
Your goal may be to get a quick settlement, above all else. You may simply want to settle your case as quickly as possible, provided that your settlement falls within a certain dollar range. This settlement might be lower than what you could get with a little more fighting and a little more time, but maybe you are willing to forego a larger settlement in the essence of time. That's understandable and you need to communicate that with your lawyer so they can help you achieve that goal.
Keep in mind that you may sacrifice financial security by taking this approach. While there is no guarantee that you will get substantially more money if you pursue more aggressive tactics, if you choose to take an approach of taking a quick settlement, your lawyer can help you achieve that goal. Be aware that this is still a complex process requiring a skilled personal injury lawyer guiding you along the way. Under no circumstances should a personal injury victim like you try to take on the big insurance companies or their team of lawyers on your own.
On the flip side, your goal may be to collect as much compensation as possible, no matter how long it takes. This is often the approach accident injury victims like you take. The other approach can lead to victims paying out of pocket for their medical needs. This approach may provide you with the compensation you deserve so you do not have to pay a dime for any of your medical bills or other financial losses.
It's important to adequately communicate with your legal advisor the path you want to take. Your lawyer can discuss your options with you and then together chart a path that may help you achieve your goal. But that only happens when you work with an experienced personal injury lawyer who can help you take on the big insurance companies to recover every dollar you deserve.
The Firm's Resources
A personal injury claim is a complex legal process, no matter what type of accident caused your injuries. Certain types of accidents make these claims even more complex. In every case, however, you need to partner with a personal injury lawyer that has the resources required to take on a complex legal action like yours.
Your lawyer must have the ability to provide excellent legal advice to you while also taking on the responsibility of fighting to collect maximum compensation for you. This awesome responsibility often requires your lawyer to have relationships with medical experts. These experts can help your lawyer understand your injuries, and what your path to physical recovery may look like. This gives your legal team a good understanding of how much money you will need to recover so you do not end up paying out of pocket for your medical expenses.
This is the last thing you want to see—losing money because of an accident you did not cause. Medical bills can cause serious disruptions to your financial life and well being. To avoid a scenario where you risk financial hardship, you need to work with a personal injury lawyer who has the resources required to take on your personal injury claim. Your lawyer will need to investigate your accident, speak with medical experts, review police and medical records, speak with witnesses, and battle the big insurance companies. All this is done to attempt to collect maximum compensation for you.
Your ability to get better can depend on the legal representation you choose. When you partner with a personal injury lawyer who has the resources to take on your case, you can shift the stress to your lawyer. Doing this allows you to put all of your effort and energy into your physical recovery. You may have a long road to recovery so putting your effort into it now can help speed up your recovery time and get you back on your feet as quickly as possible.
Listen to Your Gut
After all is said and done, after all of your conversations with friends and family, after all of your searching online, after all of your phone calls to law offices, your decision comes down to your comfort level. So trust your gut.
You need to trust that your chosen lawyer has the experience and resources to help you achieve your goals, whether that is a quick settlement or maximum compensation. Your lawyer must put your needs first and openly communicate with you throughout the legal process. You need to trust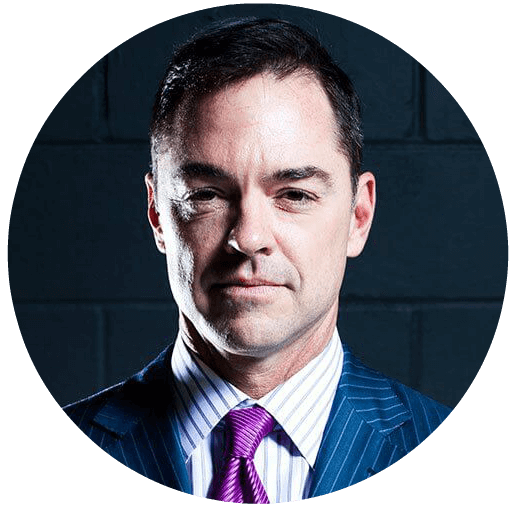 that your lawyer can battle the big insurance companies and work with medical experts to help you collect every dollar you deserve.
If your gut tells you to keep looking, or that a lawyer seems to be saying just what they think you want to hear and cannot really follow up on their promises, you can leave. Your lawyer holds an awesome responsibility—helping you collect maximum compensation so you do not have to pay out of pocket for your medical bills. You need to trust that they have your best interests at heart. So trust your gut: If you or a loved one has suffered injuries because of someone else's negligence, finding the right personal injury attorney can make all the difference in securing the best outcome possible. Contact Gomez Trial Attorneys today.
---
Gomez Trial Attorneys
655 West Broadway, Suite 1700
San Diego, Ca 92101
619-237-3490