When to Get a Lawyer For a Car Accident
Car accidents are all too common in the United States. Over 35,000 individuals die in motor vehicle crashes each year, and an additional 2.35 million are injured or disabled. While traffic fatalities decreased slightly in California in recent years, the state still saw more than 3,500 traffic fatalities in one year alone. Crashes certainly have a physical impact on those involved, but they also have a financial impact with crashes representing an estimated economic impact of $242 billion.
Those who have suffered from a car accident are all too familiar with the medical and financial impacts of car accidents. If you have been in a car accident, you may be wondering how you found yourself in this situation and what you can do about it.
Given the frequency of car accidents and the impact they have on an individual's life, you will need a car accident lawyer who understands the conditions that are most likely to contribute to your car accident and the resulting injuries.
Read on to learn about those causes of car accidents, and what to do if you were injured.
Factors Causing Car Accidents and Injuries
While many factors come together to cause each car accident, there are some actions or inactions that make a car accident and injuries resulting from a car accident more likely.
Improper Use of Restraints
According to the Centers for Disease Control, failure to use a seat belt, car seat, or booster seat was a contributing factor in over 9,500 crash fatalities. Even more notable may be the number of lives that were saved thanks to seat belts. In 2017, the use of seat belts in passenger vehicles saved nearly 15,000 lives. In California, there were nearly 600 fatalities due to improper use of restraints.
Properly wearing a seat belt helps ensure that the wearer isn't ejected from the vehicle in a crash. The perilous results of ejection are unavoidable. Seat belts also help ensure that other protective devices like airbags work correctly. If you aren't wearing a seat belt, the force of a deployed airbag may cause serious injuries.
Impaired Driving
While driving might feel like second nature, it requires full use of your faculties to safely drive a motor vehicle. Driving under the influence of alcohol or another controlled substance was the cause of over 10,000 crash fatalities. Almost 30 people die in drunk-driving accidents in the United States every day, and the cost data shows the financial impact of these accidents is $44 billion a year. While alcohol is a concern for any driver, it is more commonly associated with male drivers and motorcycle drivers. In California in 2018, 42 percent of all drivers who were killed in a car crash and tested for drug use tested positive for legal and/or illegal drugs.
Alcohol reduces the brain function of the impaired individual, including their ability to think clearly and muscle coordination. The higher the alcohol levels are, the greater the degree of negative impact on the central nervous system. At a Blood Alcohol Level (BAC) of 0.08 (the legal limit in most states), the driver is likely to suffer from impaired concentration, short-term memory loss, speed-control, reduced information processing capabilities, and impaired perception.
Speeding
In over 9,500 crash deaths, a driver was driving over the posted speed limit. Looking at traffic crash data over two decades, speeding was involved in about one-third of all motor vehicle fatalities. The most obvious indicator of a speeding risk is when a driver is driving faster than the posted speed limit. This isn't, however, the only time speed is a concern. Drivers are expected to modify their speed based on road and weather conditions. In bad weather or on a rough road, a driver may need to use their judgment and drive below the speed limit for maximum safety.
Speeding poses a serious risk on the road because it:
Increases the chance the driver will lose control of the vehicle;
Reduces the effectiveness of vehicle safety equipment;
Requires a longer stopping distance after the driver notices a danger on the road; and
Raises the likely severity of injuries and property damage in a resulting crash
While any driver can find themselves speeding, men are more likely to be behind the wheel of a speeding vehicle involved in a crash. Additionally, speeding is often a resulting factor of drivers who are driving under the influence of alcohol.
Distracted Driving
The use of smartphones and other electronic devices become ubiquitous, and while they may bring productivity to some areas of our lives, one place they don't belong is in the hand of a driver. Electronic devices are a dangerous distraction on the road. In the United States, approximately nine people are killed each day due to crashes that involve a distracted driver, and another 1,000 are injured.
While any action that takes a driver's attention off the road is considered distracted driving, those involving phones are increasingly problematic. Texting, in particular, poses a danger because it takes the driver's eyes, hands, and mind off of driving.
Drivers under the age of 20 are the most likely to be involved in fatal accidents due to distracted driving. Reports show that as many as 40 percent of teen drivers are sending text messages or emails while driving. Texting and driving is also associated with increased incidences of drinking and driving and failure to wear a seatbelt.
What to Do After an Accident
Regardless of the cause of an accident, you are likely distraught and wondering if and how you can recover for any injuries and property damage you have suffered.
Protect Your Position
Your first priority after an accident should be to seek medical attention. Regardless of the perceived extent of your injuries, a medical evaluation is important to ensure you aren't suffering from any underlying injuries, and to make sure another party doesn't contest the extent of your damages due to a delay in treatment.
In addition to medical attention, the following should also be priorities:
Get a police report. A police report will include written and photographic documentation of the accident, witness statements and contact details, and any citations issued to either party for violations of traffic laws and regulations. If you are unable to secure a police report, make sure you document the scene yourself and collect witness contact information. This information will be important evidence in establishing which party was at fault for the accident.
Don't speak too freely. Your words can be used against you. You are likely going to have to answer many questions after the accident, including for police officers, insurance providers, and maybe even press. Avoid making any statement that could be construed as an admission of negligence. Even a simple statement like "I was feeling a little out of sorts" could be twisted and used as evidence that you may have been at fault.
Organization pays off. You might find yourself overwhelmed with paperwork after the accident including medical bills, insurance communications, and documentation of other effects your injuries have had on your life like time off work. Keeping this paperwork organized will help you out in the long run. You may need to leverage this paperwork as evidence of another party's fault or the extent of your damages.
Don't sign without reading. You may be asked to sign all sorts of paperwork after the accident, including documents from the insurance company. Be sure to read any document you are asked to sign to avoid agreeing to detrimental language, like an agreement to forego certain damages or to waive your right to pursue a lawsuit.
If you find yourself overwhelmed by all the things that need to be kept straight after an accident, an experienced attorney can help.
Establishing Fault
If you believe another party is responsible for your injuries, you will need to prove that the party acted negligently or willfully in a way that caused the accident and your injuries. This often involves a thorough analysis of the facts of the case and all available evidence.
A number of parties may have caused the accident:
Another driver: If another vehicle was involved in the accident, the driver of that vehicle may have been at fault. The driver must have acted negligently or willfully. Examples of negligence include many of the causes of accidents we detailed above—speeding, drunk driving, and distracted driving.
Driver's employer: If the other driver was involved in the normal course of their employment at the time of the accident, their employer (and the employer's insurance company) may be responsible. This is often the case when an accident occurs with a delivery driver.
Local government or government agency: If the local government or an agency is responsible for maintaining the roads and traffic signals, they may be responsible if poor road conditions or improper functioning of traffic signals caused the accident. Pursuing an action against a governmental entity can be difficult because they are often protected from suits.
Vehicle manufacturer: Vehicles are complicated machines and could malfunction. If your vehicle failed to perform appropriately in a way that caused the accident, or if a safety feature like an airbag failed to deploy and exacerbated your injuries, the vehicle manufacturer may be at fault.
Establishing a case against another party will require an analysis of all the facts and evidence available. An attorney can help you determine the strength of your case.
Establishing Damages
Once you have determined you have a strong case against another party, you will need to determine the extent of your damages so that it can be included in your request for recovery.
You should consider these damages, among others.
Medical bills: These are often the most straightforward damages, including doctor's bills and costs associated with hospital visits and tests. Don't forget to consider any long term medical needs, such as rehabilitation.
Loss of income: If you have to miss work because of your injuries, you should be able to recover for these lost wages. Additionally, if your injuries keep you from working full time, restrict you from performing certain job requirements, or limit your advancement opportunities, you may be able to recover for these future lost earnings. Calculation of these damages can be complicated and may require the input of an economic expert.
Emotional distress: Your accident may leave you with lasting emotional trauma. You may have anxiety or PTSD when driving, or your injuries may leave you depressed. You may be able to recover for this emotional trauma.
Property damage: It is likely your vehicle was injured in the accident and may require repair or replacement. Depending on the accident, belongings that were in the vehicle may have also been damaged. The party at fault should be responsible for these damages.
Loss of enjoyment: If your injuries keep you from doing activities you previously enjoyed, this will likely have a significant impact on your life. For example, if you previously played an instrument but your hands have been injured, you may be able to seek recovery for this loss.
Punitive damages: These damages are not meant to compensate the plaintiff for any injury, but instead to punish the defendant. In California, punitive damages can only be awarded when the defendant acted with malice, oppression, or fraud.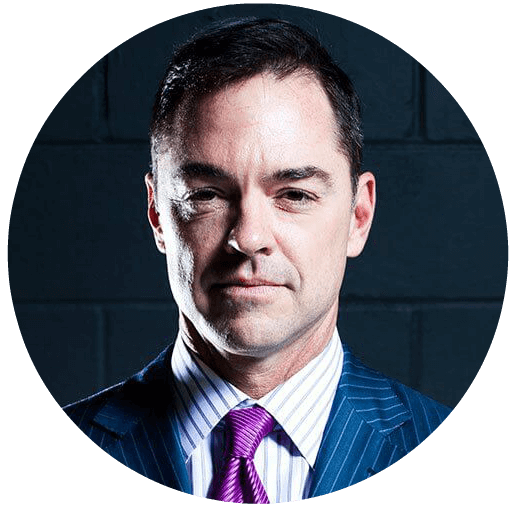 An attorney can help you ensure you have considered all possible types of damages and contact any necessary experts to help calculate your damages.
An Experienced Attorney Can Help
If you are struggling to understand the cause of your accident and to determine whether another party was at fault, an experienced attorney can help. They can also help you communicate with insurance companies and make sure you are best positioned for securing recovery. They can help you develop a strategy for settlement or trial based on the amount of damages you have suffered due to the accident and your injuries. An attorney can serve as an advocate on your behalf throughout every step of the claims process.
---
Gomez Trial Attorneys
655 West Broadway, Suite 1700
San Diego, CA 92101
Phone: (619)-237-3490