Car accidents are expensive. In a serious car accident, vehicle repairs, rental car costs, and medical costs are rarely less than $10,000 and, in many cases, much more. The financial burden is made worse by the lost wages many incur because they have to miss work.
Not surprisingly, our California car accident attorneys often get asked how long it takes to get an insurance check following a car accident. Every case is different, but the following provides general information regarding timelines for obtaining payment after a car accident.
For an estimate for your particular case, schedule a free case evaluation.
Payments Must Be Made Within 30 Days of Settlement
Due to the insurance industry's historical tendency to take advantage of consumers, California law imposes requirements on insurers when evaluating, investigating, and negotiating car insurance claims.
These requirements include deadlines for when an insurance provider must respond to your claim and resolve it. California's insurance laws also limit how long an insurer can usually take before paying you after they reach a settlement with you on your claim: 30 days. On average, insurers send a check quicker, in about two weeks. Despite this, there are situations, such as when liens are involved, where it may be longer before you actually see the money.
Settling Can Take Weeks to Years
Even though insurance companies are required to and generally do send your payment within a fairly quick time period after settlement, it can take a long time to reach a settlement. Settlement can occur quickly, within a few weeks, or can take one or more years if filing a lawsuit is required. If no settlement is reached, a case may need to proceed to trial in court, and you won't receive payment until after a verdict in your favor is reached.
If finances are tight, settling early may seem appealing, but proceed cautiously. Insurance companies will often use your desire for quick payment to offer you a lowball settlement right off the bat. Sometimes settling early makes sense, but in other cases, it could result in you losing the ability to recover thousands or even hundreds of thousands of dollars more. A car accident attorney can help you evaluate whether a settlement offer is fair.
For straightforward claims, such as accidents with minor injuries and no liability dispute, claims are often settled and payments made in as little as two weeks after filing a claim. In more serious cases, where more investigation may be involved, it is usually at least 60 days before a payout is received. It is difficult to provide an exact estimate without knowing more about your case. Contact us for a free case evaluationfor a better estimate regarding how long it may take to get paid in your case.
Factors That Impact How Long Settlement Takes
Some of the many factors that influence how long settlement of a California car accident case takes include:
The Complexity of Your Case. Are there multiple people and insurance companies involved? Are the legal issues complex and/or novel? Were there significant injuries or death? The more complex, the longer settlement is likely to take.
Strength of Your Case. How strong is your case? Is it clear that only another party was at fault? Are you partially at fault? Do you have evidence to back up all of your claims? Is the at-fault party denying responsibility? The stronger your case, the more incentive an insurance company has to settle early and avoid going to trial.
Your Willingness to Settle. If offered a reasonable amount, are you willing to settle without going to court? The more willing you are to settle, the more likely your case will resolve quickly. (Although, again, we only recommend being willing to settle for full and fair compensation.)
The Law Firm's Reputation. Insurance companies and lawyers interact continuously. For this reason, an insurance company's offers will reflect the law firm's reputation. For example, if they know a law firm is inexperienced and/or is not capable of taking cases to trial, they will likely offer less than they would to an accident victim represented by a firm like Gomez Trial Attorneys, which has a strong reputation for winning cases for their car accident clients.
Common Reasons Insurance Companies Delay Your Claim
There are many reasons insurance companies delay your claim, some are honest, and others are not. A few common reasons insurers delay your claim:
You did not provide all of the needed information. If you incorrectly filled out a form or did not provide all of the information the insurance company needs to process your claim, such as insurance identification numbers, accident date, names of those involved, and requested supporting documentation, the insurance company may delay your claim. Avoid this mistake by keeping relevant information organized and carefully filling out claim forms.
Liability is disputed. If responsibility for an accident is disputed, an insurance company will delay your claim. These grounds can be legitimate — sometimes, liability is a tricky issue — or it can be the insurer is disputing liability in bad faith.
Hoping to Avoid Liability. Sometimes insurance companies delay in the hopes that you will accidentally miss an important deadline, such as a statute of limitations for filing a case. Avoid this mistake by promptly reporting claims and hiring a car accident attorney (who will know and keep track of key deadlines for you.)
Need an Experienced California Car Accident Lawyer? Get Gomez.
If you or a loved one has been seriously injured in a California accident that was the fault of someone else, Gomez Trial Attorneys is here for you. To date, our team has won over $750 million for our clients. We've recently expanded and are now accepting car accident cases in Florida as well as California. Contact us at 619-237-3490 or here to schedule a free case evaluation.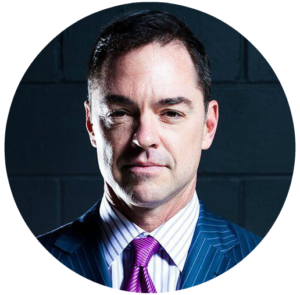 John Gomez
John Gomez founded the firm alone in 2005. Today, John acts as President and Lead Trial Attorney. He has been voted by his peers as a top ten San Diego litigator in three separate fields: Personal Injury, Insurance and Corporate Litigation. Since 2000, he has recovered over $800 million in settlements and verdicts for his clients with more than 160 separate recoveries of one million dollars or more. A prolific trial lawyer, John has tried to jury verdict more than 60 separate cases.