If you've been in a car accident, filing a claim with your insurance company is the best way to get the compensation you need for repairs, medical expenses, and other associated costs. If you're insured with USAA, understanding the process of filing a car accident claim can help ensure your claim is processed as quickly and smoothly as possible. Here's what you need to know.
Call 911 to Report the Accident
After an accident, the first thing you should do is contact the police. Make sure to get a copy of the accident report for your records, as it will come in handy when filing your claim with USAA. If the police don't show up, you may have to report the accident to the California Highway Patrol. This step is also especially important if you plan on seeking legal representation. An attorney may need a copy of the report to review your case and determine how best to move forward.
Gather Evidence
Once you've called the police, it's time to start gathering evidence for your claim. This should include photos or videos of any damage incurred during the accident, medical bills or paperwork related to injuries sustained in the crash, witness contact information, and copies of all pertinent documents, such as vehicle registration or insurance information.
Contact a Car Accident Lawyer
It's always wise to contact an experienced car accident lawyer before submitting your claim so that you don't make any mistakes regarding paperwork or other issues. A lawyer will review all relevant documents and ensure that everything has been filed correctly, so there are no delays in getting the compensation you deserve. They can also advise on legal strategies, if needed, during negotiations with insurers or opposing parties involved in the case.
Submit Your Claim Online
Once you have all your information gathered, it's time to submit your claim online at the USAA website. The website has an easy-to-use online form that will guide you through the process of filing your claim. Once you've submitted your claim, USAA will review it and get back to you within 24 hours with their decision on whether or not it's approved.
Be sure to include the location of the accident, a description of what happened, the policyholder's name and policy number, the make and model of vehicles involved, the police report number (if available), and photos of the accident when submitting your claim. It is important that you provide as much information as possible for your claim to be processed quickly and accurately.
Get an Estimate for Repairs
Once you have gathered all your essential documents and information and submitted your claim online, it's time to get an estimate for repairs on your vehicle. USAA offers two options for obtaining an estimate: a photo estimate or visiting a USAA-approved repair shop for an in-person assessment.
The photo option involves taking pictures of your vehicle and submitting them online. This route is faster but not as accurate as having someone inspect your vehicle in person. For more serious damage, it's best to opt for an in-person assessment at one of USAA's approved shops (which can be located on their website).
Get Your Car Repaired
If your claim is approved by USAA, they will send you the amount for repair minus your deductible. From there, you can take your car to an authorized repair shop, and they will get it fixed up in no time.
Be Careful About What You Say
When dealing with insurance companies like USAA, or any other insurance company, it is important that you do not give away too much information about what happened during the incident without consulting an attorney first. Do not admit fault for anything during conversations with representatives from USAA or other parties involved in the accident.
Additionally, do not make assumptions about who might be at fault for causing it either — let an experienced lawyer handle those details when it comes time to file suit against liable parties if necessary.
Contact Gomez Law Firm for Help With Your Claim
Filing a car accident claim with USAA doesn't have to be overwhelming or confusing. It just takes some preparation and research beforehand. By following these steps, you can rest assured knowing that everything is taken care of properly and that you are getting the compensation you deserve from USAA. To speak with a car accident lawyer, Contact Gomez Trial Lawyers today for a free consultation by calling 866-TRIAL LAW (866-874-2552) or by contacting us online.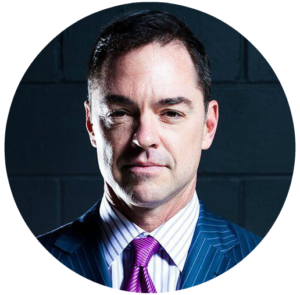 John Gomez
John Gomez founded the firm alone in 2005. Today, John acts as President and Lead Trial Attorney. He has been voted by his peers as a top ten San Diego litigator in three separate fields: Personal Injury, Insurance and Corporate Litigation. Since 2000, he has recovered over $800 million in settlements and verdicts for his clients with more than 160 separate recoveries of one million dollars or more. A prolific trial lawyer, John has tried to jury verdict more than 60 separate cases.