Bonsall Brain Injury Attorney
Bonsall Brain Injury Attorney
With its sparse suburban feel, low crime rate, and high-performing school districts, Bonsall is an attractive place for families to settle. However, even a great place like Bonsall can be the site of horrific injuries, including traumatic brain injuries. If you or your loved one suffered a brain injury in Bonsall, you could face obstacles during your recovery, including a dramatically different life, the inability to work, and the need for ongoing medical care. Worrying about how to pay for your injury-related expenses should not be one of the obstacles on your journey.
If your injury resulted from an accident caused by someone else, you may be eligible to recover injury-related expenses. The experienced Bonsall brain injury lawyers at Gomez Trial Attorneys can explain this process to you.
Several of our attorneys are previous recipients of the Trial Lawyer of the Year award, and over the past decade, we have collected over $350 million for our clients. Our consultations are free and we work on a contingency fee basis, meaning that we do not charge you for our services unless and until we have helped you obtain a successful outcome to your case. Please call us today.
What Is a
Traumatic Brain Injury

?

The Centers for Disease Control and Prevention (CDC) define a traumatic brain injury (TBI) as an injury "caused by a bump, blow, or jolt to the head that disrupts the normal function of the brain." According to the CDC, almost 300,000 people are hospitalized for TBIs each year across the United States. Leading causes for TBI hospitalizations include unintentional falls, especially for elders, and motor vehicle accidents.

The long-term impacts of a TBI are impossible to predict. The injury may involve one lobe, or part, of the brain, or damage may take place over the entire brain – this is called a diffuse injury. The injury may have involved penetration of an object through the protective bone of the skull or it may be a closed injury in which the damage results from a jolt, bump, or blow to the head rather than the penetration of an object.

A "mild" brain injury is often referred to as a concussion, but even concussions can result in long-lasting symptoms—mild only refers to the initial presentation of symptoms, not the long-term outcomes. Concussions are of particular concern to people who work in jobs with have a higher likelihood of concussions, such as military personnel and those who compete in contact sports.

A small list of brain injury symptoms includes:
Loss of consciousness
Confusion, dizziness, nausea, memory loss, and headaches
Lethargy
Brain swelling and bleeding
Lack of response to stimuli
No sleep/wake cycles during loss of consciousness
When a person is taken to the emergency department for brain injury treatments, doctors may hospitalize patients until their condition stabilizes and they no longer need intensive care. At that point, they may consider releasing patients to:
Home: The patient is stable and can complete some tasks on his or her own, or has a caretaker—often a family member—who is available to help with daily living tasks.
A rehabilitation facility: A rehabilitation facility may be an option for individuals who do not need breathing assistance through a ventilator but who are still cannot perform daily living tasks on their own. These facilities provide physical and occupational therapy to help the injured person to achieve their maximum potential for recovery.
A long term acute care facility: These facilities are available for individuals who are stable but who still require the use of a ventilator and/or round-the-clock nursing care.
Aside from the severity of the injury and the portion of the brain that was injured, an individual's ability to recover from a brain injury is dependent on the plasticity of the brain, which is the ability of undamaged areas of the brain to take over the functions that were formerly handled by the brain's damaged areas.
The Most Common
Causes of TBI
An estimated 1.5 to 2 million individuals suffer from traumatic brain injuries in the U.S. There are many causes of TBIs, but some of the more common causes include:
Falls, which account for about 52 percent of all brain injuries. Falls are the leading cause of brain injuries to children under the age of 17 and adults over the age of 65.
Motor vehicle accidents, which account for 20 percent of all brain injuries in the U.S. This is the leading cause of death from brain injuries in individuals ages 15-34, and the leading cause of death in brain injured individuals over the age of 75.
Intentional self-harm, which is the leading cause of brain injury leading to death in people aged 45-64.
Being struck by or against an object, which accounts for around 17 percent of all emergency department visits due to brain injury.
Other causes of TBI include:
Sports
Workplace accidents, including blast injuries for military personnel
Assault, including individuals who have been struck by a fist, an object, or with a weapon, such as a gun or knife
Shaken baby incidents
Potential Effects of a
Moderate or Severe TBI
Brain injuries can cause significant impacts to a person's ability to function. The impacts experienced depend on the severity of the injury and the part of the brain where the injury took place. Some effects of a moderate or severe traumatic brain injury include:
Intellectual deficits such as
Loss of memory
Difficulty with reasoning or judgment
Loss of attention or concentration
Difficulty with problem-solving
Difficulty beginning or finishing tasks
Communication problems such as
Difficulty understanding speech or writing
Difficulty speaking or writing
Inability to organize thoughts or ideas
Trouble participating in conversations with others
Social issues such as
Difficulty taking turns in conversations
Problems expressing emotions effectively
The inability to use the muscles needed to form words
Difficulty understanding non-verbal cues
Behavioral problems such as
An inability to contain physical or emotional outbursts
Loss of self-control
Engaging in risky behavior
Lack of awareness of abilities
Emotional changes such as
Depression
Anxiety
Mood swings
Anger
Lack of empathy for others
Sensory problems such as
Ringing in the ears
The inability to recognize the size and shape of objects
Deficits in one's hand-eye coordination
Trouble with balance
Loss of vision or hearing
Physical issues such as
Seizures
Headaches which may persist long after the injury has taken place
Difficulty swallowing
Difficulty breathing
The inability to regain consciousness
The inability to walk
The damage caused by brain injuries may also place the individual at greater risk for degenerative brain diseases such as Alzheimer's or Parkinson's disease, as well as a greater risk of blood clots or stroke due to damage to the blood vessels in the brain caused by the injury.
Brain Injuries Are a
Source of Stress
Brain injuries can impact every part of a person's life, including:
At home: For a person to return home after a moderate to severe TBI, accommodations may need to be made to effectively deal with the individual's abilities after the injury. Some common accommodations to the home include wheelchair ramps, widened doors, lifts that enable caretakers to transfer the injured person from place to place, lowered countertops, and automatic door openers. The individual's relationships with family members may dramatically change. Spouses and children become caretakers. Spouses may notice a complete change in the injured person's interest and ability to have sex. Family members and the injured person may all feel isolated and as though no one in the world understands what they are going through.
At work: The unemployment rate for individuals suffering a moderate or severe traumatic brain injury is at 60 percent two years after the injury. Because brain injuries impact a person's physical and cognitive functioning, the injured person cannot return to work at all. If he or she can work, a less-demanding position may be required. The individual may also require shorter work hours, longer or more frequent breaks, and a lighter workload.
In the community: Social relationships change dramatically after a brain injury. The friends of the injured person may discover that they have little in common after the injury. The injured person may never perform the same activities that were previously enjoyed. The individual may have a limited ability to participate appropriately or meaningfully to conversations. This creates further stress for the family members as they often find themselves as the only sources of company for the injured person.
Financially: Because of the likelihood of extended time away from work, permanent disability, and the high cost of care, the household of a brain injured person may be in serious financial distress. Family members may need to access social programs that can provide not only financial assistance, but resources for additional services and support as well. More than half of all homeless people in America have suffered a brain injury, with the injury either being the source of homelessness, or the injury occurring due to fall or assault among the homeless.
School: Contrary to popular belief, brain injured children do not always recover quicker and more completely than adults. In fact, often the opposite is true. Because a child's brain is still developing, the ability to recover fully from a brain injury is often not predicted and the deficits that the child is left with because of the injury can take years to fully discern. Brain injured children are afforded accommodations for their injury in school and parents should be completely informed of these accommodations and how to access them. Some of these accommodations may include longer or more frequent breaks, and extended period of time in which to do work, grading based on the quality of work the child can do rather than his or her ability to complete the assigned tasks, detailed notes or recordings of instructional time, and the use of oral or multiple choice tests.
The impacts of brain injuries ripple out over the community as a whole, as businesses grapple with lost productivity, social institutions attempt to find real-world solutions for brain injured people and their families, and taxpayers carry the burden of increases for government medical and social assistance and increases to their own insurance premiums. Caring for the country's brain injured population produces a societal cost of more than $76 billion a year.
Our Bonsall Brain Injury Lawyers Can Help
If you need legal guidance as to how to recover damages to help pay for your injury-related expenses and the impacts that your injury has had on your life, the experienced Bonsall brain injury lawyers at Gomez Trial Attorneys would be happy to listen to your story and see how we can assist.
We use every resource available to us to provide our clients with effective legal representation. Contact Gomez Trial Attorneys online or call us at (866) 395-6792 today to share with us more about your Bonsall brain injury case.
Our Process...
Easy as 1. 2. 3!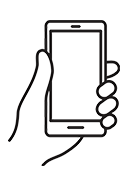 We will determine your case and submit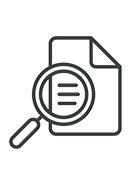 You will get regular update from us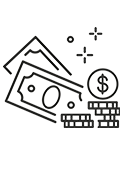 Collect your compensation

"John helped me find doctors, he referred me to his neurologist, his physical therapist, I mean, anything I needed he was right there, every step of the way. I couldn't have asked for a better result from all of this, I would absolutely recommend Gomez Trial Attorneys."

"During the time I was working with Gomez Trial Attorneys, they treated me very, very well. 100% of the time, they believed me, and they were very compassionate. They felt sorry for what happened and they understood the therapy process."

"They held my hand the whole time and kept me in the loop every aspect of my case which was very refreshing to me. They helped me get my settlement offer as fast as possible and I was able to keep my farm"

"The Gomez experience was the best experience it could be for me really, only positive things to say. They really were there every step if the way. Thanks to Gomez Trial Attorneys my dad is able to support my family as a single father"

"He opened the door for me to join his firm to help other brain Injury survivors and I never met another firm who is like this who was so understanding and caring who took the extra step and walked the extra mile with their clients and this is the best"

"I am very satisfied with the outcome with Gomez and I would definitely recommend Gomez to anybody, we tell people all the time, Get Gomez! They are really thorough with everything and they make you feel real comfortable."

"Just helped us through, guided us through, I kept notes all those years, we had questions all the time and they would always keep us informed of what was going on. They just unlayered it, layer by layer, I've never seen anything like them. Thank God for them."
Get your
free consultation
24/7 Support & Free Consultation