Carlsbad Brain Injury Lawyer
Carlsbad Brain Injury Lawyer
Traumatic brain injury, or TBI: for many victims and their families, these injuries cause life-altering impact, not just to the victim, but to the family as a whole. If you or a loved one suffered a traumatic brain injury, you may be surprised by the full extent of your financial struggle. Many victims discover that the cost of traumatic brain injury adds up far more than anticipated. For victims of severe traumatic brain injury with ongoing symptoms, the cost may rise to millions of dollars. Even moderate and mild traumatic brain injuries may have serious costs that leave victims and their families struggling financially as well as emotionally in the aftermath of an accident.
Luckily, you do not have to face the costs of traumatic brain injury alone. If someone else's negligence caused your traumatic brain injury, a personal injury attorney can help you go after the compensation you and your family deserve.  Contact Gomez Trial Attorneys today at (619) 237-3490 to schedule your free consultation and learn more about how a California brain injury law firm can help your family.
In many cases, the victim of traumatic brain injury may pursue compensation on their own. In other cases, their family or loved ones may need to help pursue compensation on their behalf due to the victim's inability to make legal decisions alone. Whether you need to pursue compensation on your own behalf or on behalf of a loved one, we can offer the support you need. At Gomez Trial Attorneys, we understand that families often bear as much of the burden of traumatic brain injury as the victim, and we do our best to support both victim and family throughout the claims process.
Traumatic Brain Injury:
 The Cost
Scientific medical articles have show that the cost of traumatic brain injury often adds up faster than either the family or the victim anticipates. If you suffer a traumatic brain injury in Carlsbad, you may find your expenses increasing swiftly. Families of the victim may also have significant costs during the recovery process—and in the case of severe traumatic brain injury, those costs may last for the rest of the victim's life.
Missing Work and Lost Income
Many traumatic brain injury victims find themselves unable to return to work immediately following their injuries. They may face significant physical, emotional, and social deficits as a result of the injury. Many of those deficits, unfortunately, can make it impossible for a victim to work in any type of job. Victims who have seen changes to their social responses, for example, may struggle to interact with customers or to deal with bosses. A traumatic brain injury victim with emotional deficits may have trouble dealing with the stress associated with a normal day at work. Other brain injury victims may find that they struggle to control their limbs or see a marked decrease in strength due to their injuries.
Regardless of the type of deficit, many traumatic brain injury victims may need to take time off work to recover. In other cases, the victim may not ever return to work in their former capacity. An individual who worked in a very intellectual profession, for example, may lack the processing skills needed to complete those important daily tasks.
In some cases, the individual may have a job waiting when he shows enough recovery to return to normal work conditions. In other cases, however, the workplace may not have the capacity to keep the job open. Other times, the victim may never recover enough to step back into that position.
Not only do many traumatic brain injury victims lose the ability to return to their primary source of income, many lose the capacity to manage side hustles and other forms of income, too. Some discover that managing a side hustle creates too much stress. Others find that they lose the creative abilities that made that side hustle possible.
Unfortunately, regardless of the reason for lost ability to work, that loss comes at a time when other expenses add up fast. For many traumatic injury victims, losing the ability to work also means losing a significant amount of their financial independence, leaving them reliant on loved ones to make up the difference.
Loved Ones Lose Income, Too
You know that your loved one with TBI will go without income during the recovery period, especially if your loved one suffers a job loss or runs out of sick time (or never had it to begin with). Many families, however, fail to calculate the potential cost to other members of the family.
When your loved one suffers serious injuries, you may need to miss work immediately after the accident. Most of the time, sick time absorbs that—if you're lucky enough to have it. Unfortunately, that immediate missed work represents only the tip of the iceberg. In many cases, you will then miss countless other days at work. You may need to miss work to care for your loved one. Even if you hire a caregiver, you may need to miss work when the caregiver falls ill or needs a day off. When your loved one's medical condition takes a turn, you may need to consult with doctors and therapists.
Sometimes, the families of victims of TBI find it difficult to keep their jobs as they miss a great deal of work immediately following the accident. Other family members, especially those that attempt to care for loved ones with TBI on their own, may need to give up their jobs to offer care. Unfortunately, this can leave the family struggling even more financially in the aftermath of the accident.
What Tasks Does Your Loved One Perform?
In some cases, the victim of the traumatic brain injury may not work outside the home. Instead, that individual may take on many tasks inside the home that contribute to the family as a whole. In other cases, the victim may both work outside the home and contribute to the family in a variety of ways. All of those tasks must then transfer to other individuals. Many families find that they cannot pick up those additional responsibilities on top of the care needed by a loved one with traumatic brain injury, so they may choose to hire other people to complete those tasks—an expense that often feels prohibitive for the family.
Cleaning. If the traumatic injury victim once took care of most of the cleaning around the house, the family may need to hire a cleaner to come in instead. A cleaner typically will not take care of picking up the kids' toys, but the cleaner can take care of scrubbing the bathrooms, cleaning off the kitchen counters, and keeping the floors clean—not to mention taking care of weekly or monthly cleaning tasks that can help keep the entire family healthier. Cleaners may need to come in more often during the early days after the accident to help prevent the spread of germs and keep the injured individual healthier.
Caring for children. If the children previously stayed at home with one parent, following a traumatic brain injury, that parent may no longer have the capacity to care for those children alone. Even with a skilled nursing care provider in the house to take care of the victim, the family may require a caregiver for the children. Sometimes, that means bringing in a babysitter. Other times, children may need to go to daycare or after school care. These other caregivers can also help create a routine and sense of security for children whose loved ones suffered a traumatic brain injury.
Outdoor maintenance. Some neighborhoods require outdoor maintenance as part of an HOA agreement. Even without that agreement, however, most families do not want to allow their yards to become overgrown. If the traumatic brain injury victim previously took care of maintenance on the home, from fixing up broken items to taking care of the mowing or gardening, the family may need to hire someone else to take care of those tasks after the accident.
Shopping. Many families take for granted the food that appears in the fridge every time the primary shopper heads to the grocery store. While many stores now offer grocery pickup options, some areas do not have that service—and not every store offers the service. In some cases, grocery pickup may come with an additional fee that causes increased financial difficulty for the family.
The Transportation Question
Before a traumatic brain injury, adults likely took care of their own transportation needs. After traumatic brain injury, however, that may change. The injured individual may need assistance to use transportation. The victim may lack the capacity to locate the place he needs to be, or she may struggle to remember where she planned to go even minutes after climbing onto the bus. In many families, this may mean paying for transportation for a loved one after traumatic brain injury. Sometimes, cab rides, Uber, or Lyft may represent the most realistic option. In other cases, the family may need to hire a driver to take care of transportation.
Immediate Medical Needs
The medical cost of TBI often mounts fast. The ambulance ride to the hospital starts a string of medical expenses that seem unending to many families. Individuals with traumatic brain injury may need long-term hospitalization, especially if they remain in a coma for a long time following the accident. During their recovery, they may undergo brain scans, tests, and treatment. Some victims of TBI may need devices that will make daily functions easier for them, while others will require medications to help manage some of the other symptoms that go along with TBI, including vertigo, seizures, agitation and anxiety, and headaches. Medical costs may mount fast in the days immediately after TBI, but they continue to grow in the months and even years following the injury, especially for patients with symptoms that linger for a lifetime.
Skilled Care Providers
In some cases, individuals with TBI may require skilled care for the rest of their lives. Victims who suffer from severe confusion, disorientation, or agitation may require ongoing in-home care. Some families find that they cannot leave traumatic brain injury victims alone at home for even a short period of time. In other cases, victims of TBI may require care in a skilled facility, rather than having the ability to return home. Sometimes, insurance will pay for only part of these expenses. Other times, health insurance may not offer coverage for skilled care at all.
Ongoing Therapy
Many individuals with traumatic brain injuries require help to return to normal functioning. Victims may need psychological counseling or therapy to help handle emotional upheaval or to deal with anxiety or PTSD related to the injury. Equally importantly, individuals with TBI may need help from occupational therapists to help manage many of the symptoms of their injuries, from speech and language difficulties to changes in sensory processing. Sometimes, the need for occupational therapy resolves quickly; other times, victims of traumatic brain injury may need ongoing therapy as they continue to adjust to the changes in their lives. In some cases, the symptoms of traumatic brain injury may change over time, especially as the individual recovers. In this case, the victim may need additional occupational therapy to help them adjust to different sensory input or overall capability.
Our Carlsbad 

Personal Injury Attorneys Can Help
If you or a loved one sustained a traumatic brain injury due to someone else's negligence, a traumatic brain injury attorney can help recover some of the funds you and your family need. When you work with a traumatic brain injury attorney, you will receive guidance and support as you move through the claims process, including vital advice that can help prevent you from missing out on some of the compensation you deserve.
Do you need a Carlsbad personal injury lawyer after a traumatic brain injury? Contact Gomez Trial Attorneys today at 833-GET GOMEZ (833-438-4663) to schedule your free consultation.
Our Process...
Easy as 1. 2. 3!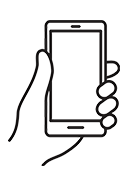 We will determine your case and submit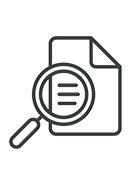 You will get regular update from us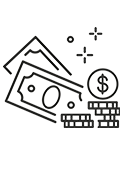 Collect your compensation

"John helped me find doctors, he referred me to his neurologist, his physical therapist, I mean, anything I needed he was right there, every step of the way. I couldn't have asked for a better result from all of this, I would absolutely recommend Gomez Trial Attorneys."

"During the time I was working with Gomez Trial Attorneys, they treated me very, very well. 100% of the time, they believed me, and they were very compassionate. They felt sorry for what happened and they understood the therapy process."

"They held my hand the whole time and kept me in the loop every aspect of my case which was very refreshing to me. They helped me get my settlement offer as fast as possible and I was able to keep my farm"

"The Gomez experience was the best experience it could be for me really, only positive things to say. They really were there every step if the way. Thanks to Gomez Trial Attorneys my dad is able to support my family as a single father"

"He opened the door for me to join his firm to help other brain Injury survivors and I never met another firm who is like this who was so understanding and caring who took the extra step and walked the extra mile with their clients and this is the best"

"I am very satisfied with the outcome with Gomez and I would definitely recommend Gomez to anybody, we tell people all the time, Get Gomez! They are really thorough with everything and they make you feel real comfortable."

"Just helped us through, guided us through, I kept notes all those years, we had questions all the time and they would always keep us informed of what was going on. They just unlayered it, layer by layer, I've never seen anything like them. Thank God for them."
Get your
free consultation
24/7 Support & Free Consultation