El Centro Bicycle Accident Attorney
El Centro Bicycle Accident Attorney
An El Centro bicycle accident can cause devastating injuries, often with lifelong consequences. Even bicycle riders wearing appropriate protective gear, including helmets, have little protection from a vehicle that strikes them or from the pavement.
If you suffered serious injuries in an El Centro bicycle accident, an attorney can help you seek compensation for your injuries. Contact Gomez Trial Attorneys today to learn more about your legal rights and to receive a free consultation on your bicycle accident claim.
Injuries After an El Centro Bicycle Accident: The Potential Impact
Whether you suffered injuries due to a direct strike from a car or ran into a car door because a driver or passenger failed to adequately check his or her surroundings before opening the door, you may have serious injuries from a bicycle crash, many of which can cause an ongoing, lifelong impact.
Traumatic Brain Injury
Helmet use reduces the risk of head injury by 48 percent and the risk of traumatic brain injury (TBI) by 53 percent. Unfortunately, helmet use does not eliminate the risk of TBI. In a bicycle accident, your head may strike the pavement or the vehicle. If you lose consciousness for even a moment, it could represent a sign of traumatic brain injury. You can also suffer traumatic brain injury even if you do not lose consciousness.
Victims of even "mild" traumatic brain injuries may still show some symptoms more than a year after the accident, so even a "minor" TBI is still a serious injury. Other victims of TBI may suffer from lifelong complications that prevent them from taking on normal tasks.
Traumatic brain injury may cause the following effects:
Memory problems. Most people associate traumatic brain injury with amnesia. In addition, however, traumatic brain injury can cause problems with short-term memory. A TBI victim might not remember something said to him or her only moments before, or might have trouble remembering simple facts, like the contents of cabinets or why he or she went to a specific location.
Focus and concentration challenges. Many victims with traumatic brain injury struggle to focus or concentrate. This may cause extreme difficulty in completing work tasks or finishing household chores.
Emotional regulation difficulties. Victims of traumatic brain injury may have extreme mood swings or struggle to keep control of their emotions. They may react entirely out of proportion to the situation at hand. Often, this emotional overreaction can cause relationship difficulties or make it harder for victims to handle customer service positions or challenges at work.
Changes in sleep habits. Some victims with traumatic brain injury may struggle with insomnia, making it difficult to get adequate rest. Others may sleep too much as the brain tries to heal itself.
Changes in sensory perception. Victims with traumatic brain injury may have ringing in their ears, tunnel vision, or blurred vision. They may also suffer more extreme responses to sensory stimuli, including lights, sounds, and temperature differences.
Spinal Cord Injury
If a car strikes a rider on a bicycle, the impact can send the rider flying through the air. Not only does the car strike the victim, often directly, with some force, but also the victim may land hard on the ground. The spinal cord is not designed to take this kind of abuse and may break as a result. Incomplete spinal cord injury, in which the spinal cord does not sever completely, can leave a victim with decreased mobility. Complete spinal cord injury, on the other hand, can leave a victim completely paralyzed below the site of the injury.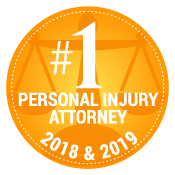 Spinal cord injury does not just affect the limbs. Organs located below the site of the injury can also face impact from spinal cord damage.
The victim of a spinal cord injury may need a wheelchair to get around. Many work tasks may grow more complicated or impossible to complete due to a spinal cord injury. A spinal cord injury victim may also lose mobility in the hands and arms, requiring substantial occupational therapy and ongoing rehabilitation to return to normal job responsibilities.
Amputation
The force of a bicycle accident, especially if a limb gets trapped between bicycle and car, can cause severe damage to the limb. In some cases, the limb gets severed immediately due to the force of the accident. Other times, doctors may decide that removing the limb will help the patient ultimately have the best quality of life, or doctors must remove the limb because crushing damage prevented blood flow for so long that the limb died as a result. Amputees often use prosthetic devices to compensate for the lost limb; however, prosthetics represent an ongoing expense for the patient throughout a lifetime.
Not only do many patients require extensive physical and occupational therapy to learn how to cope with a missing limb, but patients may also need to replace that prosthetic as frequently as every three to five years—an incredibly expensive proposition for which an experienced El Centro bicycle accident lawyer will try to account for during settlement negotiations.
Road Rash
Many cyclists, especially on hot, summer days, choose to minimize clothing while biking and working out to help increase airflow and prevent overheating. Unfortunately, this lack of clothing can also mean a significant lack of protection from the road in an accident. Road rash, or a friction burn that occurs as the skin drags across the pavement, can leave the victim with substantial scarring.
Some victims struggle with the psychological ramifications of that scarring, especially if it occurs on the face or a highly visible area of the body. If debris does not get removed properly from the wound, it can also lead to severe infection.
Broken Bones
In some cases, broken bones can heal quickly, with relatively minor inconvenience to the victim. Unfortunately, sometimes, broken bones can cause long-term difficulty for bicycle accident victims. Not only can broken bones create immediate challenges, including mobility issues, but also victims may have ongoing pain or loss of sensation from a severe break, even after making a recovery.
Multiple broken bones can make it difficult or even impossible for a victim to engage in adequate self-care or necessitate considerable rehabilitation. Many victims with broken bones may need to miss work at least temporarily while recovering, which can lead to mounting lost wages and medical costs.
El Centro Bicycle Accident FAQ
While El Centro is a phenomenal place to explore as a cyclist, bicycle accidents are also a common cause of serious injury. In our experience, El Centro is home to cyclists who respect the rules of the road, care for the environment, and contribute to decreased traffic congestion; this is why it's so tragic when a member of our community suffers severe injuries due to the negligence of another driver.
At Gomez Trial Attorneys, we have worked tirelessly to recover damages for our El Centro neighbors injured in bicycle accidents. Let us determine if we can help you. In the meantime, below we examine some of the most common questions we receive regarding El Centro bicycle accidents.
What specific things should I do following an El Centro bicycle accident?
If you physically can, obtaining photographs at the scene is one of the most important things you can do to protect yourself. Also, make sure you get information from witnesses to the accident. Insurance information from involved parties will also be important. Remember, however, that your health comes first: do not attempt to collect evidence or information if you are seriously injured, and wait for emergency responders.
While it is vitally important you make sure everyone at the scene is safe and not seriously injured, you must take special precautions to ensure you do not suggest in any manner that you were partially or fully responsible for a bicycle accident. Because of the property damage involved and the injuries you have suffered, police and EMS should be notified immediately. When you are able, contact an El Centro bicycle accident lawyer as soon as possible.
Am I required to wear a helmet as a cyclist in El Centro?
No, provided you are over the age of 18. California bicycle rules are explicit and require only riders and passengers on bicycles who are under the age of 18 to wear helmets. Even though the law does not require it, many bicycle operators nonetheless wear helmets for additional protection.
All bicycle riders should familiarize themselves with California bicycle safety suggestions and follow all bicycle operation laws as well. Unfortunately, no matter how careful an operator is, bicycle accidents still occur far too frequently.
What happens if my El Centro bicycle accident was due to a hit-and-run driver?
The first thing you should do is contact the police. The driver will likely face misdemeanor charges under California statutes which state clearly, in part: "The driver of a vehicle involved in an accident resulting in injury to a person, other than himself or herself, or in the death of a person shall immediately stop the vehicle at the scene of the accident."
Should the driver be identified, a criminal misdemeanor charge for fleeing the scene will not have an immediate impact on your right to pursue a civil El Centro bicycle accident case. These are two different processes, a criminal case and a civil case. The outcome of the criminal case will not have any impact on your right to file a civil suit for damages, although if the liable party is found guilty of the charge, it may strengthen your case.
If you did not see the party who was responsible, there may be witnesses, traffic cam footage, or security camera footage which can help the police identify the responsible person. Keep in mind, traffic and security camera footage may be overwritten in 24 hours. Therefore, you should contact an El Centro bicycle accident attorney as quickly as possible, so they may obtain this footage before it is no longer useful.
If the responsible driver is not identified, you may still have the ability to file a claim with your own insurance policy under uninsured motorist (UM) liability coverage. This coverage is available to anyone who resides in the same household as an insured driver in California. Speak with an El Centro bicycle accident lawyer when the hit-and-run driver has not been identified, and they can help you with the process of filing a claim and obtaining compensation.
What if my El Centro bicycle accident was caused by a road condition like a pothole?
In cases where a roadway defect caused your accident, and you suffered an injury, you may have the right to pursue compensation from the city, town, or municipality who was responsible for maintaining the roadway. You should be aware there are time limits, known as statutes of limitations, on when these suits may be filed, so you need to speak with an El Centro bicycle accident attorney as soon as possible. Your attorney will ensure you know what your legal rights and obligations are, and that you do not miss important deadlines to file a claim.
What are the statutes of limitations for El Centro bicycle accidents?
In most cases, anyone injured in an El Centro bicycle accident caused by another party has two years to file a lawsuit. However, when the responsible party is a government agency, this time frame is far more limited. Injured parties who believe a government entity is responsible for their El Centro bicycle accident injury have only six months to file an administrative complaint.
The administrative complaint is the first step; if your claim is denied, you may then file a lawsuit. You should speak with a knowledgeable legal representative to make sure you understand the process which must be followed.
Who might be responsible for paying damages after a bicycle accident in El Centro?
Different parties may be liable for paying damages following a bicycle accident.
Some of these include:
A person operating a motor vehicle who struck a bicyclist
The manufacturer of the car or bicycle involved in the accident if there was an equipment failure
The owner of the vehicle if different from the driver who caused the accident
Repair shop for the bicycle or the car if poor maintenance caused the accident
The government agency responsible for maintaining the road where the accident occurred
As you can see, these cases can get complicated, and more than one person may be responsible for the injuries you suffered in a bicycle accident. This is why it is so important you seek qualified, experienced legal help.
A vehicle didn't hit me, but caused me to crash and injury myself. What do I do?
Negligence is defined as an action or inaction which resulted in an injury. Therefore, even if you did not have an actual collision with a motor vehicle, if a driver forced you to make an unsafe move to avoid an even more dangerous one and you suffered an injury, you may have a valid claim.
In these situations, you may need a corroborating witness or traffic or security camera footage to show exactly what happened. If you have this information, or if you lack this information, speak with your lawyer so you know what rights you have under the law to hold the responsible party accountable.
I reported my El Centro bike accident and I received a call from an insurance adjuster. What now?
Do not speak with an insurance adjuster until you have spoken with an experienced El Centro bicycle accident lawyer first. This is important. You should be aware before you speak with an adjuster about what their job entails. Insurance adjusters have a primary goal of saving money for insurance companies. The insurance adjuster may use strategies to reduce the amount the insurance company has to pay out on your claim.
Because of this, you are better off allowing your lawyer to speak on your behalf. They understand the tactics insurers will take to reduce their liability, and they also know that seemingly innocent questions are often not innocent at all. Instead, adjusters ask questions that are specifically designed to discredit you and harm your claim. Leave the insurance company to your attorney, while you focus on what matters: Getting better.
If the incident report filed with the police proves someone else was at fault, do I still need an attorney?
Victims often think they only need a police report showing they were not at fault for an accident. However, the reality of pursuing compensation for a bicycle accident injury is far more complex.
Relying solely on a police report can put your entire claim could be in jeopardy. Never allow yourself to be lulled into a false sense of security because a police report, or incident report, shows you were not at fault. Evidence is invaluable, and your attorney's number one priority will be ensuring your claim is as ironclad as possible by pursuing every avenue of proof. Insurance companies are going to do their best to show their client was not at fault for your injuries, and they will have skilled attorneys working on their behalf; trust your case to an experienced bicycle accident lawyer.
What types of damages can I claim following an El Centro bicycle accident?
While your injuries will be a determining factor in what is included in your claim following a bicycle accident, there are some general guidelines that you may discuss further with your attorney.
Some damages you may be eligible for include:
Medical costs – You can claim money for your out-of-pocket medical costs associated with the bike accident. This includes medical doctors, mental health counseling, special testing, and rehabilitation costs in most cases.
Income lost due to injury – You may make past and future income you lost because of your injury part of your claim. The best person to help you navigate this is your accident attorney.
Repair or replacement of bicycle and equipment – If your bike needs repair or has to be replaced you can include this in your claim. The same is true for helmets, other bike equipment, and safety gear you may have been wearing.
Your attorney will explain all categories of compensation you may be eligible to collect as part of your bicycle accident claim.
Should I hire an El Centro bicycle accident lawyer?
Yes, if you want to maximize the odds of a favorable outcome. Imagine you suffered a brain injury and you accepted a settlement from the insurer. What they may not have explained to you is that once you accept a settlement, they no longer have any financial obligation to pay for any further treatment or losses you suffer. The victim every insurance company hopes they deal with is one who is willing to accept a fast settlement because they know that means they can usually settle for less. Do not let this happen to you.
I have a family attorney; can they help me with my El Centro bicycle injury claim?
Theoretically, a licensed attorney may handle any legal matter. However, an attorney who does not have specific experience in bicycle accident injuries may not be the best choice for your case. When you hire an attorney who has a proven track record of securing compensation for their bicycle accident clients, you know your case is in the best hands possible.
What can I expect in compensation after an El Centro bicycle accident?
There are no two identical bicycle accident injury cases. Lost earnings, your medical bills, the extent of your injuries, the potential loss of future opportunities, and potential long-term disfigurement or disability can all be factors in determining a final claim amount. Discussing your case with an experienced bicycle accident attorney will help you understand the scope of your claim, and the maximum potential compensation you may be eligible for.
Will my El Centro bicycle accident claim go to court?
Chances are you will not have to go to court to obtain a settlement in your case. However, if an insurer refuses to negotiate in good faith, or your accident attorney advises you the potential exists for a higher award through litigation, then you may decide to take your case to court.
If you or a loved one were injured in a bicycle accident in El Centro, chances are you have more questions than we can answer here. El Centro bicycle accident victims deserve justice for their injuries. Let the compassionate bicycle accident attorneys at Gomez Trial Attorneys determine if we can help you.
Did You Suffer Injuries in an El Centro Bicycle Accident? Retain an Attorney to Help You Seek Compensation.
Many people have questions after suffering injuries in an El Centro bicycle accident. How much compensation do you deserve for your injuries? Who pays for your medical bills? An attorney can help answer your questions and provide reassurances about the claims process. An attorney can also help collect evidence about your accident, which can help establish a strong legal argument for your case.
Potential Compensation for El Centro Bicycle Accident Victims
An attorney cannot guarantee how much compensation you will receive following a bicycle accident. How much compensation you ultimately receive will depend on who caused your accident, the extent of your medical bills, and the limitations you face as a result of your injuries.
Most victims, however, can seek compensation for:
Medical expenses. From traumatic brain injury to broken bones, severe injuries can leave you with severe medical expenses. In addition to your direct medical costs, including emergency transport and treatment, surgical treatment, and the cost of any follow-up visits with the medical professionals covering your case, you should also include the cost of any durable medical equipment, physical and occupational therapy following your injuries, and modifications you must make to your home to increase your independence despite your injuries.
Lost wages. Your bicycle accident injuries may prevent you from returning to work: immediately, while receiving treatment, and as you recover. Some employers will provide accommodations to help you get back to work as soon as possible, whether that means allowing you to work from home or providing modified equipment to help make your job easier. Others may require that you stay home until you make a full recovery. Contact an attorney to learn more about how to include those lost wages in your claim.
Your pain and suffering. Pain and suffering may not cause a quantifiable expense, but it does make up a substantial part of many personal injury claims. An attorney can help define how pain and suffering, including both physical and emotional trauma, may impact your claim.
Determining the Liable Party in an El Centro Bicycle Accident
To file a personal injury claim, your attorney will help identify the party or parties that caused your accident. Often, the driver that caused your accident may be the only liable party. A distracted or inebriated driver, one who ignored the rules of the road, or a driver who simply "did not see you" may bear full liability for the accident.
Likewise, if a driver or passenger opens a door into you as you travel down a sidewalk or street, causing you to wreck your bicycle, that individual may bear liability for your bicycle accident. Your attorney, however, will also consider other parties who may share liability for your injuries.
Consider the following potentially liable parties:
The driver's employer, in the case of a driver working at the time of the accident. Employers bear liability for the actions of their drivers on the clock, especially when those actions pose a danger to another party or parties. Not only must the employer properly maintain all fleet vehicles to decrease accident risk, but also the employer must have reasonable standards for a driver, including when a driver may refuse to drive. Employers must also prevent commercial drivers from exceeding the legally limited number of hours such drivers can spend on the road.
A vehicle manufacturer, or your bicycle's manufacturer, if a mechanical defect caused or contributed to the accident. Mechanical flaws can lead to catastrophic injuries, both when they cause accidents and when they contribute to the severity of an accident. If a mechanical flaw contributes to your bicycle accident, you should seek compensation from the manufacturer of the defective vehicle or component part, including the manufacturer of your bicycle, the manufacturer of failed protective gear that did not serve its purpose as intended, or the manufacturer of a part of a vehicle, including the vehicle's tires, that led or contributed to the accident.
A mechanic who recently worked on the vehicle that caused the accident or on your bicycle, but that failed to properly manage a repair. A mechanic that certifies a vehicle or bicycle as road-worthy indicates that the vehicle or bicycle no longer has any mechanical challenges in the area the mechanic worked on that could cause an accident. If the mechanic improperly repairs the vehicle, ignores a problem, or fails to notice a problem in the same general area of the repair that he should have noticed during the repair, the mechanic may share liability for the accident.
A Note About Insurance Companies
After your El Centro bicycle accident, you may receive a settlement offer from an insurance company soon after the accident. You may feel tempted to immediately accept that initial offer, rather than consulting with an attorney. Do not accept this offer without going through at least a free consultation with an attorney. In many cases, insurance companies will attempt to limit their financial liability after an accident, rather than providing fair compensation to the injured party.
If you accept the initial settlement offer, it could ultimately limit the amount of compensation that you receive for your injuries.
El Centro Bicycle Accident Attorneys: Helping You Seek Compensation After an Accident
An El Centro bike accident attorney can provide you with valuable information about your legal rights after an accident, guide you through the claims process, and help collect critical evidence about your claim.
The sooner you get in contact with an attorney, the sooner you can decide on a course of action or invite the law firm to start working for you (assuming the attorney agrees to take your case).
Contact Gomez Trial Attorneys today at (619) 237-3490 for your free consultation.
Review: 5/5
★ ★ ★ ★ ★
"I know firsthand that Gomez Trial Attorneys is a professional and compassionate law firm. The entire office is a family and they treat their clients like family as well – these people truly care. Not only that, but they strive to make a positive difference in the community through their outreach efforts. Highly recommend.
---
Gomez Trial Attorneys
2299 West Adams Avenue, Suite 102
El Centro, CA 92243
(760)-259-2166
Our Process...
Easy as 1. 2. 3!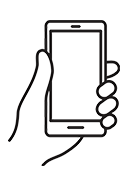 We will determine your case and submit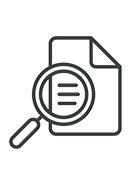 You will get regular update from us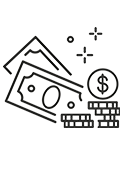 Collect your compensation

"John helped me find doctors, he referred me to his neurologist, his physical therapist, I mean, anything I needed he was right there, every step of the way. I couldn't have asked for a better result from all of this, I would absolutely recommend Gomez Trial Attorneys."

"During the time I was working with Gomez Trial Attorneys, they treated me very, very well. 100% of the time, they believed me, and they were very compassionate. They felt sorry for what happened and they understood the therapy process."

"They held my hand the whole time and kept me in the loop every aspect of my case which was very refreshing to me. They helped me get my settlement offer as fast as possible and I was able to keep my farm"

"The Gomez experience was the best experience it could be for me really, only positive things to say. They really were there every step if the way. Thanks to Gomez Trial Attorneys my dad is able to support my family as a single father"

"He opened the door for me to join his firm to help other brain Injury survivors and I never met another firm who is like this who was so understanding and caring who took the extra step and walked the extra mile with their clients and this is the best"

"I am very satisfied with the outcome with Gomez and I would definitely recommend Gomez to anybody, we tell people all the time, Get Gomez! They are really thorough with everything and they make you feel real comfortable."

"Just helped us through, guided us through, I kept notes all those years, we had questions all the time and they would always keep us informed of what was going on. They just unlayered it, layer by layer, I've never seen anything like them. Thank God for them."
Get your
free consultation
24/7 Support & Free Consultation