Education
Specialized Practice Areas
Amy Collins
Senior Paralegal
Amy first met John Gomez in 1998 when she served as a juror in a federal drug trial. John was the prosecutor. The jury, including Amy, returned a guilty verdict in less than 15 minutes. That same night, Amy saw John at a graduation party for a family member and learned they were related through marriage. Amy soon took a job as a paralegal at the United States Attorneys Office where John worked.
Fast forward to 2005 and John called Amy to invite her to be his first employee at his new law firm. It was John, Amy, 5 case files, a card table and a boom box. The phone never rang and John and Amy would walk to Kinkos or the hardware store to fill their days.
That all changed just a few months later when Amy and John obtained a $106 million wrongful death jury verdict arising out of San Diego's infamous "American Beauty Murder. That case received enormous media attention and the phone hasn't stopped ringing ever since.
Amy continues to work today as John's lead trial paralegal. She has been a key member of dozens of successful trial teams since that time. She also works closely with attorneys Jessica Sizemore and Kayla Lynk.
A former semi-professional soccer player, Amy stays in shape today, lifting, running and continuing to play competitive soccer. She won a Gold Medal at the World Masters held in New Zealand in 2017 for soccer. Amy is also an accomplished vegan chef and prepares vegan meals for others as part of her own food preparation business. Among her healthy and satisfied clients is John Gomez himself.
Her son Josh is a graduate of Cal Poly Polytechnic University and is a Senior Manager of Gaming & Esports at Red Bull. Her daughter Cassie played soccer for the University of Michigan. Cassie went on to obtain her Master's Degree in Social Work at the University of Michigan and currently works in San Francisco as a Clinician. GO BLUE!
Education
Specialized Practice Areas
Our Process...
Easy as 1. 2. 3!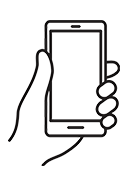 We will determine your case and submit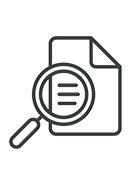 You will get regular update from us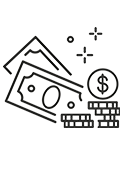 Collect your compensation
"John helped me find doctors, he referred me to his neurologist, his physical therapist, I mean, anything I needed he was right there, every step of the way. I couldn't have asked for a better result from all of this, I would absolutely recommend Gomez Trial Attorneys."

"During the time I was working with Gomez Trial Attorneys, they treated me very, very well. 100% of the time, they believed me, and they were very compassionate. They felt sorry for what happened and they understood the therapy process."

"They held my hand the whole time and kept me in the loop every aspect of my case which was very refreshing to me. They helped me get my settlement offer as fast as possible and I was able to keep my farm"

"The Gomez experience was the best experience it could be for me really, only positive things to say. They really were there every step if the way. Thanks to Gomez Trial Attorneys my dad is able to support my family as a single father"

"He opened the door for me to join his firm to help other brain Injury survivors and I never met another firm who is like this who was so understanding and caring who took the extra step and walked the extra mile with their clients and this is the best"

"I am very satisfied with the outcome with Gomez and I would definitely recommend Gomez to anybody, we tell people all the time, Get Gomez! They are really thorough with everything and they make you feel real comfortable."

"Just helped us through, guided us through, I kept notes all those years, we had questions all the time and they would always keep us informed of what was going on. They just unlayered it, layer by layer, I've never seen anything like them. Thank God for them."
Get your
free consultation
24/7 Support & Free Consultation