Education
Specialized Practice Areas
Erica Caviness
Director of Attorney Relations
Erica acts as the Firm's ambassador to attorneys outside of the firm interested in referrals, co-counsel and other mutually beneficial opportunities. A native of Atlanta, GA, Erica began her career as a paralegal in the Social Security/Disability field, and has spent the last 15 years working within both the legal and medical industries. She particularly enjoys developing meaningful relationships with attorneys and helping attorneys find growth, success and fulfillment within their practices. Erica chose to join our GTA team after participating in one of our weekly prayer meetings and observing the Firm's success, growth and values. She firmly believes that GTA is a relationship every attorney should have, value and benefit from.
Outside of work, Erica enjoys spending time with her loved ones, staying active with her dog Gus, and traveling as much as possible. She is also a surfing and Latin dance enthusiast! If you are an attorney and want to develop or strengthen your relationship and opportunities with us, we strongly encourage you to reach out to her directly. We absolutely guarantee that she is a person you will want to meet and a friend you will always value.
Education
Specialized Practice Areas
Our Process...
Easy as 1. 2. 3!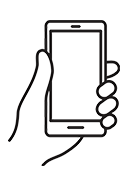 We will determine your case and submit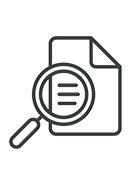 You will get regular update from us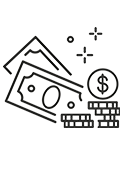 Collect your compensation
"John helped me find doctors, he referred me to his neurologist, his physical therapist, I mean, anything I needed he was right there, every step of the way. I couldn't have asked for a better result from all of this, I would absolutely recommend Gomez Trial Attorneys."

"During the time I was working with Gomez Trial Attorneys, they treated me very, very well. 100% of the time, they believed me, and they were very compassionate. They felt sorry for what happened and they understood the therapy process."

"They held my hand the whole time and kept me in the loop every aspect of my case which was very refreshing to me. They helped me get my settlement offer as fast as possible and I was able to keep my farm"

"The Gomez experience was the best experience it could be for me really, only positive things to say. They really were there every step if the way. Thanks to Gomez Trial Attorneys my dad is able to support my family as a single father"

"He opened the door for me to join his firm to help other brain Injury survivors and I never met another firm who is like this who was so understanding and caring who took the extra step and walked the extra mile with their clients and this is the best"

"I am very satisfied with the outcome with Gomez and I would definitely recommend Gomez to anybody, we tell people all the time, Get Gomez! They are really thorough with everything and they make you feel real comfortable."

"Just helped us through, guided us through, I kept notes all those years, we had questions all the time and they would always keep us informed of what was going on. They just unlayered it, layer by layer, I've never seen anything like them. Thank God for them."
Get your
free consultation
24/7 Support & Free Consultation