Palm Desert Personal Injury Attorney
Palm Desert Personal Injury Attorney
For decades, visitors have flocked to the Palm Desert area to escape the hustle and bustle of their daily lives, bask in the bright sun and clean air, play a round of golf, visit a spa, attend a music festival, and cheer on the world's top tennis players. Some decide to make Palm Desert their first or second home, and we understand why. It's a beautiful place.
Still, even Southern California's most idyllic locales see their
share of unfortunate accidents and senseless tragedies. Palm Desert is
no exception. Like anywhere, residents and visitors of Coachella Valley
routinely suffer severe, and sometimes fatal, injuries in all sorts of
preventable incidents and accidents, including, but not limited to, car
crashes, slip and falls, and nursing home negligence.
Gomez Trial Attorneys is a law firm that represents Palm Desert dwellers, workers, and vacationers who suffer injuries because of someone else's dangerous or harmful actions. If you or a loved one were harmed in an incident or accident in the Palm Desert area, contact Gomez Trial Attorneys to discuss your legal rights to compensation.
About Gomez Trial Attorneys
With offices throughout Southern California, at Gomez Trial Attorneys we serve our clients with a singular purpose———to obtain just and fair compensation for preventable injuries and losses that have upended their lives. Our team consists of skilled, sophisticated, passionate trial attorneys with the resources, know-how, and reputation to take on the most challenging and complicated cases for injured clients.
Over the years, we have established ourselves as an experienced personal injury law firm for injured Palm Desert-area residents, visitors, and workers. Collectively, our team has recovered hundreds of millions of dollars of compensation on behalf of our clients, many of whom have suffered life-altering injuries like brain trauma and spinal cord damage.
With a reputation based on delivering results in and out of the courtroom, Gomez Trial Attorneys do not hesitate to stand up to the most powerful insurance companies and well-paid defense lawyers in pursuit of justice and fair compensation for their clients.
Palm Desert Personal Injury Cases We Handle
Unexpected, unintentional injuries can derail anyone's life and become an unwanted source of seemingly unending physical, emotional, and financial pain.
At Gomez Trial Attorneys, we represent Californians who have suffered injuries in a wide variety of Palm Desert-area incidents and accidents, including:
Motor vehicle accidents, including those involving cars, trucks, motorcycles, recreational vehicles, buses, and ATVs.
Boating accidents on lakes and rivers throughout inland Southern California.
Falls on uneven floors, sidewalks, stairs, and walkways.
Drownings, electrocutions, and struck by object injuries that occur in recreational spaces.
Sexual abuse and assault, including cases involving church clergy, teachers, and scout leaders.
Construction site accidents including equipment malfunctions, building collapse, and falls from heights.
Abuse and neglect of residents at Palm Desert area nursing homes.
COVID-19 exposure resulting from someone's wrongful or careless actions.
Any incident resulting in a person's wrongful death.
These are only a few examples of the injuries that have led to clients hiring Gomez Trial Attorneys to represent them. No matter the situation that led to your Palm Desert area personal injury, we want to hear from you. We can help.
Common Palm Desert Personal Injuries
There is no injury Gomez Trial Attorneys cannot handle. Injuries in all incidents can vary, but we have experience with injuries to all different parts of a persons body, from their brain to their toes.
As a full-service personal injury law practice, Gomez Trial Attorneys has a deep knowledge base to draw upon in representing clients afflicted with a broad range of severe, life-altering injuries and illnesses, such as:
Traumatic brain injuries (TBIs) resulting from a blow or jolt to the head, often in an auto accident, a fall, or when you are struck by an object. Severe TBIs can leave victims with permanent, incapacitating disabilities, and we have the know-how to evaluate and seek compensation for those injuries. We also know that even a so-called "mild" TBI (or a concussion) can inflict long-lasting impairments that can cause massive disruption and difficulty for victims. At Gomez Trial Attorneys, we take all brain injuries seriously and believe all brain injury victims deserve justice and fair compensation.
Spinal cord injuries (SCI) resulting from a blow or impact that damages the spinal column and the delicate bundle of nerves it houses. SCI can leave victims facing permanent weakness or paralysis and can cost millions of dollars to treat over a lifetime. Our team has a detailed understanding of the medical science behind diagnosing and treating SCIs, which we utilize to seek full and fair compensation to meet their current and future financial needs.
COVID-19 and other viral infections resulting in long-term, debilitating health complications or death. Even as the pandemic continues to rage, Gomez Trial Attorneys lawyers fight to ensure workers and patients, in particular, receive compensation for preventable exposures to this highly contagious and destructive virus.
Burns stemming from exposure to fire, electrical currents, hot liquids and steam, chemicals, and radiation. A severe burn leaves victims in agonizing pain and at risk of life-threatening infection. Treatment can require multiple surgeries. Even a fully "healed" burn can leave disfiguring scars and debilitating physical limitations. These injuries deserve significant compensation for medical care and extreme suffering. At Gomez Trial Attorneys we will fight hard to get you just compensation when you or a loved one have suffered burn injuries caused by someone else's negligence.
Amputations and crushed limbs occur in violent motor vehicle collisions and structural collapses, among other incidents. Victims who survive these injuries usually face a lifetime disability. Many require prosthetics to replace a lost limb, which comes with significant, lifelong financial burdens. Make sure you choose an experienced lawyer, like those at Gomez Trial Attorneys, to fight for your compensation in these unfortunate circumstances.
Health complications stemming from abuse and neglect, which can include health emergencies resulting from inadequate medical care, psychological and psychiatric disturbances, and substance abuse. Survivors of abuse and neglect, in any form, deserve compassionate, committed legal representation to hold abusers and anyone who enabled abuse accountable. That is what Gomez Trial Attorneys work hard to provide.
No matter what type of injury a person sustains in Palm Desert, the team at Gomez Trial Attorneys has the knowledge and resources to represent that person's interests in seeking just and fair compensation from those responsible for that harm.
Seeking Compensation for a Palm Desert Personal Injury
California law often entitles victims and survivors of personal injuries in Palm Desert to seek substantial compensation for the harm done to them by someone else's dangerous decisions and conduct.
The process for seeking that compensation can vary depending on the circumstances of the incident and the injury. However, generally speaking, it always starts with hiring an experienced Palm Desert personal injury attorney, like the team at Gomez Trial Attorneys—a firm that has the skill, experience, and resources to develop a sound legal strategy to serve the injured client's best interests.
That strategy will often involve the lawyer:
Investigating the facts and circumstances of the crash or incident to identify any individual or entity that has legal liability for the client's injuries. In many Palm Desert personal injury matters, more than one party may owe compensation to an injured victim. An experienced attorney will work to identify all such parties to determine which of them has the financial resources to pay for the damages.
Calculating the scope of a client's damages to ensure that any legal action seeks enough money to meet the client's present and future financial needs stemming from the injury. Clients of Gomez Trial Attorneys are often surprised when they learn about the categories of damages they have a right to recover for their injuries. Working with an experienced attorney helps to ensure that no damages are overlooked and that you receive every penny you deserve.
Negotiating with insurance companies and defense lawyers who represent parties with alleged legal liability for a client's injuries. In the U.S. civil justice system, the vast majority of personal injury matters settle before reaching trial, so injured Palm Desert residents, workers, and visitors need to hire an attorney with keen negotiating skills and a strong reputation for getting results in and out of the courtroom.
Litigating in California courts when a fair and reasonable settlement does not materialize through negotiations. The lawyers at Gomez Trial Attorneys prepare every case as if it is going to trial, and have no fear when it comes to stepping into a courtroom and presenting a client's case to a judge and jury to maximize the value of the case for the client.
Although lawyers cannot promise or guarantee any monetary result for their client, choosing a lawyer who has a tremendous track record as it pertains to client monetary recovery is better than choosing a lawyer without such background. Experience in the personal injury field and in the courtroom is essential to maximizing recovery for harms you have suffered.
Additionally, through the diligent effort of a skilled personal injury lawyer from Gomez Trial Attorneys, many victims of Palm Desert personal injuries have a strong possibility of recovering compensation to pay for:
Past and future medical expenses relating to the care and treatment of a personal injury, including the costs of co-pays, deductibles, doctor visits, hospitalizations, surgeries, long-term in-patient care, therapy, medication, and medical equipment.
Past and future non-medical expenses stemming from the injury and the incident that caused it, including the cost of repairing or replacing damaged property, and costs associated with hiring replacement services to perform tasks that a personal injury victim can no longer handle, such as transportation, cleaning a home, or attending to the needs of their family.
Lost income from time missed at work while recovering from a personal injury, and from limitations on a victim's ability to earn an income in the future as a result of the personal injury.
Pain, suffering, and diminished quality of life caused by the personal injury, which, although may be hard to calculate, is still a recoverable type of compensation under the law (this law may vary by state).
When available, statutory damages authorized by a specific law, such as treble damages a childhood sexual abuse victim may recover under California law from an entity or institution that covered up instances of sexual abuse.
When available, punitive damages that seek to punish the conduct that led to the victim's injury, and to deter that conduct in the future.
To learn about your potential rights to receive any of the above categories of compensation in connection with a Palm Desert personal injury, contact the team at Gomez Trial Attorneys today.
Steps to Take After a Palm Desert Personal Injury
We encourage anyone who has suffered an injury in Palm Desert because of someone else's dangerous conduct to contact us right away. Until we have a chance to speak, here are three tips to help protect your legal rights to compensation.
Seek Medical Attention
Never leave any injury untreated, especially an injury caused by someone else's wrongful actions. Seek immediate medical attention after any Palm Desert accident or incident in which you get hurt, or in which you might have gotten hurt. Many times, the stress and chaos of a situation make it difficult for victims to tell if they have sustained an injury. Doctors can screen a person for injuries the person might not yet feel, but when left untreated could threaten the person's health and wellbeing. Seeking medical care also memorializes your injuries in medical records which can be helpful in demonstrating your damages to obtain just compensation for a personal injury.
Say "No" to Any Offer to Settle or to "Make Things Right"
People or companies whose wrongful actions leave someone injured, and their representatives, will often try to smooth things over as quickly as possible, hoping their efforts will allow them to escape significant financial responsibility for their actions. Car accident victims, for example, may receive a phone call from the other driver's auto insurance carrier, offering them a quick-and-easy "settlement." Victims of a slip and fall injury at a Palm Desert resort may be offered a free night's stay or a complimentary meal by resort staff.
Always say "No, thank you" to these offers. Even when well-intentioned, informal or quick offers to fix things virtually always undervalue a Palm Desert personal injury claim. Agreeing to these types of "compensation" could put your valuable legal rights to full and fair compensation in jeopardy. Instead, leave discussions about how much money it will take to settle your claim to a skilled Palm Desert personal injury attorney.
Stay off Social Media
These days, everyone posts to social media. Usually, their feeds reflect the best version of their lives for public consumption. That is fine in normal times, but after a personal injury, posts like that, or posts about the incident or your injuries specifically, could cost you dearly. Defense lawyers and insurance companies have learned how to use social media posts against an injured person. An innocent post can be twisted into a reason to deny you substantial compensation. Avoiding social media after your Palm Desert personal injury can help protect your legal rights.
Skilled, Experienced Palm Desert Personal Injury Attorneys
If you or a loved one has suffered a personal injury in the Palm Desert area, you may have significant legal rights that may entitle you to receive monetary compensation for the harm you have suffered. Contact Gomez Trial Attorneys today online or at (619) 237-3490 for a free case evaluation.
"I am very satisfied with the outcome with Gomez and I would definitely recommend Gomez to anybody, we tell people all the time, Get Gomez! They are really thorough with everything and they make you feel real comfortable."
Our Process...
Easy as 1. 2. 3!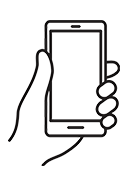 We will determine your case and submit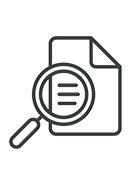 You will get regular update from us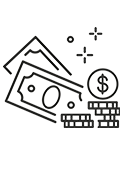 Collect your compensation

"John helped me find doctors, he referred me to his neurologist, his physical therapist, I mean, anything I needed he was right there, every step of the way. I couldn't have asked for a better result from all of this, I would absolutely recommend Gomez Trial Attorneys."

"During the time I was working with Gomez Trial Attorneys, they treated me very, very well. 100% of the time, they believed me, and they were very compassionate. They felt sorry for what happened and they understood the therapy process."

"They held my hand the whole time and kept me in the loop every aspect of my case which was very refreshing to me. They helped me get my settlement offer as fast as possible and I was able to keep my farm"

"The Gomez experience was the best experience it could be for me really, only positive things to say. They really were there every step if the way. Thanks to Gomez Trial Attorneys my dad is able to support my family as a single father"

"He opened the door for me to join his firm to help other brain Injury survivors and I never met another firm who is like this who was so understanding and caring who took the extra step and walked the extra mile with their clients and this is the best"

"I am very satisfied with the outcome with Gomez and I would definitely recommend Gomez to anybody, we tell people all the time, Get Gomez! They are really thorough with everything and they make you feel real comfortable."

"Just helped us through, guided us through, I kept notes all those years, we had questions all the time and they would always keep us informed of what was going on. They just unlayered it, layer by layer, I've never seen anything like them. Thank God for them."
Get your
free consultation
24/7 Support & Free Consultation