El Centro
Personal Injury Lawyers
Every day, El Centro residents and workers suffer severe and fatal injuries in preventable accidents and incidents, including motor vehicle crashes, falls, animal bites, electrocutions, drownings, shootings, and sexual assaults. The physical, emotional, and financial pain these victims endure feels especially challenging when the harm they suffered results from someone else's careless, reckless, or intentionally harmful actions.No one deserves to have their lives devastated through no fault of their own. That is why the law gives survivors of serious accidents and incidents the right to seek compensation for their injuries. With the help of a skilled, determined El Centro personal injury attorney, injured El Centro residents, workers, and their families can obtain the money they need to regain their health and rebuild their lives.
Gomez Trial Attorneys represents clients in El Centro who have sustained severe injuries or lost loved ones because of someone else's wrongful decisions or actions. Contact us today to learn how we may help you get the compensation you deserve for your injuries and losses.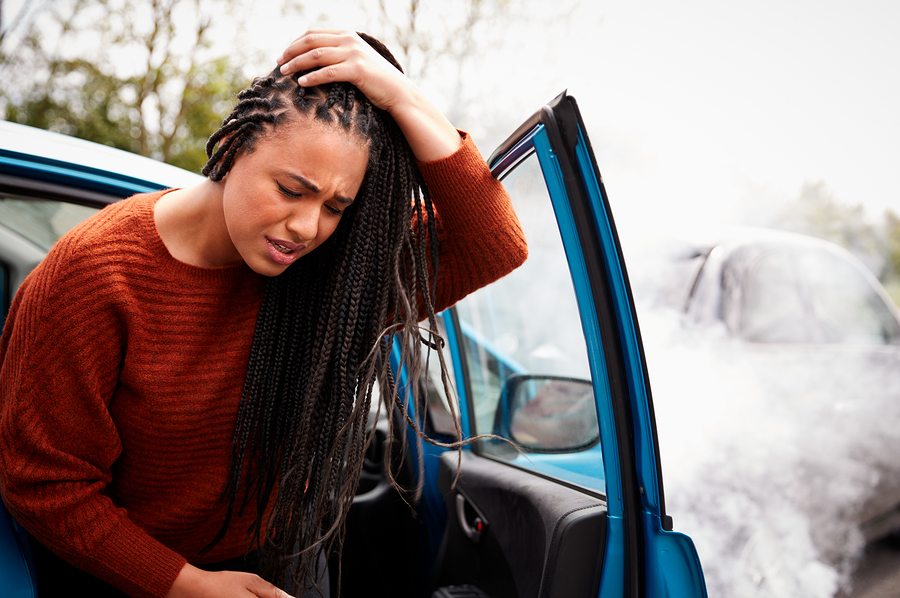 A team of award-winning professionals. Through hard work and achievement, our lawyers have earned sterling reputations among their colleagues and clients as truly outstanding legal advocates, both in and out of the courtroom.
Resources for the long-haul. Gomez Trial Attorneys benefit from having a deep well of professional resources that allows us to handle even the most complicated, high stakes personal injury litigations; the types of cases smaller firms might struggle to tackle. Because of our relatively large size, we have the wherewithal to stand up to large insurance companies, corporate defendants, and pricey defense attorneys, to make sure our clients receive fair compensation for injuries.
A sophisticated knowledge-base. Success in personal injury law depends, in part, on a lawyer's familiarity with sometimes technical and complicated subject matter. At Gomez Trial Attorneys, we have years of experience digging into the most complex cases on behalf of our injured clients. That background gives us important working knowledge of medical issues crucial to our clients' recovery and to our clients' future financial needs. Let us put our depth of knowledge to work for you and your family.
A proven track record of success for injured clients. Few U.S. law firms that can match Gomez Trial Attorneys' track record of success on behalf of its clients. Over the years, we have obtained hundreds of millions of dollars for injured Southern Californians and for the grieving families of those who have tragically died in preventable accidents. Of course, no case has a guaranteed outcome. Still, clients of Gomez Trial Attorneys get the peace of mind of knowing their legal counsel has a reputation for achieving maximum compensation in a wide range of personal injury matters.
Someone had what lawyer's call a duty of care toward you, meaning they had an obligation not to do something that would unreasonably put you in harm's way;
That someone breached their duty of care toward you by making a dangerous decision or engaging in a dangerous action that created a risk of harm to you; and
You suffered physical, emotional, and/or financial harm because of those dangerous decisions or actions.
Economic damage caused by an injury, such as the cost of your medical care, lost wages, and other financial losses resulting in out-of-pocket costs.
Non-economic damage, which represents harm that is difficult to put into dollars-and-cents, but still takes a toll on your life, such as your pain and suffering, loss of life enjoyment, and damage to personal relationships.
Punitive damages, which courts award in cases when someone's especially extreme or outrageous conduct led to you suffering harm.
The number of parties in the case;
The degree of dispute over liability or the amount of damages; and
The personalities and work styles of the parties, insurance representatives, and lawyers.
Getting medical help right away. Always seek medical attention after any incident or accident in which you might have suffered an injury, even if you feel okay in the moment. The stress and adrenaline of an accident can hinder your ability to feel pain and spot an injury. In fact, some significant injuries may not show severe symptoms for several days, according to this pain doctor. Always let a first responder check you over if possible, visit the emergency room if necessary, and go to your regular doctor or an urgent care center within twenty-four hours for a full check. By seeking this care, you protect your health, which is the top priority. You also general medical records that your lawyer may use later in a legal action seeking damages on your behalf.
Collecting and saving evidence. Photos and videos can go a long way to prove the circumstances of a harmful El Centro accident or incident. If you can, take as many images as you can with your cell phone of the scene where your injuries happen, and when applicable, of your injuries themselves. Also, save everything you receive in the mail or over the internet about your accident and injury. Save physical items, such as the clothes you were wearing or any broken personal property, too. All of this may prove useful in a lawsuit.
Contacting a lawyer as soon as possible. Do not wait to connect with an experienced El Centro personal injury lawyer to talk about what happened to you. The sooner you have a skilled attorney on your side, the better your chances of recovering the compensation you need and deserve.
Read More
"John helped me find doctors, he referred me to his neurologist, his physical therapist, I mean, anything I needed he was right there, every step of the way. I couldn't have asked for a better result from all of this, I would absolutely recommend Gomez Trial Attorneys."

"During the time I was working with Gomez Trial Attorneys, they treated me very, very well. 100% of the time, they believed me, and they were very compassionate. They felt sorry for what happened and they understood the therapy process."

"They held my hand the whole time and kept me in the loop every aspect of my case which was very refreshing to me. They helped me get my settlement offer as fast as possible and I was able to keep my farm"

"The Gomez experience was the best experience it could be for me really, only positive things to say. They really were there every step if the way. Thanks to Gomez Trial Attorneys my dad is able to support my family as a single father"

"He opened the door for me to join his firm to help other brain Injury survivors and I never met another firm who is like this who was so understanding and caring who took the extra step and walked the extra mile with their clients and this is the best"

"I am very satisfied with the outcome with Gomez and I would definitely recommend Gomez to anybody, we tell people all the time, Get Gomez! They are really thorough with everything and they make you feel real comfortable."

"Just helped us through, guided us through, I kept notes all those years, we had questions all the time and they would always keep us informed of what was going on. They just unlayered it, layer by layer, I've never seen anything like them. Thank God for them."
24/7 Support & Free Consultation