Riverside Burn Injury Attorneys
Riverside Burn Injury Attorneys
AIDING BURN INJURY VICTIMS IN RIVERSIDE
Severe burn injuries are not only excruciatingly painful for burn victims, but they also come with high medical treatment costs and require burn victims to spend weeks or months in a hospital burn unit. Many of those who suffer severe burn injuries also face one or more reconstructive surgeries with skin grafts. If you, your child, or another loved one has suffered a burn injury because of another person's or business's negligent behavior, California law allows you to take legal action to seek damages for losses related to the injury with the help of a Riverside burn injury lawyer.
The experienced and compassionate Riverside burn injury lawyers at Gomez Trial Attorneys have decades of experience communicating and negotiating with insurance companies and seeking justice for those who have suffered injuries at the hands of negligent individuals and businesses. A member of our skilled legal team can handle the details of your burn injury claim while you focus on healing. Contact a Riverside personal injury lawyer at Gomez Trial Attorneys for a free consultation.
GOMEZ TRIAL ATTORNEYS ADVOCATE FOR RIVERSIDE BURN VICTIMS
The skilled legal team at Gomez Trial Attorneys has extensive experience advocating for injured clients, and they can seek the compensation injured people deserve for damages related to burn injuries caused by another party's negligence. The firm's dedication to client advocacy and professional exceptionalism has resulted in the recovery of 
hundreds of millions of dollars in damages for clients
, including those who have suffered burn injuries.
Our most recent burn injury cases compensated clients for their injuries with jury awards and settlements in the amounts of $3 million, $5.8 million, and $9.5 million. These are only examples of potential outcomes, and they do not guarantee a specific financial outcome in your burn injury claim. However, the Riverside burn injury lawyers at Gomez Trial Attorneys have the knowledge and resources to build the strongest case possible against at-fault parties and increase the likelihood of a positive outcome for a client's individual situation.
BURNS CAUSE DEVASTATING INJURIES
The American Burn Association estimates more than 485,000 people per year across the United States receive medical treatment for burn injuries, resulting in 40,000 hospital stays, most of which are at hospital burn centers. The source of a burn plays a large role in determining treatment and permanent damages that a burn victim experiences. The sun, heat, radiation, corrosive chemicals, and electricity are the five major sources of burn injuries. Specific details about common burn sources are below:
FIRES
Most often, burn victims suffer injuries in a fire. Some fires are purposeful and controlled, and others are accidental and uncontrolled. Individuals who get trapped in an uncontrolled fire suffer catastrophic injuries if they are lucky enough to survive and not die of smoke inhalation. Wildfires are sometimes caused by natural events, but every other type of accidental fire is preventable and burns that occur from a controlled fire are clearly preventable injuries caused by negligence.
Fires occur for many reasons, including:
Unattended bonfires or campfires.
Failure to extinguish cigars and cigarettes.
Car accidents.
Electrical sparks from poor or old electrical work.
Arson.
Gas leaks in a building.
HOT LIQUID / STEAM SCALDS
Exposure to hot steam or liquid scalds a person's skin, sometimes leading to a severe burn injury. Many scenarios can lead to a scald, but dining or working in a restaurant, cooking at home, and taking a bath or shower are the most common culprits. Mechanics also sometimes suffer scalds when working on a vehicle's radiator. Scalds that occur as a result of negligence most often occur in restaurants, for example a situation with hot beverages or soup, but daycare providers who let kids cook unattended or landlords who don't properly set the temperature on a hot water heater or maintain it also open themselves up to liability if someone suffers a scald because of their negligence.
DANGEROUS CHEMICALS
Some hazardous chemicals have corrosive properties that can not only cause lung damage but can also cause painful chemical burns when they come into contact with a person's skin. Exposure to these chemicals can occur in the home, but can also occur in many other places, including the workplace.
Some examples of dangerous chemicals that cause burns include:
Bleach.
Ammonia.
Chlorine.
Battery acid.
Teeth whitening agents.
Denture cleaning products.
ELECTRICITY
Electric currents are dangerous for people who know how to work around them, but even more hazardous for those who encounter them by accident. Negligently installed electrical wiring and outdated electrical work can cause a fire and potential burn injuries, but direct contact leads to electrical shock. Young children experience electrical burns or shocks when around unprotected outlets and face risk for other electrical burn injuries when negligent property owners don't properly maintain their electrical systems.
According to the National Institutes of Health, individuals can suffer four types of electrical injuries:
Flash injuries are thermal burns that occur from electricity, but no electrical current travels through the body. Flash injuries are sometimes severe when they cover a large portion of the body.
Flame injuries, sometimes called arc flash injuries, are dangerous and sometimes lead to severe injuries. Electrical arc flashes throw sparks that can ignite clothing and other flammable items and sometimes victims have electrical current travel through their skin.
Lightning injuries refer to the damage that occurs when a short burst of high voltage energy flows through an individual's body. Lightning injuries are severe and sometimes lead to death.
Severe injuries occur when a person's body becomes part of an electrical circuit and electricity flows through them. Those who suffer true electrical injuries rarely survive and have a long road to recovery when they do.
MEDICAL PROFESSIONALS USE DEGREES TO EVALUATE BURN INJURIES
The extent of your burn injury plays a large role in the amount of compensation you might receive in a personal injury lawsuit. Doctors, nurses, burn specialists, and other medical professionals evaluate burns by observing how far a burn penetrates through the body. You've probably heard these evaluations described as first-, second-, and third-degree burns. You likely know first-degree burns are minor and increasing degrees are more severe, but you should also know how medical professionals distinguish between each level of burn.
The following overview provides the defining characteristics of each burn level:
First-degree burns refer to minor burns that only impact the very top layer of skin. Unless a first-degree burn covers a large portion of the body, basic first aid treats these burns quickly.
Second-degree burns extend through the top layer of skin, deeper into the body. They require medical attention and need more time to heal. Some second-degree burns sometimes require skin grafts.
Third-degree burns extend through all layers of skin and cause massive pain for burn victims. Treatment of third-degree burns often requires skin grafts and reconstructive surgery, as well as rigorous pain management. Third-degree burn victims often have permanent scars from their burn injuries.
Catastrophic burns refer to all burns more severe than third-degree. Each catastrophic burn is different. Less severe catastrophic burns extend into the fat and muscle layers, while more severe cases expose bone in one or more areas. Catastrophic burns cause burn victims to go into shock and doctors typically must induce a coma until the pain lessens and some healing occurs. Catastrophic burns sometimes cause death, even during recovery, because they can impact vital body processes and open the body up to infection.
DEFENSE STRATEGIES IN RIVERSIDE BURN INJURY CLAIMS
If you choose to take legal action against the individual or business responsible for your burn injury, you can expect that their insurance carrier and legal defense team will use every strategy they can to avoid some or all financial liability for damages related to your burn injuries.
Some common strategies legal defense teams use to devalue claims include:
Shifting blame to the burn victim. Defense teams sometimes attempt to shift the blame to the burn victim by arguing you should have known the risks associated with the source of your burn, you started the fire, you didn't comply with printed warnings, or you were using a product improperly.
Downplaying burn injuries. Another common strategy to devalue a burn injury claim is to argue about the extent of the injuries. A burn injury attorney asks for a specific amount of damages based on a burn victim's medical treatment plan, which might include multiple surgeries and ongoing treatment. Legal defense teams and insurance companies often argue the plaintiff's attorney has overestimated future medical treatment costs and recovery time.
Quick settlement offer. When insurance companies investigate a burn injury claim, they have a good idea about whether they will be liable for damages caused by their policyholder. This sometimes leads to the insurer to make a quick settlement offer soon after the injury-causing event, in an attempt to avoid a larger settlement later or an even bigger payout during litigation. These quick offers can seem attractive to burn victims, especially those under economic stress due to missing work and mounting medical expenses. Yet, these offers are often far lower than the value of a client's claim. Clients who accept a quick settlement offer often do not get what they deserve, and they must waive their right to sue for more money in the future.
An experienced Riverside burn injury attorney understands and anticipates the strategies that insurance companies and defense teams use to devalue your claim and knows how to protect you from these tricky tactics.
RECOUPING LOSSES AFTER A RIVERSIDE BURN INJURY
If your lawyer negotiates a settlement for you or a court rules in your favor, you might receive compensation for some or all of the following damages related to losses you incurred as a result of your burn injury:
Medical costs, including ambulance and emergency services, hospital stays, skin grafting or other reconstructive surgery, and pain medication.
Future medical costs when a burn injury requires multiple surgeries, extensive healing time, or leads to a permanent disability requiring ongoing treatment and care.
Rehabilitation costs for time with specialists who help restore functions you lost due to a burn injury, such as physical therapy, occupational therapy, and mental health services to cope with the trauma of permanent scars.
Lost wages for missing work due to a burn injury.
Future lost wages when a burn injury is catastrophic and prevents you from returning to their job or seeking future gainful employment.
Physical and emotional pain and suffering.
Loss of consortium with a spouse.
Scarring and disfigurement.
Reduced quality of life.
CONTACT A RIVERSIDE BURN INJURY ATTORNEY TO GET THE LEGAL HELP YOU NEED
You and your family shouldn't have to cope with the economic challenges that come during the aftermath of a severe burn injury when another person's or business's negligence caused you harm. You deserve full and fair compensation for your burn injury.
At Gomez Trial Attorneys, we understand the difficulties you will face in the coming weeks and months and are here to help you hold the party who caused you harm accountable for their actions. Our skilled Riverside burn injury attorneys handle the details of each client's case, investigate relevant facts, and build the best case possible against the defense and associated insurance carriers.
If you, your child, or other loved one has suffered a burn injury, contact Gomez Trial Attorneys online or at (619) 237-3490 for a free consultation to share your story with us and learn how we can help you in the wake of a severe burn injury.
---
Gomez Trial Attorneys
11840 Pierce Street
Ste 200 Riverside, CA 92505
(951) 355-7770
Our Process...
Easy as 1. 2. 3!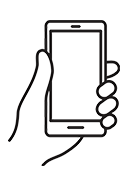 We will determine your case and submit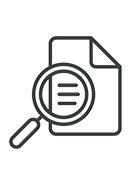 You will get regular update from us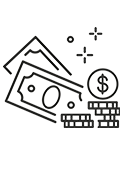 Collect your compensation

"John helped me find doctors, he referred me to his neurologist, his physical therapist, I mean, anything I needed he was right there, every step of the way. I couldn't have asked for a better result from all of this, I would absolutely recommend Gomez Trial Attorneys."

"During the time I was working with Gomez Trial Attorneys, they treated me very, very well. 100% of the time, they believed me, and they were very compassionate. They felt sorry for what happened and they understood the therapy process."

"They held my hand the whole time and kept me in the loop every aspect of my case which was very refreshing to me. They helped me get my settlement offer as fast as possible and I was able to keep my farm"

"The Gomez experience was the best experience it could be for me really, only positive things to say. They really were there every step if the way. Thanks to Gomez Trial Attorneys my dad is able to support my family as a single father"

"He opened the door for me to join his firm to help other brain Injury survivors and I never met another firm who is like this who was so understanding and caring who took the extra step and walked the extra mile with their clients and this is the best"

"I am very satisfied with the outcome with Gomez and I would definitely recommend Gomez to anybody, we tell people all the time, Get Gomez! They are really thorough with everything and they make you feel real comfortable."

"Just helped us through, guided us through, I kept notes all those years, we had questions all the time and they would always keep us informed of what was going on. They just unlayered it, layer by layer, I've never seen anything like them. Thank God for them."
Get your
free consultation
24/7 Support & Free Consultation