Riverside Dog Bite Lawyers
Riverside Dog Bite Attorneys
Pet-friendly Riverside is home to countless canine companions, and a fantastic community for dog-lovers. Until a dog bites you or a loved one, you probably think of them as friendly, furry best friends. When you see a dog bite someone you know and love, however, it's easy to see how the interactions between dogs, owners, and bystanders can result in the risk of serious injury.
While we also love our dogs at Gomez Trial Attorneys, we also understand that not all dogs are safe to expose to strangers or bystanders, and children in particular. Dog owners in Riverside must use care and caution to keep their companions from putting others at risk. When dog owners fail to do so, the associates at Gomez Trial Attorneys are ready to help victims hold negligent owners accountable.
WHEN A DOG ATTACKS, IT INTENDS TO CAUSE DAMAGE
Although their owners often dispute this, certain dog breeds have bad reputations for a reason. Differences in temperament or physiology result in companions that can place others at serious risk of injury, or even death, should the dog attack a bystander. When some dogs attack, they go for the face, neck, and other vulnerable body parts, sometimes inflicting serious, catastrophic, or fatal injuries.
Victims attacked in this way often require emergency treatment, surgical repair, and scar revision. They incur high-dollar medical bills and some lose their incomes due to dog-bite related disabilities.
Owners often consider their dogs as a member of the family. California recently reinforced that idea with divorce-related Family Code changes. A dog or other pet is still considered property, but during a divorce, a judge must consider placing the dog in an environment that's best suited for the pet's care. While this somewhat humanizes a dog, it doesn't take away its animal nature. Dogs can still attack, and when they do, their human owners are legally responsible.
DOG OWNERS MUST PAY WHEN THEIR DOGS ATTACK
At Gomez Trial Attorneys, we have worked tirelessly to recover damages for innocent dog bite victims throughout Riverside. We acknowledge that dogs make loyal companions. To some people, they are valued family members. We respect dog owners' rights, but we also believe that people have a right to safety. We've always confirmed that dog owners must acknowledge their pets' animal natures, and be willing to pay for the damages they cause when proper care is not observed.
We have worked with people who have sustained severe injuries during a dog attack. We've seen the profound life changes caused by a single incident. As with any other injurious event, we've worked with injured victims and their families to recover damages on their behalf.
We understand that a settlement can't transform an injured victim's life back to normal. However, it provides financial support that helps them move beyond their injuries, and get back to a normal life as quickly as possible.
OUR FIRM'S RESULTS
At Gomez Trial Attorneys, we have always been committed to recovering damages for our injured clients. When possible, we have resolved our clients' cases by negotiating with negligent parties, their insurance companies, and their defense attorneys. When we've seen that defendants were sincere in their desire to resolve our clients' claims, we have continued our negotiations through mediation, settlement conferences, and other facilitated negotiation processes.
Our Riverside dog bite attorneys have always worked to produce results that would provide a fair outcome for our injured clients. When negligent parties would not negotiate fairly, our trial attorneys have resolved cases through litigation. We have filed lawsuits, conducted discovery, and presented our evidence to a judge and jury.
Our attorneys work passionately to produce the most positive results for our clients. While it's impossible to promise specific outcomes, we nonetheless invite you to review our past case results. We believe they demonstrate a clear commitment to results for every client we represent.
HOW DOG ATTACKS AND BITES OCCUR
As with most injuries, dog bites occur suddenly and without warning when a person comes close to a dangerous or aggressive dog. The American Veterinary Medical Association suggests that most dog bites are preventable. While this is likely true, many dog bite prevention strategies place responsibility on non-pet owners' shoulders. The AVMA and other organizations offer a variety of recommendations designed to help people avoid dog attacks.
They recommend that potential victims should pay attention to a dog's body language. They also recommend teaching children how to avoid risky situations with dogs.
This suggests, unfortunately, the unreasonable requirement that non-owners recognize a dog's potential for an instinctive reaction based on their mental and emotional state.
Feeling stressed or scared
Defending their territory, puppies, food, or toys.
Feeling threatened or excited.
The object of rough human play
DOG BITE STATISTICS
An estimated 77 million dogs live with American families. While many dogs are friendly, all dogs nonetheless possess teeth and claws. As the American Veterinary Medical Association reminds us, all of them can bite.
The Centers for Disease Control and Prevention, the Insurance Institute of America, and the AVMA offer these recent dog bite statistics.
CDC's national Web-based Injury Statistics Query and Reporting System (WISQARS) data shows that 344,202 people underwent emergency dog bite treatment during 2018. This statistic included 55,490 people aged 25 to 34; 50,370 people aged 15 to 34; and 87,070 children ages 0 to 14.
Nationally, dog bite claims increased from 17,297 in 2018 to 17,802 in 2019.
In 2019, California had 2,396 reported dog bite cases, the highest number of any state.
Children are more likely to sustain serious injuries than adults.
DOG BITES INJURIES
When a dog bites, their teeth have the potential to cause extensive damage. Dog teeth easily tear human skin and cause puncture wounds deep into muscle tissue. When a dog refuses to let go of its victim, the damage usually increases. A bite sometimes allows a dog to pass diseases to their victims. These sometimes include MRSA, rabies, capnocytophaga, and tetanus. An Archives of Plastic Surgery article published by the National Institutes of Health described how dogs sometimes transfer an infection that causes osteomyelitis in their human victims.
CHILDREN AND DOG BITES
Riverside's youngest citizens are most vulnerable to dog attacks. A child's small stature places them on the dog's level. When a dog attacks, this gives them easy access to a child's face, neck, and other crucial areas. A dog's teeth easily puncture a child's skin, penetrate their muscle, and damage their bones. When a dog passes on bacteria, often a young child's immature immune system can't fight it.
OLDER ADULTS AND DOG BITES
Older victims deal with the same issues as young children. As they manifest signs of aging, their skins, bones, and muscles are more easily damaged. Older adults also have trouble fighting off bacterial diseases due to their aging immune systems.
MAIL CARRIERS AND DOG BITES
Dog bites are also a serious concern for the United States Postal Service. Mail carriers are often vulnerable as they encounter dogs while delivering mail in residential neighborhoods. The problem is so pervasive, the USPS publishes a National Dog Attack Ranking report each year. With 777 mail carrier attacks during 2019, California is number one on the list of states with the most dog attacks. Los Angeles, San Diego, Long Beach, and Sacramento made the Top 20 Cities list.
Scarring is a problem for victims of all age ranges. The American Society of Plastic Surgeons documented 28,384 reconstructive dog repair surgeries.
When a dog bites, they often cause a wide variety of injuries and medical conditions.
Severe lacerations
Puncture wounds
Fractures
Skin, muscle, and tissue damage
Rabies, MRSA, Tetanus, Pasteurella, and other infectious diseases
Permanent scars
Death
WHAT DAMAGES CAN YOU RECOVER FOR A DOG BITE INJURY?
A dog bite injury settlement or judgment usually includes financial consideration for Economic Damages and General Damages. When an attorney tries a dog bite case, the court award may also sometimes include punitive damages.
ECONOMIC DAMAGES
We calculate our clients' economic damage claims based on incurred and estimated future out-of-pocket expenses.
Economic damages include these and other expenses.
Emergency treatment
Hospital care
Surgical costs
Scar revision costs
Income losses
Medication
Medical expenses
Mobility devices and prosthesis
Physical and psychological therapy
Transportation expenses
Replacement services
GENERAL DAMAGES
General damages often include recovery for an injured person's physical pain, emotional and psychological damages, and other subjective injuries.
They often include:
Pain and suffering
Anxiety and distress
Diminished spousal and family relationship
Loss of bodily functions
Scars and disfigurement
Permanent limitations and disabilities
Loss of bodily functions
EXEMPLARY DAMAGES
In California, a jury award sometimes includes exemplary damages (or punitive damages) intended to punish a defendant for wanton misconduct. The plaintiff must produce clear and convincing evidence demonstrating that the defendant acted out of malice, oppression, or fraud.
WHO IS RESPONSIBLE WHEN A DOG BITES YOU?
A dog's human owner is responsible for the damages the dog causes. In California, the law is straightforward. California Civil Code makes owners strictly liable for their dog's actions. The owner owes for damages as long as the injured party is "lawfully upon the private property" or in public. Strict liability does not apply to a dog that is acting on behalf of a government entity such as a police department.
CAN A DOG OWNER AVOID PAYING FOR THE DAMAGES THEIR DOG CAUSES?
In most situations, dog owners are strictly liable for the injuries their dog causes. If they have liability coverage, their insurance company usually handles the claim on their behalf. Due to California's strict liability laws, defendants and insurers usually have minimal defenses. Once a plaintiff files a lawsuit, they are often difficult to defend against.
That doesn't prevent insurers from relying on some of the same claim-reduction strategies they use with other cases, such as:
Low settlement offers
Negotiation so unfair it pushes plaintiffs to file suit and incur discovery costs
Disputing damages to reduce claim payouts
Alleging that a defendant was a trespasser on their property
At Gomez Trial Attorneys, we've resolved many cases with responsible parties, their insurers, and their defense attorneys. We've found that preparation was the best way to overcome their defenses. We have always evaluated the evidence and used our resources to plan and present a case that delivered the best possible outcomes.
WHAT IF THE DOG OWNER HAS NO LIABILITY COVERAGE?
Many dog owners no longer have access to liability insurance. Given the high cost of dog bite claims, more companies that underwrite homeowners, apartment owners, and commercial policies are finding ways to avoid coverage. Some companies still provide traditional package policies that include coverage for a dog's actions.
Others increase premiums or rely on other strategies to limit or eliminate their dog bite liability exposure.
Refuse to insure homes for families who own dogs
Exclude coverage for all dog liability claims
Exclude coverage for certain breeds of dogs
Allow dog owners to pay an extra premium for a dog liability endorsement.
Sell a separate dog liability policy
Exclude dog bite coverage if a family's dog has a history of attacks
When a dog bites you and the owner doesn't have coverage, you still have options for recovering your damages. The owner may negotiate your claim and pay a cash settlement from his or her own resources. You can also file a suit, pursue a judgment, and attempt to collect the money from the responsible party. If the defendant refuses to pay, you will at least have a court order saying that he or she owes you money; your Riverside attorney can help you understand the best ways to collect on a judgment in this manner.
RIVERSIDE DOG BITES: FREQUENTLY ASKED QUESTIONS
On any day, and just about anywhere, in Riverside, you stand a good chance of encountering at least several dogs. You may see them walking with their owners at Mount Rubidoux, playing at the Riverwalk Dog Park, or lounging in backyards in La Sierra and Alessandro Heights.
No matter where you cross paths with a dog in Riverside, however, you always run the risk of falling victim to a dog bite. Young children, especially, face danger when they do not know how to recognize the signs that a dog is agitated or about to attack.
The Gomez Trial Attorneys law firm represents victims of dog bites in Riverside. Contact us today to speak with an experienced dog bite lawyer who can answer questions you may have about your rights to compensation for dog bite injuries.
You may also find the following answers to frequently asked questions helpful in deciding what to do after a dog bite harms you or a loved one.
WHAT STEPS SHOULD I TAKE IMMEDIATELY AFTER A DOG BITES ME IN RIVERSIDE?
First and foremost, apply first aid and then seek medical attention. Dog bites pose a risk of infection. The danger of contracting rabies, a fatal virus that a dog bite can transmit, is a particular concern that you must never ignore.
Next, notify the dog's owner right away if the owner did not witness the attack. Ask for information about the dog's vaccination history. By law, the owner must give this information to you. You may also want to obtain the owner's homeowner's insurance information.
Finally, rabies is prevalent throughout California, and Riverside is a specifically designated area where rabies exists. Thus, you must report the bite to the Riverside County Department of Animal Services, which handles animal control. The purpose of reporting is to control the spread of rabies, not to get the dog or the dog owner in trouble.
WHAT KINDS OF RIVERSIDE DOG BITE INJURIES DO YOU HANDLE?
Victims of a dog attack can suffer a wide range of injuries. At Gomez Trial Attorneys, we have the experience and know-how to seek compensation for Riverside dog bite victims who suffer virtually any injury, including:
Lacerations – A deep cut or tear in skin or flesh can lead to serious infection and/or scarring which can impact a victim's entire life.
Hematoma – When blood vessel damage occurs because of a dog attack, the victim can suffer serious pain. In extreme cases, the hematoma may require draining. Victims of a dog attack should know the symptoms associated with dangerous hematoma complications.
Infections – In addition to being concerned about the potential that a dog has rabies, victims can also suffer serious infections due to the wounds sustained because of dog bites. Victims and parents of bitten children should carefully monitor wound sites for any signs of infection.
Puncture wounds – Too often, victims of a dog attack suffer puncture wounds. These wounds are most commonly defensive wounds found on the hands and arms of the victim. However, it should be noted victims can also suffer puncture wounds to the head, neck, and face.
Broken bones – Broken bones are commonly found in senior citizens and children who are victims of dog bites. A sudden dog attack can catch them unaware and result in their falling, which can break bones. A victim may require surgery to repair a broken bone.
These are only examples. No matter what injury a person suffers from a dog bite in Riverside, the team at Gomez Trial Attorneys can help.
WHO OWES ME COMPENSATION FOR MY RIVERSIDE DOG BITE INJURIES?
California law holds dog owners strictly liable for injuries caused when their dog bites someone. Strict liability means that a dog owner owes you damages for your injuries and losses regardless of the reasonableness of the owner's actions in connection with the dog attack, and whether the owner took (or didn't take) measures to prevent it.
A dog owners' homeowners or renters insurance may cover the owner for dog bite liability. However, coverage for animal attacks does not always come standard in a homeowners policy. Some policies also exclude coverage for attacks by certain dog breeds.
If a dog's owner does not carry insurance, then the owner may have a legal obligation to pay damages to you directly out of his or her own pocket.
Other parties may also face legal liability for a dog attack, most notably the owners of any property where the attack occurred, if separate from the dog's owner. In California, property owners must take reasonable steps to keep visitors to their premises safe, which may include restraining or warning the public about a dangerous dog.
At Gomez Trial Attorneys, we consider it one of our most important jobs to identify all parties who may have a legal liability to our clients. That way we can give our clients the strongest opportunity to recover maximum compensation for their Riverside dog bite injuries.
WHAT TYPES OF DAMAGES CAN I RECEIVE IN A RIVERSIDE DOG BITE INJURY CLAIM?
Dog bites are costly. According to the Insurance Information Institute (III), there are more than 90 million dogs in the United States. Records show the cost of insurance claims for dog bites and attacks continues to grow. In California alone, there are more than 2,300 insurance claims per year for dog bite attacks.
Every dog bite case in Riverside has unique aspects.
In general, however, a lawsuit seeking damages for a dog bite may obtain payment for:
Medical expenses including hospitalization following a dog bite, all doctor visits you may have in the future due to the dog bites, surgical procedures (often including plastic surgery), physical therapy, pain medications or antibiotics, and mental health therapy.
Wages and earnings. Immediately following a dog bite, you may have to stay out of work to take time to recover from your injuries. You should not lose money simply because a dog attacked you and caused you to be out of work. In cases where your injuries sufficiently heal for you to return to work, you may still have to take time off to see a doctor for follow-up treatment. The hours you lose due to doctor's visits can also be estimated and included in your claim.
Pain and suffering. Dog bites are painful. The physical pain caused by bites and their related injuries may be minimal when compared to the mental anguish you may suffer following a dog bite. People often develop a fear of all dogs and may even develop a fear of leaving home. These issues may be worse if the victim is a child.
The damages a Riverside dog bite victim might receive can vary depending on the severity of the victim's injuries, the strength of the evidence supporting the victim's claim, and the availability of money (usually through insurance) to pay damages.
At Gomez Trial Attorneys, our team works hard to identify all ways a dog bite harmed our client, so that we seek the maximum compensation available in every case.
WHAT HAPPENS TO A DOG THAT BITES SOMEONE IN RIVERSIDE?
In most cases, the owner of the dog must quarantine the animal for at least 10 days. In many cases, this quarantine can take place in the owner's home. However, if evidence suggests the dog may have rabies, then the local animal control agency may take custody of the dog and require quarantine at a veterinary hospital, shelter, or kennel where the dog remains isolated from other animals and humans.
Some victims hesitate to report a dog bite because they worry the dog will be euthanized. We understand that concern, but the law requires reporting dog bites and, in any event, it's rare for a dog bite report to result in euthanization, unless the dog has rabies or it was deemed a threat to public safety after an investigation and, when the owner requests, a hearing.
In other words, do not let the fear that the dog will come to harm keep you from reporting a dog bite in Riverside to the Riverside County Department of Animal Services. The primary reason for requiring reports is to keep the public, you, and the dog safe from rabies.
DO DOG OWNERS IN RIVERSIDE FACE POSSIBLE CRIMINAL CHARGES IF THEIR DOG BITES SOMEONE?
It's possible, but rare. For example:
Under Penal Code 597, dog owners who are abusive or cruel to their animals may face charges. Penal Code 597 also deals with dogfighting since this can lead to a dangerous dog.
Under Penal Code 399, a dog owner may face criminal charges for failing to control a dangerous animal.
It is more likely that dog owners may face civil penalties—fines, mostly—for failing to control their animals. Riverside animal control ordinances require owners to license their dogs, leash them in public, and prevent dogs from running free off the owner's property.
Other statutes and ordinances may result in criminal charges or civil penalties for the owner of a dog that bites someone. However, keep in mind, criminal charges do not impact your ability to seek damages and file a claim, and it is not your responsibility to seek criminal penalties against a dog owner.
IF A RIVERSIDE DOG'S OWNER OFFERS TO PAY FOR MY INJURIES DIRECTLY, INSTEAD OF REPORTING THE BITE TO THE COUNTY AND INSURANCE COMPANIES, SHOULD I TAKE THE MONEY?
No.
Taking payment in exchange for not reporting a dog bite in Riverside could constitute a crime. At the very least, it would put your legal rights to compensation in jeopardy, leaving you without recourse if it turns out your injuries are worse than you initially thought.
As a general rule, it is never a good idea to try to negotiate or otherwise deal with the financial aspects of the compensation owed to you on your own. You have potentially valuable legal rights, but protecting those rights and getting the most money for them requires the skill of an experienced dog bite attorney who is familiar with California law and knows how to press insurance companies for maximum payment.
Before agreeing to any offer of payment for your injuries, from a dog owner directly or from the owner's insurance company, always consult with an experienced dog bite lawyer, like the team at Gomez Trial Attorneys.
HOW MUCH DOES A RIVERSIDE DOG BITE INJURY LAWYER COST?
We understand why some dog bite victims have concerns about the cost of hiring a lawyer, but they needn't worry.
An initial consultation with Gomez Trial Attorneys is free and comes with no obligation to move forward.
Also, when we and a client agree to work together, we always represent our clients on a contingent fee basis. That means we do not charge our clients an up-front retainer and we do not bill them by the hour. Instead, we collect our fees out of any money we recover on our client's behalf. In other words, we only get paid if our client gets paid.
CALL OUR SKILLED RIVERSIDE DOG BITE ATTORNEYS
Dog bites can inflict severe trauma, especially on a child. You deserve compensation for your Riverside dog bite injuries, and a skilled lawyer can help you get it.
For a free consultation to explore your legal rights and options after a dog bite harms you or a loved one, contact Gomez Trial Attorneys at our Riverside office today.
GET HELP FROM OUR RIVERSIDE DOG BITE ATTORNEYS
If a dog injured you or your loved one, we want to hear your story. At Gomez Trial Attorneys, we have worked tirelessly to recover damages for our Riverside neighbors injured in dog attacks. Let us determine if we can help you: Call us at (619) 237-3490 or complete our contact form online to schedule a free consultation.
---
Gomez Trial Attorneys
11840 Pierce Street
Ste 200 Riverside, CA 92505
(951) 355-7770
Our Process...
Easy as 1. 2. 3!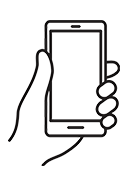 We will determine your case and submit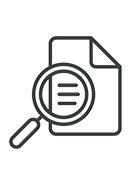 You will get regular update from us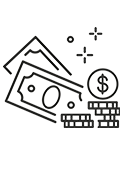 Collect your compensation

"John helped me find doctors, he referred me to his neurologist, his physical therapist, I mean, anything I needed he was right there, every step of the way. I couldn't have asked for a better result from all of this, I would absolutely recommend Gomez Trial Attorneys."

"During the time I was working with Gomez Trial Attorneys, they treated me very, very well. 100% of the time, they believed me, and they were very compassionate. They felt sorry for what happened and they understood the therapy process."

"They held my hand the whole time and kept me in the loop every aspect of my case which was very refreshing to me. They helped me get my settlement offer as fast as possible and I was able to keep my farm"

"The Gomez experience was the best experience it could be for me really, only positive things to say. They really were there every step if the way. Thanks to Gomez Trial Attorneys my dad is able to support my family as a single father"

"He opened the door for me to join his firm to help other brain Injury survivors and I never met another firm who is like this who was so understanding and caring who took the extra step and walked the extra mile with their clients and this is the best"

"I am very satisfied with the outcome with Gomez and I would definitely recommend Gomez to anybody, we tell people all the time, Get Gomez! They are really thorough with everything and they make you feel real comfortable."

"Just helped us through, guided us through, I kept notes all those years, we had questions all the time and they would always keep us informed of what was going on. They just unlayered it, layer by layer, I've never seen anything like them. Thank God for them."
Get your
free consultation
24/7 Support & Free Consultation