Riverside Motorcycle Accident Lawyers
Riverside Motorcycle Accident Attorneys
AIDING RIVERSIDE MOTORCYCLE ACCIDENT VICTIMS
When you head out on a motorcycle in Riverside, you face an increased risk of getting seriously injured or killed in an accident compared to driving in a car. 
That doesn't mean we can't enjoy the beauty that Riverside has to offer while we're out on a bike, but it does mean that if Riverside motorcyclists do sustain injuries that someone else caused, they should call the Riverside personal injury lawyers at Gomez Trial Attorneys.
HAVE YOU SUSTAINED AN INJURY IN A RIVERSIDE MOTORCYCLE ACCIDENT? CALL GOMEZ TRIAL ATTORNEYS TODAY
If you were injured in a motorcycle accident in Riverside, you probably have questions about the accident and your legal rights. We can help. 
Contact us
 today to speak to a qualified legal representative about your accident. Our team of personal injury attorneys can likely help you pursue justice in court. We have extensive experience supporting motorcycle accident survivors throughout the legal process.
RIVERSIDE AND MOTORCYCLES
If you're a motorcyclist, you probably either love Riverside or live in it. It's easy to see why Riverside is so popular with motorcyclists. Riverside boasts some of the most beautiful views in the country, and when the weather's right, there's nothing better than an afternoon or evening out spending time getting to know the roads around you. Unfortunately, as fantastic as Riverside is when it comes to scenic views, motorcyclists are still some of the most at-risk individuals on and near our roadways.
IMPORTANT MOTORCYCLE ACCIDENT STATISTICS
Let's start with the basics, which illustrate how much smaller motorcycles are than other vehicles on the road:
A typical motorcycle weighs around 400 pounds.
The average passenger vehicle weighs about 40,000 pounds.
Fully loaded large trucks can weigh up to 80,000 pounds.
This variation in weights makes it clear that in the case of an accident, motorcyclists face a lot of risks. They often collide with other vehicles that are much, much larger and more powerful than a motorcycle. The following statistics illustrate how these factors impact victims:
DRIVERS NEED TO SHARE RIVERSIDE'S STREETS SAFELY WITH MOTORCYCLISTS
Passenger vehicle operators are expected to take motorcyclists' safety into account when they're on the road. Vehicle drivers should always:
Avoid driving next to or passing motorcyclists in the lanes that motorcyclists are using; this type of passing does not give motorcyclists enough space to move safely.
Refrain from following motorcycles too closely.
Remember to check blind spots and all mirrors before turning into or out of any lane.
Taking these three steps could prevent a lot of the motorcycle accidents that plague our roads today. When drivers behave more attentively, they help keep themselves and everyone around them safe.
UNIVERSAL HELMET LAWS IN CALIFORNIA
If you're in Riverside, or anywhere in California, you are legally required to wear a helmet when you operate or ride a motorcycle. This is thanks to
 California's universal helmet laws
. According to the
 NHTSA
:
Helmets reduce the risk of head injuries and death in the instance of a motorcycle accident.
80 percent of motorcycle accidents result in death or serious injury to a motorcycle rider.
According to one study, 6,300 people died due to their lack of helmet in a motorcycle accident; conversely, over 7,400 people's lives were saved because they wore helmets.
Not wearing a helmet while you're on a motorcycle places you at immense risk but it doesn't remove the responsibility of other drivers to exercise care.
COMMON CAUSES OF RIVERSIDE MOTORCYCLE ACCIDENTS: AN OVERVIEW
WHAT ARE SOME COMMON CAUSES OF MOTORCYCLE ACCIDENTS IN RIVERSIDE?
Some of the most common causes of motorcycle accidents in Riverside include:
Road defects. Road defects, like potholes, pose a risk to drivers; lots of motorcycle accidents can be traced back to road defects like these.
Weather conditions. Inclement weather can increase the risk of motorcycle accidents, and even a right sunrise or sunset can completely obscure drivers' visions. Riverside drivers need to consider these factors when deciding how fast to go, how soon to brake, and how close to follow other vehicles, including motorcycles.
Distracted driving. Anybody can drive distracted, and lots of people do it without even realizing it. Actions as "simple" as driving while emotional and/or eating qualifies as distracted driving. Motor vehicle operators, motorcyclists, and other people can all drive distracted. Negligence on any one individual's part can lead to an accident
Unfortunately, a lot of actions can cause a motorcycle accident. Motorcycle and vehicle drivers alike need to remain aware of risks on the road.
OTHER COMMON CAUSES OF RIVERSIDE MOTORCYCLE ACCIDENTS
Our lawyers have experience litigating motorcycle accident cases caused by a wide range of other behaviors, including:
Driving under the influence
Aggressive driving
Road rage
Failure to yield
Tailgating
If you believe that something else caused your motorcycle accident, it doesn't mean that a lawyer can't help. Attorneys are well-versed in helping clients with a broad variety of cases. There are lots of actions that somebody else can take to place a motorcyclist at risk or cause an accident.
I'VE HEARD ABOUT LEFT-TURN ACCIDENTS, BUT WHAT ARE THEY?
The truth is left-turn accidents are notorious due to their frequency and risk of serious injury. Lots of motorcycle accidents are left-turn accidents. These usually occur between passenger vehicle operators and motorcyclists when:
A vehicle driver fails to see a motorcyclist.
A vehicle driver misjudged a motorcyclist's distance or speed.
Vehicle drivers rely on other vehicle drivers to notice motorcyclists (which the other drivers rarely do).
WHAT IF MY LOVED ONE DIED IN A RIVERSIDE MOTORCYCLE ACCIDENT?
If someone that you love has died in a motorcycle accident, legal justice is still possible. Families have the right to bring wrongful death lawsuits against individuals who have caused the death of others. A wrongful death lawsuit will, generally, mirror a motorcycle accident lawsuit in many ways; you'll still need to work with an attorney to prove that a negligent or reckless party wrongfully caused someone else's death.
WHAT TYPES OF INJURIES ARE COMMON AFTER A RIVERSIDE MOTORCYCLE ACCIDENT?
The truth is that just about any sort of injury could occur in a motorcycle accident. Some of the most common injuries that motorcycle accidents involve include the following:
Bruises
Lacerations
Broken bones
Minor soft tissue damage
Road rash
There are plenty of people, though, who experience an even wider variety of injuries. Injuries such as traumatic brain injury, paralysis, and even disfigurement can easily result from a motorcycle crash. We even work with motorcycle accident victims who have sustained internal organ damage. In some cases, victims' families seek legal recourse after the death of a loved one.
WHAT TO DO AFTER A RIVERSIDE MOTORCYCLE ACCIDENT
If you were in a motorcycle accident, there are steps you should take to keep yourself and the people around you safe:
Don't panic, stay on the scene, and contact local authorities. You should call for medical and police assistance just to ensure everyone's safety; make sure everyone involved in the crash is free from immediate danger. Never leave the scene of an accident, as it may constitute a crime.
Document evidence, if possible. Not everyone can document evidence after an accident, and that's okay. If you can, however, it could benefit your case. You should try to take pictures of property damage and injuries, as well as evidence like skid marks on the road.
Collect other people's information. You should speak to all other drivers involved in the accident and collect their names, license and license plate numbers, insurance information, etc.
Seek medical attention. Whether you received medical attention at the scene of the accident (or may have even had to stay in the hospital), you need to schedule an appointment with your primary care provider soon after your accident. This ensures that he or she is aware of your condition; it also gives him or her a chance to help assess any delayed symptoms after a crash.
Contact Gomez Trial Attorneys. The sooner you get in touch and partner up with a reliable motorcycle accident lawyer, the less likely you are to need to double back and collect more information or fix mistakes later.
RIVERSIDE MOTORCYCLE ACCIDENT FAQ
Riverside and the Inland Empire offer many scenic routes for motorcyclists. But motorcycle accidents are all too common. While motorcycles constitute just
 3 percent of the registered vehicles
 on the road, motorcyclists make up 14 percent of the people killed in traffic accidents, according to the National Safety Council. A total of
 488 motorcyclists
 died in California alone in one recent year due to accidents. Here are answers to some of the most common frequently asked questions (FAQs) about motorcycle accidents in Riverside.
DOCTOR'S BILLS FOR MY MOTORCYCLE ACCIDENT INJURIES ARE PILING UP. HOW CAN I PAY THEM?
You can receive compensation from injuries and harm suffered in a motorcycle accident in several ways. Your own insurance—motorcycle insurance, health insurance, and long-term disability insurance—may cover some of your expenses. You may also have the right to receive compensation from any individual, company, or government agency that caused your accident and injuries by engaging in careless or dangerous conduct. If, for example, a car changed lanes on the freeway and sideswiped your motorcycle, the car's driver may have a legal liability to pay you compensation. Why? Drivers have what lawyers call a "duty of care"—to drive safely and to obey traffic laws. That duty includes checking a blind spot for other vehicles, including motorcycles, before changing lanes. California law holds a driver who fails to take this basic safety precaution responsible for the injuries the driver's actions cause. To obtain payment from that at-fault driver (or anyone else whose careless decisions or actions led to your crash), hire an experienced Riverside motorcycle accident injury attorney to represent you. The attorney can determine the most effective way to press your rights to compensation, and then can take steps to hold the at-fault parties accountable. This may include engaging in negotiations with the parties' insurance carriers and/or filing a lawsuit in California court.
AM I LIMITED TO GETTING COMPENSATION FOR MY MEDICAL BILLS?
No. The harm motorcycle accident victims suffer is not limited only to the costs of medical care! You deserve compensation for all of the pain, suffering, expense, and difficulty your accident and injuries caused. Riverside motorcycle accident injuries often make it impossible for crash victims to work while they recover. Sometimes, those injuries result in disabilities that permanently limit or prevent a return to work. Bikers have a legal right to seek payment of their current and future lost wages as part of the compensation they deserve. Motorcycle wrecks and the injuries they cause also impose other expenses on riders and their families. It costs money to repair or replace a damaged motorcycle. It costs money to hire help around the house and with basic daily activities while you recover. The at-fault party should pay for these costs, too. Finally, 
motorcycle accident injuries
 sustained by Riverside motorcyclists can cause significant pain and suffering, which is a legal term referring to the physical discomfort, emotional difficulty, and overall decline in a person's quality of life caused by a motorcycle accident injury. Riders have the right to receive payment for that harm, too.
DO I HAVE TO CARRY MOTORCYCLE INSURANCE TO RECEIVE COMPENSATION FROM AN AT-FAULT PARTY?
California requires that all motorcyclists purchase liability insurance. It's
 not legal to drive
 the motorcycle without it. The required coverage minimums are:
$5,000 for property damage
$15,000 for injury or death to a single person
$30,000 for injury or death to more than one person
Now, liability insurance protects you against the costs of injuries and property damage you cause to someone else. It doesn't pay you for your own injuries and losses. However, if you do not carry it, then California laws enacted as a result of
 Proposition 213
 bar you from seeking compensation for your own pain and suffering after getting hurt in a Riverside motorcycle accident. Instead, even for an accident that was not your fault at all, you can only seek compensation for your out-of-pocket losses, which lawyers call economic damages. In effect, that would mean you could only hope to receive about half as much money as compensation for your injuries in most cases. So, you should always carry the minimum required liability coverage. You can, of course, also purchase more comprehensive coverage that covers your own costs and expenses.
HOW DOES A LAWYER PROVE A MOTORCYCLE ACCIDENT INJURY CLAIM?
Obtaining compensation requires proving that someone (an individual, a company, or a government agency) made unreasonably dangerous decisions or took careless actions that put you in harm's way and led to your Riverside motorcycle crash injuries. How does a lawyer prove that? With evidence. Evidence consists of any statement, document, object, or other things that a reasonable person would accept as proof of a fact. Lawyers collect evidence when investigating a client's case. Clients like you may also collect your own evidence if your injuries don't preclude it. In a Riverside motorcycle accident case, evidence lawyers can use to prove someone else's fault for the crash, and the scope of your injuries and losses, often includes:
Your accident report. California law mandates that drivers file an accident report with the California Department of Motor Vehicles (DMV) within 10 days of an accident that injuries or kills someone or causes more than $1,000 in property damage.
The police report. If you are in an accident, call 911 (or ask someone else to call). The police will talk to all of the parties involved and file their own reports that assess the type, circumstances, and potential causes of the crash.
Emergency room and EMT records. If emergency medical technicians arrive and take you to an emergency room, the records their actions generate can all constitute proof of your injury, its extent, and its severity. Keep all records of emergency and trauma treatment.
Medical records. If you are not taken to an emergency room, see a doctor as soon as possible. Even if you don't see visible injuries or feel pain, you need a thorough examination to keep safe. Comply with all medical recommendations and keep records. If your injuries require treatment, such as hospitalization, surgery, prescription drugs, physical therapy, and more, keep all these records as well. Injuries themselves often provide forensic evidence of how an accident occurred.
Pictures. If you do not need immediate medical attention on site and carry a smartphone with you, take pictures of the accident site. By accident site, we mean all vehicles and other impacted objects plus the surrounding area. The trajectory and type of impact can often indicate the causes of an accident. If skid marks exist, take pictures of them. If you are able, it is also a good idea to take pictures of your injuries.
Surveillance footage. If the accident occurred in sight of surveillance cameras, the footage may provide a record of what occurred.
Eyewitnesses. If eyewitnesses stop, talk to them if you are able. Obtain their contact information, such as e-mail addresses.
Other drivers involved. Always get the contact and insurance information from other drivers involved.
A word about obtaining evidence: Never put obtaining evidence about the accident above your health and safety. At the accident scene and after, ensuring your physical safety is the top priority. Move so that you are safe from other drivers and traffic if you're able. Follow EMT advice. Seek medical attention. If these interfere with activities to obtain the evidence above, such as talking to eyewitnesses and taking pictures, so be it. Your Riverside motorcycle accident lawyer can always gather evidence at a later time.
SHOULD I CONTACT AN ATTORNEY IF I WAS IN A MOTORCYCLE ACCIDENT?
Yes, you should, and the sooner the better. It would be nice if the process for obtaining compensation for your Riverside motorcycle accident injuries and losses was straightforward. Unfortunately, that is rarely the case. An experienced Riverside motorcycle accident injury attorney works to make sure you receive the maximum compensation you deserve under California law. The steps a lawyer might take on your behalf can vary depending on the circumstances of your crash, but they frequently include:
Investigating your accident to determine how it happened, who has a legal liability to you for it, and how much money you have a right to receive under California law.
Negotiating with defense lawyers and insurance companies to obtain a fair and reasonable settlement of your legal claim for compensation. Most (but not all) Riverside motorcycle accident cases resolve through this sort of negotiation, but it takes the skill of an experienced lawyer to drive the best possible result on your behalf.
Litigating (that is, filing and pursuing a lawsuit) in California courts when negotiation alone does not get you the money you deserve.
No lawyer can guarantee that you will receive compensation for your injuries. However, by hiring an experienced Riverside attorney who represents motorcycle accident victims, you give yourself the best possible chance of obtaining the maximum money damages available.
WHAT IF I CAN'T PAY A MOTORCYCLE ACCIDENT LAWYER?
That's okay. In fact, it's totally normal and not a problem. To begin, meeting with a lawyer from Gomez Trial Attorneys for the first time is free-of-charge. It costs you nothing. If you hire that lawyer, you also do not need to pay any money up-front. Virtually all motorcycle accident attorneys (including the team at Gomez Trial Attorneys) work on a contingency basis. Their compensation is an agreed-upon percentage of the money you receive through their efforts. In other words, if your claims aren't successful, you don't owe your lawyer anything; and, your lawyer has the same goal that you have—to get you the most money possible, as efficiently as possible.
HOW LONG DO I HAVE TO PURSUE A MOTORCYCLE ACCIDENT CLAIM?
In California, people injured in a motorcycle accident typically have two years from the date of the injury to take legal action for compensation, although numerous factors can lengthen or shorten that time period (known as the statute of limitations). Remember, however, that it is an outside time limit. You give yourself the best shot at obtaining maximum compensation for your Riverside motorcycle crash injuries by seeking legal advice as soon as possible after your accident, when evidence is easiest to obtain and witness memories are still fresh. Do not wait to talk to a lawyer.
DO I HAVE TO WEAR A MOTORCYCLE HELMET IN RIVERSIDE?
Yes. All motorcyclists in California are required to wear a motorcycle helmet. The facts are clear: it is safer to wear a helmet in case of accidents than it is to not wear one. By all motorcyclists, we mean everyone on the cycle, both driver and passenger. In fact, if the driver doesn't wear a helmet, not only the driver but any passengers face charges for breaking the law.
Motorcycle helmets
 should meet Federal Vehicle Safety Standard 218, which guarantees sufficient weight and safe construction.
DO I NEED TO KNOW ANYTHING MORE ABOUT SAFETY REGULATIONS?
Yes! California has passed safety laws for motorcyclists.
First, motorcyclists should always drive with their lights on, for maximum visibility. Daylight, nighttime, all weather. It's the law.
Second, handlebars must stand no higher than six inches above the driver's shoulders when the driver is seated. High handlebars make it harder to drive and adequately control the cycle.
Third, you must complete several lawyers of driver education and practice to receive a motorcycle license, as follows.
To 
obtain a motorcycle operator's license
, you must first obtain a car driver's license and complete an approved driver's education course. Then, operators under the age of 21 must successfully take the 
California Highway Patrol's Motorcycle Training Course
 (
CHP MTC
). CHP MTC consists of 15 hours of instruction total; 5 hours of classroom instruction and 10 hours of riding. The CHP also offers an advanced rider safety course for drivers who have already taken CHP MTC. It's not required, but taking it is prudent.
IS LANE-SPLITTING LEGAL? I SEE MOTORCYCLISTS DOING IT
Newcomers to California are often surprised to see motorcyclists riding between lanes of vehicle traffic. Yes, it's 
legal to split lanes
 (as the practice is known) in California. The practice is based on studies finding the practice safe. Other drivers need to know that motorcycles have the right to lane-split and must take this into account by looking for motorcycles before turning or changing lanes. If they cut off and crash into a motorcyclist who is legally lane-splitting, they can find themselves liable for the injuries they cause For more information and answers to specific questions about your Riverside motorcycle accident injuries, contact the experienced lawyers at Gomez Trial Attorneys today for a free case consultation.
WHAT TO DO WHEN THE INSURANCE AGENTS KEEP CALLING
Lots of our clients approach us with stories about their experiences with insurance agencies. After a motorcycle accident, you might discover that insurance agents continue to call you to talk about your accident. Some warning signs to look out for during calls like these include:
The call is moving too fast. When insurance agents try to speed through calls and convince you to accept settlements quickly, there's a reason. The agency wants you to agree to a settlement in hopes that you won't work harder to get more compensation.
The call is moving too slow. Some agents take the opposite approach; they drag out conversations and wind up confusing and frustrating motorcycle accident survivors. Some victims end up agreeing to accept settlements just to mitigate their own confusion. Usually, these agents also ask lots of pointed questions about a survivor's accident.
Agents who ask too many questions are usually fishing for information to use against you, and agents who move too fast aren't concerned with your personal losses at all. They want a quick agreement so that they can move on with their day. Obviously, neither of these benefits accident survivors. If you've been injured in a motorcycle accident, the best way to deal with insurance agents is to work with a qualified attorney who can help with your case.
WILL ANYONE OTHER THAN MY RIVERSIDE MOTORCYCLE ACCIDENT LAWYER PARTICIPATE IN MY CASE?
Probably. Most lawyers partner with industry professionals in other fields to help improve a case's chances of success in court. If your attorney works with any of the following experts, your case could strengthen considerably:
Economic experts who can speak to the financial implications of your accident.
Vocational rehab experts who can explain your prognosis and how it impacts your ability to work.
Medical experts who can vouch for your injuries and physical experiences.
Motorcycle and auto experts to answer questions about design, manufacturing, parts, etc.
GOMEZ TRIAL ATTORNEYS: MOTORCYCLE ACCIDENT LAWYERS IN RIVERSIDE
Were you injured in a motorcycle accident in Riverside? Are you dealing with phone calls from an insurance company and unsure of what steps to take next? You deserve to work with a compassionate and knowledgeable legal professional who has your best interests in mind. We can help. At Gomez Trial Attorneys, our team of qualified Riverside motorcycle accident lawyers helps clients pursue compensation for the full cost of their injuries.
 Contact us
 today or dial 
(619) 237-3490
 to find out more about how we can help bring your case to justice.
---
Gomez Trial Attorneys
11840 Pierce Street Ste 200 Riverside, CA 92505
(951) 355-7770
Our Process...
Easy as 1. 2. 3!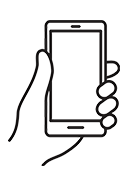 We will determine your case and submit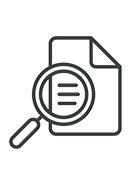 You will get regular update from us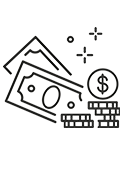 Collect your compensation

"John helped me find doctors, he referred me to his neurologist, his physical therapist, I mean, anything I needed he was right there, every step of the way. I couldn't have asked for a better result from all of this, I would absolutely recommend Gomez Trial Attorneys."

"During the time I was working with Gomez Trial Attorneys, they treated me very, very well. 100% of the time, they believed me, and they were very compassionate. They felt sorry for what happened and they understood the therapy process."

"They held my hand the whole time and kept me in the loop every aspect of my case which was very refreshing to me. They helped me get my settlement offer as fast as possible and I was able to keep my farm"

"The Gomez experience was the best experience it could be for me really, only positive things to say. They really were there every step if the way. Thanks to Gomez Trial Attorneys my dad is able to support my family as a single father"

"He opened the door for me to join his firm to help other brain Injury survivors and I never met another firm who is like this who was so understanding and caring who took the extra step and walked the extra mile with their clients and this is the best"

"I am very satisfied with the outcome with Gomez and I would definitely recommend Gomez to anybody, we tell people all the time, Get Gomez! They are really thorough with everything and they make you feel real comfortable."

"Just helped us through, guided us through, I kept notes all those years, we had questions all the time and they would always keep us informed of what was going on. They just unlayered it, layer by layer, I've never seen anything like them. Thank God for them."
Get your
free consultation
24/7 Support & Free Consultation