San Bernardino Child Injury Lawyers
San Bernardino Child Injury Attorneys
Children face risk around every corner. Young ones are especially vulnerable to slip and fall accidents, but riding a bicycle, going for a walk, and riding in a passenger vehicle can also lead to serious injuries. Children involved in the same accidents as adults often sustain more severe injuries because of their small bodies.
If your child has suffered injuries due to someone else's negligence, you are likely overwhelmed with anger, devastation, and uncertainty about what you should do next. You need to focus on your child's recovery and rehabilitation during this difficult time.
Once you get medical treatment for your child, contact a San Bernardino child injury lawyer. An experienced attorney can help you seek damages to deal with the financial consequences of your child's injury and hold the negligent person accountable. Until you have the opportunity to consult with a child injury lawyer, the answers to the following frequently asked questions about child injuries in San Bernardino provide some introductory information.
What child injuries do your San Bernardino attorneys handle?
Children can suffer injuries from negligence as a result of a wide range of events. Traffic and bicycle accidents are common, but preventable injuries to children have other causes too.
Examples of other types of child injury cases that lawyers handle include:
Birth injuries, which can occur during pregnancy, labor, and/or delivery due to medical malpractice.
Swimming pool accidents, which frequently occur in Southern California's pleasant climate. Children can drown, slip and fall in the pool area, or contract a dangerous infection when negligent property owners do not adequately maintain their swimming pools.
Playground injuries, which can happen at parks throughout the city. Playground equipment at private homes can also lead to injuries. Sometimes lack of supervision leads to these injuries, while other times playground injuries occur because the property owner does not maintain slides, swings, and other playground equipment.
Product defects, which can lead to serious injuries. The Consumer Products Safety Commission estimates that toys cause more than 165,000 injuries across the nation each year.
Dog bites, which are a common child injury because a child's small stature puts them at the same height as many dogs. Negligent dog owners who keep dangerous animals put children at risk for permanent scars from dog attacks and physiological trauma that some children carry for life.
Sports injuries, which are common in older kids and teenagers, especially those who play full-contact sports for fun or at school. Football, hockey, martial arts, snowboarding, and skiing commonly cause child injuries. Not all sports injuries are due to negligence, but poor supervision, poor coaching, and other situations can give rise to a San Bernardino child injury lawsuit.
Can I sue a San Bernardino motorist or another person who caused my child's injuries?
Yes. Children have the same legal rights to seek compensation as adults when they suffer injuries due to another person's negligence. However, you as the parent are not technically the person filing the lawsuit. When a minor suffers injuries resulting from negligence, a parent, guardian, or another representative must bring a lawsuit on behalf of the injured child. Your lawyer can advise you about who is the best person to bring the lawsuit in your family's specific circumstances. The representative will work with the attorney to make decisions that are in your child's best interests.
How long do I have to take legal action after my child suffers injuries in San Bernardino?
Each state has laws called statutes of limitations that set time limits for bringing a lawsuit against another person or business because their negligence caused an injury. California's statute of limitations for most civil cases is two years. Medical malpractice cases are an exception; victims generally have only one year to bring a medical malpractice case.
However, the statute of limitations is different for children than for adults. The law allows people to take action for an injury that occurred when they were a minor if someone did not sue on their behalf. So for most child injury claims, the law pauses the statute of limitations until the child turns 18, which means they must bring a lawsuit before they turn 20 years old.
Even though your child technically has until they turn 20 to bring a lawsuit for their injury, you should still take action as soon as possible. The more time that goes by, the more you risk evidence getting distorted. Additionally, witnesses forget their story, die, or move away, weakening your case. After you understand the full scope of your child's physical injuries, contact a skilled San Bernardino child injury attorney as soon as possible.
What compensation can my child receive for injuries sustained in San Bernardino?
If you choose to sue the person whose negligence harmed your child, your child could receive compensation for a variety of damages if you reach a settlement agreement or the court rules in your child's favor. The exact types of damages a child injury victim might receive vary among child injury cases, based on the specific facts of the case.
Some common types of damages include:
Medical treatment costs, including ambulance service, emergency room treatment, surgery, diagnostic imaging, lab tests, hospitalization, and travel to and from the doctor/hospital.
Estimated costs for future medical expenses when a child injury leads to a permanent disability or condition that requires long-term or lifelong care and treatment.
Expenses for mental health services to help your child deal with the trauma of an accident and/or injury.
Lost earning capacity when severe injuries prevent your child from pursuing a career and seeking future employment.
Physical pain and suffering.
Mental anguish.
Diminished quality of life.
Scarring and disfigurement.
Will my child have to testify in court after suffering an injury in San Bernardino?
It depends on the circumstances that led to your child's injury. San Bernardino child injury lawsuits often settle long before they would have to go to court. Regardless of the specific cause of injury, both sides have an incentive to reach a settlement agreement before going to court. Litigation adds expense to a claim, so avoiding these costs benefits both sides. However, insurance companies and legal defense teams sometimes dispute their liability. When they are not willing to agree to a fair settlement, going to court may be necessary.
If your child is physically able and old enough to testify, they might have to give testimony in court. Although it's unlikely, you should prepare for the possibility. Your child injury lawyer can review the facts of your case and give you a better sense of any challenges and obstacles with your child's case that could lead to litigation.
Can I sue if my child died from fatal injuries due to negligence in San Bernardino?
Yes, you can sue the allegedly at-fault person, business, or entity if your child died due to their negligence. Most states allow parents to bring a wrongful death claim to seek compensation for damages after losing a child, which includes expenses and losses from the injury until the time of death. California separates civil claims related to death into wrongful death actions and survivor actions. The law does allow you to consolidate the actions into one claim when a death occurs.
Parents who prevail in a wrongful death claim can receive a wide range of economic and non-economic damages for the loss of their child.
Examples of economic damages include:
The value of financial support the child would have provided for the family;
The value of household services a child would have offered;
Loss of benefits and gifts parents could have received from their child;
Funeral costs; and
Burial or cremation expenses.
Examples of non-economic damages include:
Loss of love, affection, and companionship;
Loss of comfort and care;
Loss of assistance;
Loss of society; and
Loss of moral support.
Your San Bernardino child injury lawyer can review your wrongful death claim and advise you of which damages you may seek for the loss of your child.
Should I accept a settlement offer for my child's claim?
Always let an experienced lawyer review any settlement offer you receive for your San Bernardino child injury claim. This is even more important in child injury cases. Children's bones and tissue heal quickly, so you can expect a full recovery from minor injuries. Yet, moderate to severe child injuries, especially head traumas, can lead to long-term developmental issues.
It may take time before you know the full scope of damage and whether your child has suffered permanent effects from their injury. Early settlement offers are typically much less than the full value of your claim. If you accept an offer too soon, you have no way to seek additional compensation if your child needs ongoing care or treatment. It's best to consider the first settlement offer to be a starting point for negotiations and let an attorney handle negotiations with the insurance company after you know the extent of your child's injuries.
Do I need an attorney to help me seek compensation for my child's injuries?
Child injury claims are typically complex and emotional. You likely feel angry, upset, and maybe even vengeful after someone else's negligence harmed your child. It's often best for everyone involved to let an experienced child injury lawyer handle the claim. This can allow you to focus on helping your child through their pain, trauma, and recovery. Your lawyer will handle all paperwork with the insurance company, the court, and other parties and make sure you meet any deadlines and have the best chance of recovering compensation for your child's injury.
Other ways lawyers can help children recover damages include:
Investigating the traffic accident or other event that led to the child's injuries;
Gathering evidence and relevant information to support the claim, such as crash reports, police reports, medical records, eyewitness statements, cell phone records, and expert opinions;
Handling communications with insurance companies and defense legal teams to protect clients from saying something that might accidentally devalue their claim;
Negotiating with insurance companies and defense legal teams to secure full and fair compensation for the child's injuries; and
Litigating a claim in the courtroom if settlement negotiations do not lead to an acceptable settlement agreement.
How long will it be before my child's injury claim settles?
Case timelines vary among clients based on the particular circumstances of the claim. You need to allow your child enough time to heal so doctors can give a realistic long-term prognosis and determine if any permanent damage occurred. Knowing the extent of the child's physical injuries is paramount to placing an accurate value on your child's injury claim. Severe injuries require more time to heal, which adds to the timeline of your claim.
The other major factor that influences how long it will take to settle a claim is the clarity of liability. If the person, business, or other entity that caused injury to your child disputes their liability, negotiations will generally take longer. Sometimes negotiations fail altogether and litigation is necessary, extending the case's timeline. Not only do both sides need to set a court date, but they need to prepare for trial, schedule witness testimony, contact expert witnesses, and coordinate a wide range of litigation-related activities.
Can I afford to hire a San Bernardino child injury lawyer from Gomez Trial Attorneys?
Everyone can afford our San Bernardino child injury lawyers, and hiring us often gives injured victims a better chance of recovering the maximum possible compensation for their injuries. When you hire a San Bernardino child injury lawyer from Gomez Trial Attorneys, you do not have to pay an upfront retainer. Instead, our San Bernardino child injury lawyers always offer a contingent fee agreement. This means that you do not owe anything unless there is a successful recovery for your child's injury. If there is a recovery, your lawyer will deduct their attorney's fees from any compensation you receive for your child's injury in the form of a settlement or court-awarded damages.
Work With Our San Bernardino Child Injury Lawyers
Parents are often concerned about the costs associated with hiring a lawyer after someone injured their child. This is understandable since many parents have to take time off work to care for their child, which means they are suffering from a loss of income on top of the emotional strain they face caring for their child.
You can consult our San Bernardino child injury attorneys free of charge by requesting a free case review. Should you decide that your best option is to pursue a child injury lawsuit against the responsible party or parties, your attorney will not charge you legal fees unless your attorney can successfully obtain a settlement or court award on your behalf.
If your child was injured, or you suffered the unimaginable loss of a child due to someone else's negligent behavior, contact a San Bernardino child injury lawyer at Gomez Trial Attorneys, or call us at (619) 237-3490 today to determine what you can do to pursue justice.
Our Process...
Easy as 1. 2. 3!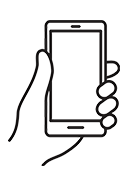 We will determine your case and submit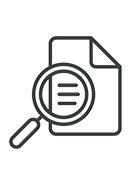 You will get regular update from us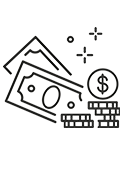 Collect your compensation

"John helped me find doctors, he referred me to his neurologist, his physical therapist, I mean, anything I needed he was right there, every step of the way. I couldn't have asked for a better result from all of this, I would absolutely recommend Gomez Trial Attorneys."

"During the time I was working with Gomez Trial Attorneys, they treated me very, very well. 100% of the time, they believed me, and they were very compassionate. They felt sorry for what happened and they understood the therapy process."

"They held my hand the whole time and kept me in the loop every aspect of my case which was very refreshing to me. They helped me get my settlement offer as fast as possible and I was able to keep my farm"

"The Gomez experience was the best experience it could be for me really, only positive things to say. They really were there every step if the way. Thanks to Gomez Trial Attorneys my dad is able to support my family as a single father"

"He opened the door for me to join his firm to help other brain Injury survivors and I never met another firm who is like this who was so understanding and caring who took the extra step and walked the extra mile with their clients and this is the best"

"I am very satisfied with the outcome with Gomez and I would definitely recommend Gomez to anybody, we tell people all the time, Get Gomez! They are really thorough with everything and they make you feel real comfortable."

"Just helped us through, guided us through, I kept notes all those years, we had questions all the time and they would always keep us informed of what was going on. They just unlayered it, layer by layer, I've never seen anything like them. Thank God for them."
Get your
free consultation
24/7 Support & Free Consultation