San Diego Head-on Crash Accident Lawyers
Head-on Crashes in San Diego
Head-on car accidents in San Diego are some of the worst collisions on the road. Due to the high rate of speeds vehicles are traveling when they collide, these types of accidents are often deadly. If you are lucky enough to live through a head-on collision, you may find that your life is never the same. These accidents often lead to permanent disabilities, as well as a lifetime of pain and suffering.
From a raw numbers perspective, head-on crashes are relatively rare. Unfortunately, they tend to leave behind a scene of total destruction. For this reason, injured accident victims or grieving families need to have a San Diego head-on crash lawyers on their side from the start. While you focus on rebuilding your life after a serious head-on car accident, we can advocate for you and your rights to full compensation.
Our San Diego Car Accident Attorneys Can Help
Why Choose Us?
At Gomez Trial Attorneys, our car accident lawyers are experienced at handling the complexities surrounding head-on collisions. We know that these accidents take a considerable amount of time and experience to properly investigate. We have the resources and the experience necessary to win these cases.
Our track record of success speaks for itself. Here are some of our most notable car accident cases:
$2.9 million for a car accident victim
$1.7 million for a car accident victim with an ankle injury
$1.698 million for a car accident victim
$1.4 million for a car accident victim with a knee injury
$1.35 million for a car accident victim with a back injury
While past results never guarantee future success, injured head-on accident victims and their families can rest easier knowing they have a law firm on their side fighting for them.
If you suffered an injury in a head-on crash in San Diego, we can help you file an injury claim against the responsible driver. If you lost a loved one in a San Diego head-on crash, we can help you and your family file a wrongful death claim to recover damages.
While no amount of compensation could ever undo the harm you and your family suffered, you should not have to shoulder the cost of the accident alone.
To better serve you and your family, we offer FREE initial consultations and reviews. Contact the San Diego head-on crash lawyers at Gomez Trial Attorneys at (619) 237-3490 today. You may have the right to recover substantial compensation.
Gomez Trial Attorneys—Who We Are
Gomez Trial Attorneys is a serious trial and personal injury law firm that handles some of San Diego's largest and most prominent cases. If a case has been in the news, we are almost always the law firm involved. We have handled well-known cases like the Pizza Hut delivery driver case, the runaway Lexus case, and the Kristen Rossum American Beauty murder case.
Over the past fifteen years, because of our drive, dedication, and experience, we have collected more than $750 million in verdicts and settlement awards for our clients, with more than 135 awards totaling more than $1 million each. We cannot guarantee that your case will have these same results, but with our resources and track record, we know what it takes to tackle the most difficult cases and go after the results you need.
Why Are There So Many Head-On Collisions in San Diego?
Head-on collisions occur when the front ends of two motor vehicles collide. Although these accidents can happen for many reasons, they are often the result of driver error, which includes distracted driving, intoxicated driving, and falling asleep at the wheel. These types of accidents happen all across the country, but certain things about San Diego make our roads more prone to these devastating collisions.
The Party Atmosphere
San Diego is known for its exciting nightlife. Take, for instance, Pacific Beach, where thousands of tourists are usually hitting up the endless bars, restaurants, and stores located on Garnet Avenue and Mission Boulevard. Due to its eternal beach party vibe, it is common to find visitors drinking irresponsibly and then getting in their cars. When motorists decide to get behind the wheel while intoxicated, deadly head-on collisions can result.
Lack of Public Transportation
Most large cities across the country have a reliable public transportation system to help get tourists and residents around. Unfortunately, San Diego does not. Consequently, most residents and visitors have to rely on motor vehicles to get around the city and, as a result, dense traffic makes the roads crowded and dangerous and head-on collisions are more likely.
Dangerous Intersections
Even though head-on crashes can occur anywhere in San Diego, certain intersections are more dangerous than others and often cause deadly collisions.
These include:
The Intersection at Paradise Valley Road and Deep Dell Road: According to city data, this location is one of the most deadly intersections in San Diego and one of the top five locations with the most fatal pedestrian crashes.
The Intersection at University Avenue and 1st Avenue: Unfortunately, because of the intersection's poor design and limited lighting, the area often experiences some of the worst types of automobile collisions, including head-on crashes, especially at night.
The Intersection at El Cajon Boulevard and 36th Street: This intersection is often referred to as the city's most dangerous place to drive. Whether improvements to the intersection make it safer remains to be determined.
Time Limit for Bringing a Head-On Collision Injury Claim in San Diego
The statute of limitations is a law that sets the maximum amount of time you have to bring a claim following an injury. If you do not present your claim within that allotted time, the statute of limitations can inhibit you from pursuing compensation for your injuries.
In California, the statute of limitations to bring a personal injury claim following a head-on crash is two years from the date of the accident. However, there are often various exceptions to this rule that can shorten or lengthen the amount of time you have to file. That is why after a head-on collision in San Diego, you should reach out to an experienced head-on collision firm like Gomez Trial Attorneys as soon as possible. A lawyer can help you determine exactly how much time you have to file your claim and ensure that your case is prepared correctly and filed before the time expires.
Get the Legal Help You Need
Following a head-on crash, your whole life can be turned upside down. Not only are you likely dealing with excruciating pain and debilitating injuries, but you now have a slew of extensive medical bills that you have to figure out how to pay. The last thing on your mind is figuring out how to collect relevant evidence to prove fault and damages and preparing sound legal arguments to back up your claims.
Fortunately, if you choose to work with a car accident lawyer, you will not have to take on a complex legal battle all by yourself.
Once retained, your lawyers can:
Go over your case in detail and explain your legal options.
Answer any questions you have and offer you the support you need during this challenging time in your life.
Investigate the car accident thoroughly and secure the evidence you need to prove what happened and who was at fault.
Hire experts such as engineers, accident reconstructionists, and doctors who can substantiate your claims.
Handle all the negotiations with the insurance company and fight for a just settlement on your behalf.
Take your case to trial, if needed, and go after the maximum damages you need.
If you or a loved one has been seriously injured because of a San Diego head-on collision, do not wait to get the legal help you need. Contact Gomez Trial Attorneys today for a free case review, and let our legal team show you how we can fight for the justice you deserve.
Proving Liability in a Head-on Collision Accident
In San Diego, the driver responsible for the accident is also responsible for paying damages. As such, proving liability is important to collect the compensation you deserve.
Police reports are often inaccurate and may not contain enough information to pinpoint who is at fault for the accident. That's because head-on crashes are often serious, there may be fatalities and both cars may have sustained serious damage. In a head-on collision, both cars will also be pushed in different directions due to the forces of the crash.
At Gomez Trial Attorneys, we will investigate the accident carefully to determine who is to blame for the crash. We may interview eyewitnesses to testify to the details of the accident. We may also use experts and accident reconstruction teams to prove liability.
Uncovering evidence is important in any accident case, but especially in head-on crashes. That is because so much is on the line. These accidents cause horrific injuries and damages, and insurance companies know this. As such, they will do anything to pin some or all of the blame back on you. A San Diego head-on accident lawyer can help protect your rights to compensation at every turn.
Types of Damages for Head-On Accidents in San Diego
How Much is My Head-on Crash Case Worth?
Head-on crashes in San Diego often involve serious injuries and catastrophic damage. As such, the amount of compensation you need can easily reach millions of dollars.
Take a serious traumatic brain injury, for example. If you suffer a TBI in a head-on crash in San Diego, the Brain Injury Association of America found that rehabilitation alone costs accident victims up to $46,000. Total costs can reach the millions, especially if you are unable to return to work after your injury.
Any settlement or award you receive should include compensation for both past and present medical expenses, as well as any future expenses that may arise. Our lawyers can help you seek compensation for a variety of both economic and non-economic expenses, including:
Lost income
Loss of future earnings
Medical expenses
Future medical treatment
Rehabilitation
Damage to property
Emotional distress
Pain and suffering
Every San Diego head-on crash is different. That is why we meet with our injured clients and their families to learn more about your accident and your injuries. We want to know how your accident occurred, how your injuries have affected your life, and what your future looks like. We work with medical teams and experts to build a case that is uniquely yours. And we do all of this on a contingency basis. That means that you don't pay us unless we can collect money for you.
If you want to explore your legal options, call us now to schedule a FREE initial consultation and review.
Head-On Crashes in San Diego
According to the National Highway Traffic Safety Administration, or NHTSA, the following statistics describe the number of head-on crashes in the United States during one recent calendar year:
Total number of head-on crashes: 141,000
Head-on crashes with property damage only: 76,000
Head-on crashes resulting in at least one injury: 62,000
Fatal head-on crashes: 2,866
When one considers that more than 4.2 million car accidents involving vehicles in transport occurred that year, it becomes clear that head-on collisions are not common. Yet, when breaking down the percentage of head-on crashes that occurred relative to the total number of these types of collisions, it shows just how dangerous head-on accidents are:
Total accidents that were head-on crashes: 2.3 percent of the total number of collisions
Property damage only head-on crashes: 1.7 percent of total property-damage accidents
Head-on crashes that resulted in at least one injury: 3.8 percent of total injury crashes
Fatal head-on crashes: 9.6 percent of total fatal accidents
Therefore, head-on crashes represent only 2.3 percent of the total number of car accidents involving moving vehicles, but nearly 10 percent of the total number of fatal collisions.
A look at the head-on crash statistics in San Diego County reveals a somewhat similar pattern.  According to data provided by UC-Berkeley, the following number of head-on crashes occurred in San Diego County during a recent year:
Total number of head-on crashes: 804
Head-on crashes resulting in at least one injury: 775
Fatal head-on crashes: 29
Total San Diego car accidents that were head-on crashes: 5.9 percent of the total
Head-on crashes that resulted in at least one injury: 5.9 percent of total injury crashes
Fatal head-on crashes: 12.5 percent of total fatal crashes
The percentages are similar between total accidents and injury accidents. However, a much higher percentage of people are killed in head-on crashes relative to their percentage of the total number of collisions that occur in the county.  As such, San Diego head-on accidents are extremely dangerous and destructive.
Where Do San Diego Head-on Crashes Occur?
There is no one location in San Diego County where head-on crashes are much more likely to occur than any other. However, an analysis of the map shows the following to be the five places countywide where the highest number of head-on crashes occurred:
Within the San Diego city limits
Between Vista and Escondido
The La Jolla area
The South Bay Area
East of Escondido
The fact that the list above contains two relatively rural areas is hardly a surprise. On a national level, fatal head-on crashes are nearly twice as likely to occur on rural roads as they are on those that exist in urban areas.
Leading Causes of San Diego Head-on Crashes
At Gomez Trial Attorneys, we know that head-on crashes occur in many ways. We know that each of these causes requires a slightly different investigation and approach.
Automobile right-of-way: 27.9 percent of head-on crashes
Drunk driving: 18.2 percent of head-on crashes
Improper turning: 17.3 percent of head-on crashes
Unsafe speed: 10.4 percent of head-on crashes
Wrong side of the road: 10.3 percent of head-on crashes
Our San Diego Car Accident Attorney Can Help
The statistics reveal that in San Diego, head-on car accidents can occur just about anywhere and at any time. They're extremely dangerous and result in lifelong disabilities and injuries.
When people are badly injured in head-on collisions, they are often unsure of how they should proceed. This is even more of a pronounced problem for people who suddenly find themselves grieving the loss of a loved one. The best initial step someone can take when injured or grieving the loss of a loved one because of a head-on collision is to seek legal advice so that a clear course of action can be defined. Contact the San Diego head-on crash attorney at Gomez Trial Attorneys for a free consultation today.
---
Gomez Trial Attorneys
655 West Broadway, Suite 1700
San Diego, CA 92101
Phone: (619)-237-3490
Review: 5/5
★ ★ ★ ★ ★
"I'd like to take a moment to provide feedback regarding my interactions with Lisa Cox at Gomez Trial Attorneys. Lisa is a consummate professional. She is extremely knowledgeable and thorough, and takes her time providing me full and detailed information regarding my case. She always makes herself available to answer any questions that may come up, and never delays in providing responses to my numerous emails. Lisa is an exemplary representative for The Gomez Trial Attorneys, and I strongly recommend this company, and Lisa to anyone requiring their services."
Review by: Mabel M.
Our Process...
Easy as 1. 2. 3!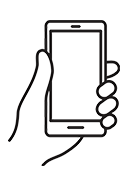 We will determine your case and submit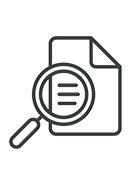 You will get regular update from us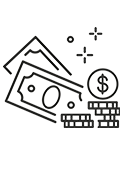 Collect your compensation

"John helped me find doctors, he referred me to his neurologist, his physical therapist, I mean, anything I needed he was right there, every step of the way. I couldn't have asked for a better result from all of this, I would absolutely recommend Gomez Trial Attorneys."

"During the time I was working with Gomez Trial Attorneys, they treated me very, very well. 100% of the time, they believed me, and they were very compassionate. They felt sorry for what happened and they understood the therapy process."

"They held my hand the whole time and kept me in the loop every aspect of my case which was very refreshing to me. They helped me get my settlement offer as fast as possible and I was able to keep my farm"

"The Gomez experience was the best experience it could be for me really, only positive things to say. They really were there every step if the way. Thanks to Gomez Trial Attorneys my dad is able to support my family as a single father"

"He opened the door for me to join his firm to help other brain Injury survivors and I never met another firm who is like this who was so understanding and caring who took the extra step and walked the extra mile with their clients and this is the best"

"I am very satisfied with the outcome with Gomez and I would definitely recommend Gomez to anybody, we tell people all the time, Get Gomez! They are really thorough with everything and they make you feel real comfortable."

"Just helped us through, guided us through, I kept notes all those years, we had questions all the time and they would always keep us informed of what was going on. They just unlayered it, layer by layer, I've never seen anything like them. Thank God for them."
Get your
free consultation
24/7 Support & Free Consultation