San Diego Catastrophic Injury Lawyer
San Diego Catastrophic Injury Lawyer
When another party's negligence permanently alters your life, you most likely won't return to work or carry on with your normal daily activities. Catastrophic injuries can leave you with long-term chronic conditions or permanent disabilities preventing you from working.
Catastrophic injuries also carry with them an extra layer of emotional distress above and beyond the physical pain because victims know their injury-causing accident could have been avoided if not for another party's careless choices. Additionally, victims have to deal with the psychological trauma that often accompanies adjusting to the condition or disability that will stay with them for the rest of their life.
If you, your child, or another family member has sustained a catastrophic injury in San Diego, you are going through a difficult transition in your life. You don't have to go through this time alone. An experienced personal injury lawyer who has dealt with catastrophic injuries will guide you through the legal process and advocate for you. If you live in the Greater San Diego area contact the skilled and compassionate San Diego catastrophic injury lawyers at Gomez Trial Attorneys at 866-TRIAL LAW (866-874-2552) to learn how we can assist you in the wake of a catastrophic injury.
GOMEZ TRIAL ATTORNEYS' RESULTS IN CATASTROPHIC INJURY CASES
The award-winning legal team at Gomez Trial Attorneys has more than two decades of experience in the negotiation, settlement, and litigation of personal injury cases, including those involving catastrophic injuries. The firm's dedication to client service, advocacy, and professional excellence has led to the recovery of more than $500 million in settlements and court-awarded damages for clients.
Recent cases involving catastrophic injuries include a $10.8 million settlement for a client who suffered a traumatic brain injury (TBI) and a cervical fracture, and more than $16 million in a settlement for a client who suffered a brain injury in a slip and fall accident. These past examples do not guarantee results in your case, but the diligent attorneys at Gomez Trial Attorneys will build the best case they can to maximize your chance for a positive outcome.
DO YOU HAVE TO GO TO COURT TO RESOLVE A SAN DIEGO CATASTROPHIC INJURY CLAIM?
Most of the time, insurance companies, including property insurance companies and auto insurance companies, prefer to settle personal injury claims outside of court. Going to court can increase the legal costs associated with the claim, most of which will fall on the liable party or its insurance company. However, not all catastrophic injury claims settle out of court, and catastrophic injuries, with their high costs, go to court more often than personal injury claims involving less serious injuries.
Having a San Diego catastrophic injury attorney on your side can both help decrease the odds that you will have to go to court to recover compensation for the full cost of your injuries, and increase the odds of a successful resolution if you do have to take your claim to court.
HOW MUCH DOES IT COST TO HIRE A SAN DIEGO CATASTROPHIC INJURY ATTORNEY?
At Gomez Trial Attorneys, we understand that you have enough costs to deal with in the aftermath of a catastrophic injury. We aim to make legal assistance affordable for our clients so that they can get the support they need as they fight for compensation for their injuries.
We start with a free consultation: a chance to go over the claim and get a feel for the actual value of the claim. In most cases, we accept our catastrophic injury clients on a contingent fee basis. Instead of paying upfront for your legal fees, you can pay out of a percentage of your settlement or award. Regardless of the legal services you receive, you will not have to worry about upfront costs.
HOW LONG DO YOU HAVE TO FILE A CATASTROPHIC INJURY CLAIM IN SAN DIEGO?
After catastrophic injuries, your first thoughts often focus on your recovery, not on recovering compensation. Even as you notice your medical bills starting to mount or realize that you do not have income coming in that will help pay your regular bills throughout the process, you may not immediately think about filing a personal injury claim.
According to California law, you have until the statute of limitations runs out to file a personal injury claim after suffering catastrophic injuries. That does not mean, however, that you should wait until the statute of limitations gets close to start working with an experienced catastrophic injury attorney in San Diego. Ideally, you should get in touch with a San Diego catastrophic injury attorney as soon as you can after your accident. An attorney can start working on your behalf in the early days after the accident, before you even have a chance to fully piece together what your recovery will look like and what your medical bills will ultimately cost. Not only that, an attorney can field communications from the insurance company and increase the odds that you will ultimately recover maximum compensation.
WHAT IS A CATASTROPHIC INJURY?
Catastrophic injuries refer to a class of injury that causes severe harm to the victim, and results in a long-term chronic condition or permanent disability. From a legal standpoint, a catastrophic injury is any injury or condition that prevents an injured victim from returning to work, or in the case of a child, prevents them from ever seeking gainful employment. Common types of catastrophic injuries include:
TRAUMATIC BRAIN INJURY (TBI)
A TBI occurs when a person has a direct or indirect trauma to their head. Mild TBIs, also called concussions, often heal on their own, but severe TBIs cause lifelong complications. Each TBI is different depending on the extent of the injury and the location of the brain where the injury occurred. According to the Centers for Disease Control and Prevention (CDC), severe TBIs cause short-term and long-term complications in four areas of brain function:
Cognitive functions including difficulties with memory and attention span
Motor functions including struggles with coordination and balance, and feeling weak in the arms and legs
Senses including challenges with hearing, vision, and trouble judging time and space
Behavior including personality changes, especially increased aggression, coping with depression and anxiety, and difficulties controlling behavior
SPINAL CORD INJURY
Spinal cord injuries are more often than not catastrophic. The location of the injury along the spinal cord plays a crucial part in determining the extent to which a victim loses function. Most spinal cord injuries result in paralysis in some or all of the body. Broadly speaking, spinal cord injuries that occur closer to the brain, which means higher up on the spinal column, paralyze more of the body.
AMPUTATION
While farming accidents and industrial accidents might lead to an amputation injury,  many amputations are a result of crushed limbs from some sort of motor vehicle or construction accident. Doctors always try to save arms and legs, but sometimes amputation is necessary. Those who must have one or more of their limbs amputated, not only suffer from the physical pain of the injury and healing, but must also deal with stump pain and phantom limb pain.
The emotional trauma of losing a limb often impacts amputees who must learn new ways to get through their daily routine and struggle with learning how to use a prosthetic device. Amputation does not always mean a person cannot hold a job, but it does place challenges that might affect a person's income.
BURNS
The excruciating pain of recovering from a severe burn might be as painful, if not worse, than the burn itself. Depending on the severity, burn victims might have to spend months in a burn unit, possibly in a medically induced coma. Many times, severe burn victims must undergo one or more reconstructive surgeries involving skin grafts.
Even with surgery, those who suffer severe burns face permanent scarring and disfigurement. Additionally, severe burns can cause internal organ damage and impact other areas of the body. Severe burn victims potentially face lifelong struggles and may require indefinite medical treatment.
BACK INJURY
Not all back injuries are catastrophic, but when a person has a severe back injury, they often cannot sit, they cannot stand, and they cannot lie down. Any position causes pain.
Those with severe back injuries typically have to undergo one or more corrective surgeries. Although surgery might alleviate some pain, many back injury victims suffer from chronic pain for their entire lives. This also can lead to an unhealthy dependency on painkillers when other pain management techniques don't help.
FINANCIAL IMPACT OF CATASTROPHIC INJURIES
The financial aftermath of a severe injury is never cheap, but catastrophic injuries take the idea of economic loss from an injury to another level. The severity of catastrophic injuries contributes to an exponential increase in losses incurred because of the injury. Some of the most devastating financial impacts on a victim, and his or her family if applicable, include:
MEDICAL BILLS
Catastrophic injuries are costly to treat and often include many different services from doctors and specialists, including:
Ambulance ride(s)
Emergency room visit(s)
Hospitalization, often for weeks or months
Surgery(s)
Diagnostic imaging like X-rays, MRIs, and CT scans
Prescription medication
Follow up visits
REHABILITATION COSTS
Those who suffer catastrophic injuries typically need to spend years on rehabilitation, which translates into hundreds of thousands in rehab costs. Depending on the exact injury a victim might need to spend time with a physical therapist, who can help them repair and rebuild impacted areas as much as possible with their injury.
Those who suffer permanent disabilities also typically must work with an occupational therapist who can help them cope with their limitations and learn new ways to do things that used to be part of their daily routine. Suffering a catastrophic injury also involves emotional trauma for most, which means victims must spend regular time with a counselor or psychologist to learn how to mentally cope with their challenges, let go of injury-related anger, and work through the trauma of the event that led to the injury.
LOST EARNING CAPACITY
For many families and catastrophic injury victims, lost earning capacity is the most devastating economic loss to come from the injury, especially if the injured person contributed a fair amount to the household income. Not only does the victim lose wages and benefits initially after the injury, but some diagnoses or prognoses mean an injured person will never be able to seek gainful employment again. Disability does make up for some of the lost income, but never more than two-thirds of the injured person's average income before the injury. Children who suffer catastrophic injuries will never be able to seek gainful employment, requiring them to depend on their family and others to care for them into adulthood.
HOME MODIFICATION EXPENSES
When those with catastrophic injuries return home from the hospital they might have to make some minor and major changes to their home so they can function. In some cases, the victim or his or her family might have to construct an addition or extra room on the main level so their family member doesn't have to go up or down the stairs. Other common changes that a home might need include the addition of a wheelchair ramp(s), construction of an easy pathway to and from the home, the purchase of a hospital-grade bed, and the installation of handrails in the bathroom and shower area. Other things in the home might also need customization for someone who suffered a catastrophic injury.
REPLACEMENT SERVICE COSTS
If a person suffers a catastrophic injury, they cannot do everything they need to do to maintain their household. It's likely the family can chip in and help out, but in certain cases families might need to hire extra help to replace the labor the injured person provided. For example, if the injured used to stay home with young children, a family might have to send kids to daycare or hire a nanny to care for the children.
Similarly, older children need supervision and guidance after school. Other examples of replacement services a family might need include someone to help with maintaining the yard by mowing the lawn, trimming trees, weeding the garden, or taking care of swimming pool; someone to clean the home, do the dishes, do the laundry, and other daily chores; and, someone who can go grocery shopping and cook healthy meals for the injured and/or the family.
LONG-TERM HEALTHCARE
In some cases, family members cannot provide the necessary care for a catastrophic injury victim, requiring the injured person to live in a long-term nursing care facility. Unless the injured person has a separate insurance policy for a long-term stay at a nursing home, their insurance will not likely cover long-term healthcare, which can bankrupt a family. A qualified attorney can help catastrophic injury victims and their families get the funds they need so they can afford the care they deserve.
SAN DIEGO CATASTROPHIC INJURY FAQS
Do you have questions after suffering catastrophic injuries in a San Diego catastrophic injury accident? Contact us today, or check out the FAQ below to learn more.
1. WHAT COUNTS AS A CATASTROPHIC INJURY?
Typically, catastrophic injuries include injuries that result in permanent disability, often alongside long-term limitations on your life, your ability to earn income, and your ability to engage in the activities you usually enjoy.
Catastrophic injuries include:
Spinal cord injuries
Amputation
Severe burns
Loss of hearing or sight
Severe facial injuries
As the eighth-most populous city in the United States, with its host of great vacation destinations and activities for families, San Diego attracts many people to the area every day. Unfortunately, that high traffic can also mean substantial opportunity for injury. Many San Diego residents and visitors can encounter hazards every day, whether they visit the many zoos, parks, and attractions or head to local hotels.
Even the streets of San Diego can prove difficult to navigate. San Diego has an outdated road structure in desperate need of repair that can both increase wear and tear on vehicles, and raise the risk of accidents, including catastrophic accidents. Due to its high population, San Diego also has more people on the roads than in many other areas of California—and may require more big trucks to help transport the goods that residents and visitors alike need when in the city.
Catastrophic injuries can occur anywhere: at hotels, tourist attractions, stores, or on the streets. Since San Diego residents often remain actively involved in the community, outside the house, they may face a high risk of injury in some environments.
2. WHAT SHOULD I DO IF I SUFFER CATASTROPHIC INJURIES IN AN ACCIDENT IN SAN DIEGO?
Typically, catastrophic injuries result in the need for immediate medical care. You may not have the ability to move at the scene, and you may find you can't think clearly. Often, your awareness of the severity of the situation might not arise until several days or even several weeks after the initial accident.
Then, you realize that you may need to take steps to protect yourself: not just physically, which can cause trouble enough, but financially, as well.
What should you do next?
Get in touch with an experienced San Diego catastrophic injury attorney. An attorney can prove vital in your journey to compensation after sustaining catastrophic injuries in San Diego. When you suffer catastrophic injuries due to the negligence of another party, whether a San Diego resident or business, you may have the right to recover considerable compensation through a personal injury claim. In the case of catastrophic injury, those claims often involve substantial compensation. Unfortunately, the fact that you believe you qualify for that compensation does not necessarily mean that the insurance company will provide it to you easily. An attorney can help guide you through the catastrophic injury claim process in San Diego. That may include:
Investigating your claim, including the San Diego resident or business that caused your injuries. Your attorney's goals are to increase the odds that you will receive compensation for the full cost of your injuries, and to help increase your compensation as much as possible. In order to accomplish these goals, your attorney will look into all the details of your claim, including the injuries you sustained, the party that caused those injuries, and any additional factors that may have contributed to your injuries. With that information, your attorney can build a better claim that will more fully reflect its value. This may help you obtain a higher settlement for your catastrophic injuries.
Helping you understand your claim's true value. Many people have little idea how much they should receive in a catastrophic injury settlement offer. You know that those catastrophic injuries changed the course of your life, but you may have no idea what amount of financial compensation you need to cover all of your expenses and damages. An attorney can help go over how much compensation you should seek, including when you might want to accept a settlement offer and when you should continue to negotiate.
Negotiating on your behalf. A catastrophic injury attorney in San Diego can take over communications with the insurance company on your behalf, and increase the odds that you will ultimately receive compensation for your injuries. These communications can include putting together a comprehensive demand package that contains all of the details of your injuries and your suffering, as well as helping to negotiate with the insurance company on your behalf. For many catastrophic injury victims, handling the considerable stress of dealing with the aftermath of their injuries is difficult enough. Handing those negotiations over to a catastrophic injury attorney can make life much easier.
Representing you in court. If you have to go to court to settle your catastrophic injury claim, you need an attorney to represent you. An attorney can help present your claim to the judge in a way that shows the full extent of your injuries and all the damages you suffered in your accident. Not only that, a catastrophic injury attorney knows how to navigate the San Diego court system and increase the odds that you will receive maximum compensation.
Follow all of your doctor's instructions. Whether you receive care at Kindred Hospital of San Diego or UC San Diego Medical Center, you may have doctors issuing a wide range of instructions involving your care following a catastrophic injury incident. Those doctors have your best interests at heart and want to help you make as full a recovery as possible. Sometimes, they may issue instructions that feel limiting, especially as you start to feel a little more like yourself and want to engage in the activities you used to do before your accident. During your recovery, however, you should follow all instructions given by your doctors to maximize your odds of making a full recovery. Not only can ignoring your doctor's instructions leave you with serious complications that can worsen your injuries, but also if the party that caused your injuries can prove that you made your own injuries worse due to ignoring those instructions, this can limit the amount of compensation you ultimately receive in your catastrophic injury claim.
Keep track of your medical expenses. You will likely have a lot of medical bills in the aftermath of a catastrophic injury. Many catastrophic injuries require a long-term stay in a hospital. You may have to go through physical or occupational therapy for months after the accident. Sometimes, you may need to plan to include physical, occupational, or psychological therapy appointments and doctor checkups as a permanent part of your routine. Keep track of all expenses associated with your injuries, including those visits to a physical or occupational therapist. By keeping all those bills in one place, you can more easily put them together as part of a comprehensive claim.
Notify your health insurance provider about the accident and ask questions about your coverage. Your health insurance can prove more critical than ever before following catastrophic injuries; especially injuries like spinal cord injuries or amputations, which may cause ongoing medical costs for the rest of your life. Health insurance helps provide immediate aid in paying for your medical bills. However, you may have coverage limitations, and those limitations can change the course of your treatment plan in unexpected ways. Once you have an idea of what your long-term care plan will look like, contact your health insurance provider to ask any questions you might have about your coverage, including specific coverage for elements like your physical and occupational therapy. Your doctor may want to consult with your insurance company or ask questions about your insurance coverage to help create a realistic, effective care plan.
3. I GOT A QUICK INITIAL SETTLEMENT OFFER FOR MY SAN DIEGO CATASTROPHIC INJURIES. WHAT SHOULD I DO?
Insurance companies typically only move fast when it represents their best interests. After a catastrophic accident, moving fast could mean offering you a settlement offer that you will feel pressured to take before you fully understand your rights. That offer, however, may not reflect the true value of your claim. Frequently, insurance companies will prey on catastrophic injury victims' lack of knowledge about their rights, pressuring them to accept a fast settlement offer that will relieve the insurance company of much of its financial obligations, but offers little protection to the victim of the accident.
Do not accept any settlement offer without first consulting an attorney. An attorney can help go over the insurance policy, take a look at the evidence, evaluate your injuries and likely medical costs, and give you a better idea of what a settlement offer should look like. Then, you can decide if the insurance company's offer reflects the true value of your claim, or if you want to continue to negotiate to increase that compensation.
GET THE LEGAL HELP YOU NEED FROM A SAN DIEGO CATASTROPHIC INJURY ATTORNEY
A skilled personal injury lawyer who is experienced with catastrophic injuries knows the tactics that the defense might use for your individual circumstances and will fight to hold those who are at fault accountable. In addition to harnessing the knowledge in their network of experts, your attorney will investigate your accident, talk to witnesses, and deal with the legal complexities involved with catastrophic injury cases. It will give you peace of mind to know that you have an advocate on your side who is seeking the best possible outcome for your situation, while you learn to cope with your permanent condition.
If you live in the Greater San Diego area, contact the experienced San Diego catastrophic injury lawyers at Gomez Trial Attorneys online or at 866-TRIAL LAW (866-874-2552) for a free consultation to determine the best course of action for you and your family. Gomez Trial Attorneys take personal injury cases on a contingency fee basis. If you choose us to represent you in your catastrophic injury case, we only collect attorney fees from any compensation we secure for you in the form of a settlement or verdict in your favor.
---
Gomez Trial Attorneys
655 West Broadway, Suite 1700
San Diego, CA 92101
Our Process...
Easy as 1. 2. 3!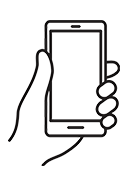 We will determine your case and submit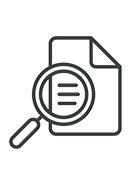 You will get regular update from us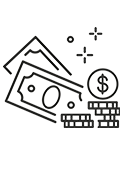 Collect your compensation

"John helped me find doctors, he referred me to his neurologist, his physical therapist, I mean, anything I needed he was right there, every step of the way. I couldn't have asked for a better result from all of this, I would absolutely recommend Gomez Trial Attorneys."

"During the time I was working with Gomez Trial Attorneys, they treated me very, very well. 100% of the time, they believed me, and they were very compassionate. They felt sorry for what happened and they understood the therapy process."

"They held my hand the whole time and kept me in the loop every aspect of my case which was very refreshing to me. They helped me get my settlement offer as fast as possible and I was able to keep my farm"

"The Gomez experience was the best experience it could be for me really, only positive things to say. They really were there every step if the way. Thanks to Gomez Trial Attorneys my dad is able to support my family as a single father"

"He opened the door for me to join his firm to help other brain Injury survivors and I never met another firm who is like this who was so understanding and caring who took the extra step and walked the extra mile with their clients and this is the best"

"I am very satisfied with the outcome with Gomez and I would definitely recommend Gomez to anybody, we tell people all the time, Get Gomez! They are really thorough with everything and they make you feel real comfortable."

"Just helped us through, guided us through, I kept notes all those years, we had questions all the time and they would always keep us informed of what was going on. They just unlayered it, layer by layer, I've never seen anything like them. Thank God for them."
Get your
free consultation
24/7 Support & Free Consultation