San Diego Child Injury Lawyer
When a child is injured, the effects can last a lifetime. Not only do they suffer physically and emotionally, but they may require expensive long-term care. If your child has been injured in an accident, speak with a qualified child injury lawyer as soon as possible.
A skilled attorney can help you navigate the complex legal system and file a claim for the damages your child has suffered. Trustworthy lawyers will fight aggressively for the compensation your family needs and deserves. Don't hesitate to contact Gomez Trial Attorneys for a free consultation.
COMMON TYPES OF CHILD INJURY CASES
Many different things can cause child injuries. Some common causes of child injuries include:
Car Accidents. Child injury lawyers commonly handle car accident cases. These cases can be very complex, especially if serious injuries are involved.
Slip and Falls. Slip and falls are another common type of child injury. Children can slip and fall in many different places, such as at home, at school, or at the park. If your child has been injured in a slip and fall, you may be able to file a premises liability claim against the owner of the property where the accident occurred.
Dog Bites. California uses strict liability for injuries caused by dogs. These laws were designed to protect victims, particularly children and infants from the financial burden of medical bills and other damages associated with dog bites. Under California law, a dog's owner is liable for all injuries caused by the dog, regardless of whether the owner knew or should have known the dog was dangerous. If you need help, child and infant injury attorneys can assist with your claim.
Defective Products. Defective products can also cause child injuries. For example, if a toy is recalled because it is deemed unsafe, any child who plays with it and is injured may have a claim against the toy manufacturer.
School Injuries. Many different types of accidents can occur at school, ranging from slips and falls in wet hallways to playground accidents involving defective equipment. School districts throughout California are legally required to take many precautions to protect students from foreseeable injuries, including providing safe equipment and adequate supervision. School injury lawyers can assist with any questions you have.
Abuse and Neglect. Child abuse can take many forms, but all forms of abuse and neglect can have long-lasting effects on a child's physical and emotional development. Some of the most common types of child abuse include the following: physical abuse, emotional abuse, sexual abuse, and neglect.
HOW TO PROVE LIABILITY IN CHILD INJURY CASES IN CALIFORNIA
Establishing liability in a child injury case can be difficult. As stated above, California is a strict liability state regarding dog bites, but not all child injury cases fall under this category. To prove that the other party is liable for your child's injuries, you must usually show that the other party was negligent. To do this, you will need to establish the following:
The defendant had a duty of care to the plaintiff (your child);
The defendant breached that duty of care;
The breach of duty caused injury to the plaintiff; and
The plaintiff suffered damages as a result of the injury.
You have the possibility of a successful case if you can prove all these elements.
THE CALIFORNIA STATUTE OF LIMITATIONS FOR CHILD INJURY CLAIMS
California's statute of limitations for filing a civil lawsuit in a personal injury action is two years. However, this time frame may be extended in certain circumstances, such as when the injured party is a minor. If you or your child has been injured due to someone else's negligence, it's essential to understand the statute of limitations and how it may apply in your case.
STATUTE OF LIMITATIONS EXTENSIONS FOR MINORS IN CALIFORNIA
Under California law, the statute of limitations usually does not begin until the minor turns 18. Additionally, if a minor was injured due to sexual abuse, the statute of limitations is extended further.
If your child has been injured due to someone else's negligence, you should speak with an experienced child injury attorney as soon as possible. An attorney can help you understand your legal rights and options and ensure you don't miss the deadline to pursue justice and compensation.
YOUR CHILD MAY HAVE TO TESTIFY IN COURT, BUT MOST CASES SETTLE
If your child is injured in an accident, you may wonder if they will have to testify in court. Most cases settle out of court, but your child's testimony may be necessary in some instances. Here are some details and examples.
In most cases, the at-fault party's insurance company will want to settle out of court to avoid the expense and publicity of a trial. They will often offer a settlement that is probably less than what you could expect to receive if the case went to trial and you won. If you accept the settlement, the case will not go to court.
In some instances, the at-fault party's insurance company will refuse to make a fair settlement offer. In these cases, going to trial may be necessary, and your child might have to testify.
If your child is required to testify, it's important to prepare them for the experience ahead of time. The best way to do this is by working with a professional who specializes in preparing minors for court appearances. This can be an attorney, therapist, or other mental health professional. They will help your child understand what will happen on the day of their testimony and how they can best cope with any anxiety or stress they may be feeling.
After testimony is complete, debrief your child and talk about how they feel. This is a challenging experience for anyone—adult or child—to go through, so you should give them the space and time to process everything that happened.
If you decide between accepting a settlement offer or taking your case to trial, you should speak with an experienced San Diego child injury lawyer. They can help you understand your options and make the best decision for your family.
WHAT IF THE CHILD IS PARTIALLY RESPONSIBLE FOR THEIR INJURIES?
Parents are often quick to point the finger at someone else when their child is injured. However, the child may be partially responsible for their injuries in some cases. In California, the pure comparative fault rule is used in personal injury cases where both parties are at fault. A percentage of responsibility is assigned to each party involved, which is then used to determine how much the plaintiff will receive in damages. The monetary award the plaintiff receives is reduced by their percentage of fault.
For example, if a child is hit by a car while crossing the street and suffers $10,000 in damages, but the court finds that the child was 20% at fault for their injuries (e.g., because they darted out into traffic without looking), then the child can still recover 80% of damages, or $8,000, from the driver who hit them.
WHEN DO YOU NEED A CHILD INJURY LAWYER?
Many different types of child injuries could occur, ranging from minor scrapes and bruises to more severe injuries, such as broken bones or concussions. In some cases, the injuries may be so severe that they result in long-term damage or even death. If your child has sustained any type of injury, always seek medical attention right away. Once a doctor has seen your child, you can then decide if you need to hire a lawyer.
If the accident was a result of someone else's negligence, such as a driver not paying attention and hitting your child, then you may have grounds for a personal injury lawsuit. A personal injury lawyer can help you determine if you have a case and what type of damages you may be able to recover. Damages in a personal injury lawsuit can include medical expenses, lost income, pain and suffering, and emotional distress.
No parent wants to think about their child being injured in an accident. However, it is important to know what to do if it does happen. Contact a child injury lawyer to discuss your legal options if your child has been injured due to someone else's negligence.
CONTACT GOMEZ TRIAL ATTORNEYS IN SAN DIEGO AFTER YOUR CHILD SUFFERS AN INJURY
Child injury cases come in all shapes and sizes. Suppose your child has been injured due to someone else's negligence. In that case, you need an experienced San Diego child injury attorney on your side who can help you navigate the legal process and get the compensation your family deserves. Schedule a free consultation with our office today to learn more about how we can help you with your child injury case. Contact Gomez Trial Attorneys today by calling 866-TRIAL LAW (866-874-2552) or by contacting us online.
Our Process...
Easy as 1. 2. 3!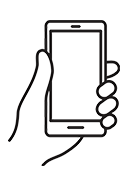 We will determine your case and submit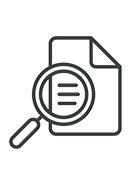 You will get regular update from us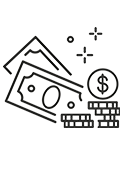 Collect your compensation

"John helped me find doctors, he referred me to his neurologist, his physical therapist, I mean, anything I needed he was right there, every step of the way. I couldn't have asked for a better result from all of this, I would absolutely recommend Gomez Trial Attorneys."

"During the time I was working with Gomez Trial Attorneys, they treated me very, very well. 100% of the time, they believed me, and they were very compassionate. They felt sorry for what happened and they understood the therapy process."

"They held my hand the whole time and kept me in the loop every aspect of my case which was very refreshing to me. They helped me get my settlement offer as fast as possible and I was able to keep my farm"

"The Gomez experience was the best experience it could be for me really, only positive things to say. They really were there every step if the way. Thanks to Gomez Trial Attorneys my dad is able to support my family as a single father"

"He opened the door for me to join his firm to help other brain Injury survivors and I never met another firm who is like this who was so understanding and caring who took the extra step and walked the extra mile with their clients and this is the best"

"I am very satisfied with the outcome with Gomez and I would definitely recommend Gomez to anybody, we tell people all the time, Get Gomez! They are really thorough with everything and they make you feel real comfortable."

"Just helped us through, guided us through, I kept notes all those years, we had questions all the time and they would always keep us informed of what was going on. They just unlayered it, layer by layer, I've never seen anything like them. Thank God for them."
Get your
free consultation
24/7 Support & Free Consultation