Sudden changes in your life can shake up your career in an instant. From medical issues to family concerns, there are times when you simply need to focus on your personal life or health as opposed to your career. The Family and Medical Leave Act of 1993 (FMLA) provides certain employers with the right to take leave from work while their employment status remains protected.
Unfortunately, some employers ignore the protections offered by the FMLA. When this happens, legal action could be appropriate. If you are considering a lawsuit based on a violation of your rights under the FMLA, Gomez Trial Attorneys are here to help. Reach out to a San Diego FMLA lawyer right away to discuss your options.
WHO IS ELIGIBLE FOR FMLA?
There are different ways for an employee to qualify for protection under FMLA. If you have worked in your current position for at least one year, you should qualify. The same is true if you have worked for at least 1,250 hours during year prior to your leave date. You are also more likely to qualify if you work for an employer with 50 employees that work within 75 miles of the workplace.
You can take FMLA time for different reasons. Some common reasons to take this time off include the birth of a child, taking care of a sick family member, or taking time to deal with your own health issues. Taking leave under the FMLA is only possible when you give your employer notice of your leave. This includes informing them of the nature of your emergency.
COMPENSATION IN AN FMLA CASE
If you successfully sue your employer for a violation under FMLA using a San Diego contract lawyer, you could be entitled to monetary compensation. Your compensation could include your financial and emotional losses caused by your treatment at work. Some of the types of damages available to you include:
Back Pay. You could be entitled to lost back pay you would have earned if you were not wrongfully terminated.
Front Pay. You could also recover future salary, wages, and benefits you would have been entitled to recover had you remained at your current position.
Emotional Distress. Violations of your FMLA rights can take an emotional toll. Compensation for your emotional distress could be available to you.
Liquidated Damages. Your liquidated damages are worth the combined value of your back and front pay. These damages are available if your employer cannot show they acted in good faith.
FMLA LAWYER FAQS
CAN YOU BE TERMINATED WHILE ON FMLA?
It is possible for you to be fired from your position while taking leave under FMLA. However, this termination cannot be because you requested or received family leave. Your employer is not barred from firing you for cause while you are on FMLA leave.
CAN I BE DENIED A RAISE BECAUSE OF FMLA?
You cannot be denied a raise due to requesting or taking FMLA leave. This is a form of discrimination that is barred by federal law, and it could result in a viable claim for compensation against your employer. Talk to a San Diego contract attorney if you believe have experienced this.
CAN FMLA ABSENCES AFFECT PERFORMANCE EVALUATIONS?
Taking leave under FMLA cannot have a negative impact on your performance evaluation. In fact, this leave should not be considered whatsoever during these evaluations. Your employer can perform an evaluation after you request leave or even while you are on leave, but the evaluation period may not take into account the time you were on leave at all.
WHAT ARE LIQUIDATED DAMAGES UNDER THE FMLA?
Liquidated damages are a type of compensation that is somewhat unique to FMLA cases. This form of compensation is designed to be punitive in nature if your employer cannot show that they acted in good faith when they violated your FMLA rights. A San Diego breach of contract lawyer can address your questions about this.
TALK TO A SAN DIEGO FMLA ATTORNEY RIGHT AWAY
If you are employed in San Diego, you likely have rights related to taking family leave. Whether you are expecting the birth of a child or facing serious health issues, your employment should not be at risk while you address these issues.
The team at Gomez Trial Attorneys looks forward to advocating on your behalf following this act of discrimination. If you are ready to get started with your case, contact us as soon as possible for your private consultation.
CLIENT TESTIMONIAL
Review: 5/5
★ ★ ★ ★ ★
"The team at this firm is phenomenal. From John, all the way down to the staff, everyone is a pleasure to work with and be around. They are fighting for the right cause and to help people."
Review by: Irving P.
August 2020
Our Process...
Easy as 1. 2. 3!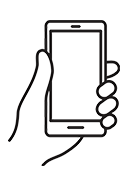 We will determine your case and submit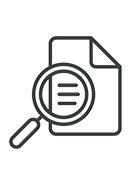 You will get regular update from us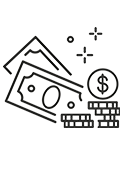 Collect your compensation

"John helped me find doctors, he referred me to his neurologist, his physical therapist, I mean, anything I needed he was right there, every step of the way. I couldn't have asked for a better result from all of this, I would absolutely recommend Gomez Trial Attorneys."

"During the time I was working with Gomez Trial Attorneys, they treated me very, very well. 100% of the time, they believed me, and they were very compassionate. They felt sorry for what happened and they understood the therapy process."

"They held my hand the whole time and kept me in the loop every aspect of my case which was very refreshing to me. They helped me get my settlement offer as fast as possible and I was able to keep my farm"

"The Gomez experience was the best experience it could be for me really, only positive things to say. They really were there every step if the way. Thanks to Gomez Trial Attorneys my dad is able to support my family as a single father"

"He opened the door for me to join his firm to help other brain Injury survivors and I never met another firm who is like this who was so understanding and caring who took the extra step and walked the extra mile with their clients and this is the best"

"I am very satisfied with the outcome with Gomez and I would definitely recommend Gomez to anybody, we tell people all the time, Get Gomez! They are really thorough with everything and they make you feel real comfortable."

"Just helped us through, guided us through, I kept notes all those years, we had questions all the time and they would always keep us informed of what was going on. They just unlayered it, layer by layer, I've never seen anything like them. Thank God for them."
Get your
free consultation
24/7 Support & Free Consultation