San Diego Pregnancy Discrimination Lawyer
For many people, pregnancy is a time for joy and celebration. Unfortunately, these positive feelings do not always extend to the workplace. It is still common for employers and co-workers to treat expecting mothers differently because they are pregnant. No one should ever be forced to face this type of discrimination.
If you are facing discrimination in the workplace, our team of skilled lawyers are ready to help you fight for justice. We are ready to use our skill and experience to hold those that discriminated against you accountable for their actions. Let a San Diego pregnancy discrimination lawyer from Gomez Trial Attorneys serve as your advocate.
OUR LAWYERS COULD HELP
Our firm is ready to help you move forward with your discrimination case. This effort starts with an investigation and could lead through the conclusion of a trial. Some of the ways our firm could help include:
Investigating allegations of discrimination
Subpoenaing records from your employer
Interviewing witnesses
Negotiating a settlement
Filing a lawsuit on your behalf
THE LAW PROTECTS PREGNANT PEOPLE IN THE WORKPLACE
Federal law prohibits discrimination against workers that are pregnant. This law—known as the Pregnancy Discrimination Act (PDA)—bars employers from taking any discriminatory action against an employee because they are pregnant.
The law goes beyond barring active and direct discrimination, however. It also sets out certain accommodations that employers must provide to workers that are pregnant. This includes offering:
Alternative assignments
Lighter physical tasks
Leave without pay
Modified duties
Disability leave
PREGNANCY DISCRIMINATION FAQS
WHAT QUALIFIES AS PREGNANCY DISCRIMINATION?
Pregnancy discrimination is not always obvious. In some cases, subtle but unfair acts could eventually grow to become significantly discriminatory issues in the workplace. This form of discrimination extends beyond people that are pregnant and also covers those who face potential pregnancy or are dealing with breastfeeding issues. Some examples of discrimination include:
Being fired after disclosing a pregnancy
Being denied a promotion after disclosing a pregnancy
Refusal to modify your duties
Denial of pay or benefits
Being excluded from important meetings or decisions due to your pregnancy
Losing training opportunities because you are pregnant
Facing sexual harassment
These acts of discrimination can come at different times. It is possible to face pregnancy discrimination when it comes to being hired for or fired for a job. Losing out on a promotion due to being pregnant is also an issue. Our firm is ready to help you seek justice for any of these types of discrimination.
WHAT RIGHTS DOES A PREGNANT WOMAN HAVE AT WORK?
Pregnant people have all the rights outlined by state and federal law, including the PDA discussed in a previous section. These rights prevent your employers or co-workers from treating you unfairly or harassing you due to your pregnancy status.
HOW MUCH IS A PREGNANCY DISCRIMINATION CASE WORTH?
Every case of pregnancy discrimination is different. For that reason, the value of these cases can also vary substantially. In general, more severe acts of discrimination can result in a larger settlement.
It is impossible to predict with accuracy what your case might be worth. However, our attorneys could evaluate the acts of discrimination against you and advise you on what you might expect. Having our firm on your side could improve your chances of maximizing your recovery.
HOW DO YOU WIN A PREGNANCY DISCRIMINATION CASE?
It is not enough to claim that you have faced discrimination. For your case to be successful, you will need evidence that supports that claim. Every case is different, and some signs of discrimination are more obvious than others. In fact, there are cases where employers admit that you were held back due to your pregnancy.
Other evidence could be necessary in more challenging cases. For example, company emails are often full of evidence that you faced discrimination. The testimony of co-workers might also be valuable in your case. Your attorney could help you compile all of the evidence that proves you are the victim of discrimination.
DISCUSS YOUR CASE WITH A PREGNANCY DISCRIMINATION LAWYER
If you are facing discrimination at work due to your pregnancy, you do not have to face this difficult situation alone. You are entitled to hire legal counsel to help you pursue justice, and our firm is ready to help. The team at Gomez Trial Attorneys is ready to serve as your advocates through this process. Contact us as soon as possible to discuss your options.
CLIENT TESTIMONIAL
Review: 5/5
★ ★ ★ ★ ★
"The team at this firm is phenomenal. From John, all the way down to the staff, everyone is a pleasure to work with and be around. They are fighting for the right cause and to help people."
Review by: Irving P.
August 2020
Our Process...
Easy as 1. 2. 3!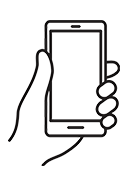 We will determine your case and submit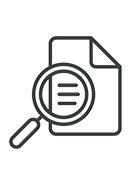 You will get regular update from us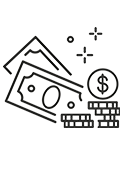 Collect your compensation
"John helped me find doctors, he referred me to his neurologist, his physical therapist, I mean, anything I needed he was right there, every step of the way. I couldn't have asked for a better result from all of this, I would absolutely recommend Gomez Trial Attorneys."

"During the time I was working with Gomez Trial Attorneys, they treated me very, very well. 100% of the time, they believed me, and they were very compassionate. They felt sorry for what happened and they understood the therapy process."

"They held my hand the whole time and kept me in the loop every aspect of my case which was very refreshing to me. They helped me get my settlement offer as fast as possible and I was able to keep my farm"

"The Gomez experience was the best experience it could be for me really, only positive things to say. They really were there every step if the way. Thanks to Gomez Trial Attorneys my dad is able to support my family as a single father"

"He opened the door for me to join his firm to help other brain Injury survivors and I never met another firm who is like this who was so understanding and caring who took the extra step and walked the extra mile with their clients and this is the best"

"I am very satisfied with the outcome with Gomez and I would definitely recommend Gomez to anybody, we tell people all the time, Get Gomez! They are really thorough with everything and they make you feel real comfortable."

"Just helped us through, guided us through, I kept notes all those years, we had questions all the time and they would always keep us informed of what was going on. They just unlayered it, layer by layer, I've never seen anything like them. Thank God for them."
Get your
free consultation
24/7 Support & Free Consultation