Temecula Bicycle Accident Lawyers
Temecula Bicycle Accident Attorneys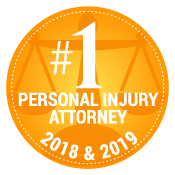 Temecula, California has a thriving bicycling community. Bike enthusiasts have access to over 90 miles of bike trails in the city and the surrounding area. Those who opt for economic, two-wheeled transportation save money, create less pollution, and get some healthy exercise. Despite concerted efforts to make Temecula a bike-friendly city, safety in traffic is often a concern as most of the city remains auto-centric.
Safety is an issue, as riders may share the road with drivers who are speeding, alcohol-influenced, distracted, or otherwise demonstrating risky behaviors. When a vehicle crashes into a bike, of the involved individuals, the bicyclist is usually the one who is seriously harmed in the encounter. An accident impact easily propels a cyclist to the pavement, causing serious, catastrophic, and fatal injuries. When a bicyclist survives, they often undergo costly emergency treatment, long-term care, and rehabilitation. When vehicle operators drive safely and respect a bicyclist's right to use the road, the number of these accidents are substantially reduced.
Injured in an accident? Get a real trial lawyer. Get Gomez.
Negligent Drivers Should Pay When They Injure a Bicyclist
At Gomez Trial Attorneys, we take bicycle accident injuries seriously. As bicycle accident attorneys, we have always believed that negligent drivers should pay for the damages they caused. We have spent time, resources, and dedication to help produce the best outcomes for our injured clients.
Our attorneys understand legally complicated bicycle accident cases. We have recognized that when a vehicle/bicycle accident occurred, more than one party may share liability. That is why we initiate our case involvement by reviewing the evidence and assessing the liability. We aim to identify all potentially responsible parties and place them on notice of our intent to recover our clients' damages.
Our attorneys have seen how a single bicycle accident can have the power to alter a person's future. In evaluating our injured clients' damages, we have gone beyond calculating the medical expenses and income losses. We have consulted with medical and economic experts. We have also made a concerted effort to know our clients and their families.
Our strong client relationships have allowed us to see beyond diagnoses and prognoses. We have also seen the impact accidents have had on families and their lifestyles. Our efforts have motivated us to produce the most favorable outcomes possible for our injured clients.
Our Firm's Results
At Gomez Trial Attorneys, we have always been committed to resolving cases in a way that provides the most benefit to our clients. When possible, our bicycle accident lawyers have worked with negligent parties, their insurance companies, and their defense attorneys. We have aggressively negotiated cases and produced favorable settlements. Our attorneys have produced results through participation in mediation, settlement conferences, and other settlement forums.
One of the reasons why we prepare our clients' cases early in the process is because a trial may become the only reasonable option. We have presented evidence in court on behalf of our client in front of a judge and jury.
Each case has unique liability and damage issues.
While we cannot promise a specific outcome, we invite you to review our case results for some insight into our past settlements and trial results, including the $5,000,000 settlement we obtained in a bicycle accident case.
Bicycling in Temecula
The League of American Bicyclists (LAB) rates California as number three on its most recent list of Bicycle Friendly States. The state earned this designation based on infrastructure, funding, education, and other relevant factors. LAB also lists Temecula as a Bicycle Friendly City.
Temecula bicycling enthusiasts continue to create new transportation traditions. They rely on bicycles for exercise, riding trails, and wine country cycling adventures. Bikes provide economic commuter transportation alternatives. Some people use their bikes to earn income by working for courier or delivery services.
Temecula's Multi-use Trails and Bikeways Master Plan
The local government recognizes that bicycles are integral to the city's transportation goals. The city created the Trails and Bikeways Master Plan, and an update continues to define planning strategies for developing less auto-centric transportation traditions. The ultimate goal is to provide: "an interconnected network of bike lanes, paved paths, and other infrastructure improvements for non-motorized transportation."
When the city evaluated residents' responses about biking infrastructure, some cited safety as an issue. They agreed that they would ride bicycles more if they felt safe.
When asked, bicyclists provided categorized ratings based on how they perceived themselves as bike riders.
Strong and fearless, 1 percent
Enthused and confident, 7 percent
Interested but concerned, 60 percent
No way, no how: 33 percent
Bicycle Casualty Statistics
The National Highway Transportation Safety Administration (NHTSA), California Office of Traffic Safety (COTS), and other agencies compile and analyze bicycle accident data.
Here are some of their recent findings.
California Traffic Safety Quick Stats show that bicycle fatalities increased in the state from 145 to 155 in one year.
COTS statistics show that 20 bicyclists died or sustained injuries in Temecula accidents during one recent year.
Three of the injured people were under the age of 15.
In one recent year, California had 155 pedalcycle accident fatalities, the second-highest in the county. (Pedalcycle is the NHTSA's term for "two-wheel, non-motorized vehicles, tricycles, and unicycles powered solely by pedals.").
Nationally, the 857 pedalcyclist fatalities that occurred in a recent year made up 2.3 percent of all traffic fatalities.
47 is the average age of pedalcyclists who died in accidents nationwide during one recent year.
The pedalcycle fatality rate is seven times higher for men than for women.
Bicycle accidents occur more frequently in urban areas than suburban areas.
Temecula Bicycle Accident Injuries
The Center for Disease Control and Prevention's Bicycle Safety Page lists helmets, helmet laws, active rider visibility, and roadway engineering as its recommended measures for reducing serious bicycle injuries. Safety-conscious cyclists wear helmets because they want to protect their heads from trauma when an accident occurs. Cyclists have few other personal protection options should they become involved in an accident with a vehicle.
A bicyclist's lack of protection is a primary safety issue during a vehicle crash. Vehicle operators and passengers have a metal compartment, reinforced doors, seatbelts, airbags, and the vehicle's mass and weight to protect them. When a vehicle and bicycle collide, the impact could easily catapult the cyclist to the payment and destroy the bicycle completely.
As a result, bicyclists often sustain multiple serious injuries. The Outside Online magazine article "To the Driver Who Hit Me and Ran" demonstrates the seriousness of those injuries. The author describes how a vehicle struck his bicycle's rear while he was riding along a Colorado road. He sustained multiple fractures, head injuries, and internal damage. He only survived because another driver noticed him lying on the side of the road and helped him get medical attention.
When a vehicle crashes into a bicycle, the cyclist rarely escapes unscathed.
The trauma cyclists sustain may include:
Partial or complete paralysis
Disc damage
Shattered bones
Multiple fractures
Internal organ injuries
Abrasions and lacerations
Loss of functions
Fatal injuries
Who Is Responsible for Bicycle Accident Injuries?
Negligent vehicle drivers are often responsible for cyclists' injuries. Accidents sometimes occur when a vehicle operator fails to acknowledge a cyclist's right to share the road. Sometimes the problem relates to a visibility issue. When drivers do not anticipate cyclists, they often become "invisible."
Under California's Vehicle Codes, Article 4. Operation of Bicycles [21200 – 21213], a person riding a bicycle has the same rights and responsibilities as any other vehicle. When a vehicle/bicycle accident occurs, we evaluate liability using the same standards as when two cars or trucks collide. A negligent driver is responsible for the damages he or she causes.
A driver may share liability with others based on relationships, contracts, and other arrangements.
Private passenger vehicle: A driver could be held responsible for his or her negligent actions. If someone else owns the vehicle, the owner could also be liable under California's Vehicle Code. The Motor Vehicle Financial Security Act requires a vehicle owner to insure his or her vehicle for liability exposures.
Commercial vehicles: A commercial vehicle owner or the driver's employer may share liability for a driver's negligent actions. An employer who hires a driver despite a known adverse driving record could be exposed to liability based on negligent hiring and negligent entrustment. A shipper, loader, or other entities may share liability when their negligent actions caused or contributed to an accident.
Maintenance or repair company: If a company's negligent repairs or maintenance caused or contributed to an accident, they could share liability with the driver and owners.
Manufacturer: A manufacturer could be liable for damages when a defect or defective component causes or contributes to an accident.
Contractual liability: Other parties may share contractual liability for a cyclist's accident and injuries. Negligent parties often assign their legal responsibility to others via contracts, duty to indemnify or defend agreements, or hold harmless agreements.
Bicycle Accident Injury Recoverable Damages
Bicycle accident settlements typically include economic and general damages. In certain instances, an injured person may also receive exemplary damages.
Economic Damages
Economic damages include current and future out-of-pocket costs incurred by an injured person.
They can include:
Lost income
Diminished earning capacity
Hospital and doctor bills
Prescriptions
Prosthetics, mobility devices, and structures
Therapy costs
Medical transportation
Personal care
Household replacement services
Funeral and burial expenses
General Damages
A general damage award considers an injured person's physical and emotional pain, psychological trauma, and other subjective feelings and emotions.
They can include:
Pain and suffering
Anxiety and emotional distress
Diminished spouse and family relationships
Loss of bodily functions
Scarring
Disfigurement
Permanent disabilities
Exemplary Damages
When a plaintiff proves by clear and convincing evidence that a defendant acted out of malice, oppression, or fraud, California courts sometimes award the plaintiff exemplary damages as punishment.
You May Have a Valid Uninsured Motorist Claim
If a motorist causes an accident then leaves the scene, your insurer sometimes owes damages under your vehicle's uninsured motorist coverage.
The coverage applies under these circumstances:
The other driver does not have liability insurance.
The driver injures you and leaves the scene without identifying themselves.
The other party's liability insurance company declines coverage or is insolvent.
The negligent motorist does not have the state's minimum insurance liability limit.
Under California's vehicle code, insurers must add Uninsured Motorist (UM) coverage to every insured's policy. An insured has the right to delete the coverage with a written request. When you have UM coverage, your insurance company settles your injury claim based on the negligent driver's liability.
How Do Negligent Parties Avoid Paying for the Damages They Cause?
Leaving the Accident Scene
As documented in the first-hand bicycle accident discussed above, some drivers simply leave an accident scene without stopping. Unfortunately, unless a witness sees the accident, a hit-and-run driver could avoid paying for the injured person's damages.
Unfair Insurance Company Negotiation Strategies
California requires that all vehicle owners purchase liability insurance. When an insured vehicle is involved in an accident, the insurer requires their insured to report the claim or risk a coverage declination. Initially, a liability insurer handles cases based on their insured's reported version. If the insured reports a version that disputes liability, the insurer stands behind them until they turn up adverse evidence.
Even after an insurer determines that their insured is at-fault, they proceed based on their own standards. That sometimes means low settlement offers, no offers, or behaviors that coerce a plaintiff into filing a lawsuit. When a plaintiff's law firm does not have the resources to conduct discovery or try a case, this strategy often forces them to settle for an amount that is lower than reasonable.
Self-Insured/High Retention Negotiation Strategies
Some large corporations self-insure for their liability claims while others have high retention limits. Either way, when they settle a claim, the money comes out of their own financial resources. Self-insured entities often hire independent agencies to represent them, but they still control the amount paid and the negotiation strategy.
Insurance companies usually handle claims for insureds with high retention limits. The insured has a financial stake in the claim as they ultimately reimburse their insurers for most claim payments. Theoretically, high-retention limit insureds do not control the claim settlement process. In reality, their insurers handle their claims following guidelines established with the insured's input.
Deep Pocket Defense Strategies
When a claim handler's actions encourage a plaintiff to file suit, the discovery process sometimes eats away their attorney's financial resources. Insurers have the deep pockets to pour unlimited funds into defending a case. When they have staff attorneys on their payroll, defending a case costs only court fees and discovery expenses. When a plaintiff's attorney has limited resources, expensive litigation often motivates a plaintiff to settle low.
Adverse parties still have opportunities to settle claims during the discovery process, but some insurers prefer to defend cases at trial. They respond to lawsuits by citing affirmative defenses such as No Negligence or No Defect. This can be a strategy they use to try to produce a court award that is lower than what the plaintiff demands.
At Gomez Trial Attorneys, we understand how insurers and defense attorneys negotiate. We have handled defense maneuvers by evaluating and preparing our cases in the early stages of the investigative process. Then we implement our own strategies. We have used our firm's resources to prepare our cases for negotiation. Regardless of whether the case resolves through alternative dispute resolution or trial, we have always worked hard to deliver the best possible outcomes for our injured clients.
Temecula Bicycle Accident FAQ
A bicycle accident can leave you struggling, not just with physical limitations, but also with significant legal questions. Do you have questions related to your bicycle accident, including specific questions about your legal rights? Contact our experienced Temecula bicycle accident attorneys as soon after your accident as possible to learn more about your right to compensation.
1. What should I do to protect myself after a Temecula bicycle accident?
Report your bicycle accident to the authorities immediately, just like you would with any auto accident. Unless you need to leave the scene to seek medical attention or are directed to do otherwise, you should remain at the accident scene until the authorities arrive.
Next, collect any needed evidence. You may want to snap a few pictures of the accident scene or the vehicle that caused the accident, if you can do so without endangering yourself or increasing the severity of your injuries. Collect contact information from witnesses, if relevant.
Following your accident, go directly to the hospital or an urgent care center for a full evaluation of your injuries. Even if you believe that you suffered only minor injuries, you should still have those injuries checked out by a medical professional. A doctor can establish the full extent of your injuries, including whether you may have traumatic brain injury (TBI) or internal injuries. Even serious strains, sprains, and broken bones can end up concealed under the adrenaline from the accident, so medical care is essential. By visiting a doctor, you will also preserve a record of your injuries and how they occurred for your Temecula bicycle accident claim.
Finally, get in touch with an experienced Temecula bicycle accident attorney as soon as you can. An attorney can help you understand your legal right to compensation after a serious bicycle accident.
2. I did not wear my bicycle helmet and suffered a traumatic brain injury in a Temecula accident. Can I still seek compensation?
Helmet use can substantially reduce the risk of traumatic brain injury in a bicycle accident, even if you hit your head during the accident. You should always wear a helmet when using your bicycle, especially on city streets or any area where you might need to cross a street. However, your lack of a helmet does not necessarily prevent you from filing a Temecula bicycle accident claim. Talk to an attorney to learn more about your right to compensation and how to file a claim, even if you did not wear a helmet at the time of your Temecula bicycle accident.
3. I did not go to the hospital right after my Temecula bicycle accident, but later discovered that I suffered serious injuries. Do I still qualify to file a claim?
You may have thought at the scene of the accident that you suffered relatively insignificant injuries. As a result, you chose not to go to the hospital or an urgent care center.
Days later, you may discover that your injuries are more serious than you initially thought. You may have found that you had symptoms of traumatic brain injury despite not losing consciousness at the scene of the accident, or that seemingly minor road rash developed a serious infection. You may have noticed pain lingering long after it should have disappeared, later discovering broken bones or severe muscle sprains or strains.
In this situation, you may wonder whether you still qualify to seek compensation. The answer is yes. You may, however, have a more difficult legal fight on your hands, depending on your specific circumstances. By waiting to seek medical attention, you make it more difficult to prove exactly when your injuries occurred.
The insurance company that covers the liable driver may try to prove that your injuries occurred at another time and that you just want to hold the insurance company liable for a payout. Contact an attorney as soon as you discover your injuries to learn more about your right to compensation and how waiting to seek medical treatment may impact your claim.
4. I got busy and forgot to file a Temecula bicycle accident claim. How long do I have to start the claim process?
Ideally, you should get in touch with a Temecula bicycle accident attorney as soon after your bicycle accident as possible. An attorney can evaluate your claim, collect much-needed evidence, and start the ball rolling on legal proceedings.
However, you have until the statute of limitations runs out to file a claim for injuries sustained in a Temecula bicycle accident. Often, an attorney can help identify exceptions to the statute of limitations that can help extend the time you have to file a claim against the liable party. Get in touch with an attorney as soon as you realize that you need to file a claim to learn more about your rights.
5. If my child suffers injuries in a Temecula bicycle accident, can I seek compensation?
As your child's legal guardian, you may hire an attorney on your child's behalf to help your child pursue compensation for injuries suffered in a Temecula bicycle accident. Through your efforts, you can secure funds that can help pay your child's medical bills, provide for your child's needs, and set your child up for future successes.
The funds secured from a Temecula bicycle accident claim filed on your child's behalf belong to your child. While you can use those funds to pay for medical expenses associated with the accident, the majority of the funds may go into a trust that your child can claim once an adult.
6. Does the driver who hit me while I rode my bicycle always bear liability in a Temecula bicycle accident? How can I prove liability on the part of the driver?
In most bicycle accident claims, the driver bears liability for the accident. Often, drivers don't pay adequate attention to everything happening around them. While distraction can contribute to all types of auto accidents, the drivers of motor vehicles usually do not notice bicycles, especially before left-turn accidents. The driver's mind may focus on the patterns usually expected of motor vehicles: a larger size profile and taking up more space on the road. Since cyclists do not fit those patterns, the driver may crash into the cyclist before he ever recognizes the cyclist's presence.
Other causes may also contribute to bicycle accidents. In some cases, the cyclist may cause the accident by failing to adhere to the rules of the road. Like drivers, cyclists must follow traffic signs, including traffic lights. Cyclists must also safely share the road. If cyclists fail to follow safety precautions, they may bear liability for any accident that their actions cause.
Finally, outside factors may contribute to bicycle accidents. For example, if a mechanical failure causes the accident, the driver's mechanic or the vehicle manufacturer may bear liability for the accident. If a commercial driver on the clock causes an accident, the driver's company may also share liability for the accident.
Determining all parties that contributed to an accident may have a significant impact on the compensation that you ultimately receive for your injuries. Consult an experienced bicycle accident attorney to learn more about all parties who may have caused or contributed to your accident and how those contributions may impact your ability to pursue maximum compensation.
7. Exactly how much compensation should I expect for injuries sustained in a Temecula bicycle accident?
An attorney cannot promise that you will receive a certain amount of compensation after your Temecula bicycle accident. A variety of factors may alter how much compensation you ultimately receive.
For example, most often, the insurance company that covers the liable driver or another liable party will provide compensation for injuries sustained in a bicycle accident. Some entities, including commercial vehicle drivers, may carry higher-value insurance policies than others. If you can identify multiple parties that contributed to your accident, this may also increase your compensation. Your compensation will depend heavily on the injuries that you've sustained.
Generally, you may seek compensation for:
Property damage, including damage to your bicycle
Your medical expenses
Lost wages due to inability to work
Pain and suffering related to your injuries, including mental and emotional anguish as well as physical pain
An attorney can help assess your claim and give you a better idea of how much compensation you should seek for your injuries.
8. Do I really need an attorney to handle my Temecula bicycle accident claim?
Any time that you believe you have grounds for a Temecula bicycle accident claim, immediately contact an attorney. Our Temecula bicycle accident lawyers will start with a free consultation, which is a chance for the attorney to go over your claim, assess your losses related to the accident, and determine how much compensation you should seek for your injuries. While attorneys may give you an idea of the value of your claim during your initial consultation, they cannot promise any specific amounts of compensation.
Retaining an attorney can help you navigate your claim and help you develop a deeper understanding of your legal rights related to your bicycle accident.
For example, an attorney can:
Compile evidence related to your claim. Your attorney can put together information about your injuries, evidence from the accident scene, and information from witnesses to help form the foundation of your legal claim. An attorney can also look for additional information and evidence that may contribute to your claim, such as information about past accidents caused by the driver, which may help establish an incriminating past driving history.
Put together your claim in an effective, compelling way. A lawyer can put together your claim in a way that shows the true value of your claim and why you deserve adequate compensation, helping to increase the odds that you will recover maximum compensation in your accident claim.
Offer vital support and advice throughout your Temecula bicycle accident claim. Handling your claim on your own will likely feel daunting. You may feel pressured by the insurance company or confused about the legal complexities of your claim. A lawyer will take over most of the tasks related to your claim, including all interactions with the insurance company.
9. How much does it cost to hire a Temecula bicycle accident attorney?
Our Temecula bicycle accident attorneys will cost you nothing.
We start with a free consultation to get a better idea of what caused your accident and how much compensation you should seek. Often, the attorney will choose to accept your claim on a contingent fee basis. Instead of having to pay for your legal services upfront, your attorney will collect attorney fees from your final compensation amount, which can make it easier for you to manage your finances during this difficult time.
In reality, not having an attorney may cost you more than paying for legal services. Frequently, an attorney can increase the compensation that you ultimately receive for your injuries, even after paying for your legal fees. You may also discover that having an attorney on your side provides invaluable peace of mind during a difficult time.
10. What should I do if the insurance company that covers the liable driver offers me a settlement after a Temecula bike accident? Should I take it?
Not until you talk to us.
Most Temecula bicycle accident claims end in settlements. However, you should not accept the first offer issued by the insurance company without talking to an attorney first.
Sometimes, insurance companies will try to take advantage of your lack of knowledge. They may try to convince you to accept a low initial settlement offer, rather than offering a fair amount upfront. As you move through negotiations with the insurance company, the offer may increase to a more reasonable level. An attorney can provide you with a better assessment of the compensation you really deserve and when to accept an offer.
Contact Gomez Trial Attorneys today to discuss the details of your bicycle accident and to determine your eligibility to pursue compensation for your injuries.
Call Our Temecula Bicycle Accident Attorneys for Help Today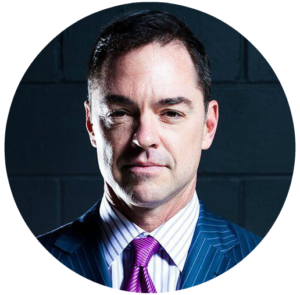 If you or a family member sustained serious injuries in a bicycle accident, you should take immediate steps to protect your legal rights. At Gomez Trial Attorneys, our lawyers have worked hard to recover damages for our injured clients. Call us at (619) 237-3490 or complete our contact form and we could schedule a consultation to determine if we can help you.
---
Temecula Office
27720 Jefferson Avenue
Temecula, CA 92590
(951)900-3440


Our Process...
Easy as 1. 2. 3!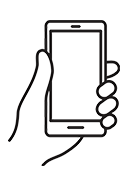 We will determine your case and submit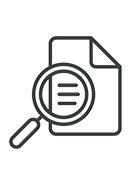 You will get regular update from us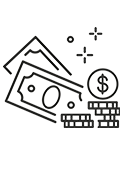 Collect your compensation
"John helped me find doctors, he referred me to his neurologist, his physical therapist, I mean, anything I needed he was right there, every step of the way. I couldn't have asked for a better result from all of this, I would absolutely recommend Gomez Trial Attorneys."

"During the time I was working with Gomez Trial Attorneys, they treated me very, very well. 100% of the time, they believed me, and they were very compassionate. They felt sorry for what happened and they understood the therapy process."

"They held my hand the whole time and kept me in the loop every aspect of my case which was very refreshing to me. They helped me get my settlement offer as fast as possible and I was able to keep my farm"

"The Gomez experience was the best experience it could be for me really, only positive things to say. They really were there every step if the way. Thanks to Gomez Trial Attorneys my dad is able to support my family as a single father"

"He opened the door for me to join his firm to help other brain Injury survivors and I never met another firm who is like this who was so understanding and caring who took the extra step and walked the extra mile with their clients and this is the best"

"I am very satisfied with the outcome with Gomez and I would definitely recommend Gomez to anybody, we tell people all the time, Get Gomez! They are really thorough with everything and they make you feel real comfortable."

"Just helped us through, guided us through, I kept notes all those years, we had questions all the time and they would always keep us informed of what was going on. They just unlayered it, layer by layer, I've never seen anything like them. Thank God for them."
Get your
free consultation
24/7 Support & Free Consultation