Temecula Taxi Accident Attorney
Temecula Taxi Accident Attorneys
Taxicabs are an incredibly convenient way to get around Temecula. They can help visitors and residents get to their destination quickly and without the hassle of having to use their own transportation. Yet, even though these taxicabs can provide their passengers with numerous benefits, they are not free from accidents and deadly crashes.
While taxi drivers are skilled professionals, they are financially driven to pick up as many riders as possible because cab companies pay them by distance and not time. Consequently, these taxi drivers sometimes take part in reckless behavior that can lead to catastrophic collisions and devastating injuries.
At Gomez Trial Attorneys, we understand that as a victim of a taxicab accident, you may suffer physically, emotionally, and financially due to the crash. You may also have numerous worries about your future and how you will take care of your family. However, you do not have to go through this challenging ordeal alone. With the help of our legal team, you can get the assistance you need, the answers to your questions, and the opportunity to go after the justice and damages you deserve.
Gomez Trial Attorneys—Who We Are
Gomez Trial Attorneys is a law firm representing California visitors and residents who suffered a significant injury or a tragic death of a loved one. Founded in 2005, Gomez Trial Attorneys' sole purpose is to hold companies and people accountable for endangering and hurting other individuals.
Our firm's goal is to hold those liable responsible for their conduct and try to make the world a safer place through litigation. Over the past 15 years, our firm has recovered over $750 million in compensation for our injured clients, including 135 awards of more than $1 million each. While no result is guaranteed, Gomez Trial Attorneys will work toward the best result possible.
At Gomez Trial Attorneys, we understand that if you were injured in an accident, you are going through a lot, and we know you need help to get through this challenging time. Fortunately, we have the resources to take on the most prominent cases while pursuing the results you want.
Two Types of Temecula Taxi Accidents
In general, two types of taxi accidents can give rise to liability for your injury.
These accidents include:
Getting hit by a taxi: This type of accident usually involves a two-car collision. When this type of crash occurs, it would be a negligence case and require proving damages and liability like any other motor vehicle accident.
Getting hit by another car while a taxicab passenger: This scenario is usually a standard taxi cab accident that involves a taxicab passenger being hurt in a collision. Even though it is also considered a motor vehicle accident, the victim (the passenger) does not need to prove liability because one of the other drivers (either the other car or the taxicab) is responsible for their injuries.
Temecula Taxi Accidents – Who Is Responsible?
It is essential to understand that California is a "fault" state, which means that the person or entity responsible for the accident must pay damages to the injured individuals in the collision. In comparison, in a "no-fault" state, it doesn't matter who caused a motor vehicle collision. The victim would file a claim with their own insurance company.
That is why, following a Temecula taxi accident, the first step is to figure out who was at fault.
Typically, in most taxi accidents, the following individuals are often to blame:
The taxicab driver: If the taxi driver hits another vehicle or pedestrian, they could be held accountable for the injuries suffered.
The taxi company: If the taxi driver caused the accident, the taxicab company could also be held liable for the passenger's injuries.
Another motorist: If another motorist on the road hits the taxi, they could be held accountable for the injuries the passenger in the cab suffers.
Pedestrians: Some taxicab accidents can be due to the fault of a pedestrian's negligent actions that cause the taxicab to swerve and hit another car or object. In these situations, the pedestrian may also be held liable for the accident.
Manufacturers: If the taxicab accident occurred because of a faulty part or a defective taxi, then the defective taxi or part manufacturer could be held responsible for the accident.
Quite often, it is difficult to figure out precisely who was liable for a taxi accident. In some situations, there may be more than one responsible party. For these reasons, you should contact us following your taxi collision. At Gomez Trial Attorneys, our lawyers can investigate your taxi accident, figure out who was liable for your injuries, and go after all those responsible.
Temecula Taxi Drivers Must Meet a Higher Standard
In California, taxis are categorized as common carriers—the same as buses and trains. This law holds taxi drivers and taxi owners to a higher standard of care than other drivers on the road.
Based on these regulations, a common carrier must:
Use the utmost diligence and care.
Exercise a reasonable degree of skill.
Provide everything necessary for keeping their passengers safe.
A taxicab driver in Temecula owes their passengers a duty to use the care of a "very cautious person" and exercise the utmost vigilance to ensure their passengers are protected. As a result, a taxicab driver can be held liable in situations where another motorist may not.
Common Temecula Taxicab Accidents
Numerous situations can result in a taxicab accident.
However, in Temecula, some of the most common causes of taxicab crashes include:
Aggressive driving.
Distracted driving including texting while driving, eating while driving, or zoning out while driving.
Violating traffic laws such as running a red light, failing to yield, speeding, illegal passing.
Tailgating.
Fatigued driving.
Driving under the influence of drugs or alcohol.
Playing around with the radio while driving.
Unsafe lane changes.
In addition, taxicab accidents can also happen because of inadequate driver training, drivers rushing to pick up a fare, or taxi maintenance issues.
The Dangers of a Temecula Taxicab Accident
Taxicab accidents can be hazardous, leading to significant injuries and permanent disabilities.
Some of the most common injuries that result from a taxicab collision include:
Head and neck injuries
Back injuries
Traumatic brain injuries
Spinal cord damage
Deep lacerations
Fractured or broken bones
Soft tissue injuries
Internal organ damage
Internal bleeding
Death
Many victims quickly learn that even minor injuries resulting from a taxicab accident can end up costing thousands of dollars in lost income and medical bills. For these reasons, discuss your case with a knowledgeable Temecula taxi accident attorney as soon as possible. The sooner you call, the faster these lawyers can start fighting for the compensation you need.
Actions to Take Following a Temecula Taxicab Accident
The aftermath of a taxi accident can be stressful, overwhelming, and leave everyone with countless questions and worries. However, there are specific actions that you can take following this nerve-wracking accident that could help keep you safe and also help ensure your legal rights are protected. These steps include:
Contacting 911
Following a Temecula taxicab accident, you need to call 911. EMS can quickly get to the scene and provide any necessary medical help. At the same time, the police can start investigating the accident and writing down their findings in their police report. If you decide to pursue a Temecula taxi accident claim, this report can provide you with critical information.
Getting Driver Information
You want to make sure you get information from every driver involved in the crash, including their names, driver's license number, insurance information, taxi registration details, and the taxi cab company's contact information.
Collecting Evidence From the Scene
If it is safe, try to take as many pictures and videos of the accident scene as you can. Include photos of your visible injuries, the vehicles involved in the crash, any skid marks on the road, the weather conditions at the time of the accident, any traffic signs near the accident scene, and any other evidence that can help show what happened.
Talking to Witnesses
If there were witnesses who saw what happened, get their name and contact information. Their statements can collaborate your arguments and help you prove what happened and who was at fault.
Keeping a Journal
As soon as possible following the accident, jot down as many details about the accident as you can in a journal. Include information about what happened directly before and after the accident, the medical treatments you had to endure, how you are feeling daily, and how the accident has affected your life. This journal can help you remember key facts about the accident after your memory begins to fade, while also providing your attorney with valuable evidence about your pain and suffering.
Consulting a Temecula Taxi Accident Lawyer
Following a taxicab accident, you want to contact a Temecula taxi accident attorney promptly. These lawyers can quickly get to work, determining if you have a viable taxicab accident claim and figuring out the best legal actions you can pursue. Contact Gomez Trial Attorneys today.
Types of Damages Available Following a Temecula Taxi Accident
If you have been injured in a Temecula taxi accident, you may be entitled to certain types of damages, including economic, non-economic, and punitive damages.
Economic damages: These damages are actual verifiable losses that result from the accident.
They can include:
Medical Expenses including past, current, and future medical bills (such as doctor visits, surgeries, and prescription medications).
Lost wages including past, present, and future lost wages.
Lost earning capacity.
Personal property loss.
At-home nursing care.
Rehabilitative services such as physical therapy or occupational therapy.
Other out-of-pocket expenses.
Non-economic damages: These damages are rather subjective losses due to the accident that are not easily quantifiable.
They include:
Pain and suffering.
Mental anguish.
Loss of consortium.
Loss of companionship.
Loss of enjoyment of life.
Loss of reputation.
Loss of a limb.
Scarring.
Disfigurement.
Punitive damages: Unlike compensatory damages, which compensate the victim, punitive damages punish the wrongdoer for their egregious actions and deter them from committing these actions again. However, for victims to be awarded these damages, they need to prove with clear and convincing evidence that the liable party acted with fraud, oppression, or malice. Consequently, courts rarely award these damages.
Filing a Temecula Taxi Accident Claim – How Much Time Do You Have?
The statute of limitations is a law that dictates the maximum amount of time you have to file a legal claim. If you do not file a claim within this allotted time, you cannot collect any compensation for your damages. Under the California statute of limitations, a victim has two years to file a lawsuit following their taxicab accident and three years to file a property damage claim.
Even though you may have some time to pursue a claim, it is in your best interest to act promptly. Memories of the accident can fade over time; witnesses may no longer be available to testify, and critical evidence can disappear. That is why, following your taxicab accident, you should contact Gomez Trial Attorneys as soon as possible. Our lawyers can promptly get to work, reviewing your case and figuring out exactly how much time you have to file your claim.
Temecula Taxi Accident FAQs
Temecula taxi accidents can happen quickly. They can leave victims with numerous questions and concerns about their health and their future while having to pick up the pieces of their lives after a horrific crash. However, Gomez Trial Attorneys want to better help prepare you for what you can expect after a Temecula taxi accident. With the following frequently asked questions, we hope to provide you with some of the information you need to know. For more information, contact Gomez Trial Attorneys today.
1. If my injuries appear to be minor. Do I still need to see a doctor after my Temecula taxi accident?
Yes. Even if you believe your injuries are not that serious following your Temecula taxi accident, you need to get examined by a doctor. Often, serious, such as a traumatic brain injury, can remain hidden before they become apparent. During this time, the longer a victim waits to get treatment, the more deadly and dangerous the condition can become.
For these reasons, it can be vital to see a medical professional following your accident. These doctors can help verify that you do not have any of these serious conditions, provide you the treatment you need, and document your injuries in their medical report. This report can become vital for your accident claim, especially if the defense or the insurance company argues that your injuries are from a pre-existing condition or a subsequent event.
2. Who can I sue if I was a passenger in a motor vehicle that was involved in a crash with a Temecula taxi?
In this situation, as the passenger, you could file a suit against anyone that was at fault for the crash. This can include the taxicab driver, the driver of the motor vehicle you were in, and even the taxicab company. However, you need to bring reliable evidence showing that the other party was liable for the harm you endured and your damages. That is why you should work with a Temecula taxi accident attorney who can help prove what happened and who was at fault for your injuries. Contact Gomez Trial Attorneys to see how we can help.
3. As a taxicab passenger in Temecula, does the taxicab driver owe me a duty of care?
In California, a taxicab is considered a "common carrier." This means that they have to exercise the utmost care and diligence for the safety of their passengers when transporting them to and from their location. Consequently, Temecula taxicabs and taxicab companies can be responsible for even the slightest negligence.
4. How long does a Temecula taxicab owe a passenger a duty to use the utmost care?
The taxicab needs to exercise utmost care as soon as the passenger indicates to the driver that they intend to get into the taxi and the cab driver intends to accept the individual as a customer. This duty stays in effect until the passenger has left the cab at a relatively safe location, out of the way of other oncoming traffic, and is no longer exposed to the operating risks of the cab.
If you are unsure if the taxicab driver owed you a duty of utmost care, make sure you contact Gomez Trial Attorneys. Our lawyers can review your case, determine if the cab driver owed you this duty of care, and figure out if they violated this duty.
5. What factors can affect the value of my injury claim following my Temecula taxi accident?
Even if you are owed damages following your accident, no attorney can tell you exactly how much money you will collect. This is due in part because numerous factors can affect the value of your claim.
These factors include:
The type of injuries you suffered and the extent of these injuries.
The variety of medical treatments required now and in the future.
Whether the injuries are permanent, or if you will recover.
Whether you can work following the accident.
Whether you will ever return to your same position.
The credibility of your witnesses and the evidence presented.
Whether you have to miss out on critical life milestones because of your injuries.
The extent of your pain and suffering.
Whether you need extra help following the accident that you did not need before (such as replacement household services or at-home nursing care).
When you work with Gomez Trial Attorneys, our lawyers can go over these factors, help build the most robust case in response to them, and go after the maximum damages you need.
6. If the insurance company is calling me following my Temecula taxi accident, should I talk to them?
Following a taxi accident, you may get calls from the insurance company. However, before you believe that the insurance company has your best interest in mind and decide to speak with them, remember that they are a business that wants to make money. These companies can make a profit by paying you less money than they should or denying your claim altogether. That is why it is in your best interest to leave these communications to your attorney. Your lawyer can directly deal with these insurance companies and fight for a fair settlement on your behalf.
7. Do I need to retain expert witnesses to succeed in my Temecula taxi accident case?
Typically, the circumstances of the case will dictate whether an expert witness needs to be retained. For instance, if the accident resulted in a death or there is a dispute regarding damages or fault, then experts such as accident reconstructionists, economists, doctors, and engineers may be brought in to help substantiate your claims.
8. If I receive a settlement offer, should I accept it following my Temecula taxi accident?
Not until you talk to us.
After your accident, the insurance company may offer you a settlement amount. But before you decide to accept this offer, you need to consider what this amount means to you. Remember that once you accept a settlement amount, you cannot go after more money in the future. In addition, when an insurance adjuster offers you a settlement shortly after an accident, they could be trying to wrap up your case as quickly as possible by providing you the least amount of money possible. Even though it may feel tempting to take this offer and move on from the crash, this amount may not cover all of your current and future medical bills, as well as other expenses.
That is why it is recommended that you wait until you finish all of your medical treatments and have a better understanding of what your future care will look like before you accept any settlement. When you work with Gomez Trial Attorneys, we can review your settlement and determine whether it is a fair amount for you. If it is not, we can fight for the compensation that is.
9. Following my Temecula taxi accident, should I release my medical records?
It is essential to understand that if the insurance company obtains your medical information, it can affect your claim. Typically, when the insurance adjusters get your medical records, they will try to argue that your injuries are not that serious, they were due to a pre-existing condition, or you received these injuries in a subsequent event. Instead of sending these records over, make sure you consult a knowledgeable Temecula taxi accident lawyer. Only release these records under limited circumstances—and after your lawyer approves their release.
10. Following my Temecula taxi accident, how do I prove that the taxicab driver was responsible for my injuries?
Before you can collect compensation for your injuries following a Temecula taxi accident, you need to show that the at-fault party was responsible for the harm you endured. In general, plaintiffs file most taxicab accidents under a negligence cause of action.
To succeed in this claim, you would first need to prove:
The taxicab driver owed you a duty of care to drive reasonably and safely.
The taxicab driver breached this duty of care.
This breach resulted in a collision.
You suffered injuries and damages as a result of this breach.
Under "common carrier" laws, taxicab drivers owe their passengers a heightened level of care and must operate their taxis in such a way as to significantly reduce the risk of injury to other people.
For a taxicab accident victim to prove the crash was due to the cab driver's negligence, they need to bring reliable and relevant evidence that can substantiate each of these elements. Once you retain Gomez Trial Attorneys, we can promptly start looking into your accident, gathering the evidence needed to figure out who was negligent and responsible for the crash, and go after all those liable.
11. Does the taxicab company owe me money for a Temecula taxi accident?
Under California's Respondeat Superior Law, plaintiffs can hold an employer vicariously liable for the negligence of their employees if the employee acted within the ordinary scope of their employment and their actions injured someone. Based on this law, an employer needs to properly train their employees to complete their job duties accurately and safely. They must also adequately supervise their employees through the course of their employment.
Consequently, a taxicab company could be held liable for a taxi accident in the following situations:
The taxicab company provided no direction or specific policies regarding how their taxicab drivers should operate the taxi while on duty. At a bare minimum, the company needs to inform its taxicab drivers that they must drive defensively and obey all traffic laws.
The taxicab company did not take appropriate action after learning that one of their drivers caused a crash. This means that a taxicab company cannot turn a blind eye to accident-prone drivers or those who drive recklessly.
The taxicab company hired a taxi driver when they knew the driver had a history of driving recklessly or causing accidents. A routine check of the driver's driving record can usually discover this.
If you believe that the taxicab company is also responsible for your Temecula taxi accident, contact Gomez Trial Attorneys immediately. Our lawyers can take a look into your crash, review all relevant evidence, and determine if the company should also be held liable for your injuries.
12. Why would I need the legal help of Gomez Trial Attorneys following my Temecula taxi accident?
Due to the legal complexities involved in a Temecula taxi accident, these claims are often complicated, stressful, and challenging to prove. Fortunately, when you work with one of the Temecula taxi accident attorneys at Gomez Trial Attorneys, we can help ensure that you get the legal help you need and get you through this challenging ordeal.
Our lawyers can:
Review your case thoroughly, go over any questions or concerns you may have, and determine the best legal options you can pursue.
Investigate your accident, interview relevant witnesses, and gather the critical evidence needed to prove what happened and who was at fault for the injuries you endured.
Make sure that legal motions and legal documents are filed accurately and on time.
Handle all the discussions and negotiations with the insurance company, ensuring that your case is treated fairly.
Complete and submit all settlement-related forms.
Bring in experts that can help prove your case.
Take your case to trial if the other side is unwilling to negotiate and fight for maximum damages.
If you or a loved one was injured in a Temecula taxi accident, do not wait. Contact Gomez Trial Attorneys today at 866-TRIAL LAW (866 874-2552) and let our lawyers fight for the damages and justice you deserve.
Injured in an accident? Get a real trial lawyer. Get Gomez.
---
Temecula Office
27720 Jefferson Avenue
Temecula, CA 92590
(951)900-3440


Our Process...
Easy as 1. 2. 3!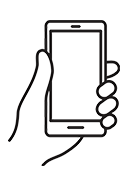 We will determine your case and submit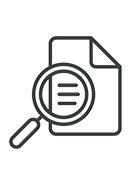 You will get regular update from us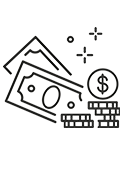 Collect your compensation

"John helped me find doctors, he referred me to his neurologist, his physical therapist, I mean, anything I needed he was right there, every step of the way. I couldn't have asked for a better result from all of this, I would absolutely recommend Gomez Trial Attorneys."

"During the time I was working with Gomez Trial Attorneys, they treated me very, very well. 100% of the time, they believed me, and they were very compassionate. They felt sorry for what happened and they understood the therapy process."

"They held my hand the whole time and kept me in the loop every aspect of my case which was very refreshing to me. They helped me get my settlement offer as fast as possible and I was able to keep my farm"

"The Gomez experience was the best experience it could be for me really, only positive things to say. They really were there every step if the way. Thanks to Gomez Trial Attorneys my dad is able to support my family as a single father"

"He opened the door for me to join his firm to help other brain Injury survivors and I never met another firm who is like this who was so understanding and caring who took the extra step and walked the extra mile with their clients and this is the best"

"I am very satisfied with the outcome with Gomez and I would definitely recommend Gomez to anybody, we tell people all the time, Get Gomez! They are really thorough with everything and they make you feel real comfortable."

"Just helped us through, guided us through, I kept notes all those years, we had questions all the time and they would always keep us informed of what was going on. They just unlayered it, layer by layer, I've never seen anything like them. Thank God for them."
Get your
free consultation
24/7 Support & Free Consultation