Gomez Trial Attorneys' dedicated brain injury lawyers share their vast knowledge on litigating brain injury cases from incident to trial.
Featuring medical experts, brain injury survivors, and other trial attorneys, the podcast will to discuss the advances in this constantly evolving area of medicine and law practice.
Traumatic Brainstorm: A Brain Injury Podcast by Gomez Trial Attorneys can be found on Apple Podcasts or Spotify
Episode 1: (Itunes | Spotify) The Evolution of Brain Injury Litigation Over the Past 20 Years.
Host Ben Coughlan and Trial Attorney Eric Ratinoff discuss how science and public awareness have changed brain injury litigation over the past 20 years.
Episode 2: (Itunes | Spotify) Mild Traumatic Brain Injury (mTBI) 101
Partners Ben Coughlan and Jessica Sizemore interview Erica Chavez from BD&J Law, who serves as the Chairman of the Brain Injury Association of California (BIACAL), covering the basics of mild traumatic brain injury cases.
Episode 3: (Itunes | Spotify) Brain Injury Litigation Through the Eyes of a Client
mTBI survivor Dr. Anthony Zaccaglin shares the story of his injury, the stressful litigation process, the impact of his trial verdict, and his road to recovery.
Episode 4: (Itunes | Spotify) TBI Rehabilitation & Recovery w/ Dr. Mark Ashley
Partner Ben Coughlan interviews special guest Dr. Mark Ashley, founder and CEO of Centre for Neuro Skills covering the topic of rehabilitation and recovery from a traumatic brain injury and what you can do to help survivors through the recovery…
Our Process...
Easy as 1. 2. 3!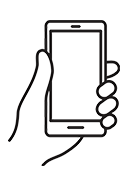 We will determine your case and submit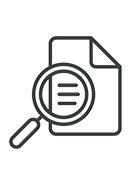 You will get regular update from us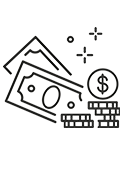 Collect your compensation
"John helped me find doctors, he referred me to his neurologist, his physical therapist, I mean, anything I needed he was right there, every step of the way. I couldn't have asked for a better result from all of this, I would absolutely recommend Gomez Trial Attorneys."

"During the time I was working with Gomez Trial Attorneys, they treated me very, very well. 100% of the time, they believed me, and they were very compassionate. They felt sorry for what happened and they understood the therapy process."

"They held my hand the whole time and kept me in the loop every aspect of my case which was very refreshing to me. They helped me get my settlement offer as fast as possible and I was able to keep my farm"

"The Gomez experience was the best experience it could be for me really, only positive things to say. They really were there every step if the way. Thanks to Gomez Trial Attorneys my dad is able to support my family as a single father"

"He opened the door for me to join his firm to help other brain Injury survivors and I never met another firm who is like this who was so understanding and caring who took the extra step and walked the extra mile with their clients and this is the best"

"I am very satisfied with the outcome with Gomez and I would definitely recommend Gomez to anybody, we tell people all the time, Get Gomez! They are really thorough with everything and they make you feel real comfortable."

"Just helped us through, guided us through, I kept notes all those years, we had questions all the time and they would always keep us informed of what was going on. They just unlayered it, layer by layer, I've never seen anything like them. Thank God for them."
Get your
free consultation
24/7 Support & Free Consultation