Bakersfield Construction Accident Lawyers
Bakersfield Construction Accident Lawyers
Workplace accidents can happen anywhere in Bakersfield, they're particularly frequent on construction sites. From infrastructure projects like the Centennial Corridor to large commercial developments along Highway 99 in south Bakersfield, to home renovations in Laurel Glen, construction workers face constant injury risks on the job in our area.
Working construction should not mean gambling with your health and livelihood. If you have suffered injuries in a construction accident in Bakersfield, then you may have the right to receive significant financial compensation.
Gomez Trial Attorneys can help. We represent injured Bakersfield construction workers and the families of workers who have tragically died in construction accidents. Our job is to get our clients the money they need to support them through the healing process. Contact us today for a free consultation with an experienced Bakersfield construction accident lawyer who can help you explore your options after a construction accident harms you or a loved one.
GOMEZ TRIAL ATTORNEYS – ABOUT US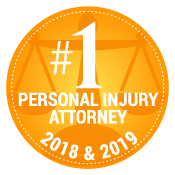 Gomez Trial Attorneys was founded by Attorney John Gomez to help people obtain financial compensation after suffering significant injuries and tragic losses. Our firm has handled some of the most complex, high-profile cases in California, many of them involving tragic, preventable accidents on construction sites.
Since our founding, we have secured over $750 million in jury verdicts, judgments, and out-of-court settlements on behalf of our clients. Of course, we cannot guarantee that any future case we take will have a similar outcome. However, we can promise that when you trust Gomez Trial Attorneys with your construction accident injury claim, we will fight hard to secure you every last dollar available to compensate you for your injuries and losses.
COMMON TYPES OF BAKERSFIELD CONSTRUCTION ACCIDENTS
Construction accidents can happen in a variety of ways in Bakersfield. Here are some common Bakersfield construction accidents our firm has the resources, knowledge, and experience to handle.
FALLS FROM HEIGHTS
Falls from heights are a leading cause of construction worker fatalities in the country, according to the Centers for Disease Control and Prevention (CDC), accounting for approximately one-third of on-the-job construction worker deaths. These falls often occur when a construction worker falls off an open-sided floor or down a stairwell with no guardrails.
SAME-LEVEL FALLS
A same-level fall occurs when a construction worker slips, trips, and falls because of an object, piece of machinery, or an obstacle on the ground at a construction site. Falls on the same level can cause severe injuries that disable workers or cause chronic pain.
ELECTROCUTIONS
Electrocutions occur most often when a construction worker, tool, or piece of equipment comes into direct contact with an exposed power line or an electrical source. However, indirect contact with live electrical equipment or exposed wiring can also lead to significant injuries. Construction workers suffer a substantial portion of the nation's electrical injuries, with 61 percent of all U.S. workplace electrocutions happening in the construction industry, according to the CDC.
SCAFFOLDING AND LADDER ACCIDENTS
Construction workers use ladders and scaffolding every day. Yet, even though the construction industry has numerous regulations in place to prevent severe injuries from happening on these pieces of equipment, falls off ladders and scaffolding still occur. Scaffolding and ladder accidents often occur due to lack of safety equipment on job sites, or wear-and-tear on ladders, scaffolding, and other equipment.
STRUCK-BY-OBJECT AND CAUGHT-UNDER/BETWEEN ACCIDENTS
Another leading cause of construction industry deaths consists of workers getting struck by objects or getting caught under or between heavy machinery or materials. These accidents can occur, for example, when building materials fall from heights onto workers, when trenches or structures collapse on workers, or when heavy equipment collides with or runs over workers due to operator negligence.
MOTOR VEHICLE ACCIDENTS
Large trucks and heavy equipment such as forklifts and loaders help Bakersfield construction workers get their jobs done. However, workers can also get hurt when these vehicles get into accidents by colliding with each other, rolling over, or spilling their cargo.
In addition, road construction workers are often vulnerable to accidents resulting from motorists driving recklessly through construction zones.
FIRES AND EXPLOSIONS
Construction sites often contain fire hazards such as exposed wiring, flammable materials, combustible fumes and fuels, and open flames (such as from welding torches). Without careful monitoring and adherence to safety protocols, the presence of these dangerous conditions can lead to fires and explosions that injure or kill workers.
TOOL AND EQUIPMENT ACCIDENTS
Construction workers use a wide range of tools and personal equipment, from welding torches to jackhammers to nail guns. Used safely, these items boost worker productivity and keep projects on track. However, tools with machinery defects, a lack of safety equipment, electrical failures, and inadequate training in safe tool use can also result in Bakersfield construction workers suffering catastrophic injuries.
EXHAUSTION AND OVEREXERTION
Construction workers often work long hours and perform heavy physical labor. As a result, they face constant risks of exhaustion or overexertion injuries, some of which could lead to disabilities or fatalities.
COMMON BAKERSFIELD CONSTRUCTION INJURIES WE HANDLE
Construction accidents can inflict a wide range of debilitating, catastrophic, and fatal injuries. At Gomez Trial Attorneys, our team has years of collective knowledge and experience in helping accident victims secure compensation for virtually all injuries construction workers might suffer.
Common injuries our clients may sustain in a Bakersfield construction accident include:
Traumatic brain injuries (TBIs) resulting from falls or being struck by objects, which can lead to severe impairments, comas, or a tragic loss of life.
Spinal cord injuries (SCIs), which are common injuries resulting from falls and caught-by/between accidents, can leave workers paralyzed and reliant on mobility equipment, and facing huge lifetime costs.
Back injuries, such as cracked vertebrae and slipped or ruptured discs, limit workers' abilities to do their job without pain, and sometimes keep them out of work permanently.
Severe burns, which workers might sustain from electrocutions, fires, and explosions, or exposures to caustic chemicals, may require long-term treatment at a local burn center and can leave debilitating, disfiguring scars.
Loss of use of limbs or appendages from traumatic amputations, crush injuries, and other severe trauma that robs a worker of essential physical functions.
Loss of eyesight or hearing, often due to explosions or being struck by objects.
Long-term illnesses, such as cancer or respiratory disease, from exposure to dangerous or toxic materials on construction sites.
Broken bones and orthopedic injuries that, even if they heal with proper care, cause long-term disabilities and chronic pain.
Severe lacerations or abrasions that cause dangerous bleeding, infections, and scarring.
Many of these injuries can cause the death of a Bakersfield construction worker.
No matter what type of injury a worker suffered in a Bakersfield construction accident, the team at Gomez Trial Attorneys has the skill and resources to evaluate it and determine the amount of the worker's current and long-term financial needs.
POTENTIAL REMEDIES FOR BAKERSFIELD CONSTRUCTION ACCIDENT INJURIES
If you have been harmed in a Bakersfield construction accident, there are often two types of remedies that you can pursue to obtain compensation for your injuries and losses. The two types of remedies are: (1) a worker's compensation claim; and (2) a civil lawsuit for damages.  The team at Gomez Trial Attorneys has years of experience assisting clients in both.
WORKERS' COMPENSATION CLAIM
Workers' compensation is a type of insurance that covers Bakersfield construction workers against the cost of medical treatments and lost wages related to a work-related injury or illness. It is no-fault insurance, meaning it covers workers for injuries regardless of who or what caused them.
Under California law, employers must purchase workers' compensation insurance for their employees. Virtually all Bakersfield construction workers are covered by workers' comp, including part-time and day laborers, and undocumented workers.
Workers' compensation provides benefits to injured construction workers that typically include:
Full coverage of the cost of all reasonably necessary medical care for a construction accident injury.
Partial replacement of wages a worker loses when an injury results in a disability that keeps the worker out of work temporarily or permanently.
If an accident causes a worker's death, workers' comp also pays death benefits to the worker's surviving spouse and children. Death benefits include wage replacement similar to disability benefits, and payment for funeral and burial costs.
CIVIL LAWSUIT FOR DAMAGES
Workers' comp generally takes the place of suing your employer for your injuries in a Bakersfield construction accident, subject to a few limited exceptions (see the FAQ below).
However, if your construction accident injury results from the dangerous or wrongful actions of a third party (someone other than your employer or a co-worker), you may have the option of suing that party for damages in addition to any benefits you receive from workers' comp.
STEPS TO CONSIDER AFTER A BAKERSFIELD CONSTRUCTION ACCIDENT
The actions you take in the aftermath of a Bakersfield construction accident can affect your ability to receive compensation. Here are some steps to consider taking to protect your legal and financial rights.
GET MEDICAL HELP
Always seek the medical care you need as soon as possible after suffering a construction accident injury in Bakersfield. Go to the doctor even if you do not think your injuries are serious. Sometimes, serious brain trauma and other debilitating injuries do not show symptoms right away, but can get far worse if not treated immediately.
Getting appropriate medical treatment is also important for protecting your legal and financial rights. The records of your medical care can serve as important evidence linking your injuries to your construction accident. They also help to prove that you did everything you could to take care of yourself, which insulates you against claims by a defense lawyer or insurance company that you should bear the blame for, and the cost of, your injuries.
NOTIFY YOUR EMPLOYER
After you get the medical treatments you need, notify your employer about your injuries. To qualify for workers' compensation benefits in California, you must tell your employer about your injuries no later than 30 days after they happen (and preferably, as soon as possible). Any delay in reporting your injury to your employer risks losing valuable rights.
PRESERVE EVIDENCE IF POSSIBLE
If you can, try to take a picture or video of any dangerous job site condition that played a role in your accident. Also, try to make sure that no one throws away any defective or broken equipment involved in your accident. These might serve as important items of evidence in proving liability in a civil lawsuit for your damages.
GET WITNESS DETAILS AND CONTACT INFORMATION
Write down the names and contact information of anyone who witnessed the construction accident that injured you, so that a lawyer can follow up with them.
KEEP TRACK OF ALL YOUR MEDICAL, INSURANCE, AND EMPLOYER-RELATED DOCUMENTS
Place all your medical bills, treatment records, receipts for medication, insurance statements, pay stubs, and correspondence with your employer in a folder for safekeeping. A lawyer will want to review all documentation related to your Bakersfield construction accident and any costs resulting from it.
CONTACT AN EXPERIENCED BAKERSFIELD CONSTRUCTION ACCIDENT ATTORNEY AT GOMEZ TRIAL ATTORNEYS
Contact our experienced construction accident lawyers as quickly as possible to help preserve and protect your rights. The sooner you involve us in the decisions you make and actions you take after getting hurt in a Bakersfield construction accident, the stronger your chances of securing maximum compensation for your injuries and losses.
FREQUENTLY ASKED QUESTIONS ABOUT BAKERSFIELD CONSTRUCTION ACCIDENT CASES
Bakersfield construction workers and their families understandably have lots of questions about their rights after a construction accident causes harm and expense. We answer some frequently asked questions below. For answers to your specific questions about a Bakersfield construction accident injury, you can also speak for free with a member of the team at Gomez Trial Attorneys by contacting us.
CAN GOMEZ TRIAL ATTORNEYS HELP ME GET MY WORKERS' COMP BENEFITS?
That's something we know how to do. Contact us to find out how we might help.
The experienced construction accident lawyers at Gomez Trial Attorney have a strong understanding of the types of problems that can arise in the course of obtaining workers' comp benefits for injured Bakersfield construction workers. We also know how to address those problems in a way that gives our clients the strongest possible chance of securing maximum benefits.
In particular, our firm can help injured construction workers, and the families of workers killed in fatal Bakersfield construction accidents, with:
Preparing and filing complete claim-related paperwork.
Correcting or supplementing information provided to the Division of Workers' Compensation (DWC) or a workers' compensation insurance issuer, to help a claim proceed.
Obtaining medical evaluations and treatment from a provider who understands how to document and explain a particular type of injury.
Appealing a partial or total denial of a workers' compensation claim, including representing workers at DWC hearings.
Taking legal action against a workers' compensation insurance issuer who wrongfully denies or impedes our client's claim.
Talk to us, for free, if you have any concerns about or problems in obtaining the workers' comp benefits you think you deserve.
CAN I EVER SUE MY EMPLOYER FOR MY CONSTRUCTION ACCIDENT INJURIES?
As we mentioned above, your employer-provided workers' compensation coverage usually takes the place of your right to sue your employer for damages in a construction accident case.
But not always.
In a few limited circumstances, you may have the right under California law to sue your employer for damages after getting hurt in a Bakersfield construction accident.
Your employer fails to carry workers' compensation insurance. If your employer breaks California law by not carrying workers' compensation insurance, then you may have the right to sue your employer for damages arising out of the construction accident that injured you.
Your employer harms you intentionally. Workers' compensation laws do not protect employers who intentionally harm their employees. If you suffered injuries in a Bakersfield construction accident that your employer caused intentionally, intending to harm you, then you can likely sue your employer for damages. This rule also applies if your employer allowed a co-worker to harm you. (You may also have the right to sue your co-worker in that situation.)
Your employer intentionally conceals a hazard that makes a construction accident injury worse. Employers who know of a danger to their employees, and hide it from them, thereby making their employees' accident-related injuries worse, can face a lawsuit for damages from those employees.
Your employer's actions outside of his/her role as your employer caused the accident and your injuries. Some employers operate multiple businesses or fill multiple roles. If actions your employer took outside of the role of your employer result in a construction accident, then you may have the right to sue your employer for those actions.
In addition, California labor law also may give you the right to seek additional compensation, over-and-above your workers' comp benefits, if your employer's serious and willful misconduct—something close to criminal conduct—caused the Bakersfield construction accident that injured you.
To explore your potential rights against your employer, contact a skilled Bakersfield construction accident lawyer from Gomez Trial Attorneys today.
WHO CAN I SUE, IF NOT MY EMPLOYER?
As we described above, even if receiving workers' comp prevents you from suing your employer, you may have the right to sue a third party for your Bakersfield construction accident injuries.
Who might that be? It depends on the facts of your case.
For example:
If your accident involved the malfunction of a defective piece of construction equipment, then the equipment manufacturer may owe you damages.
Bakersfield job sites often have multiple contractors working on them at once. If the actions of a worker who was not employed by your employer harmed you, then you may have the right to sue that person and/or that person's employer for your injuries and losses.
The property owner of your job site may owe you obligations to warn you about dangerous property conditions or hazards, such as buried fuel tanks or toxic substances. An accident resulting from the owner's failure to warn you about those hazards may make the owner liable to you for damages.
Architects and engineers have duties to perform their jobs with reasonable skill. If they design and direct the construction of an unsound structure, then they may owe damages to workers who suffer injuries in a collapse.
These are just some examples. The point is that you may have options for suing someone other than your employer, even if you also receive workers' comp benefits. A skilled lawyer can help you evaluate your options.
WHAT COMPENSATION CAN I GET IF I SUE?
Every construction accident injury lawsuit we handle at Gomez Trial Attorneys differs in its particulars, and that includes the types of damages our clients might receive. In general, however, a lawsuit seeking compensation for injuries and losses arising from a Bakersfield construction accident may seek payment for:
Economic damages consisting of financial losses and out-of-pocket expenses related to the accident and your injuries, such as:
Medical bills including past, present, and future medical expenses such as emergency room stay, overnight hospital stay, doctor visits, surgeries, prescription medications
Lost wages
Lost earning capacity
Loss of the use of property
Repair or replacement costs of property
Rehabilitative therapy such as occupational and physical therapy
At-home nursing care
The cost of obtaining substitute domestic services
Other out-of-pocket expenses
Non-economic damages consisting of non-monetary harm you suffered because of a Bakersfield construction accident, such as:
Pain and suffering
Mental anguish
Loss of companionship
Loss of consortium
Loss of enjoyment of life
Loss of use of a limb or a bodily function
Scarring and disfigurement
Exemplary damages, also known as punitive damages, which a California court may award when clear and convincing evidence shows that fraudulent, oppressive, or malicious actions caused the construction accident that injured the worker.
HOW MUCH IS MY CASE WORTH?
It depends on many factors.
First, the value of your case will depend on the options open to you for seeking compensation. If workers' compensation is the only source of payment for your injuries, then your case's value will be dictated by the types of benefits it pays, namely medical and disability. However, if you have the option of also pursuing a lawsuit for damages, then you may have the ability to obtain a larger amount of compensation.
Next, as a general matter, the amount of money you can demand, no matter which options you have available, will depend on the severity and impact of your injuries. The more severe your injuries, and the greater their impact on your life, the more money you can typically seek to obtain as compensation.
Additionally, the value of your case may also depend on your lawyer's ability to prove your case. The stronger the evidence and the greater your lawyer's skill, the better your chances of securing the highest available payment.
Finally, your case's value may depend on the financial resources of the party that owes you money. The limits of an insurance policy or the size of a defendant's bank account may affect how much money you can realistically hope to obtain.
The most reliable way to gain an understanding of the potential value of your Bakersfield construction accident case is to speak with a skilled attorney.
HOW MUCH TIME DO I HAVE TO FILE A CLAIM FOR COMPENSATION AFTER GETTING HURT IN A CONSTRUCTION ACCIDENT?
To secure your rights to workers' comp benefits, it's important to act immediately. Get medical care and notify your employer of your injuries right away—within hours or days—to preserve your rights.
If you have the right to sue for damages beyond the compensation you get through workers' comp, then you also must meet the deadlines set by a law called the statute of limitations, which dictates how much time you will have to bring a lawsuit for damages after suffering injuries in any kind of accident. If you do not file suit within the allotted amount of time, you can be barred from filing a claim and collecting compensation for your injuries.
In Bakersfield, the statute of limitations for most construction accident cases is two years from the date of the injury. However, numerous exceptions within that law can also shorten or lengthen the amount of time you have to file your case, so it's invariably a good idea to speak with a lawyer right away. The sooner a lawyer can start advocating on your behalf, the greater your chances of receiving the maximum compensation available for your injuries and losses in a Bakersfield construction accident.
I GOT HURT IN A BAKERSFIELD CONSTRUCTION ACCIDENT, BUT NOT AS A CONSTRUCTION WORKER. WHAT ARE MY RIGHTS?
As a general matter, by suffering harm in connection with a Bakersfield construction accident caused by someone else's wrongful decisions or actions, you have the right under California law to sue the party or parties at fault for damages. Those parties might include, for example, a construction site owner, general contractors, equipment manufacturers, engineers, and architects. In a lawsuit, you can seek economic, non-economic, and (potentially) exemplary damages, as described above.
The team at Gomez Trial Attorneys has the experience, know-how, and resources to represent anyone harmed by a Bakersfield construction accident, workers and non-workers alike.
WHAT CAN GOMEZ TRIAL ATTORNEYS DO FOR ME?
As a law firm for injured individuals in Bakersfield, our job is to secure the maximum compensation available to help our clients regain their health and rebuild their lives.
The specific steps we take on behalf of our clients vary based on clients' needs. We tailor everything we do for an injured client or grieving family to serve their unique circumstances.
In general, however, our team frequently:
Investigates the facts of a client's case in detail, evaluating the potential claims our client may have and the parties against whom our client might make them.
Answers clients' questions and concerns, providing them with legal and practical support in making important decisions that may affect their rights.
Evaluates the scope of the harm our clients have suffered, to develop a clear understanding of the amount of money our clients deserve to receive.
Prepares and files claims in Bakersfield courts and with insurance carriers to secure compensation for our clients as quickly and efficiently as possible.
Works with experts, such as engineers, accident reconstruction specialists, economists, and doctors to analyze the facts and support our clients' claims.
Negotiates with defense lawyers and insurance companies in hopes of achieving a fair settlement of our clients' claims, if possible.
Takes cases to trial in a Bakersfield courtroom, where we explain to judges and juries exactly why our client deserves maximum compensation for a Bakersfield construction accident injury.
WHAT WILL IT COST TO HIRE GOMEZ TRIAL ATTORNEYS?
Nothing, unless we get you results.
We offer anyone harmed by a Bakersfield construction accident a free consultation with a member of our team. In a consultation, you can tell us what happened, and we can give you an initial read on your potential rights to compensation. We will never charge you for this consultation, even if you do not hire us.
We also take cases on a contingency fee basis. This means that we and our clients agree our fee will consist of a percentage of any money that we secure for our clients. Our clients do not need to pay us fees up-front, and we do not bill our clients an hourly rate. We only get paid if we are successful in recovering compensation for our clients.
EXPERIENCED, SOPHISTICATED CONSTRUCTION ACCIDENT LAWYERS IN BAKERSFIELD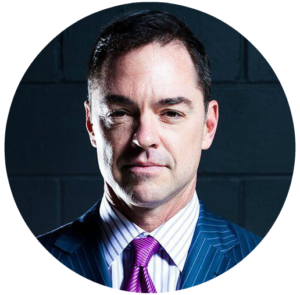 A construction accident can sow chaos in the life of an injured worker and the worker's family. Injuries sustained in the accident can keep the worker out of work temporarily or permanently. Medical bills can pile up. The struggle to heal from injuries and adapt to disabilities can consume day-to-day life.
Injured construction workers in Bakersfield, and families of workers who tragically perished in construction accidents, need not bear the financial burden of these challenges alone. They deserve compensation for the harm done to them. A skilled, experienced Bakersfield personal injury lawyer from Gomez Trial Attorneys can help.
Our attorneys spend their careers fighting to make sure accident victims get the money they need to recover and rebuild. Contact us online or call 866-TRIAL LAW (866-874-2552) to speak for free with an experienced legal professional who can help you begin to explore your options.
INJURED IN AN ACCIDENT? GET A REAL TRIAL LAWYER. GET GOMEZ
Our Process...
Easy as 1. 2. 3!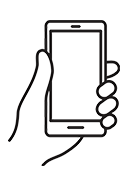 We will determine your case and submit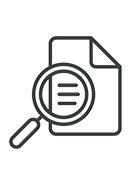 You will get regular update from us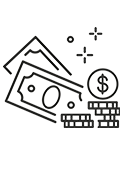 Collect your compensation

"John helped me find doctors, he referred me to his neurologist, his physical therapist, I mean, anything I needed he was right there, every step of the way. I couldn't have asked for a better result from all of this, I would absolutely recommend Gomez Trial Attorneys."

"During the time I was working with Gomez Trial Attorneys, they treated me very, very well. 100% of the time, they believed me, and they were very compassionate. They felt sorry for what happened and they understood the therapy process."

"They held my hand the whole time and kept me in the loop every aspect of my case which was very refreshing to me. They helped me get my settlement offer as fast as possible and I was able to keep my farm"

"The Gomez experience was the best experience it could be for me really, only positive things to say. They really were there every step if the way. Thanks to Gomez Trial Attorneys my dad is able to support my family as a single father"

"He opened the door for me to join his firm to help other brain Injury survivors and I never met another firm who is like this who was so understanding and caring who took the extra step and walked the extra mile with their clients and this is the best"

"I am very satisfied with the outcome with Gomez and I would definitely recommend Gomez to anybody, we tell people all the time, Get Gomez! They are really thorough with everything and they make you feel real comfortable."

"Just helped us through, guided us through, I kept notes all those years, we had questions all the time and they would always keep us informed of what was going on. They just unlayered it, layer by layer, I've never seen anything like them. Thank God for them."
Get your
free consultation
24/7 Support & Free Consultation