Bakersfield Premises Liability Attorney
Bakersfield Premises Liability Attorney
Going to a restaurant, store, public park, or someone's home in Bakersfield should not mean risking your health and wellbeing. Unfortunately, sometimes Bakersfield property owners fail to take reasonable measures to keep visitors to their premises safe from harm. Downtown restaurant owners fail to clean up spills. Homeowners from Hillcrest to Benton Park forget to warn visitors about loose railings or let their dogs get too aggressive with children. Hoteliers cut corners on room security and fail to follow food safety guidelines in their kitchens.
Innocent property visitors can get seriously hurt, and even killed, because of these failures. When they do, they should not have to bear the burden and expenses of medical care, lost wages, and other life difficulties alone. Instead, negligent property owners and anyone else at fault for victims' injuries should face legal and financial accountability.
Gomez Trial Attorneys can help. We represent Bakersfield residents, workers, and visitors who have suffered injuries because of unreasonably dangerous conditions or circumstances on area commercial, residential, and public properties. Our job is to secure compensation for those victims' injuries and losses. Contact our experienced premises liability lawyers today to learn how we may help you.
ABOUT GOMEZ TRIAL ATTORNEYS IN BAKERSFIELD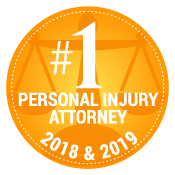 Gomez Trial Attorneys is an award-winning law firm that represents clients throughout Southern California, including in Bakersfield. Our seasoned trial lawyers commit their careers to helping accident victims secure maximum compensation for harms caused by someone else's wrongdoing.
Our team has taken on and won some of the most high-profile and complex cases in the state. Over our years of practice, we have achieved numerous multi-million dollar judgments, settlements, and jury verdicts for our clients, many of them in cases involving injuries and fatalities that happened because of dangerous property conditions. Of course, our past successes do not guarantee future results. They do, however, serve as a testament to how our team's diligence, sophistication, and resources give us the ability to tackle and win the most challenging premises liability cases.
WHAT PREMISES LIABILITY IS, AND HOW IT AFFECTS YOU
It doesn't take a law degree to understand that when you go onto someone else's property—to shop, eat, attend a party, or for any other purpose—you are entitled to expect the property owner to take reasonable steps to prevent you from getting hurt. Yes, accidents happen, and you should certainly be mindful of your own safety. But if a property owner or occupant knows about an unreasonable danger to you on the property, and does not warn you about it, fix it, or keep you away from it, then that owner/occupant should pay damages for any harm you suffer.
In a nutshell, that's what lawyers mean when they talk about "premises liability". It's the basic legal principle (enshrined in a California statute) that in Bakersfield, and throughout California, property owners owe a basic duty of care to anyone coming onto their property to exercise "ordinary care or skill in the management of his or her property" to protect others from harm.
What constitutes ordinary care or skill? It varies from case to case based on the facts, but in general, it's whatever a reasonable person would be expected to do in a similar situation.
EXAMPLES OF BAKERSFIELD PREMISES LIABILITY CLAIMS
Let's take a look at some common scenarios in which a person suffers an injury on someone else's property in Bakersfield and seeks compensation on the basis that the property owner or occupant failed to exercise ordinary care or skill.
Keep in mind, however, that these are just a handful of examples. The team at Gomez Trial Attorneys also has the skill and know-how to represent clients who suffered injuries in any of the countless other situations that might qualify as a premises liability case.
FALLS DUE TO PROPERTY HAZARDS (A.K.A. SLIP-AND-FALL CASES)
Falls constitute a leading cause of unintentional injuries and fatalities, especially among older Californians. According to the Centers for Disease Control and Prevention (CDC), one in five falls causes serious injuries, including broken bones or traumatic brain injuries.
Property hazards constitute a common contributor to accidental falls. Restaurant patrons slip on spilled liquids. Hotel guests trip on loose carpeting or lose their balance on uneven steps. Bakersfield residents can fall in public spaces because of cracked sidewalks or hidden tree roots. Mall shoppers and building visitors fall when elevators and escalators malfunction, stairs are broken, or handrails fail.
Ordinary care and skill on the part of property owners and occupants in Bakersfield commonly mean fixing, warning visitors about, or keeping visitors physically away from these sorts of hazards. Any owner or occupant who fails to take those reasonable measures may face legal liability to anyone who falls and gets hurt.
SWIMMING POOL ACCIDENTS
Swimming pools are on properties throughout Bakersfield, from backyards to public parks. Pools offer a welcome respite from the Bakersfield heat, but they're also a known hazard, especially to small children. According to the California Department of Developmental Services, drownings take the lives of around 50 California children every year, and near-drownings injure nearly 200 children more. Most of these tragic incidents happen in swimming pools.
Owners and operators of swimming pools owe a duty to keep them reasonably safe for people who might use them. That includes fencing or locking pools to prevent children from accessing them without permission. The failure to take sensible measures to prevent swimming pool tragedies can make property owners and others legally liable for damages.
INCIDENTS AT AMUSEMENT PARKS
California's amusement attractions, like Camelot Park in Bakersfield, offer family-friendly entertainment and stimulate local economies throughout the state. Still, for all the enjoyment they provide to patrons, amusement park attractions can also pose serious dangers if not well-maintained.
Amusement park owners and operators who cut corners on safety put their guests at risk for potentially deadly accidents. They also face liability, because their duty to exercise ordinary care and skill typically includes ensuring the safety of their rides and complying with regulations designed to protect amusement park patrons from getting hurt.
NEGLIGENT SECURITY
Bakersfield, like any city of its size, sees its share of violent crime. Property owners cannot necessarily prevent crime from occurring. However, part of the ordinary care and skill they must exercise in managing their properties may involve taking reasonable steps to guard against their premises becoming areas of operation for criminal elements.
Property owners can breach their duty of care by, for example:
Turning a blind eye to criminal activity on their premises;
Maintaining physical spaces conducive to illegal conduct, like unsecured, darkened parking lots or alleyways;
Failing to provide adequate personal safety features for guests, such as call boxes on large campuses or security locks on hotel room doors; or
Failing to hire, train, or supervise qualified security personnel.
Victims of crimes that result, at least in part, from a property owner or occupant's failures to take these reasonable steps may have a claim for damages.
DOG BITES
California law makes dog owners strictly liable for damages when their dog bites someone, including when the dog is on the owner's property. This means that the reasonableness of the dog owner's actions in failing to prevent the bite does not matter. If the dog bites someone, then the owner owes compensation, so long as the person bitten was legally on the property where the bite occurred.
In addition to dog owners, property owners or occupants who permit other people's dogs onto their property may also face legal liability for injuries a dog causes. Park of the ordinary care and skill of managing a property in Bakersfield may include, for example, enforcing rules requiring leash use or taking other measures to protect the public from dogs on a property, even if the dogs do not belong to the property owner.
COMMON PREMISES LIABILITY INJURIES
An accident or incident arising from a dangerous condition on someone else's property can cause serious and, sometimes, fatal injuries. To obtain maximum compensation for those injuries, it helps to have an experienced attorney on your side who understands the medical and financial issues involved with your particular injury.
At Gomez Trial Attorneys, we have represented clients who have suffered a wide array of harm caused by dangerous property conditions.
For example, our team knows the ins-and-outs of obtaining compensation for (to name just a few):
Spinal cord injuries that leave our clients paralyzed and facing a lifetime of crushing costs, which can easily reach millions of dollars, according to the Christopher & Dana Reeve Foundation.
Traumatic brain injuries that cause a permanent loss of consciousness (coma) or severe cognitive, emotional, or physical impairments that disrupt every aspect of a victim's life.
Burns that inflict agonizing pain, subject victims to weeks or months of hospitalization at a local burn center, and cause disfiguring scars and long-term health complications.
Loss of use of limbs or appendages due to crush injuries and amputations, either of which renders the victim permanently disabled and, often, reliant on prosthetics or mobility devices.
Broken bones and orthopedic injuries, which stand a chance of healing with proper treatment, but may nevertheless cause chronic pain and limit a victim's ability to work or enjoy life.
Gomez Trial Attorneys also represents families whose loved ones tragically perished in accidents and incidents stemming from dangerous property conditions.
COMPENSATION FOR PREMISES LIABILITY INJURIES
Victims of premises liability injuries in Bakersfield deserve compensation. At Gomez Trial Attorneys, we help them get it.
Every case we handle differs. However, generally speaking, obtaining compensation for a Bakersfield-area premises liability injury entails filing a lawsuit seeking damages from the property and others, or, if the injury happened in connection with the victim's work, pursuing a workers' compensation claim. Sometimes, our clients can do both.
LAWSUITS FOR DAMAGES
In a typical lawsuit for damages, the person injured by a dangerous property condition may seek compensation for:
The cost of medical care necessary to treat the injury and any follow-on health complications.
Other out-of-pocket costs the victim would not have incurred except for the injury.
Lost wages and income attributable to the injury, such as because the victim missed work while healing, or became disabled and could not return to work.
The pain, suffering, and diminished quality of life the victim suffers because of the injury, which can include harm done to personal relationships and loss of the ability to participate in favorite activities or pastimes.
Some lawsuits can also seek a court order directing payment of exemplary damages, which are extra damages awarded when the at-fault party engaged in extreme or intentional conduct that led to the injury.
WORKERS' COMPENSATION CLAIMS
Nearly all Bakersfield employers must purchase workers' compensation insurance (often simply called workers' comp) for their employees. This insurance covers employees against medical and disability costs of a work-related injury or illness.
Bakersfield workers who suffer injuries because of dangerous property conditions at their place of employment, or at a location where they perform their jobs, can claim workers' compensation benefits that include:
Full coverage of all costs for reasonably necessary medical care for an injury.
Disability payments that replace a portion of the wages the worker loses during any period of partial or total disability.
If a worker dies from work-related injuries, workers' comp also pays death benefits to the worker's surviving spouse or children. Death benefits usually include income-replacement payments and coverage of the cost of a funeral or burial.
FREQUENTLY ASKED QUESTIONS ABOUT BAKERSFIELD PREMISES LIABILITY CLAIMS
Individuals who suffer injuries because of unsafe conditions on someone else's property in Bakersfield often have lots of questions for us about their rights and options. Answers to some common questions they ask appear below. To get answers to specific questions about your rights after suffering injuries on a property in Bakersfield, contact us at Gomez Trial Attorneys for a free consultation with an experienced legal professional.
HOW MUCH IS MY CLAIM WORTH?
We hear this question a lot. The short answer is: it depends on your situation.
The longer answer is that a variety of factors contribute to the value of a premises liability claim (or any personal injury claim) in Bakersfield. Also, there's a difference between how much money the law says you should receive, and how much money you can realistically hope to get.
Here's what we mean.
The amount of money the law entitles you to receive mostly depends on the severity of your injury and the effect it has had on your life. After all, the worse the injury and the greater the impact, the more money you will typically need to pay for medical care, replace wages, and compensate for your pain and suffering.
How much money you can actually hope to get depends on a wider range of factors. These include:
The strength of the case your attorney assembles on your behalf from the evidence and legal arguments available. The stronger the case, the higher its value.
The skill, experience, and resources of your attorney in building that case. Generally, the law firm with a broader skill-set, deeper knowledge base, and greater financial resources can give its clients a higher chance of success than a law firm with less of any of those traits.
The financial resources of the parties who owe damages for your injuries. The more money the property owner (or other party with liability to you) has available with which to pay you the compensation you deserve, the higher the value of your case. Insurance policies often pay the bulk of a claim for damages, but sometimes the liable party may also have assets available to pay you out-of-pocket.
The most reliable way to formulate an estimate of the value of your claim is to speak with an experienced Bakersfield premises liability attorney.
IS THE PROPERTY OWNER THE ONLY PARTY I CAN SUE FOR MY INJURIES?
Not necessarily. Multiple parties may owe you damages for your injuries and losses.
As we explained above, Bakersfield property owners have duties to manage a property with ordinary care and skill, to keep visitors to the property reasonably safe from harm.
However, property owners are not necessarily the only ones who might owe damages when a dangerous property condition causes injuries to a visitor.
Others might include:
A tenant who leases the property from the owner, especially a commercial tenant;
A property manager tasked with overseeing the day-to-day operations and maintenance on the property; or
The manufacturer of fixtures or equipment on the property, if defects in those products created the dangerous condition that led to an injury.
Experienced lawyers, like the team at Gomez Trial Attorneys, understand the importance of evaluating the facts of a case to identify all parties who may owe damages to an injured client. In premises liability cases, that means looking beyond the property owner to others who may share liability and serve as additional sources of compensation for a client's injuries and losses.
I WAS INJURED ON A BAKERSFIELD SIDEWALK. CAN I SUE THE CITY?
As with many of the questions we answer here, it depends on the specific facts. As a general matter, California law permits individuals to sue local California governments for personal injuries arising from dangerous conditions on public property.
The same basic legal principles apply to suing a local government for a premises liability injury as apply to any other premises liability case. The core question is whether the government, as the property owner, failed to exercise ordinary care and skill in managing the property.
So, the answer to the question above will largely depend on the nature of the dangerous condition of the Bakersfield sidewalk where your injury happened, and whether the government breached its duty of care to you and the public in failing to fix or warn you about it.
Talk to the team at Gomez Trial Attorneys to begin exploring your options for suing a government entity because of dangerous conditions on a public sidewalk.
I WAS INJURED AT MY FRIEND'S HOUSE AND DON'T WANT TO SUE THEM. WHAT ARE MY OPTIONS?
Suffering injuries on the property of a friend can add potential emotional complications to what might otherwise seem pretty straightforward. The injured individual often worries that seeking compensation might mean ending a friendship.
In our experience at Gomez Trial Attorneys, however, that rarely happens. It's common for an injured individual to know the owner of the property where the accident occurred. Most of the time, any injuries you suffer at a friend's house are covered by your friend's homeowner's insurance. The potential for someone suffering an injury like yours is one of the reasons why your friend purchased that insurance in the first place.
In that situation, our team can often secure compensation directly from the homeowner's insurance company before ever filing a lawsuit. Even if filing a suit becomes necessary, it does not mean costing your friend an arm and a leg. The homeowner's insurance company usually has the obligation to pay for your friend's lawyer, for example.
However, it is true that your claim might result in your friend's insurance rates rising. We have found, however, that friendships can usually survive that sort of hiccup.
You should always feel free to talk to your lawyer about personal concerns you have with taking legal action for compensation. A skilled lawyer knows how to address those issues while serving your interests.
I SUFFERED INJURIES BECAUSE OF A DANGEROUS CONDITION ON A BAKERSFIELD JOB SITE WHERE I WORK. WHAT RIGHTS DO I HAVE?
As we mentioned above, at a minimum, you probably have the right to receive workers' compensation benefits to pay for your medical care and any income you lose because of a disability. Nearly all Bakersfield workers are covered by workers' comp, no matter if they work full-time, part-time, or are day laborers. You are entitled to workers' comp regardless of your age, job description, or immigration status. Even undocumented workers can obtain workers' comp payments.
In addition to workers' comp, you may also have the right to file a lawsuit seeking additional compensation from someone other than your employer or co-worker. For example, a construction worker who suffers injuries because of defective safety equipment may have a claim against the equipment's manufacturer.
At Gomez Trial Attorneys, we can help injured workers explore their full range of options after they suffer injuries because of a dangerous condition on a Bakersfield property.
HOW MUCH TIME DO I HAVE TO FILE A LAWSUIT?
A law called the statute of limitations sets a hard deadline on your filing of a lawsuit for damages related to a Bakersfield premises liability injury. Missing that deadline means losing your rights to compensation for good.
The statute of limitations for most California premises liability actions against a property owner is two years from the date of the injury if the accident or incident occurred on private property. That time limit shrinks to just six months in most cases for premises liability claims against a public/government entity. These time limits can also vary, however, in specific types of cases or for specific individuals. Always consult with a lawyer as soon as possible after getting hurt on someone's property in Bakersfield, to ensure that you do not miss an important deadline.
Keep in mind, too, that the time limit set by the statute of limitations is not a suggested filing date for a lawsuit. It is the absolute maximum time limit for taking action. In the overwhelming majority of cases we handle at Gomez Trial Attorneys, the sooner we get started seeking compensation on behalf of an injured client, the higher the probability that our client will achieve a favorable financial result.
IF THE PROPERTY OWNER'S INSURANCE COMPANY HAS ALREADY OFFERED ME A SETTLEMENT, THEN WHY DO I NEED A LAWYER?
You need a lawyer because the settlement offered to you probably falls far short of the amount you deserve to receive. In most cases, an experienced lawyer could secure you a higher settlement by negotiating on your behalf with the insurance company, even after taking the lawyer's fee into account.
Here's the good news: it's a strong sign for your case if an insurance company for the property owner offers you a settlement directly. It means the insurance company believes the property owner owes you damages. Unfortunately, it likely also means that the insurance company hopes to get out from under its liability to you for as little money as possible.
In our experience, settlement offers made directly to premises liability victims almost always come up short of what the victim should receive. Insurance companies know that victims without lawyers tend to underestimate the value of premises liability claims. In dangling a settlement, they hope the victim will take the money before learning of the claim's true value, at which point the victim will have given up the right to sue for more.
Experienced premises liability lawyers protect their clients from these tactics. A seasoned lawyer knows, from past practice and careful review of the facts, the range of values that might represent a fair settlement. A lawyer also possesses the skill to negotiate with insurance representatives in a manner that convinces them to pay what an injured client deserves.
At Gomez Trial Attorneys, we understand the temptation Bakersfield premises liability injury victims may feel to grab at a direct settlement offer. We urge them, however, to contact us first to speak for free with an experienced personal injury lawyer who can help them understand whether a settlement offer represents fair compensation.
HOW MUCH DOES IT COST TO HIRE GOMEZ TRIAL ATTORNEYS?
It costs nothing to speak to us, nothing to hire us, and nothing for our efforts unless we get you results.
Gomez Trial Attorneys offers anyone who has suffered a premises liability injury in Bakersfield a free consultation with an experienced, knowledgeable member of our team. In a consultation, we can begin to evaluate your claim and give you an overview of your potential options. We will never charge you anything for this conversation, even if you decide not to hire us.
Our firm also represents its clients on a contingent fee basis. As we alluded to in the answer above, that means we work in exchange for a percentage of any money we secure on our clients' behalf. We do not bill by the hour, and we do not require our clients to pay us up-front fees. We only get paid if our clients get paid.
WHAT CAN YOU DO FOR ME?
At Gomez Trial Attorneys, our fundamental mission is to secure the most compensation possible to pay for our clients' injuries and losses. We do that by providing our clients with sophisticated, personalized legal services, and by drawing upon our firm's substantial resources and deep bench of talent.
In every case we handle, we tailor our services to meet our clients' unique needs. In any given representation, that may include:
Conducting a thorough investigation of the root causes of a Bakersfield premises liability accident, to identify all parties at fault for our clients' injuries.
Working closely with our clients to evaluate the scope of injuries and losses they have suffered, to develop a clear picture of the amount of damages they deserve to receive.
Planning and filing legal actions and insurance claims designed to get our clients that compensation as quickly and efficiently as possible.
Negotiating fair settlements with defense lawyers and insurance companies whenever possible.
Taking our clients' cases to trial in Bakersfield courts to prove to a judge and jury why our clients should receive a top-dollar damages award.
EXPERIENCED BAKERSFIELD PREMISES LIABILITY LAWYERS
Did you or a loved one suffer injuries because of a dangerous condition on someone else's property in Bakersfield? If so, then you may have the right to significant financial compensation.
Contact Gomez Trial Attorneys online or call 866-TRIAL LAW (866-874-2552) for your free consultation with a member of our team.
INJURED IN AN ACCIDENT? GET A REAL TRIAL LAWYER. GET GOMEZ
Our Process...
Easy as 1. 2. 3!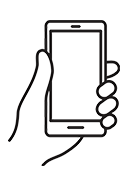 We will determine your case and submit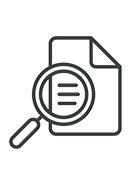 You will get regular update from us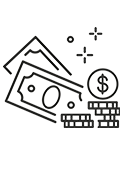 Collect your compensation

"John helped me find doctors, he referred me to his neurologist, his physical therapist, I mean, anything I needed he was right there, every step of the way. I couldn't have asked for a better result from all of this, I would absolutely recommend Gomez Trial Attorneys."

"During the time I was working with Gomez Trial Attorneys, they treated me very, very well. 100% of the time, they believed me, and they were very compassionate. They felt sorry for what happened and they understood the therapy process."

"They held my hand the whole time and kept me in the loop every aspect of my case which was very refreshing to me. They helped me get my settlement offer as fast as possible and I was able to keep my farm"

"The Gomez experience was the best experience it could be for me really, only positive things to say. They really were there every step if the way. Thanks to Gomez Trial Attorneys my dad is able to support my family as a single father"

"He opened the door for me to join his firm to help other brain Injury survivors and I never met another firm who is like this who was so understanding and caring who took the extra step and walked the extra mile with their clients and this is the best"

"I am very satisfied with the outcome with Gomez and I would definitely recommend Gomez to anybody, we tell people all the time, Get Gomez! They are really thorough with everything and they make you feel real comfortable."

"Just helped us through, guided us through, I kept notes all those years, we had questions all the time and they would always keep us informed of what was going on. They just unlayered it, layer by layer, I've never seen anything like them. Thank God for them."
Get your
free consultation
24/7 Support & Free Consultation