Carlsbad Motorcycle Accident Lawyers
Carlsbad Motorcycle Accident Lawyers
Riding a motorcycle through Carlsbad is both exciting and exhilarating, with—to cite just one example—Pacific Avenue offering great views of County Park, Tide Beach, and Fletcher Cove. While this makes Carlsbad a great place to join others who love motorcycles, our city sees its share of motorcycle accident injuries.
If you or a loved one are in a Carlsbad motorcycle accident, place your initial focus on managing any injuries that you or your loved one sustained. Once you have dealt with these immediate, pressing needs, you may begin to wonder how you will handle the financial and medical consequences of the accident.
If you were injured in a Carlsbad motorcycle accident because of the negligence of another party, you can receive compensation for your injuries and other damages that you sustained. The Carlsbad motorcycle accident lawyers at Gomez Trial Attorneys are experienced in securing positive results for their clients. Contact us at (619) 237-3490 or through our website for a free case evaluation with one of our Carlsbad motorcycle accident lawyers.
GOMEZ TRIAL ATTORNEYS GET RESULTS
The Carlsbad personal injury lawyers at Gomez Trial Attorneys fight for results in complicated and high profile cases. The firm's attorneys have collected over $750 million in verdicts and settlements over the last fifteen years. Among these results are numerous motorcycle injury accidents, including a $2.5 million settlement for a motorcycle accident.
Case results merely represent the firm's strong history of success. While there is no guarantee of recovery for your case, our attorneys work with each client to understand all the facts and evidence of the case, including analysis of the cause of the accident, visits to the site, reviewing witness statements, and analyzing the strength of the evidence against the other party.
HIGH RISK OF INJURY IN CARLSBAD MOTORCYCLE ACCIDENTS
California is home to over 800,000 registered motorcycles, making it the state with the highest number of registered motorcycles by over 250,000. Carlsbad alone has seen as many as nine motorcycle accident collisions in one year. That may seem like a small number, but our city barely cracks 13,000 persons in the Census.
Motorcycles come with risk factors that increase the likelihood of an accident and that the accident will result in serious injuries. Consider the following:
Motorcycles are some of the smallest vehicles on the road, making them less visible. A motorcycle is more likely to disappear in another driver's blind spot or to go unnoticed when a driver is making a left-hand turn. Certain safety features decrease the risk associated with a motorcycle's size, potentially reducing the number of motorcycle crashes by more than 8,000.
Motorcycles lack the stability that comes with the four wheels of passenger vehicles. This makes motorcycles more susceptible to the risks posed by road hazards and inclement weather.
Both the smaller size and reduced stability of a motorcycle require the driver to master different mental and physical skills to safely operate the vehicle. Unfortunately, 1/3 of motorcyclists killed in crashes each year are not licensed or are improperly licensed. Even if properly licensed, many motorcyclists have not received formal training and lack important defensive driving skills. Skill is especially important in California, which is one of the few states that allows lane splitting, which is the act of driving a motorcycle between lanes of other vehicles. Lane splitting can be dangerous and should not be performed by inexperienced motorcycle drivers.
The danger associated with motorcycles is clear from the fact that fatalities and injuries are much more likely to occur from a motorcycle crash as opposed to a crash between passenger vehicles. Indeed, the data shows that 86 percent of motorcycle crashes result in a fatality or injury and that motorcyclists are 29 times more likely to suffer fatal injuries than passengers in a car. In one recent year, California experienced 488 motorcycle fatalities.
In addition to the increased likelihood of a fatality, nearly half of motorcycle crashes result in more than a minor injury. This increased severity of injuries is because motorcycles do not protect occupants in the same ways that passenger vehicles do. Without a protective frame, airbags, seatbelts, or advanced safety technology, motorcycle riders face intense exposure. Protective gear can help reduce the risk of injury, but it will never be as protective as riding in a car.
The following injuries are common after a motorcycle accident:
Head and brain injuries: Traumatic injuries to the brain or head are very likely in a motorcycle accident, especially if a rider is not wearing a helmet. These injuries can result in an individual suffering from a coma, vegetative state, or brain death.
Spinal cord injuries: The trunk of the motorcyclist's body is likely to suffer severe impact in a crash, either with another vehicle or the ground. The spinal cord is a bundle of nerves that allows the brain to communicate with the rest of the body. Injuries to the spinal cord can result in numbness, muscle weakness, or even paralysis.
Neck and back injuries: Accident victims may suffer from whiplash, slipped or herniated discs, or nerve damage.
Broken bones: Impact with another vehicle or the ground often results in broken bones. While some broken bones simply need time to heal, more severe breaks require surgery or long-term physical therapy.
Road rash: Road rash, or the abrasions resulting from scraping along concrete or asphalt, is a common motorcycle injury, especially when appropriate protective gear is not worn. Extreme road rash may require skin grafting to heal.
Motorcycle injuries are often severe and necessitate serious medical intervention or long-term rehabilitation. Managing serious injuries often causes a victim to endure significant financial, physical, and emotional burdens.
ESTABLISHING FAULT IN CARLSBAD MOTORCYCLE ACCIDENT CASES
Dealing with injuries after a motorcycle accident is stressful regardless of the circumstances, but it can be especially stressful when another party was responsible for the accident. It is important to understand which parties' negligence or intentional acts contributed to your injuries. Determining fault is a complicated evaluation, often requiring an analysis of all the facts and evidence available.
Many parties may face liability for a motorcycle accident, depending on the facts of each accident.
NEGLIGENT DRIVERS
If a motorcycle accident involved a collision with another vehicle, or if the motorcycle driver had to take action to avoid another vehicle, the other driver may face responsibility. If the other driver acted negligently in a way that caused the accident, the driver and his or her insurance company are obligated to compensate you for your injuries.
Actions that injured individuals often point to when establishing negligence include speeding, failure to heed traffic signals, failure to check a blind spot, driving while distracted, and driving while under the influence. This list is not exhaustive, and a lawyer will help you determine whether there is evidence of negligence in your case.
LOCAL GOVERNMENT
Because of their smaller size and reduced stability, motorcycles are more likely to get into an accident when roads are poorly maintained. If the local government has failed to keep roads up to standard, the injured individual may pursue compensation from the government.
It is, however, much more complicated to recover damages from governmental entities than from a private party. They are often protected from lawsuits and require that claimants follow strict processes. A Carlsbad motorcycle accident attorney at Gomez Trial Attorneys can help you understand your rights and navigate recovery.
MOTORCYCLE OR VEHICLE MANUFACTURER
If any vehicle involved in an accident suffered from a manufacturing malfunction that contributed to the accident, the manufacturer may face responsibility for any resulting injuries and/or property damage.
Common malfunctions that cause accidents include the following:
Failure of safety mechanisms in a vehicle, including those geared towards protecting motorcyclists, like blind-spot alerts
Cracks or breaks in a motorcycle's frame, reducing the bike's ability to withstand impact
Stalling issues, which may limit a driver's ability to maintain speed
Defects in tires that cause a blowout or skid
Brake issues
Improperly installed motorcycle parts, such as handlebars
Uncovering vehicle manufacturing errors generally requires consultation with experts. The legal team at Gomez Trial Attorneys often works with experts in this area and can facilitate expert review of a case where appropriate.
SECURING COMPENSATION FOR INJURIES
Once you have established that another party's negligence or intentional act caused your accident and your injuries, you are entitled to recovery for the damages that you've suffered as a result of the accident. It is important to compile a comprehensive damages assessment to ensure that you are fully compensated for your suffering.
Consider whether any of the following damages apply to you:
Medical expenses: Any costs associated with your medical care are recoverable. These may include hospital bills, prescription medicine, assistive devices, and ongoing care, such as physical therapy.
Lost income: If you were forced to miss work and/or will continue to miss work in the future due to your injuries, you are entitled to your lost salary or wages. Many injuries also limit a victim's ability to perform certain job functions, advance in his or her profession, or work full time. If your future earning potential is negatively impacted due to your injuries, you should include this in your damages claim.
Property damage: If your motorcycle or other property suffered damage in the accident, you should include the cost of repair or replacement in your damages claim.
Emotional distress: The accident itself or the limitations caused by injuries often result in emotional distress felt by the victim, including anxiety, depression, and PTSD. While less tangible, these are important injuries to include in a damages demand.
Loss of enjoyment: Many injuries limit a victim's ability to participate in meaningful activities and hobbies, such as drawing, gardening, or playing a sport.
Punitive/exemplary damages: Exemplary damages are not meant to compensate the victim but instead to punish the defendant who caused the injury. In California, a plaintiff must establish that the defendant acted with oppression, fraud, or malice to recover punitive damages.
A Carlsbad motorcycle accident attorney can help you prepare a strategy for pursuing damages, including working with the negligent party's insurance company or pursuing the negligent party directly, either through a lawsuit or a request for settlement.
Your Carlsbad motorcycle accident lawyer may need to employ a combination of these strategies when the damages claim exceeds the insurance limits of the defendant or if the insurance company denies recovery. Commonly, the defendant will propose a settlement offer far below what the victim deserves. Work with our Carlsbad motorcycle accident attorneys to ensure that you receive a fair settlement offer before accepting it.
 CARLSBAD MOTORCYCLE ACCIDENT FAQ
With beautiful weather year-round and plenty of sights to see, Carlsbad is an enjoyable place for people to ride their motorcycles. However, along with the freedom of the open road, motorcycles also pose a risk of serious injury to the rider if they're involved in an accident.
If you were injured or have lost a loved one in a motorcycle accident that was caused by the careless or reckless actions of a motorist, you likely have questions about the process of obtaining compensation to pay for the expenses and profound impacts that your injury has introduced to your life. Below are the answers to some of the questions our Carlsbad clients most frequently ask about motorcycle accidents.
HOW DO I RECOVER DAMAGES FROM A CARLSBAD MOTORCYCLE ACCIDENT?
Those who have been injured in a motorcycle accident that was the result of someone else's careless or reckless actions can recover damages through a Carlsbad motorcycle accident lawsuit filed in civil court.
The claim seeks to address two issues:
Liability: Whose actions were responsible for causing the accident that resulted in your injury?
Damages: What out-of-pocket expenses and life impacts resulted from the injury to you that the liable party's actions caused?
WHAT DAMAGES CAN I RECOVER?
California law allows the recovery of both economic and non-economic damages. Economic damages, also known as pecuniary damages, are actual out-of-pocket expenses that you have incurred because of your injuries.
Examples of economic damages include:
Medical expenses, including the cost of treatment both in the emergency department as well as at the accident scene, transport to the hospital by ambulance or aircraft, hospitalization, diagnostic testing used to determine the location, severity, and type of injuries you have incurred, hospitalization, surgical or physician services, prescription medication, physical therapy, and rehabilitation.
Lost income if you were too injured to work or had to miss work to attend injury-related medical appointments.
Loss of future earning capacity if your injury results in a permanent disability that renders you unable to return to work.
The cost of repairing or replacing your motorcycle and protective gear that was damaged in the accident.
Non-economic damages, also known as non-pecuniary damages, refer to the impacts on your life that your injuries have caused.
These are the damages that cost you your peace and comfort, and include:
Physical pain and suffering resulting from the severity of the injuries as well as any complications arising from the injury and the level of pain involved in the procedures used to treat the injuries.
Emotional distress, including post-traumatic stress disorder.
Physical impairment, including the loss of a limb, organ, or body function.
Disfigurement.
Lost enjoyment of life.
WHAT IS A CASE VALUE, AND HOW IS IT CALCULATED?
Your case value is the amount of damages you ask the liable party to pay in your legal claim.
Your attorney calculates the value of your case in the following steps:
Your economic damages are added together.
Your non-economic damages are harder to calculate, but the more severe your injuries are, the more money your lawyer will seek.
The total non-economic damages are then added to the total economic damages to arrive at a case value.
HOW DO I PROVE THAT SOMEONE ELSE WAS LIABLE FOR MY CARLSBAD MOTORCYCLE ACCIDENT?
Liability is established by proving the following elements:
The at-fault party owed you a duty of care. The duty of care depends on the at-fault party's role in your accident. For example, if you were injured by a careless motorist, the duty of care that the motorist owed to you would be to drive his or her vehicle safely and legally.
There was a breach in this duty of care. This means that the at-fault party behaved in a way that was contrary to the duty of care that was owed to you.
This breach resulted in the accident that caused you to become injured and to incur expenses and impacts on your life.
I WASN'T WEARING A HELMET AT THE TIME OF MY CRASH. CAN I STILL FILE A CARLSBAD MOTORCYCLE ACCIDENT INJURY CLAIM?
California law requires that all riders and their passengers wear a helmet any time they ride their motorcycle on the state's roadways. This does not mean, however, that you can not pursue a claim for damages following injuries in an accident. Speak with a Carlsbad motorcycle accident lawyer to learn more about what to expect if you are considering pursuing a claim.
IF I FILE A LAWSUIT FOR MY CARLSBAD MOTORCYCLE ACCIDENT, WILL I HAVE TO GO TO COURT?
Not necessarily. In fact, the vast majority of Carlsbad motorcycle accident cases resolve before a trial begins, many through the settlement process. The settlement process involves negotiations between your attorney and the at-fault party (or their insurance company) to agree upon a payout in your case that both sides can agree on to prevent the time and expense involved in litigation.
WHAT IS THE AVERAGE SETTLEMENT IN A CARLSBAD MOTORCYCLE ACCIDENT CASE?
Each motorcycle accident is settled on its own unique merits, based on the severity of the injury and the level of carelessness or recklessness involved. Because of this, there is no average settlement.
There are, however, facts of your case that can affect its value, including:
The amount of insurance the at-fault party has. Insurance is how settlements and awards in motorcycle accidents are paid. While it is possible to sue an uninsured person and even to obtain a judgment against that person in court, it is nearly impossible to collect on the judgment as most drivers do not have the money to afford to pay the value of a case out-of-pocket.
The clarity of liability. In many cases, all parties involved share some level of liability. While being partially to blame for the accident that caused your injuries does not erase the liability incurred by others, it can reduce the amount of your overall settlement.
Your age and overall health at the time of the accident. If you are in the midst of a successful career, you will likely incur a higher amount of damages in categories such as lost wages and loss of future earning capacity than someone who has just started their career, is too young to have a career, or who has reached retirement age and no longer has an income. The at-fault party's insurance carrier may argue that your pain and suffering is at least partially due to pre-existing conditions.
Your level of patience during settlement negotiations. Negotiating a settlement takes time. Often, the fairest settlement offer is not given until it becomes clear that the case is going to court soon or even after the trial has begun but before a judgment is rendered. If you don't want to wait that long to be compensated, it doesn't mean that you won't receive a settlement offer, but the offer will likely not be as much as it would have been if negotiations had continued.
ARE SETTLEMENTS FROM MOTORCYCLE ACCIDENT CASES TAXABLE?
No. According to the Internal Revenue Service, accident settlements and awards involving motorcycle accidents are not considered income and are, therefore, not taxable.
The exception to this rule involves punitive damages. Punitive damages are sometimes awarded in cases where the defendant's behavior was extremely reckless. The damages are unrelated to the expenses and impacts suffered by the claimant, but rather are awarded in court to punish the defendant and to discourage him or her from displaying such reckless actions in the future. Because these damages are unrelated to the injury itself, they can be considered income and are subject to tax.
Additionally, if you claimed your medical expenses as an exemption and then subsequently received a settlement or award that includes the recovery of medical expenses, you will likely be expected to pay back the portion you previously claimed as an exemption.
MY SPOUSE DIED IN A MOTORCYCLE ACCIDENT IN CARLSBAD. CAN I RECOVER DAMAGES?
Yes, but you will use a slightly different process, known as a wrongful death lawsuit. Like personal injury lawsuits, wrongful death lawsuits are legal claims filed in civil court against the party who caused the accident that resulted in your spouse's death. Those who are eligible to file wrongful death claims in California include the decedent's spouse, domestic partner, or children.
The damages that can be pursued in such a claim include:
Medical expenses for the treatment of the decedent's final injury.
Expenses related to the funeral and cremation or burial.
The amount of money the decedent would have reasonably earned if he or she had lived.
Loss of financial support for surviving family members.
Loss of companionship, guidance, and care that was provided by the decedent to family members.
WHAT IS THE DEADLINE FOR FILING MY CARLSBAD MOTORCYCLE ACCIDENT CASE?
In California, most motorcycle accident lawsuits carry a statute of limitations of two years from the date the injury or death occurred. There are exceptions in some circumstances. Your attorney will advise you if there is an exception in your case.
I CAN'T AFFORD TO HIRE AN ATTORNEY. DO I REALLY NEED ONE?

You can hire a lawyer at Gomez Trial Attorneys, and yes, you really need our help with your motorcycle accident case. The legal process of pursuing compensation after an injury or the loss of a loved one is a complex one that occurs at a particularly stressful time. Your attorney can provide valuable services to assist you in recovering damages related to your injury.
Some of those services include:
Guidance as to your legal options.
Determination of all liable parties and all sources of insurance that can be used to compensate you.
Determination of the value of your case based on the expenses you have incurred and the impacts you have faced.
The timely filing of all court-required paperwork in the proper jurisdiction and representation of your case at all pre-trial conferences and hearings.
Skilled negotiation with the at-fault party's insurance company in an attempt to obtain a fair settlement offer on your behalf.
The collection of evidence and witness testimony needed to prove your case.
Guidance on the pros and cons of accepting any settlement offer.
Litigation, including the delivery of opening and closing statements, the presentation of evidence, and the examination of witnesses.
Assistance in collecting your settlement or award.
Fortunately, most motorcycle accident attorneys provide a free case evaluation, which is a time for those who have been injured to learn more about the firm and get answers to their legal questions.
Additionally, our attorneys work on a contingent fee. This means that you will not pay for your attorney's services unless we secure a successful outcome in your case, and we only accept a portion of any settlement or award we help to obtain.
The combination of these two services ensures that anyone who needs our motorcycle accident attorneys in Carlsbad can afford one, regardless of their financial situation.
If you were injured or lost a loved one as the result of a motorcycle accident in Carlsbad that was caused by a careless driver, you already have a lot to deal with. However, learning how to appropriately fight for your right to compensation for the expenses and difficulties you face because of your injuries doesn't have to be included on that list, because the experienced Carlsbad motorcycle accident lawyers at Gomez Trial Attorneys can help. Let us explain your legal options. For a free case review, contact us now.
ACTIONS TO TAKE AFTER A CARLSBAD MOTORCYCLE ACCIDENT
The party accused of fault is likely to try to deny responsibility for the accident and to discredit the victim's damages claim. The defendant and his or her insurance provider will likely claim that the victim was at fault or that he or she doesn't have sufficient proof of damages.
To ensure your case is as strong as possible, be sure to follow these steps:
Take care of your health. Put your safety first, and seek medical attention immediately. Not only will this ensure that you are safe, but also it will avoid claims from the defendant that you exacerbated medical conditions by delaying treatment.
Get a police report. A police report provides important documentation of the scene of the accident, witness information and statements, and any citations issued. These pieces of evidence will all prove important in establishing negligence.
Don't delay. Generally, you must file your lawsuit within two years of your accident. Failing to file promptly may block your ability to seek recovery.
Let your Carlsbad motorcycle accident lawyer handle the paperwork. All of the documents that you receive are probably the last things that you want to deal with, but try to keep everything. You will need records of all your medical and other expenses to prove your damages claim. Also, you should review all documents with our Carlsbad motorcycle accident lawyers before signing them to make sure that you don't waive important rights.
Pursuing recovery is daunting, particularly on top of dealing with your injuries and trying to return to normal life. You should contact an experienced Carlsbad motorcycle accident attorney to assist you through the process. Retaining an attorney is one of the most important steps you can take to relieve stress and increase your odds of maximizing your compensation.
GOMEZ TRIAL ATTORNEYS IS HERE TO HELP
The Carlsbad motorcycle accident lawyers at Gomez Trial Attorneys focus on supporting and advocating for our clients. Our team's dedication to client outcomes has secured accolades for our attorneys, like Super Lawyers and Lawyer of the Year awards nationally and in our home state. We work with our clients to understand the unique aspects of their Carlsbad motorcycle accident cases to develop comprehensive strategies that meet our clients' financial and emotional needs.
If you are located in Carlsbad or suffered a motorcycle accident there, contact us today by calling (619) 237-3490 or through our website to schedule a free case evaluation.
---
Gomez Trial Attorneys
603 N. Highway 101
Carlsbad, CA 92075
Phone: (858) 400-4333
"I am very satisfied with the outcome with Gomez and I would definitely recommend Gomez to anybody, we tell people all the time, Get Gomez! They are really thorough with everything and they make you feel real comfortable."
Our Process...
Easy as 1. 2. 3!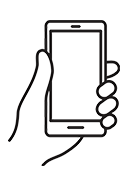 We will determine your case and submit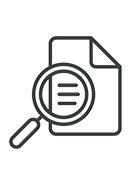 You will get regular update from us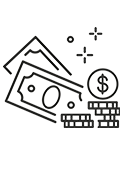 Collect your compensation

"John helped me find doctors, he referred me to his neurologist, his physical therapist, I mean, anything I needed he was right there, every step of the way. I couldn't have asked for a better result from all of this, I would absolutely recommend Gomez Trial Attorneys."

"During the time I was working with Gomez Trial Attorneys, they treated me very, very well. 100% of the time, they believed me, and they were very compassionate. They felt sorry for what happened and they understood the therapy process."

"They held my hand the whole time and kept me in the loop every aspect of my case which was very refreshing to me. They helped me get my settlement offer as fast as possible and I was able to keep my farm"

"The Gomez experience was the best experience it could be for me really, only positive things to say. They really were there every step if the way. Thanks to Gomez Trial Attorneys my dad is able to support my family as a single father"

"He opened the door for me to join his firm to help other brain Injury survivors and I never met another firm who is like this who was so understanding and caring who took the extra step and walked the extra mile with their clients and this is the best"

"I am very satisfied with the outcome with Gomez and I would definitely recommend Gomez to anybody, we tell people all the time, Get Gomez! They are really thorough with everything and they make you feel real comfortable."

"Just helped us through, guided us through, I kept notes all those years, we had questions all the time and they would always keep us informed of what was going on. They just unlayered it, layer by layer, I've never seen anything like them. Thank God for them."
Get your
free consultation
24/7 Support & Free Consultation