Bakersfield Spinal Cord Injury Attorney
Bakersfield Spinal Cord Injury Attorney
A spinal cord injury (SCI) constitutes one of the most devastating and life-altering traumas a person can suffer in Bakersfield. An accident on Highway 99, a fall at a Laurel Glen home, an on-field collision at the Kern County Soccer Complex, or any of the countless other accidents and incidents that frequently occur in Bakersfield might cause a spinal cord injury. No matter what the cause, however, many SCIs have a catastrophic outcome: paralysis, crushing expense, and a life transformed.
Gomez Trial Attorneys is here to help. Our experienced spinal cord injury lawyers serve injured Bakersfield residents, workers, and visitors. If a spinal cord injury resulting from someone else's careless or wrongful actions has upended your life, we invite you to contact us to speak for free with a legal professional who can explain your rights to receive financial compensation that can help you regain your health, adapt to your injury, and move forward with your life.
GOMEZ TRIAL ATTORNEYS—SPINAL CORD INJURY LAWYERS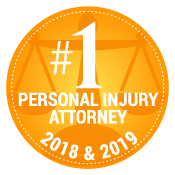 In Bakersfield and throughout Southern California, Gomez Trial Attorneys is the go-to law firm for individuals who have suffered severe injuries in preventable accidents. We make it our mission to secure maximum compensation for injured clients and for families who have lost loved ones because of someone else's wrongdoing.
Our team has amassed an impressive track record of success. Since our founding, we have secured hundreds of millions of dollars in judgments, jury awards, and out-of-court settlements for our clients, including in spinal cord injury cases. Clients of our firm get a team of lawyers and legal professionals who draw on an unparalleled base of knowledge, experience, and resources that gives us the ability to tackle even the most complex, challenging cases.
SPINAL CORD INJURY OVERVIEW
A spinal cord injury consists of any injury to or in the area of the spinal cord that disrupts the cord's ability to carry messages between the brain and the body. This disruption of signals results in a loss of sensation, control, and function of parts of the body that can no longer communicate with the brain.
Doctors classify spinal cord injuries as complete or incomplete.
Complete spinal cord injury. A complete spinal cord injury involves a total blockage of signals at the location of the injury. A complete SCI causes paralysis, a total loss of sensation, control, and function, in parts of the body that are connected to the spinal cord below the site of the injury.
Incomplete spinal cord injury. An incomplete spinal cord injury is one in which some messages can still pass the site of the injury. A person who has suffered an incomplete SCI retains some sensation, control, and function below the site of the injury, but also experiences some degree of weakness, paralysis, or disrupted bodily function.
In addition to causing severe disruption to a victim's physical capabilities and everything that entails, a spinal cord injury also results in enormous expense. According to the Christopher & Dana Reeve Foundation, treating and living with a spinal cord injury can cost a million dollars or more in the first year after the injury, and tens or hundreds of thousands of dollars per year going forward. Over a lifetime, the added cost to a victim's life of a spinal cord injury can easily total several million dollars.
CAUSES OF BAKERSFIELD SPINAL CORD INJURIES
A spinal cord injury can happen in a wide range of circumstances around Bakersfield.
Here are some common scenarios in which clients of Gomez Trial Attorneys might have suffered a tragic, life-changing SCI:
Motor vehicle accidents, including car, truck, bus, and motorcycle collisions, as well as motor vehicles striking pedestrians and cyclists.
Falls onto hard or uneven surfaces, such as when construction workers fall from heights, homeowners fall down basement stairs, or a child falls from playground equipment.
Gunshot wounds are a common cause of SCIs that involve penetrating injuries.
Falls and collisions while participating in potentially high-impact sports or recreational activities, such as football, ice hockey, lacrosse, cycling, and trampolining (to name just a few).
Swimming pool accidents, such as diving into water that is too shallow, or falling on the edge of a concrete pool deck.
These are just a few examples, of course. No matter how an SCI happens in Bakersfield, the team at Gomez Trial Attorneys has the knowledge and resources to get to the bottom of its cause and to identify who may owe damages to the injured victim.
POTENTIAL COMPENSATION FOR A SPINAL CORD INJURY
Individuals in Bakersfield who suffer a spinal cord injury may have the right to receive significant financial compensation. At Gomez Trial Attorneys, we work to secure that compensation on behalf of our clients, most of whom need it to help them face the pain, difficulty, and expense of living with a spinal cord injury.
Our clients often have two potential options available to them for securing compensation.
SUING FOR SPINAL CORD INJURY DAMAGES
California law often permits victims of spinal cord injury to sue for damages when their injury results from an accident or incident caused by someone else's bad decisions or dangerous actions.
Every spinal cord injury lawsuit we pursue on behalf of our clients at Gomez Trial Attorneys has unique features.
In general, however, through lawsuits, our clients can demand compensation for their:
Past and future medical expenses related to treating the spinal cord injury, including costs of addressing secondary health complications that many SCI victims suffer, such as infections, blood pressure issues, and skin problems.
Past and future out-of-pocket costs associated with adapting to and living with a spinal cord injury, such as the cost of purchasing and maintaining mobility devices, or of modifying a victim's living space to accommodate their disability.
Past and future lost wages and income resulting from limitations an SCI places on a victim's ability to work.
Pain, suffering, and diminished quality of life, including loss of consortium with a spouse, loss of the ability to participate in favorite activities or pastimes, and the potential for a spinal cord injury to shorten a victim's lifespan.
Sometimes, a lawsuit for damages can also ask a Bakersfield court to award exemplary damages, which are also known as punitive damages.  These damages aim to punish the conduct that caused the accident resulting in our client's spinal cord injury.
At Gomez Trial Attorneys, our team has years of experience filing, and winning, lawsuits seeking compensation for spinal cord injuries. Contact us today to learn more.
WORKERS' COMPENSATION BENEFITS
Workers in Bakersfield who suffered a spinal cord injury in an accident or incident at work will also frequently have the right to receive workers' compensation insurance benefits.
By law, nearly all Bakersfield employers must purchase workers' compensation insurance for their employees. Workers' comp covers those employees against costs resulting from a work-related injury or illness. The vast majority of Bakersfield workers are covered by workers' comp, including part-time and day laborers, and undocumented workers.
For workers who sustain spinal cord injuries on the job, workers' comp often pays benefits that include:
The cost of all reasonably necessary medical care for a spinal cord injury and any secondary health conditions it causes.
Disability benefits that replace at least some of the worker's pre-injury wages, if the SCI prevents the victim from returning to work.
Job retraining benefits to help a worker with an SCI transition to new job opportunities.
The experienced workers' compensation attorneys at Gomez Trial Attorneys assist Bakersfield workers in securing maximum workers' compensation benefits to pay for their work-related SCIs. Contact us to speak for free with a member of our team about your injury.
THE ROLE OF SETTLEMENTS IN BAKERSFIELD SPINAL CORD INJURY CASES
A settlement is an agreement to resolve a legal claim for damages. Most Bakersfield spinal cord injury cases settle before they reach the trial stage.
In a typical settlement, the injured individual receives a payment (either in a lump sum or over time) in exchange for agreeing to give up the right to sue for damages and/or to terminate any existing lawsuit seeking damages. Settlements are usually final and binding. Once victims enter into them, that's the end of their case. So, it's important to make sure that a settlement pays fair compensation for their injuries and losses.
Spinal cord injury victims and their families, in particular, need skilled, experienced lawyers by their side advising them about what constitutes a fair settlement in an SCI case. As complex, lifetime injuries, SCIs cause a wide array of damages that deserve compensation. Determining the amount of those damages with accuracy and confidence requires lawyers to have strong familiarity with the medical science of SCIs, and with the current and (even more so) future financial burdens associated with them.
Having represented numerous SCI victims over our years of practice, Gomez Trial Attorneys possesses that knowledge and skill. We begin the pre-litigation process by sending demands for compensation that lay out our client's injuries and damages, in addition to arguing liability, and showing why an SCI client deserves the amount we demand as damages for their current and future financial and medical needs.
Our diligent preparation and knowledge allow us to negotiate from positions of strength against defense lawyers and insurance companies who will try hard not to minimize their clients' liabilities for an SCI. We cannot guarantee favorable settlements of our SCI cases, but we can point to our long track record of success in challenging cases as proof that our team knows how to get the job done for SCI victims and their families.
HOW WE HELP BAKERSFIELD SPINAL CORD INJURY VICTIMS
Negotiating settlements, of course, constitutes just one of the many aspects of the services we provide to Bakersfield spinal cord injury victims.
We take pride at Gomez Trial Attorneys in tailoring our services to the unique needs of each individual client. Every SCI victim has specific needs and priorities. We work closely with our clients to learn what those are, and then develop legal strategies to match.
Our team has the skill, resources, and experience to:
Investigate accidents and incidents in Bakersfield that lead to SCIs, to determine how they happened and who should face legal liability for them.
Evaluate the damages our clients have suffered, and will suffer in the future.
Plan an effective, efficient strategy for securing the maximum available compensation for our clients.
Explain our clients' legal options, and answer their questions, in language they can understand.
Execute on the plan we and our clients agree upon.
Prepare and file detailed, well-supported claims for damages.
Litigate those claims in Bakersfield area courts and conference rooms.
Negotiate fair settlements, when possible.
Go to trial to prove our clients' cases to Bakersfield judges and juries.
Collect monies due to our clients through settlements, judgments, or jury awards.
Want to find out how we may help you and your family after a spinal cord injury in Bakersfield disrupts your lives? Contact our team today to speak for free with an experienced legal professional who can listen to your story and explain your potential options.
FREQUENTLY ASKED QUESTIONS ABOUT BAKERSFIELD SCI CASES
Spinal cord injuries cause immense worry and uncertainty for SCI victims and their families. At Gomez Trial Attorneys, we routinely field questions from individuals who want to learn more about their rights and options after an SCI.
The questions and answers below reflect some of the most common inquiries we receive. We hope you find them helpful. Please also feel free to contact our team for a free consulation with an experienced spinal cord injury attorney who can answer your specific questions.
HOW DO I KNOW IF I CAN SUE SOMEONE FOR MY SPINAL CORD INJURY?
The best way to know is to speak with an experienced spinal cord injury lawyer.
In the meantime, as a general matter, you may have the ability to sue for damages related to your SCI if the injury resulted from an accident or incident in Bakersfield caused by someone else's wrongful decisions or actions. Under California law, anyone who violates the basic duty we all have to each other not to act in unreasonable ways that cause harm to others could face liability for injuries that result from those actions.
Of course, you may not know, for sure, that someone else bears the blame for your or a loved one's spinal cord injuries. You might just have the sense that the accident or injury should not have happened, and that someone could have, and maybe should have, taken reasonable steps to prevent it from happening.
It's okay not to know for sure. At Gomez Trial Attorneys, we offer a free consultation to SCI victims and their families to give them a no-risk, no-obligation way to explore whether they have a claim to make.
I GOT HURT AT WORK. CAN I SUE MY EMPLOYER FOR MY SPINAL CORD INJURY?
Probably not, but you may still have plenty of options for obtaining compensation.
First, as we said, as a Bakersfield worker who suffered an SCI on the job, you likely have the right to receive workers' compensation benefits, no matter how your injury occurred. The lawyers at Gomez Trial Attorneys have years of practice helping SCI victims secure the full workers' comp benefits available under California law.
Next, in addition to your workers' comp benefits, you may also have the right to sue someone other than your employer, called a "third party", for damages. That right arises when the accident or incident at work in Bakersfield that caused your SCI happened because of a third party's wrongful actions. In other words, it is the wrongful action of someone other than your employer or a fellow employee.  For example, if you suffered your spinal cord injury when a defective piece of heavy machinery malfunctioned, then you may have a claim for damages to make against the equipment manufacturer.
Finally, some circumstances do exist in which you can sue your Bakersfield-area employer for your SCI.
You may have a claim if:
Your employer does not carry workers' compensation insurance (which is illegal for the vast majority of Bakersfield employers, but it still happens from time to time).
Your employer intentionally harmed you.
Your employer caused your injury while acting in a capacity other than as your employer, such as, for example, if your employer is also the manufacturer of defective equipment that malfunctioned and injured you.
Contact the team at Gomez Trial Attorneys to learn more about your options after suffering an SCI at work.
HOW LONG DO I HAVE TO DECIDE IF I'M GOING TO FILE A LAWSUIT?
A law called the statute of limitations sets a time limit on your right to sue for damages for your spinal cord injury. If you fail to file a lawsuit before that time limit expires, then you will likely lose your right to receive compensation.
In California, in most cases, the statute of limitations for suing for damages after suffering a spinal cord injury is two years from the date of the injury. However, that time limit typically shrinks to just six months if a public or government entity bears the blame for what happened to you (such as, for example, if you suffered an SCI in an accident with a GET bus vehicle). Other rules surrounding the statute of limitations can also shorten and lengthen the applicable deadline for individual cases.
The statute of limitations is not a suggested date for filing a lawsuit. It is the absolute latest moment in time when you can act before losing your rights. In most cases we handle here at Gomez Trial Attorneys, it serves our clients' best interests to take action long before the statute of limitations expires. In fact, as a general rule, the sooner the process of securing compensation for your SCI can start, the greater your chances of obtaining the amount of money you need to and deserve.
HOW MUCH IS MY SPINAL CORD INJURY CLAIM WORTH?
That depends on several factors.
First, your options for seeking compensation have a potentially large influence on the value of your claim. A lawsuit for damages can seek the full range of compensation, from expenses to lost income to pain and suffering. A workers' compensation claim, in contrast, can usually seek only the more narrow range of benefits workers' comp pays, namely medical costs and disability payments.
Next, for either option, the severity of your SCI and its impact on your life will play a role in how much money you can claim. For example, a complete spinal cord injury that leaves a victim paralyzed from the neck down will tend to support a larger claim than an incomplete SCI that causes mild weakness in one limb.
In addition, the value of a Bakersfield spinal cord injury claim often depends on the strength of the evidence available to support it, and the skill of the victim's lawyer in presenting it.
Finally, putting a value on your SCI claim also means assessing the financial resources of the parties who owe you damages. The higher their insurance limits or the larger their bank accounts, the more likely it is that you can obtain maximum compensation for your injuries and losses.
DO I NEED A LAWYER IF THE AT-FAULT PARTY'S INSURANCE COMPANY ALREADY OFFERED ME A SETTLEMENT?
Yes, you do.
As we said above, settlements are final, binding agreements. You only get one shot at them, so it's important to make sure you get them right. That means having a clear, accurate understanding of the full value of your claim in hand before agreeing to any settlement amount.
You cannot trust an insurance company to offer you a settlement that pays you fair value for your claim. In fact, in many cases, it's safe to assume that the insurance company will offer you a settlement that falls far short of the amount you deserve. That is a common insurance company tactic, designed to take advantage of your difficult circumstances. The company hopes you will take the money before you find out how much more you could get with the help of an experienced spinal cord injury lawyer.
Skilled SCI attorneys like the team at Gomez Trial Attorneys protect and pursue the full value of our clients' claims. We negotiate directly with insurance companies and defense lawyers every day, so we know their tactics and how to navigate past them to get our clients the settlements they deserve.
To avoid making the mistake of agreeing to an inadequate settlement made directly to you by an insurance company, contact an experienced spinal cord injury lawyer at Gomez Trial Attorneys for a free consultation.
HOW LONG DOES IT TAKE TO GET RESULTS IN A BAKERSFIELD SCI CASE?
The timeline for a spinal cord injury case can vary widely, usually from months to years, depending on the circumstances.
For the most part, you do not control the factors that affect how long a case takes, such as:
The timeline for receiving a confident prognosis of your future needs from your medical team.
The number of parties who may owe you damages for your injuries.
The availability of evidence to support your claim for damages.
The degree of dispute that rises over important questions in your case, such as who owes you damages or how much money they owe you.
You do, however, control one critical aspect of the duration of your claim: when you hire a lawyer to represent you. The sooner you retain an experienced Bakersfield SCI attorney to advocate for your interests, the sooner the rest of the process can take its course.
IS THERE ANYTHING I CAN DO TO HELP MY SCI CASE?
Yes.
First and foremost, get the medical care you need for your SCI and any related health complications. Your health takes top priority. Also, seeking medical care and doing what your doctor tells you protects your legal and financial rights. The records your doctors keep of your care may serve as important evidence in any legal action you take seeking compensation. They also help to prove that you fulfilled your duty to take care of yourself as best you can, which is important for preserving the full value of your claim.
Additionally, you can help your case by holding on to any correspondence, records, or other documentation you receive concerning your injury or the incident that caused it. Put all insurance summaries, medical records, receipts for medication, letters from your employer, and any other paperwork in a file or box for safekeeping, so that your lawyer can review them. They may be important evidence in your case.
Finally, you can protect your rights by contacting a lawyer as soon as possible after getting hurt. We understand that speaking with an attorney may not rank at the top of your list of obvious priorities after suffering an SCI in Bakersfield. However, the reality is that hiring a lawyer right away can help you avoid complications, frustrations, and expenses during these difficult times.
A personal injury lawyer's advice can assist you in making important decisions that may affect your rights and finances. Also, as we mentioned above, the sooner a lawyer can get started working on the process of obtaining compensation for you, the higher the likelihood of achieving a favorable outcome in your case.
HOW MUCH WILL HIRING A LAWYER COST ME?
It costs nothing to hire a skilled spinal cord injury law firm in Bakersfield like Gomez Trial Attorneys, unless and until we get you results.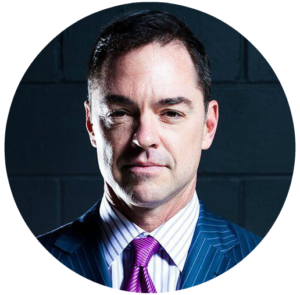 As we've mentioned above, we offer a free consultation with a member of our team to anyone who wants to learn about their rights and options after suffering a spinal cord injury. In a consultation, our team can learn more about the injury and offer an initial perspective on options for securing compensation. We never charge for this consultation, even if the SCI victim decides not to hire us.
In addition, we represent our clients on contingency here at Gomez Trial Attorneys. That means we receive a fee for our services only if we secure compensation for our clients. We do not charge up-front fees, and we do not bill our clients hundreds of dollars per hour. We only get paid if our clients get paid.
EXPERIENCED, KNOWLEDGEABLE BAKERSFIELD SPINAL CORD INJURY LAWYERS
A spinal cord injury causes major disruption, difficulty, and expense in a victim's life. Victims of SCIs that result from someone else's wrongful conduct, or that happen at work, have important and valuable rights to receive compensation for their injuries and losses. Gomez Trial Attorneys in Bakersfield can help them get it.
If you or a loved one suffered a spinal cord injury in a Bakersfield-area accident or incident, the law may entitle you to significant financial compensation. Contact Gomez Trial Attorneys online or call 866-TRIAL LAW (866-874-2552) for a free consultation with a member of our team to start exploring your options for getting the money you need.
INJURED IN AN ACCIDENT? GET A REAL TRIAL LAWYER. GET GOMEZ
Our Process...
Easy as 1. 2. 3!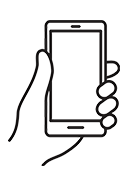 We will determine your case and submit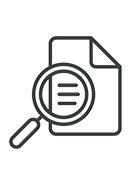 You will get regular update from us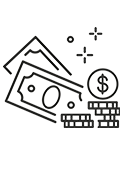 Collect your compensation

"John helped me find doctors, he referred me to his neurologist, his physical therapist, I mean, anything I needed he was right there, every step of the way. I couldn't have asked for a better result from all of this, I would absolutely recommend Gomez Trial Attorneys."

"During the time I was working with Gomez Trial Attorneys, they treated me very, very well. 100% of the time, they believed me, and they were very compassionate. They felt sorry for what happened and they understood the therapy process."

"They held my hand the whole time and kept me in the loop every aspect of my case which was very refreshing to me. They helped me get my settlement offer as fast as possible and I was able to keep my farm"

"The Gomez experience was the best experience it could be for me really, only positive things to say. They really were there every step if the way. Thanks to Gomez Trial Attorneys my dad is able to support my family as a single father"

"He opened the door for me to join his firm to help other brain Injury survivors and I never met another firm who is like this who was so understanding and caring who took the extra step and walked the extra mile with their clients and this is the best"

"I am very satisfied with the outcome with Gomez and I would definitely recommend Gomez to anybody, we tell people all the time, Get Gomez! They are really thorough with everything and they make you feel real comfortable."

"Just helped us through, guided us through, I kept notes all those years, we had questions all the time and they would always keep us informed of what was going on. They just unlayered it, layer by layer, I've never seen anything like them. Thank God for them."
Get your
free consultation
24/7 Support & Free Consultation