Bakersfield Truck Accident Attorney
Bakersfield Truck Accident Attorney
Agriculture is one of the top economic sectors in Bakersfield, primarily due to the warm, sunny climate. Indeed, Kern County is part of the famously fertile San Joaquin Valley and ranks in the top five counties nation-wide for agricultural production. Due to this prevalence of the agriculture industry, large trucks shipping fruits and vegetables out of Bakersfield and across the country are a common sight.
Unfortunately, it is not uncommon for truck accidents to create catastrophic consequences. In a matter of seconds, a catastrophic accident can change your life forever. If you have been involved in a truck accident, consider consulting an experienced Bakersfield truck accident lawyer to discuss your legal options. The legal team at Gomez Trial Attorneys is happy to answer your questions.
COMPENSATION IN TRUCK ACCIDENT CASES
Due to the size and weight of large trucks, accidents often lead to severe injuries and even death, particularly in accidents with other types of motor vehicles. Common injuries include neck and back injuries, head and spinal cord injuries, broken bones, internal injuries, and lacerations.
Injured parties face expensive medical bills and other devastating financial consequences. Professional treatment providers may offer expert testimony about the nature and extent of the injuries. An economist, actuary, or another financial expert may help determine additional financial losses.
In general, damages may include:
Present and future medical expenses
Present and future lost earnings
Expenses for housekeeping, childcare, and similar services
Transportation needs
Other economic losses arising from the accident
Pain and suffering
Mental anguish
Diminished quality of life
Loss of sexual function
Physical disfigurement
Punitive damages—in cases of outrageous and dangerous conduct, the court may award punitive damages in truck accident cases.
HOW MUCH MONEY IS MY BAKERSFIELD TRUCK ACCIDENT CLAIM WORTH?
Many factors influence the value of a truck accident claim. Also, the value of the claim is not always equal to what you agree upon in a settlement or a jury verdict in your favor. This makes it impossible to predict an outcome for your claim. Truck accident victims with viable claims who win their case could receive thousands or millions of dollars in compensation. Elements of your truck accident claim that heavily influence its value include the severity and nature of your injuries. Those with more severe injuries or injuries that leave permanent scars often have higher values.
Your likelihood of a full recovery also impacts the value of your claim. Truck accident victims who suffer a permanent disability due to their injuries often receive far more compensation than those who make a full recovery. Finally, your total economic losses also factor into the amount of your claim. The more medical bills you have and the more lost income you have from missing work, the more your truck accident claim is worth.
HOW LONG DO I HAVE TO FILE A BAKERSFIELD TRUCK ACCIDENT CLAIM?
Each state sets time limits, called statutes of limitations, for truck accident victims to file an accident injury claim against the party who caused the accident and their injuries. California's statute of limitations for truck accident claims is two years. You have two years from the date of the accident to bring a lawsuit. A two-year statute of limitations also applies to bring a wrongful death lawsuit if you lost a loved one in a truck accident.
California courts must adhere to the law, but some rare exceptions allow accident victims to pause the time clock. In most cases, those who fail to take action before the statute of limitations runs out miss the chance to receive compensation for their injuries and related losses. However, do not just assume you cannot file a lawsuit if it has been longer than two years. Contact an attorney as soon as you can so he or she can evaluate your case and determine if your circumstances warrant a rare exception.
TRUCK ACCIDENTS HURT THOUSANDS OF PEOPLE LIKE YOU
The trucking industry plays an essential role in the American economy, but this reliance on commercial trucks inevitably leads to accidents that often cause serious or even fatal injuries. Eleven percent of all motor vehicle accident fatalities are associated with collisions involving large trucks.
In just one year, 4,295 fatal accidents involved trucks and buses in the United States. According to a preliminary report, 4,816 people lost their lives as a result of those collisions. Despite the large number of fatalities, large truck and bus accidents from the study additionally caused 93,437 injuries. In California, there were 395 fatalities involving a large truck or bus.
FACTORS CONTRIBUTING TO TRUCK ACCIDENTS
Due to their sheer size and weight, when an accident involves a commercial truck, the risk of a catastrophic injury is significantly higher than other motor vehicle accidents. On average, semi-trucks in the United States are around 72 feet long, 8.5 feet wide, and 13.5 feet tall. Depending on the weight of cargo, trucks can weigh from around 10,000 pounds up to 80,000 pounds. An average passenger car is about 12 to 18 feet long and weighs around 3,000 to 4,000 pounds. Additionally, trucks ride higher off the ground than cars, which creates an opportunity for a disastrous underride crash.
Large vehicles are inherently more difficult to safely stop than the average passenger vehicle. Under normal conditions, while driving at a speed of 65 miles per hour, a car requires 316 feet to stop. However, under normal conditions, an 80,000 pound loaded tractor-trailer, traveling at the same speed requires 525 feet to stop. In trucks designed with a separate cab attached to a trailer, sudden stops may lead to jackknife or rollover accidents.
Due to their design, large trucks rollover much more often than regular passenger vehicles. Almost half of all rollover accidents occur from drivers' failure to adjust their speed to the road surface, curves, condition of the brakes, or the cargo load. Industry regulations now require electronic stability controls to reduce instances of rollover.
Large commercial trucks are difficult to maneuver. A truck driver requires increased space to complete a turn, avoid roadway hazards, or make other adjustments. Maneuvering in tightly spaced areas is a challenge for any driver. However, those challenges are only more difficult for larger vehicles. Truck drivers must focus on executing tight turns and maneuvering parking lots and narrow roadways.
Improperly loaded or unsecured cargo may shift causing an imbalance or break loose creating dangers for others in close proximity on the road.
Trucks are large, complex vehicles, and as a result, regular maintenance is essential.
Dangerous road conditions can drastically increase the risks of a truck accident. Inclement weather, as well as roadway hazards, can contribute to causing a collision.
COMMON CAUSES OF TRUCK ACCIDENTS
Of course, there are limitless factors that may contribute to causing a motor vehicle accident. However, according to a study by the National Highway Traffic Safety Administration (NHTSA), human error is a major contributing factor in 94 percent of motor vehicle accidents. Sometimes one critical mistake can lead to an accident, other times, a combination of factors may work together to contributing to causing an accident.
The most commonly reported cause of truck accidents is driver fatigue. Research from the Insurance Institute for Highway Safety found that after driving a commercial truck for more than eight hours, the risks of the driver causing an accident are doubled. Truck drivers often drive long distances for long hours with little or no rest. Fatigued drivers may experience difficulty maintaining concentration, and at times, may fall asleep at the wheel.
Federal regulations control how long a trucker can drive without a break. However, employer expectations and pressure to meet deadlines may encourage drivers to violate driving-time regulations. A recent amendment to federal industry regulations requires trucks to be equipped with electronic logging devices to help control driver compliance.
ALCOHOL AND DRUG USE
Unfortunately, despite the well-documented dangers associated with impaired driving, truck drivers continue to drive while under the influence of alcohol or non-medicinal drugs. In addition, some prescription drugs may also have the effect of impairing driver coordination and judgment. Strict state and federal laws impose penalties for driving under the influence. Drivers with a commercial license are held to an even higher standard with regard to driving while impaired. Despite laws, standards, and regulations established by the Federal Motor Carrier Safety Administration (FMCSA), driving under the influence is still a serious problem and consequently, the cause of many truck accidents.
POOR DRIVER TRAINING
Inexperienced or inadequately trained truck drivers can make mistakes that lead to deadly accidents. Maneuvering a commercial vehicle is much more complex than driving a passenger car. Truck drivers must operate the complicated transmission and braking systems of various kinds of trucks. Drivers require special training in handling heavy traffic, bad weather, and tight turns. All drivers should participate in classes, as well as on-the-road training to ensure they are capable of maneuvering large vehicles in varying circumstances. Otherwise, they put themselves and others at risk.
INADEQUATE MAINTENANCE
As mentioned, large trucks consistently drive large distances, and as a result, regular maintenance is critical. Industry regulations require truck owners to ensure their fleets are properly maintained. However, maintaining a large truck takes significant time and resources, so truck owners may be inclined to neglect truck maintenance.
Almost any type of mechanical problem can lead to a serious accident. Failure to properly maintain the truck may lead to brake failure, broken lights, or tire blowouts. In addition, defective truck parts can cause accidents and may impose liability on manufacturing companies.
OVER-SPEEDING AND OVERTAKING
Speeding is one of the leading causes of motor vehicle crashes. Drivers traveling at excessive speeds have less time to react to dangerous situations, must hit the brakes harder, and are more likely to lose control of their vehicle. When a speeding truck overtakes a smaller vehicle, the driver may have to veer off the road, leading to a devastating crash. Unfortunately, truck drivers often take the risks associated with speeding because they are under pressure to meet delivery deadlines.
DISTRACTED DRIVING
Distracted driving was reportedly a factor in 8.5 percent of fatal motor vehicle crashes in 2019. There have been numerous studies on the dangers of distracted driving. As truck drivers spend endless hours on the road, it is not surprising that they experience boredom and restlessness.
To combat the boredom, drivers may use their cellphones to read or reply to text messages, make phone calls, or visit their favorite social media sites. In remote areas, they may constantly be changing the radio station. While all of these tasks may seem unimportant, they divert the driver's attention from driving. A driver taking their eyes off the road, for even a fraction of a second, can contribute to causing an accident.
The Federal Motor Carrier Safety Administration (FMCSA) enacted rules prohibiting truck drivers from engaging in distractions. For example, truck drivers are prohibited from reading or sending texts, making calls involving more than one button to operate the call, holding a cellphone while making or receiving a call, accessing a web page, or using any type of messaging services.
TRUCK ACCIDENT LIABILITY
Just as there may be more than one cause of an accident, there may be more than one party who is liable for accident-related damages. To obtain fair compensation, it is important to identify all of the parties who may be legally responsible for a truck accident.
Responsible parties may include:
TRUCKING COMPANIES
If the driver was acting within the course and scope of employment, the trucking company might be liable for the driver's negligence. In some cases, trucking companies may be responsible for crashes because of their own actions or failure to act.
For example:
Negligent hiring, training, and supervision – An individual who intends to drive a commercial truck must complete specialized commercial driver's license (CDL) training. Necessary skills include how to properly complete pre-trip inspections, coupling and uncoupling, backing, and close quarter maneuvers. Employers must supervise drivers to ensure compliance with safety rules. A trucking company may not knowingly allow someone to drive a commercial truck if their driver's license has been suspended, revoked, or canceled by any state. Federal rules require that companies perform a background check before hiring a driver.
Failing to carry out proper inspection and maintenance – Companies sometimes ignore these critical tasks to save money, but failing to inspect and maintain trucks as needed can cause serious or fatal accidents.
Encouraging dangerous practices – Some trucking companies set delivery deadlines that are difficult or impossible to meet, which puts drivers under pressure to speed or disregard mandatory rest breaks.
Negligent loading of cargo – If a truck is not properly loaded, the cargo may shift or spill, causing the truck to jackknife or prohibiting the driver from maintaining control.
TRUCK MANUFACTURERS
Manufacturers have a legal obligation to ensure the products they release work properly and are safe for long-term use. The manufacturer of the truck or truck parts, as well as the distributor and/or retailer, may be liable if the accident involved vehicle malfunctions.
OTHER PARTIES WHO MAY BE AT FAULT
Many other parties, such as mechanics, shipping brokers, or warehouse operators, play a part in trucking safety. If their actions or inactions contribute to a crash, they may be liable.
TRUCK ACCIDENT LAW
Accidents involving commercial tricks may involve personal injury law, workers' compensation, employment law, or criminal law. The term "negligence" often arises in personal injury law claims. Negligence refers to "a failure to behave with the level of care that someone of ordinary prudence would have exercised under the same circumstances."
Therefore, to prevail in a personal injury lawsuit, the injured person must show that "the defendant owed a legal duty to the plaintiff; the defendant breached that duty; the plaintiff was injured, and the defendant's breach caused the injury."
The trucking industry is heavily regulated, so when a truck accident occurs, multiple sources of law may apply. Violations of traffic laws and civil liability rules, as well as regulations of the Department of Transportation (DOT) and the Federal Motor Carrier Safety Administration (FMCSA), may be part of a truck accident claim. Each area of law establishes standards that companies and drivers must meet.
Truck companies must obey rules set by the Federal Motor Carrier Safety Administration (FMCSA). In addition, a requires trucks to comply with the Truck and Bus Rule, the state's key regulation governing diesel emissions.
TRUCK ACCIDENT EVIDENCE
After a truck accident, individuals involved may be traumatized or experiencing pain. However, there are steps injured parties can take, which might have an impact on their truck accident claim.
First, after being involved in a truck accident, you should always seek immediate medical attention. Even if you think you are fine, or your injuries are minor, it is critical to see a medical professional. Some injuries, including severe injuries, may not be immediately apparent. If you do not receive treatment for your injuries, your condition may worsen.
Records of medical treatment or care, including emergency care at the scene or the emergency room, may help you considerably in a settlement or trial.
If you can, take photos or videos of the accident scene, damaged vehicles, the surrounding area, any nearby traffic control devices, and your own injuries. You must preserve evidence from the day of the accident.
Gather witness contact information. Witnesses may be hard to locate later. Witness testimony can fill in any gaps in victims' memories or support their stories.
Call the police. The truck driver or his or her superiors will probably call the police. However, if the police do not arrive within a few minutes, you should call them.
Don't share too much information. In the wake of a traumatic incident, many people become anxious and want to talk about what happened. For some people, their first impulse is to post comments or photos about the accident on social media. However, remember that information shared on social media may be misconstrued and be used against you later in a lawsuit. It is best to avoid discussions regarding fault when talking with others at the scene or in later conversations with insurance representatives.
Contact our Bakersfield truck accident lawyers. Consult us before discussing the accident with other parties, including representatives of an insurance company, or signing any papers or release forms.
BAKERSFIELD TRUCK ACCIDENT FAQS
Truck accidents are the most dangerous of all traffic accidents. Fully loaded semi-trucks can weigh up to 20 times more than the average passenger vehicle, creating a dangerous impact that leads to increased property damage, more severe injuries, and a higher likelihood of fatal injuries. If you have recently been involved in a truck accident in Bakersfield, you likely feel overwhelmed. The same is true if you are struggling with losing a loved one in a truck accident or caring for a loved one who suffered severe truck accident injuries.
The physical pain of serious injuries sometimes goes away. Other times, truck accident victims face months, years, or a lifetime of pain management. However, for some victims and their families, the financial aftermath of a truck accident pales in comparison to the physical pain of injury. Massive medical bills, long periods away from work, and increased expenses related to suffering truck accident injuries take their toll.
Victims commonly feel angry, sad, upset, hopeless, and a wide range of other negative emotions.
However, California law may entitle you to take legal action against the negligent truck driver or trucking company that caused the accident which led to your injuries. If you are unsure about your next steps, it is best to consult a Bakersfield truck accident lawyer as soon as possible. Until you have the chance, answers to the following frequently asked questions provide more information about filing a truck accident claim, recovering damages, and the legal process.
SHOULD I CONTACT MY INSURANCE COMPANY AFTER A BAKERSFIELD TRUCK ACCIDENT THAT WAS NOT MY FAULT?
Regardless of fault, you should always contact your auto insurance company after involvement in a serious traffic accident. Truck accidents are rarely fender-benders, so at the very least, you might need to rely on any additional coverage you have for benefits while waiting to resolve a lawsuit against the truck driver or company responsible for damages. For example, MedPay or health insurance coverage sometimes kick in and pay benefits for medical expenses and lost wages. If the trucking company does not have enough coverage, your underinsured motorist (UIM) coverage might also apply. We can explore these options for you.
Most importantly, many auto insurance providers require policyholders to report an accident that involves significant property damage or personal injuries. If you do not report the accident to your insurance company, you risk cancellation or non-renewal. Truck accidents are typically costly because of high medical costs and property damage, so you need your insurance provider in your corner when a negligent truck driver or trucking company causes a truck accident.
WHO DO I NAME AS A DEFENDANT IN A BAKERSFIELD TRUCK ACCIDENT LAWSUIT?
In many cases, it is obvious who should be financially responsible for damages after a traffic accident. However, truck accidents can be tricky because multiple parties could be involved. In some cases, you might choose to name more than one defendant. Your Bakersfield truck accident attorney will review the facts of your case and identify those who you should name in a lawsuit.
Defendants in truck accident lawsuits typically include:
Truck driver. Truck drivers must comply with numerous federal regulations involving loading, operation, inspection, and more. Although truckers are under scrutiny and must follow laws, the job's demanding nature sometimes leads to negligent driving behaviors. Truckers who are in a hurry to meet tight delivery and pick-up deadlines sometimes speed or drive too fast in heavy traffic or inclement weather. Drivers who do not get proper rest suffer from impairment and sometimes nod off while driving, potentially causing a dangerous accident. Additionally, drivers who use controlled substances also suffer from impairment and sometimes cause truck accidents. Truck accident victims name truckers in a lawsuit whenever their reckless and negligent choices lead to accidents and injuries.
Trucking company. Truck owners, typically trucking companies, but sometimes owner-operators, can be named in a truck accident injury lawsuit. Sometimes accident victims sue the driver and the trucking company. Other times they only name one party as a defendant. The choice depends on the cause of the accident. Trucking companies open themselves to financial liability if they violate federal regulations or encourage their drivers to violate regulations. Examples of trucking company negligence include poor hiring practices, poor training practices, poor maintenance practices, and the improper loading or securement of cargo. Your lawyer will review your claim and advise you who you should name as a defendant in your lawsuit.
Another motorist. Other motorists are not often named in truck accident claims, but sometimes it happens. Drivers in other passenger vehicles can cause a truck accident when they operate their vehicles in an unsafe manner. Aggressive driving and lingering in a semi-truck's large blind spot can cause an accident. Distracted drivers are especially dangerous. Those who use cell phones, reach for something on the floor, concentrate on things outside of the vehicle's path, and succumb to other driving distractions risk crashing into a truck or causing an accident by running a red light or stop sign. Drowsy drivers and drunk drivers also pose a risk to others on the road. If another motorist causes a trucker to lose control of their rig, a high chance of a multi-vehicle accident exists.
Truck/truck part manufacturers. Every company that sells products for use or consumption, including truck and truck part manufacturers, has a legal obligation to bring safe products to the market. Truck and truck part defects sometimes lead to mechanical failure during operation. If a truck has a mechanical issue at a critical time, it sometimes leads to a dangerous truck accident. Examples of defects that potentially open manufacturers up to an accident injury lawsuit include defective braking systems, transmissions, steering systems, and tires.
SHOULD I ACCEPT AN OFFER FROM THE TRUCKING COMPANY'S INSURANCE CARRIER AFTER AN ACCIDENT?
You should never accept a settlement offer from an insurance company without consulting with an attorney, especially if it is the first offer and it comes shortly after the accident. Insurance carriers take every step possible to avoid some or all financial liability for their policyholders. This is even more likely in truck accident claims, which are notorious for being high-value claims.
One way that insurance companies reduce financial liability, especially if they know their policyholder is at fault, is to make a low-ball settlement offer soon after the accident. These predatory offers are high enough to tempt accident victims, especially those who are suffering financially, to accept. But, they are rarely close to the true value of a claim.
Accepting an early settlement offer from a trucking company creates problems in two ways. Once you sign the agreement, you must also waive your right to sue for future compensation. Second, most truck accident victims do not know their long-term prognosis and chances for full recovery when these offers come in.
Accepting an offer too soon can leave accident victims and their families with a large financial burden if medical costs continue to accumulate and the injured person cannot return to work. Similarly, those with permanent injuries might not get the compensation they need to pay for continued care or treatment. A skilled truck accident attorney understands insurance company tactics and knows how to negotiate a settlement amount that is often much higher than the initial offer.
CAN I RECOVER DAMAGES AFTER A LOVED ONE DIED IN A BAKERSFIELD TRUCK ACCIDENT?
Under California law, eligible family members can seek compensation for damages from negligent trucking companies and their employees after losing a loved one. California wrongful death suits consist of two actions that family members can pursue at the same time: a wrongful death action and a survival action. The wrongful death action allows families to seek compensation for the loss of their loved one. Examples of damages in wrongful death actions include funeral expenses, burial costs, loss of parental guidance, loss of companionship, and other damage to relationships with family members.
In contrast, survival actions compensate the estate of the deceased for damages he or she suffered up to the time of death. In turn, the estate distributes the compensation to eligible family members based on California's intestate laws. Examples of damages often included in California survival actions are medical treatment costs, lost wages, physical pain and suffering, emotional pain and suffering, diminished quality of life, and loss of consortium.
DO I HAVE TO TESTIFY AT TRIAL FOR MY BAKERSFIELD TRUCK ACCIDENT CASE?
Most accident injury claims, including those involving truck accidents, settle long before going to trial. Likely, you will not have to go to court. Litigation is expensive, and both sides want to avoid those costs. However, settlement negotiations do fail on occasion.
The insurance carrier might dispute some or all liability and refuse to give in or only make really low settlement offers that do not come close to fair compensation. In these situations, your attorney will prepare your case for trial to fight for the compensation you deserve for your injuries. Even though it is doubtful, your case may go to trial, and you should always be prepared for that possibility. Your attorney can review your case and identify any obstacles or challenges that might hinder settlement negotiations.
CAN I AFFORD A BAKERSFIELD TRUCK ACCIDENT LAWYER TO REPRESENT ME?
Do not let fear of attorney fees stop you from seeking the compensation you need and deserve for your injuries. Gomez Trial Attorneys provides free consultations for potential clients to discuss their truck accidents and injuries, and to learn whether they have a viable claim. If you hire a truck accident lawyer, you do not pay an upfront retainer. Instead, the firm deducts attorney fees from any compensation you receive for your injuries from an insurance settlement or court-awarded damages.
WERE YOU INJURED IN A BAKERSFIELD TRUCK ACCIDENT?
If you or a loved one were injured in a truck accident as a passenger, driver in another car, or a pedestrian, you may be entitled to recover compensation. The experienced, dedicated Bakersfield personal injury lawyers at Gomez Trial Attorneys can guide you through the process. For more information or a free case evaluation, contact us online or call us at (619) 237-3490 today.
---
Gomez Trial Attorneys
1825, 18th Street
Bakersfield, CA 93301
(619) 237-3490
Our Process...
Easy as 1. 2. 3!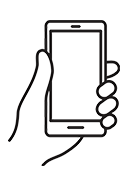 We will determine your case and submit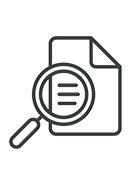 You will get regular update from us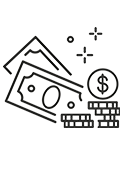 Collect your compensation

"John helped me find doctors, he referred me to his neurologist, his physical therapist, I mean, anything I needed he was right there, every step of the way. I couldn't have asked for a better result from all of this, I would absolutely recommend Gomez Trial Attorneys."

"During the time I was working with Gomez Trial Attorneys, they treated me very, very well. 100% of the time, they believed me, and they were very compassionate. They felt sorry for what happened and they understood the therapy process."

"They held my hand the whole time and kept me in the loop every aspect of my case which was very refreshing to me. They helped me get my settlement offer as fast as possible and I was able to keep my farm"

"The Gomez experience was the best experience it could be for me really, only positive things to say. They really were there every step if the way. Thanks to Gomez Trial Attorneys my dad is able to support my family as a single father"

"He opened the door for me to join his firm to help other brain Injury survivors and I never met another firm who is like this who was so understanding and caring who took the extra step and walked the extra mile with their clients and this is the best"

"I am very satisfied with the outcome with Gomez and I would definitely recommend Gomez to anybody, we tell people all the time, Get Gomez! They are really thorough with everything and they make you feel real comfortable."

"Just helped us through, guided us through, I kept notes all those years, we had questions all the time and they would always keep us informed of what was going on. They just unlayered it, layer by layer, I've never seen anything like them. Thank God for them."
Get your
free consultation
24/7 Support & Free Consultation